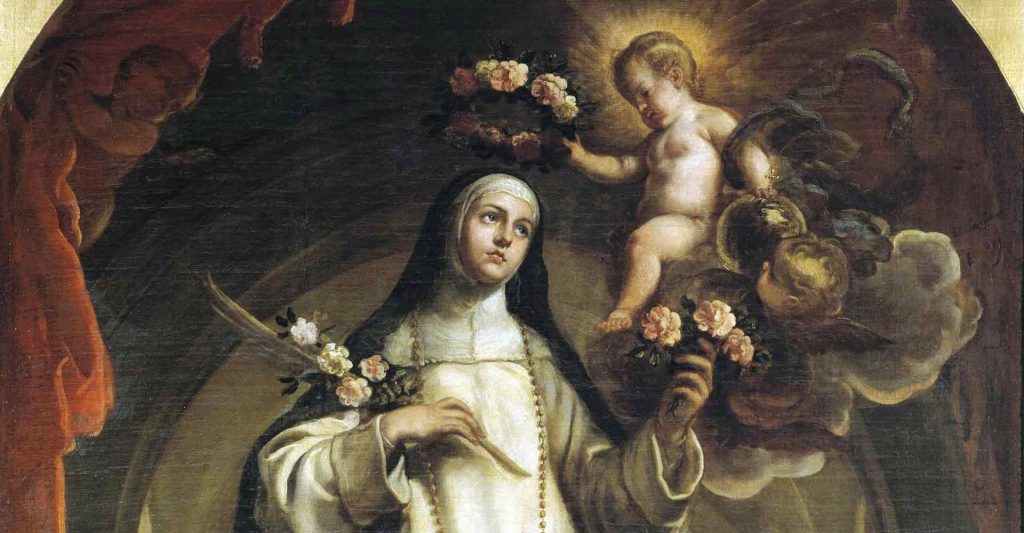 Saint Rose of Lima, virgin and patroness of America, was born at Lima, in Peru on 20 April 1586. She is known for her vow of virginity at an early age, her constant devotion to Christ and the Virgin Mary, as well as her severe practices of mortification, penance, and fasting in order to unite herself to her Beloved.
By Deacon Frederick Bartels
23 August 2010
Although her birth name was Isabel Flores de Olivia, Saint Rose was given the name "Rose" in her infancy after a servant reported seeing her face transformed into an image of a rose. She took the same name at her confirmation in 1597. Even as a child, Saint Rose displayed an unusual love for God and heavenly things. So possessed was she by the love of God, notes the Catholic Encyclopedia, that Rose gave her life to the practices of prayer and mortification at an early age.
Saint Rose spent hours kneeling before a little altar of the child Jesus and the Virgin Mary, presumably in her home. Extremely obedient to her parents, she gave full attention to their instruction, tasks and chores in the home, and quickly learned the art of needlework, which she mastered and used to help support the needs of her family.
Read about what it means to be a saint.
She is perhaps best known for her severe practice of mortification and fasting, as well as her intense desire to remain a chaste virgin for her Beloved, Jesus Christ.
Saint Rose began a program of rigorous fasting after reading about St. Catherine of Siena, who she took as her model in the spiritual life. As is often the case, devotion to a particular saint leads to an ardent desire to live a saintly life. The saints, in that way, serve as guides to the horizon of love of God and eternal Beatitude. Following St. Catherine's dedication to fasting, Saint Rose initially fasted three times each week, adding secret penances of a severity that would make nearly anyone shudder.
As the depth of her love for God increased, Saint Rose zealously committed herself to virginity for the sake of the kingdom. When men soon noticed her tremendous beauty, Rose promptly cut off her hair, rubbed peppers on her face to inflame her skin, and allowed her hands to remain soiled in order to ward off their pursuits. Her parents, of course, did not support her in this, for they desired her to marry. In fact, both her family and friends ridiculed her, as is so often the case when people fail to understand how powerfully the human soul can be drawn into the heights of divine love. The love of God infinitely exceeds any earthly or worldly pleasure. Rose quickly realized that Christ's love was worth any cost.
Noticing Saint Rose's dedication to purity, the devil assailed her with the most severe temptations. The Catholic Encyclopedia notes:
[G]reat temptations assailed her purity, faith, and constance, causing her excruciating agony of mind and desolation of spirit, urging her to more frequent mortifications; but daily, also, Our Lord manifested Himself, fortifying her with the knowledge of His presence and consoling her mind with evidence of His Divine love. Fasting daily was soon followed by perpetual abstinence from meat, and that, in turn, by use of only the coarsest food and just sufficient to support life.
Saint Rose often spent time in a small grotto she and her brother constructed in their garden, where she prayed and completed acts of penance throughout the night. With the permission of her confessor, she became an acetic and lived a quite isolated life there, leaving it mainly to give adoration to the Blessed Sacrament and receive the Eucharist in the holy sacrifice of the Mass.
At age twenty, Saint Rose became a member of the order of St. Dominic and took its habit. The severity of her penances and mortifications increased to a heroic level. She wore constantly a metal spiked crown on her head and an iron chain tied around her waist. She fasted completely from all food for several days at a time, taking only gall mixed with bitter herbs as a kind of mortification of sustenance. When she became exhausted, she would lie down on a bed she constructed of broken glass, stone, and thorns.
Fourteen years this martyrdom of her body continued without relaxation, but not without consolation. Our Lord revealed Himself to her frequently, flooding her soul with such inexpressible peace and joy as to leave her in ecstasy for hours. At these times she offered to Him all her mortifications and penances in expiation for offences against His Divine Majesty, for the idolatry of her country, for the conversion of sinners, and for the souls in Purgatory. (ibid)
Importance of Fasting
Today, people frequently view the desire to fast as a means of atonement for sin—both one's own and others—as a bizarre, useless, antiquated practice. It's something people used to do in a once unenlightened age. It's an Old Testament thing. No need to bother with it anymore. It's unnecessary because "God loves me just the way I am and I don't have to do anything in response except be nice to people," so it goes.
Although fasting is becoming more and more popular for its physical benefits and, granted, there are many, its spiritual benefits are largely ignored, rejected as folly, or forgotten, replaced with bereft post-modern fads like Yoga, Mindfulness, and Transcendental Meditation.
The saints, however, see things very differently. They are never in support of a heedless lack of response to the love of Christ. They are never found to display an interest in fads. You will never—not ever—read about a saint who preferred Yoga or secular meditation to tried and proven Christian methods such as prayer, penance and mortification, all of which bring about deeper union with Jesus Christ. Saints prefer to model their lives on God-made-man, who voluntarily chose a life of poverty and service, who had nowhere to lay his head, and who suffered in a most extreme manner on the cross for the expiation of sin.
Jesus clearly lived a life of suffering, not as penance for his sins, since he had none, but in his act of Kenosis or self-emptying that he might join humankind to God, raising us lowly sinners to the heights of heaven. The saints—all of them—follow along in this way of Jesus, in fellowship with him.
That doesn't mean one has to live in a hermitage or sleep on a bed of broken glass—although you might. It does mean voluntarily engaging in acts of penance, which includes fasting. Penance, in fact, is a requirement of the Christian life. Why? Because we must strive to atone for the sins we and others have committed. By virtue of baptism, we share in the high priesthood of Christ. Integral to this common priesthood of the baptized is the offering of daily sacrifices of some kind: penance, fasting, mortification, acts of charity, alms giving, choosing the way of Jesus over the way of the world, modesty, chastity, etc. Penance is one of the main elements of participating in the salvific life and mission of Christ.
The fact is, we are sinners and sin demands acts of penance.
Through fasting, we unite ourselves to the suffering Christ. We offer our bodies as a living sacrifice of love. We prove our love for God by willingly and intentionally enduring some small suffering for the sake of Divine Love. It's possible to change the world through penance. It's possible to save souls in union with Christ by fasting for others, especially those who have no one to pray for them.
Saint Rose was raised by her firm and constant cooperation with God's grace to the heights of infused contemplation, hours of ecstasy, and the frequent experience of the presence of her Beloved Christ. The path she chose to this life was prayer and penance.
Do you want to grow closer to the Lord? Take Saint Rose as the example. Fast. Do penance. After some time, you will notice immense changes in your spiritual life.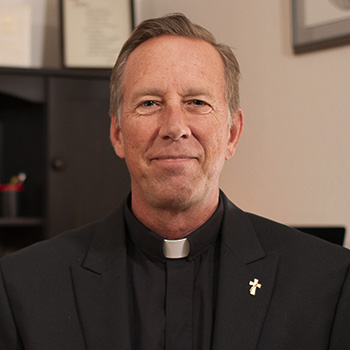 Deacon Frederick Bartels is a member of the Catholic clergy who serves the Church in the diocese of Pueblo. He holds an MA in Theology and Educational Ministry and is a Catholic educator, public speaker, and evangelist who strives to infuse culture with the saving principles of the gospel. For more, visit YouTube, iTunes and Google Play.