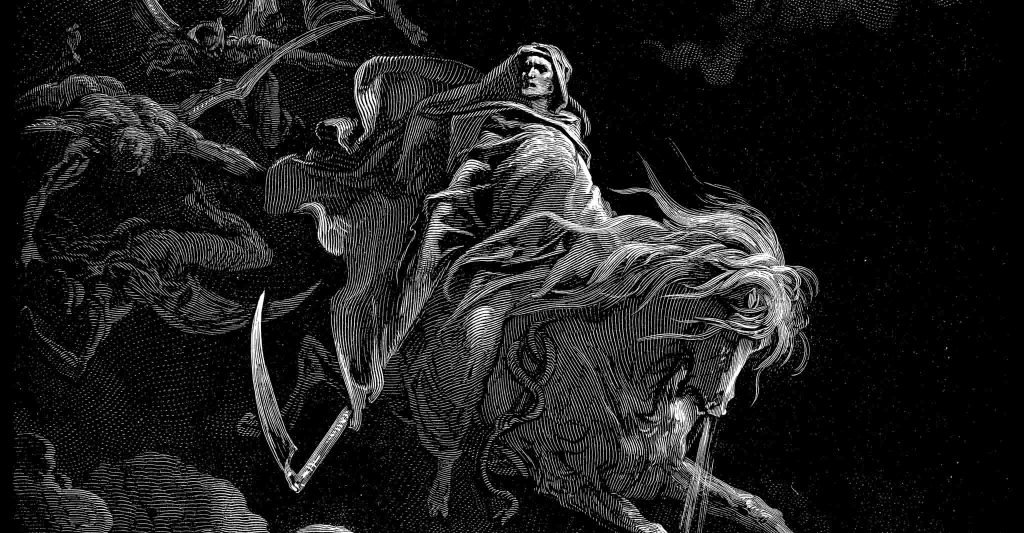 Mr. Harris's essay is often characterized by an emotional plea for answers in the face of the suffering that besets mankind. This is nothing new. At some point, nearly everyone finds himself in that position. It's a thread that runs through mankind's history.
By Deacon Frederick Bartels
17 January 2023
Atheists have long cited the problem of evil in an attempt to disprove God's existence. The argument usually runs something like this: pain, suffering, and death are evils in the world which obviously exist. If God were all-good and all-powerful, as believers claim, then he would not allow these things to happen. Since they continue unabated, God either must not exist, is powerless to do anything about it, or is indifferent to man's horrifying plight in the world. Any of these conclusions are enough for the atheist to pronounce his judgment: belief in God is an irrational superstition, merely a man-made fantasy to make people feel better about their lives.
In his essay "An Atheist Manifesto," Sam Harris recites the same theme with these opening lines:
Somewhere in the world a man has abducted a little girl. Soon he will rape, torture and kill her. If an atrocity of this kind is not occurring at precisely this moment, it will happen in a few hours, or days at most. Such is the confidence we can draw from the statistical laws that govern the lives of 6 billion human beings. The same statistics also suggest that this girl's parents believe at this very moment that an all-powerful and all-loving God is watching over them and their family. Are they right to believe this? Is it good that they believe this?

No.

The entirety of atheism is contained in this response. Atheism is not a philosophy; it is not even a view of the world; it is simply a refusal to deny the obvious.
Mr. Harris's essay is often characterized by an emotional plea for answers in the face of the suffering that besets mankind. This is nothing new. At some point, nearly everyone finds himself in that position. It's a thread that runs through mankind's history. Unfortunately, instead of turning to God for answers, he turns away from him and actively works to urge others to do the same.
Mr. Harris's main argument is that belief in God is irrational and counterproductive, and therefore contributes to the suffering in the world as a cause of hate, division, and war. His solution is reason not faith. His view is that atheism is the rational position of any sane man who will but honestly assess the situation. If only the problem of religion could be wiped from the earth, man might find some semblance of peace.
But what are we to make of the problem of evil? Does it hold water as proof against God's benevolence, almighty power, and love? Does it disprove his existence?
Nope. Here's why:
God Does Not Cause Moral Evils
God is not the cause of moral evils like abortion, theft, rape, murder, and war. He does not cause them either directly or indirectly. What is the cause of these evils? The deliberately bad activities of fallen angels and men are to blame.
Why Does God Permit Moral Evils?
God permits (allows) moral evils to take place because he has gifted man with the freedom to choose this or that, good or bad. With this power of choice comes the risk of abusing one's freedom, choosing evil, and acting in even terribly wicked ways. God does not subdue human freedom. He does not revoke this gift but honors it and expects man to do the same. God gifted man with freedom so that he could freely choose to love God and others—the purpose of human freedom is to allow man to choose the true good. The bottom line is God desires our love, that we may choose him and share in his blessed life forever. Freedom is necessary for that love and stepping into that life, for without freedom we are reduced to either nothing but animal instincts or slavery.
God does not force us to love him but rather invites us to do so and gives us the grace to do so. Each moment of our existence, God works to draw us to himself, into his everlasting love. The choice is ours.
Furthermore, God allows moral evil only insofar as he brings an equal or greater good from it. For example, the greatest moral evil ever committed was the crucifixion of Christ—the intentional and brutal murder of the innocent Son of God on a Roman cross. The greatest possible good flowed from that evil due to God's almighty power and goodness. What was that supreme good? The redemption of mankind and the possibility of eternal salvation for anyone who comes to Christ in faith.
How Can God Bring Good from the Rape and Murder of a Child?
Mr. Harris often points out terribly wicked acts to support his claim of either God's powerlessness, indifference, or non-existence. An example is the rape and murder of an innocent girl. Unfortunately, these morally evil activities happen on a regular basis. What kind of good does God bring from them?
A few thoughts come to mind.
First, God can compensate this child in the next life with a superabundant level of joy and bliss for what she suffered innocently in this life.
Second, God can compensate the child's parents in the same way for their trust in him and faith, repaying them for every ounce—and far beyond it—of suffering they endured by the loss of their child.
Third, God allows men to share in his goodness by working to bring an end to such atrocities and by caring for and consoling those afflicted by them.
None of this is to say that the rape and murder of a child is in any way a good thing. It's not. It's abhorrent. Nevertheless, with freedom comes the risk of its abuse. Rather than enslaving man and forcing him to do the good or removing his freedom and placing him in the categories of irrational animals, robots, or plants, God honors and supports the gift of freedom. When people suffer from its abuse, God brings an equal or greater good from the evil that results.
It Is Only With the Eyes of Faith that We See
Although evil and the good God brings from it in many ways remains a mystery, it is only in light of faith in Christ that we see the reality of God's almighty goodness, power, and providential care for man. With that in mind, the Catechism of the Catholic Church says this:
If God the Father almighty, the Creator of the ordered and good world, cares for all his creatures, why does evil exist? To this question, as pressing as it is unavoidable and as painful as it is mysterious, no quick answer will suffice. Only Christian faith as a whole constitutes the answer to this question: the goodness of creation, the drama of sin and the patient love of God who comes to meet man by his covenants, the redemptive Incarnation of his Son, his gift of the Spirit, his gathering of the Church, the power of the sacraments and his call to a blessed life to which free creatures are invited to consent in advance, but from which, by a terrible mystery, they can also turn away in advance. There is not a single aspect of the Christian message that is not in part an answer to the question of evil.

CCC, 309
By virtue of faith in Christ, we can begin to understand why God allows evil and are enabled to see his loving response to it. All praise and glory to Jesus Christ, Savior of the world.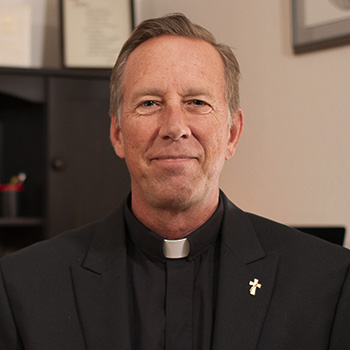 Deacon Frederick Bartels is a member of the Catholic clergy who serves the Church in the diocese of Pueblo. He holds an MA in Theology and Educational Ministry and is a Catholic educator, public speaker, and evangelist who strives to infuse culture with the saving principles of the gospel. For more, visit YouTube, iTunes and Google Play.