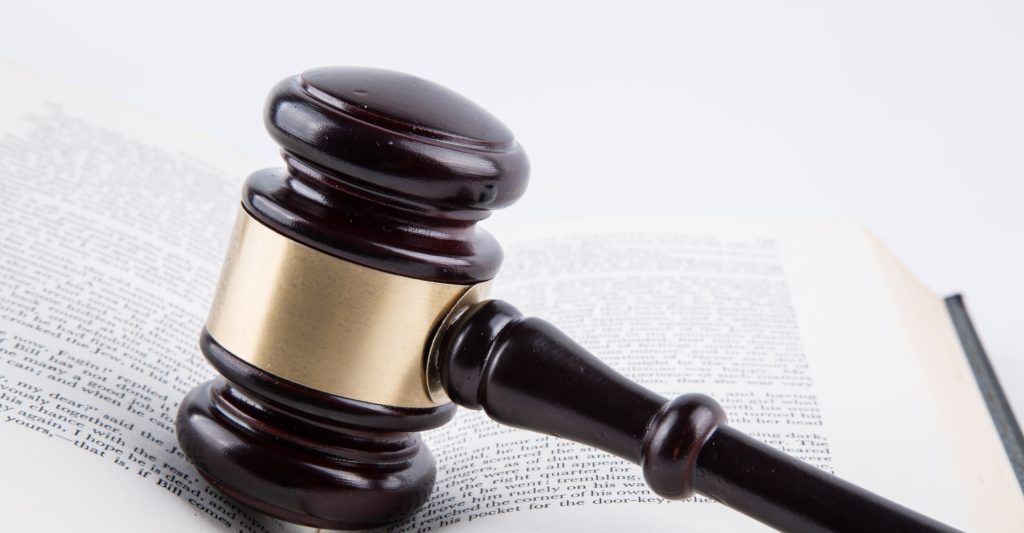 Nick Sandmann has been attacked. It seems the attacks against his personal character were based on three main factors: 1) he's Catholic; 2) he was present at the March for Life event in Washington; and 3) he was wearing a MAGA hat, which, for purposes of orchestrating political tear-down's against President Trump, has been deemed "racist" attire.
By Deacon Frederick Bartels
28 January 2019
At the March for Life in Washington an encounter between sixteen-year-old Nick Sandmann, a Catholic student at Covington High School in Kentucky, and Nathan Phillips, a Native American, quickly spawned a series of aggressive, judgmental media attacks, social media lashings, and threats directed at Nick and his family. The outrage focused on Nick was initially based on a short video clip of him standing eye-to-eye with Phillips, while Phillips beat on a drum just inches from his face.
Apparently, because Nathan was smiling, it was deemed that it was a "smug" smile; thus, as it went, he must be acting in a racist, bullying manner toward Native American Nathan Phillips. However, the initial video clip that went viral offered no context to the confrontation—certainly no basis for making the kinds of judgments that were being heaped on the shoulders of Nick Sandman.
After some additional information surfaced, including video clips offering more context, it seemed obvious that the attacks against Nick Sandmann were based on three main factors: 1) he's Catholic (there's plenty of anti-Catholic sentiment alive in America today); 2) he was present at the March for Life event in Washington (an event that regularly draws the wrath of secularist, leftist elitists); and 3) he was wearing a MAGA hat, which, for purposes of orchestrating political tear-down's against President Trump, has been deemed "racist" attire.
It's beyond me how it's possible to reasonably and logically conclude that a MAGA hat is racist. Patriotic? Yes. Moving? Yes. Meaningful? Yes. Important in an age when young people seem to have largely forgotten our history (or never been taught it in the first place) and what this great nation is all about? Yes. But racist? Nope.
It's obvious that if another brand of president were to promote a MAGA hat, the opposite side would be cheering it to tears. But I can understand why and how it happens that certain people who have allowed their opposition to President Trump to boil over into outright hate, might turn it into a political-race-card weapon—a kind of long-sword, ready at the draw when there seems to be an advantage in using it. Please don't misunderstand me, I'm 100% against racism or any form of unjust discrimination directed at people of diverse ethnic backgrounds or any other human persons. However, I'm also opposed to a deliberately deceptive and inflammatory political subterfuge that is designed to incite racism, division and hate. Yes, that's right. It's no secret that there are more than a few politicians and media elites in this nation who fully intend to feed the fires of racism. Why? Because it serves their political agenda.
Perhaps when more Americans begin to see how and when and why they're being used politically, racism will begin to wane. Of course, the only real solution is the Word made flesh. It is in Christ and through his Spirit that healing is truly possible. Hence, the essential importance of the words of truth transmitted by the Church and the sacraments of life she confers on the faithful.
In the end, it seems clear that Nick Sandmann was rashly judged and condemned because of his principled commitment to truth and goodness on at least to indisputable counts: 1) he is Catholic and 2) he is pro-life as any faithful Catholic must be. Sadly, we live in an age in which truth and goodness are deemed enemies of human freedom and thus must be quelled. The secularist dogma of the day is that such principles and anyone who aligns himself with them is a threat that must be eradicated. It's a diabolically driven plan to spread the darkness of error and promote the culture of death.
Woe to those who call evil good and good evil, who put darkness for light and light for darkness, who put bitter for sweet and sweet for bitter! (Isaiah 5:20)
But truth and goodness cannot be erased nor defeated. There are people who will rise up to defend these principles. And there are people who will rise up to defend Nick Sandmann and his family, bringing justice for the vicious attacks he's suffered.
A quick side-note on justice. Justice is one of the four cardinal virtues and refers to giving each person his proper due. When someone is wronged, it is a matter of justice to attempt to repair the damage and punish those responsible for knowingly and deliberately harming another person.
Hemmer, DeFrank and Wessels, Attorneys at Law, published the following statement on their website from attorneys L. Lin Wood and Todd McMurtry on behalf of Nick Sandmann and his family:
On January 18, in the span of a few hours, Nick Sandmann's peaceful attendance with his Covington Catholic classmates at the March for Life in Washington, D.C. was turned into a personal nightmare when Nick became the focus of false and defamatory accusations published and broadcast across the nation and the world. A mob comprised of activists, church and school officials, members of the mainstream print and broadcast media, and individuals on social media, including elected public officials and celebrities, rushed to condemn and vilify this young man by burying him in an avalanche of false accusations, false portrayals, and cyberbullying that have threatened his reputation and his physical safety. Nick Sandmann is 16 years old. He is an eleventh-grade high school student. He is not the face of evil and he did absolutely nothing wrong or inappropriate in connection with the incident to deserve the heinous accusations made against him by uninformed or agenda-driven individuals and media entities.
Nick and his family have experienced one of the worst sides of our present society. As their lawyers, we intend to exercise our best efforts as advocates to show Nick and his family another side of our society – that we are a society that survives and flourishes from the fact that it is based on the rule of law. A system of justice that demands that truth prevail and the wrongdoers be held accountable for the harm they have inflicted on Nick and his family.

Source: http://www.hemmerlaw.com/blog/statement-of-attorneys-l-lin-wood-and-todd-mcmurtry-on-behalf-of-nick-sandmann-and-his-family/?fbclid=IwAR0vjIwwKjh6Hj6KzpXhmyG7p4ai-KAIY100mjEyS0CyxdrCm5bDdw0xu64

It's my prayer that this incident will serve the good. And I'm certain that, in the end, it will. God will bring good out of it, as he always does. Perhaps people won't be so quick to unleash hateful and defamatory comments at a high-school student at a public march, who was doing nothing more than showing his support for human life and wearing a patriotic hat in a nation where ordered and authentic patriotism used to be considered virtuous.
Photo Credit: richter gavel, http://www.publicdomainpictures.net/view-image.php?image=164344&picture=judge-gavel.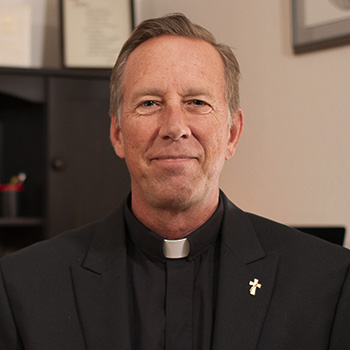 Deacon Frederick Bartels is a member of the Catholic clergy who serves the Church in the diocese of Pueblo. He holds an MA in Theology and Educational Ministry and is a Catholic educator, public speaker, and evangelist who strives to infuse culture with the saving principles of the gospel. For more, visit YouTube, iTunes and Google Play.