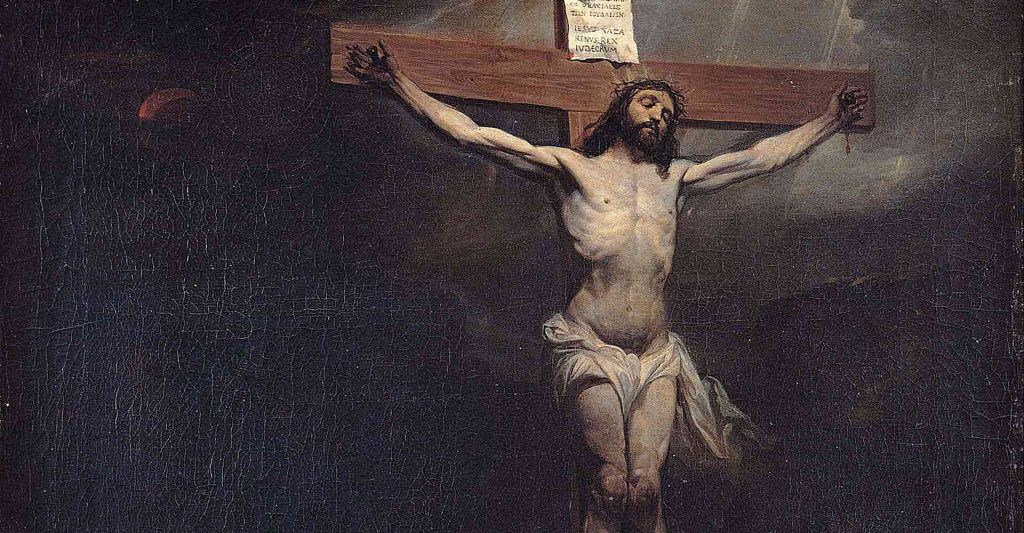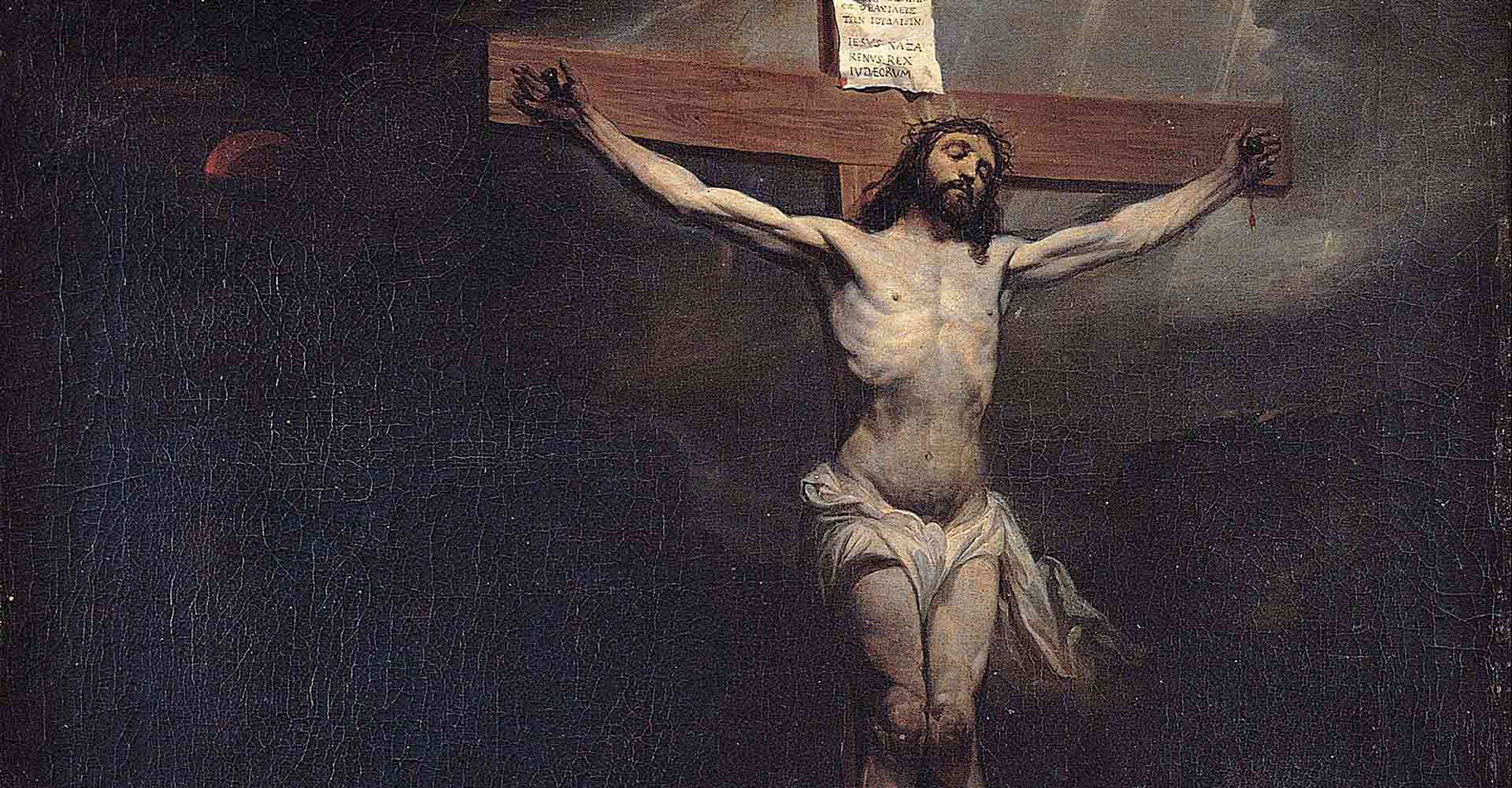 It is always a challenge to enter more deeply into the spirit of Good Friday of the Lord's Passion. I often feel as if I cannot get where I want to be. As if the celebration of the passion of the Lord doesn't penetrate my heart and life as much as it should—or as much as I want it to.
By Deacon Frederick Bartels
19 April 2019
Today is Good Friday of the Lord's Passion. The invitatory antiphon in the Liturgy of the Hours, the prayer of the Church, states: "Come, let us worship Christ, the Son of God, who redeemed us with his blood."
The celebration of the Passion of the Lord begins with one of two prayers. The latter option is:
O God, who by the passion of Christ your son, our Lord, abolished the death inherited from ancient sin by every succeeding generation, grant that just as, being conformed to him, we have borne by the law of nature the image of the man of earth, so by the sanctification of grace we may bear the image of the Man of heaven.

Through Christ our Lord.
The entire human race suffers from the effects of original sin. The worst of these effects include a wounded human nature and the deprivation of sanctifying grace. Because of original sin, "we have borne by the law of nature the image of the man of earth"; that is, the image of Adam who sinned and lost God's glory is stamped on our nature. We are a fallen and, consequently, rebellious people.
It is through the passion, death and resurrection of the incarnate Son of God that we are redeemed and can be sanctified. This sanctification—which is to recreate and make holy—occurs through the communication of the Holy Spirit and the reception of God's grace, sent into the hearts of the faithful from Christ by virtue of the sacraments of the Church. All the sacraments draw their power from the Paschal mystery. The Church draws her life from it. Redemption is completed by it. Sanctification, holiness and salvation is made possible by it.
Said another way, Good Friday of the Lord's Passion is good pricisely because of the saving reality of the Paschal Mystery of Jesus Christ. The greatest possible evil—the crucifixion of the incarnate Son of God as a common criminal on a Roman cross—was transformed into the greatest possible good by the love of the Tripersonal God. Jesus is responsible for this transformation. For he gave himself up as a sacrificial offering of love in order that we might not die the eternal death of sin.
It is always a challenge to enter more deeply into the spirit of Good Friday of the Lord's Passion. I often feel as if I cannot get where I want to be. As if the celebration of the passion of the Lord doesn't penetrate my heart and life as much as it should—or as much as I want it to. I feel weak, helpless, hardened to some degree: a sinner who cannot come fully into contact with the Divine Other, with the Son who suffered in such an incomprehensibly severe, extensive, brutal way.
I want to reach out more and more in love; I want to travel more deeply into the mystery of Christ's suffering. I want to join more completely to my savior. I desire that my heart would merge into his. But I am powerless, it seems, to make any of this happen.
Yet that is not really true, is it? Every effort we make to join more intimately to Christ in his suffering, death, and resurrection gets noticed by God, regardless of how feeble it may be or how helpless we ultimately are. All that we offer in sacrifice and in love matters. It makes a difference. It helps us to advance in holiness with the power of God's grace. And it changes us and the world.
Six Ways to Make Good Friday More Fruitful
1. Fast until 3:00 p.m. In addition to having only one full meal today and abstaining from flesh meat, have nothing substantial to eat until after 3:00 p.m. Why? Recall that Jesus died on the cross at the 9th hour, at about 3:00 p.m. This is a good way to enter more fully into his six hours of suffering on the cross and to celebrate, in a small way, the moment that suffering ended, when Jesus breathed his last and gave up his spirit.
2. Pray the Liturgy of the Hours. If you don't pray this wonderful prayer of the Church already, do so today. Pray the invitatory, morning prayer, evening prayer and night prayer. There are several apps that offer the Liturgy of the Hours and it is available also online at divineoffice.org. As an alternative, pray the Lord's Prayer at 9:00 a.m., noon, and 3:00 p.m., followed each time with this prayer for Christ's forgiveness and mercy: "Lord Jesus Christ, Son of God, have mercy on me, a sinner."
3. Make sacrifices and offerings of love throughout the day. Call an old friend and really share something about your life with him. Give him or her your ear. Listen to his troubles. As another example, be patient and listen to someone with sincerity and empathy. Identify with those you come into contact with. Sit down and talk with someone and offer to pray with them. See in them an image of the suffering Christ.
4. Give alms. Give to the poor and assist those in need. You could give online to a charitable organization. You could hand out some food to a person standing on the corner. You could set up some monthly donations to help a child in need.
5. Meditation. Do some Lectio Divina. Meditate on the passion reading that will be proclaimed this evening at church and put yourself there in the scene, in one of the characters. Imagine what Jesus endured. Reflect on the scene with Pilate (Jn 18, 19). Why did Simon of Cyrene walk behind Jesus? (Lk 23). Why did Jesus tell the women he met on the way to Golgotha not to weep for him but to weep for their children? (Lk 23). What would you see in Jesus' eyes if he passed by you?
6. Study what was involved in a Roman crucifixion. How was the scourging carried out? How long did it usually last? What devices of torcher were used to rip flesh from bones? How were criminals nailed to their crosses or were they always nailed? What was Rome's ultimate purpose in utilizing the most brutal torture ever devised by man to execute criminals? Why did soldiers clothe Christ in a purple robe in order to mock him? Why did they strip him of his clothes before nailing him to his cross?
Last, be sure to attend the Good Friday of the Lord's Passion celebration. Be present at the Easter Vigil or attend Mass on Easter Sunday. If you haven't been to Holy Mass in awhile, it's time to change that, but be sure to attend the sacrament of confession prior to receiving the Eucharist. If you're going to attend the Easter Vigil or Mass on Easter Sunday and you've not been practicing the faith, you'll probably not be able to have your confession heard on such short notice at this busy time for priests. In that case, attend Mass but remain in the pew and offer yourself to Christ when the faithful go up to receive the Eucharist.
It's a life-changer. Jesus never disappoints. He never turns anyone away.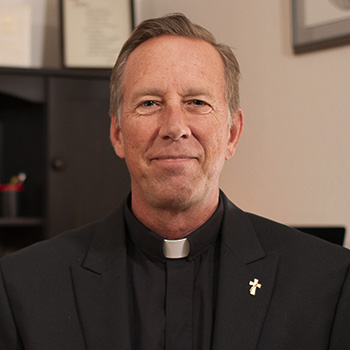 Deacon Frederick Bartels is a member of the Catholic clergy who serves the Church in the diocese of Pueblo. He holds an MA in Theology and Educational Ministry and is a Catholic educator, public speaker, and evangelist who strives to infuse culture with the saving principles of the gospel. For more, visit YouTube, iTunes and Google Play.