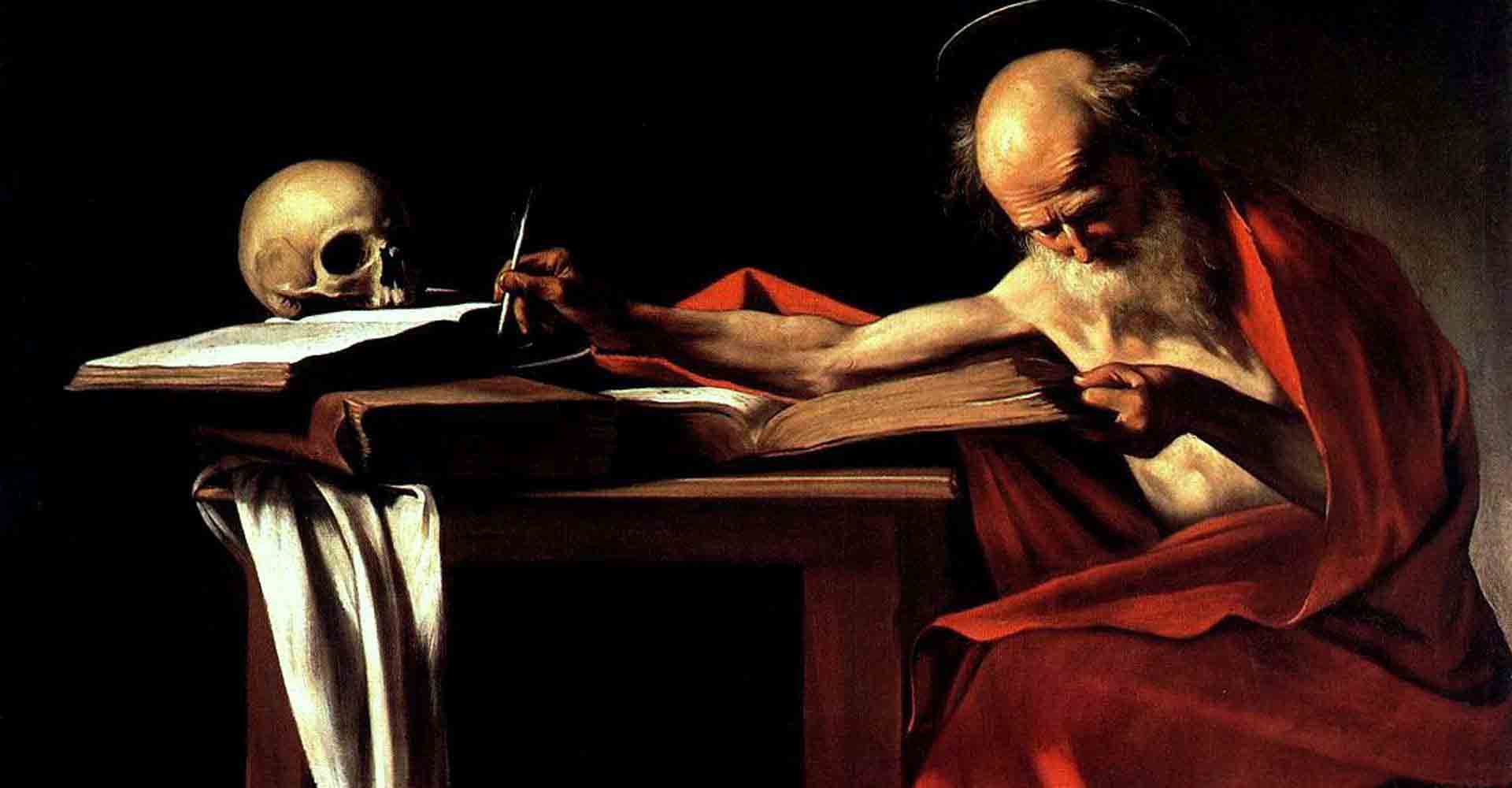 St. Jerome reminds us of the importance of meditating on Scripture in order to hear what God has to say.
By Deacon Frederick Bartels
30 September 2017
Today we celebrate the Memorial of St. Jerome (c. 342-c. 420), Priest, Doctor, and Father of Biblical Science. St. Jerome is a Church Father, which means he is one of those Christian men of the early centuries of the Church whose writing made a significant contribution to handing on apostolic tradition. He is also a Doctor of the Church, which means his writing and teaching was of a particularly edifying and excellent nature. Jerome is perhaps best known for his enormous project of translating the Hebrew scriptures into the Latin Vulgate.
Fr. Rengers notes that St. Jerome was heavily interested in classical literature and worldly culture as a young man—not a ready-made saint, by any means. He was baptized in Rome at about age twenty. His conversion to Christ eventually set his heart ablaze for not only a thirst for the truth but an ardent zeal for guarding and transmitting it. Consequently, Jerome often forcefully and even angrily engaged controversies involving the faith. "He always remained a kind of watchdog for orthodoxy. His warning bark and charging attack scattered and frightened intruders" (The 33 Doctors of the Church, 84).
Although Jerome had an ardent interest in classical literature during his early years, all of that changed as he fell deeply in love with Jesus Christ. Scripture became, for him, the food of salvation which nourished his heart and mind; its divinely inspired words welling up as a fountain of eternal life. The Saint understood well that the Bible is one book which speaks of Christ. He is famous for having said, "Ignorance of Scripture is ignorance of Christ."
With that statement, St. Jerome reminds us all of the importance of meditating on Scripture in order to hear Christ and get to know who he really is. The Saint wrote "Do you pray? You speak to the Bridegroom. Do you read? He speaks to you" (Letter XXII, to Eustochium, 25). This should awaken in us an awareness of a danger prevalent today; namely, that people are in the habit of trying to force God into some small slice of their busy schedule, approaching him on their own terms when they deem there's time for it, neglecting to read and reflect on the word of God in scripture. God is treated as another "thing" in the day to be used if needed. A quick prayer, if it is said at all, is deemed sufficient.
Prayer should not be merely something we do, but rather become who we are—it's supposed to be a way of life. If we want to hear God speak to us, it is necessary to prayerfully meditate on his word in scripture. Of course, God can and often does mysteriously speak to us during prayer, moving our hearts to embrace his loving will, rather than our own. Christian prayer, when sincere and given with the right intentions, is transformative over time. Gradually, we are changed by it as our lives harmonize all the more with the life of Christ.
However, we cannot really claim to be a praying Christian if we neglect meditation on the word of God, or if we exchange the prayer of the Church, such as the Mass or the Liturgy of the Hours, for a short chat with God or perhaps some type of spiritual reading on Sunday morning. It's not that frequently conversing with God or spiritual reading is unimportant or wrong, it's that we should not neglect to live authentically as a prayerful Catholic and Christian in the heart of the Church, as a member of the physical and mystical body of Christ. In doing that, we must develop a love and devotion for the public worship of the Church and her official prayer, which always includes listening to Christ speak in the divine scriptures.
I recall a person I met in an adult confirmation class I taught in the past. I'll give her the fictitious name of Susan. Almost always quiet and sedate during class, one evening I noticed that Susan had obviously changed. Her face was aglow with an obvious joy. I asked her what had happened. Her response was, "I've been reading the gospels."
The Catholic makes Christian prayer the focus of one's life. That includes the highest form of prayer: conscious and active participation in the Sunday celebration of the Eucharist, as well as other holy days of obligation (Vatican II, Sacrosanctum Concilium 14). It includes, also, the Liturgy of the Hours, the official prayer of the universal Church. Granted, not everyone can regularly pray the Liturgy of the Hours, but everyone can pray some portion of it on a regular basis.
Salvation is dependent upon prayer to Christ because if we refuse to communicate with him, we cannot claim to know him or seek his mercy and forgiveness. In order to know Christ, we must not neglect to listen to is words in the divine scriptures. It is there that we come to know not only who Christ really is, but who he desires us to be.
If we analyze the life of St. Jerome, we find that becoming like Christ was his ultimate desire and primary concern. That is what drove his love for truth, orthodoxy and the Church. That is what instilled in him a constant thirst to hear Christ's word in the scriptures and especially the gospel, which is the saving power of God.
*****
Please help spread the gospel with a donation.
Photo Credit: Caravaggio [Public domain], via Wikimedia Commons.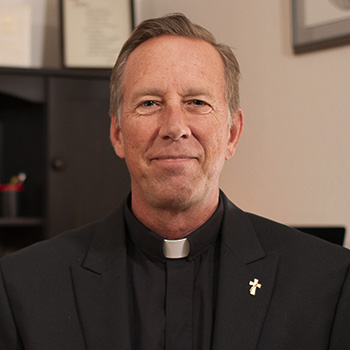 Deacon Frederick Bartels is a member of the Catholic clergy who serves the Church in the diocese of Pueblo. He holds an MA in Theology and Educational Ministry and is a Catholic educator, public speaker, and evangelist who strives to infuse culture with the saving principles of the gospel. For more, visit YouTube, iTunes and Google Play.