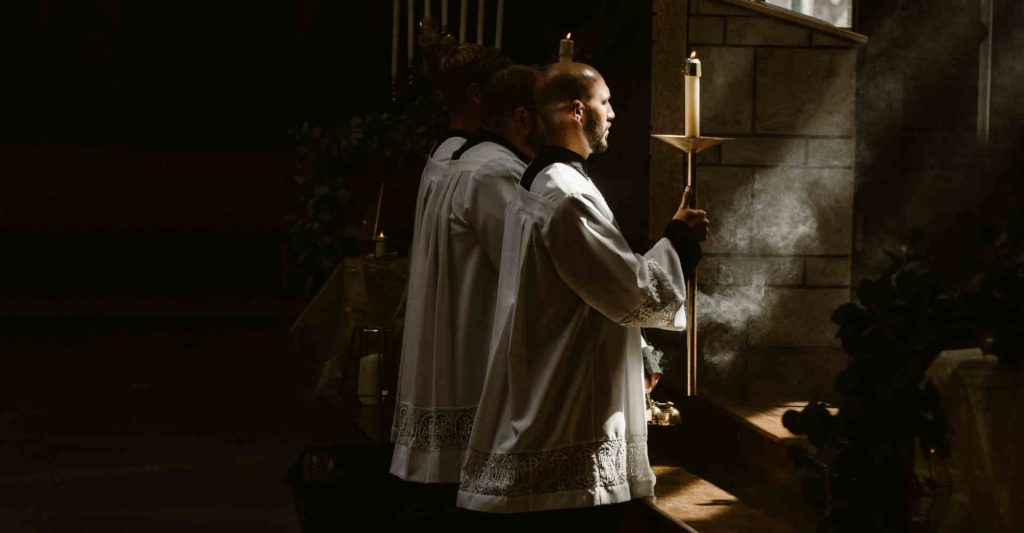 St. Juan de Avila is patron saint of diocesan priests of Spain, a mystic and holy reformer of the priesthood. He was declared Doctor of the Church by Pope (now emeritus) Benedict XVI in 2012.
By Virginia Fraguio
10 May 2019
The backdrop of the life of St. John of Avila is sixteenth century Spain, where a loud cry for reform of the Universal Church was in the minds and mouths of many as a result of serious corruption and decay among the clergy, including the episcopal hierarchy of the Catholic Church. It is was the era of major debate and renovation around the Council of Trent (1545-1563) and the great challenges posed by the Protestant Reformation (1517 – 1648). Might it be that this saintly member of the clergy has something to teach us about time of scandal and much needed reform in our church? The foundation of his many sermons, writings and spiritual advice is a profound spiritual life nurtured by prayer (especially mental and contemplative), holiness and virtue, ultimately a life of full imitation of Jesus Christ.
St. Juan de Avila was considered a mystic and a master of prayer, for whom the disposition of the spirit was paramount to the holiness and excellence of the priesthood. He emphasized how the priest could only speak and preach of Jesus, if and only if he spent plenty and frequent time with the Lord in prayer. Master Avila was known for his advocacy of mental prayer, a contemplation always focusing on Christ on the Cross and in the Blessed Sacrament, while remaining profoundly Marian as well. Furthermore, Master Avila was well aware – realistic and clear-minded as he was – of the perils and temptations entailed in the spiritual warfare that both clergy (and laity) were exposed to.
Read: Why are the saints important in our lives?
Cardinal Amigo Vallejo (Archbishop Emeritus of Seville, Spain) explains that St. Juan de Avila came to be called "Master Avila," not because he talked about things pertaining to the priesthood, but because he was an actual role model of what a priest should be. Prayer was his "bread and butter" – two hours in the morning and two in the evening, which times he extended in periods of illness. He recommended in prayer listening rather than talking, and for moving the soul rather than intellectual speculation. His biographers say that he "spent his life" in prayer. He believed that it was fundamental for the priest to devote time to contemplative prayer, because of the role as mediator, preacher and spiritual director of souls; moreover, for him, it was only by spending a long time with Christ, that the priest could properly preach about Him. [1]
St. Juan, master of mystic prayer and spiritual director of many, was consulted by great contemplative saints such as the Discalced Carmelites Teresa de Jesus (Teresa of Avila) and Juan de la Cruz (John of the Cross). A snippet of his profound spirituality provides an evidence of his sharp awareness of both worldly challenges and heavenly graces in this recommendation he makes to his reader in the same book:
I have already told you that your dwelling must be in your heart, where as a diligent bee, inside its hive it makes honey, you should enclose yourself, presenting to the Lord what it is you can offer, asking him for his light and favor, as Moses used to do in the material tabernacle. And if you are offered some gall of temptation from outside, flee into your heart, and close the door behind you, and joining yourself to our Lord, you will outwit, defeat and leave your enemies outside. Because the damage they could perpetrate on you was through the mind; once it is well enclosed, there is no way through which they may enter.[2]
As Pope Benedict XVI highlights in his Apostolic Letter of St. Juan de Avila as Doctor of the Church: "across the centuries his writings have been a source of inspiration for priestly spirituality and even a current of mysticism among secular priests. His influence can clearly be seen in a number of later spiritual writers."[3]
St. Juan de Avila was instrumental in founding schools for priestly formation. Seminaries were not yet a formal institution as such throughout Europe. Only St. Ignacio de Loyola (the founder of the Society of Jesus) – close friend of St. Juan de Avila – had opened a couple of them in Rome and one had been founded in London by Cardinal Reginald Pole (the last Catholic Archbishop of Canterbury, and prominent leader at the Council of Trent).
Master Juan was a priest totally devoted to the People of God, reaching all strata of society and disciplines – politics, labor, and culture. Luis de Granada, O.P, author of the first biography of the saint in 1588, says that this holy priest spent his days on the people, and his nights on God. [4] This holy man was an exemplary reformer because he first and foremost sought to reform his very self, in all aspects of his person, priesthood and daily life, fully aware of his own unworthiness as servant of God. As many of his biographers attest, his criticism of the Church and the priesthood was always constructive, based on his profound love for the Body of Christ as well as utmost respect for her institutions and doctrine as Holy Mother Church. This Doctor of the Church, like other great saints before him, tapped into the wisdom of Scripture, the Church Fathers, the Magisterium, and the Councils in order to propose his clear-minded saintly solutions to problems he witnessed himself in his vast experience as member of the Spanish clergy of the sixteenth century.
Read: Do Catholics worship saints?
Master Avila is totally convinced that although Church rules and laws can be issued and enforced in a renewal effort, but what he sees as the only effective measure is to enhance virtue among the bishops and clergy who enforce new rules and teach the faithful. He writes boldly to the council Fathers:
If, then, the sacred council wishes to have its new and past good laws followed, it should undertake the task, large as it may be, to ensure the members of the clergy are such that the grace of the virtue of Jesus Christ dwells in them; if this is achieved, the laws will be easily enforced; and they shall go even beyond what the law commands out of love rather than for what the Law commands by force. [5]
Moreover, the saint is clear and sharp when he continues by stating his concern for the leaders of the Church, and their deficiencies as the cornerstone of the formation of priests. He uses the metaphor of fathers and children to illustrate how the ecclesial hierarchy should use charity and invest all they are in forming these future members of the clergy. He writes:
Therefore, the prelates in relation to the clergy are like fathers to sons, and not like masters with their slaves; thus the Pope and the bishops should make efforts to raise the clergy as their children, with the care required by such a high dignity as they shall receive; and thus, they will have great glory in having wise sons and much joy and rest in having good children, and thus, the whole Church will be joyful with good ministers. And in so doing, the words of our Lord will be fulfilled: Qui vuluerit inter vos primus esse, erit omnium servus. (Whoever wishes to be great among you, shall be your servant) (Mk 10:44). [6]
It is important to point out the emphasis Master Avila placed on the celibacy and chastity of the priest. In his First Memorial for the Council of Trent on the reform of the priesthood he is faithful to his clear and bold style to promote the sanctification of the Church and its clergy: he does not hesitate to place responsibility on the Pope and the Bishops on ensuring they are not limited to an awareness of the issues of breach to the vow of chastity, but also that they ensure correction thereof is implemented. He goes as far as to expresses his views on the fact that allowing priests to be married would not be a solution to the challenges faced by the priests. In his opinion, many are already neglecting their priestly duties; and if married, they would have even more opportunity and reason to do so. In one of his homilies on the chastity of the priest, he explained that just as the Incarnate God Jesus Christ chose to be handled by a virgin mother and a chaste father, so does He choose as Holy Eucharist, to be handled by chaste priests.
St. Paul writes: "Where sin increased, grace abounded all the more." (Rom 5:20) This has indeed proven true in Holy Mother Church over the centuries. When crisis and confusion seemed to reign and spread, God in his infinite mercy and wisdom inspires saintly men and women who take up the mission of transforming the crisis into an opportunity for reform and renewal. Such was the case in the sixteenth century, and we have faith and hope that now in the twenty-first century the Holy Spirit is at work as well.
Read about what it means to be a saint.
[1] Cardenal Amigo Vallejo, "San Juan de Avila. El Hombre que Lleva Personas a Dios" Video de la Conferencia Episcopal Espanola, 2010. < https://youtu.be/aEPnT-SDU9s >
[2] Ibid, Ch. 75.
[3] Pope Benedict XVI, "Apostolic Letter Proclaiming Saint John of Avila, diocesan priest, Doctor of the Universal Church". Vatican City: Libreria Editrice Vaticana, 2012. <https://w2.vatican.va/content/benedict-xvi/en/apost_letters/documents/hf_ben-xvi_apl_20121007_ giovanni-avila.html>
[4] Juan de Avila. Escritos Sacerdotales: Edicion Preparada por Juan Esquerda Bifet, Madrid, España: Biblioteca de Autores Cristianos – BAC Selecciones, 2013, p. XXXVI.
[5] Ibid., p. 5.
[6] Ibid.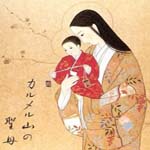 Virginia Fraguio is a Secular Discalced Carmelite. She holds a Master's Degree in Theological Studies and is currently pursuing a Master of Divinity at the University of St. Thomas at St. Mary's Seminary in Houston, TX. She is passionate about the truth, spreading the Catholic faith and spirituality, going on pilgrimages, and the international dimension of the Universal (Catholic) Church. Virginia was born in Argentina and grew up in Japan. After living in Brazil for some years, she was brought to the United States by her U.S. employer twelve years ago.