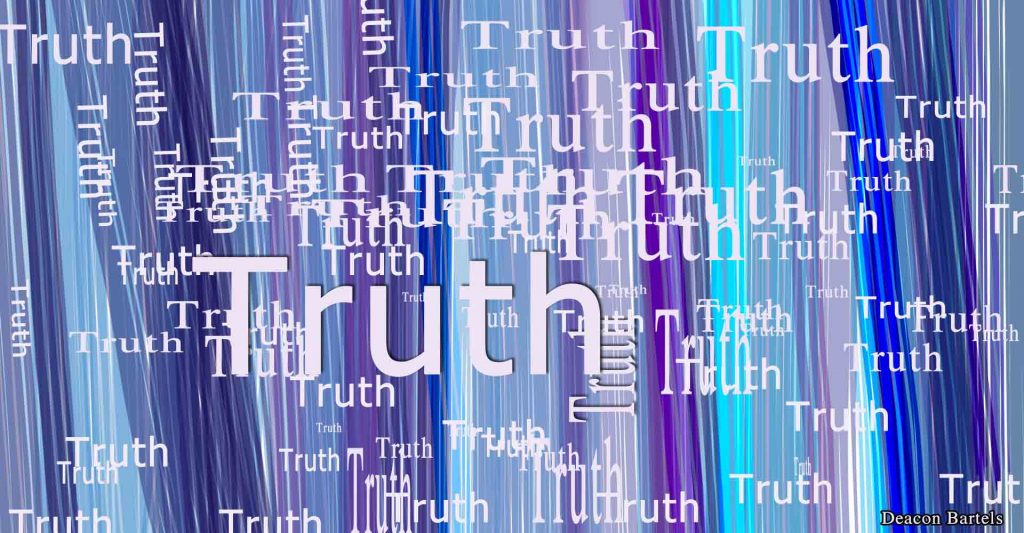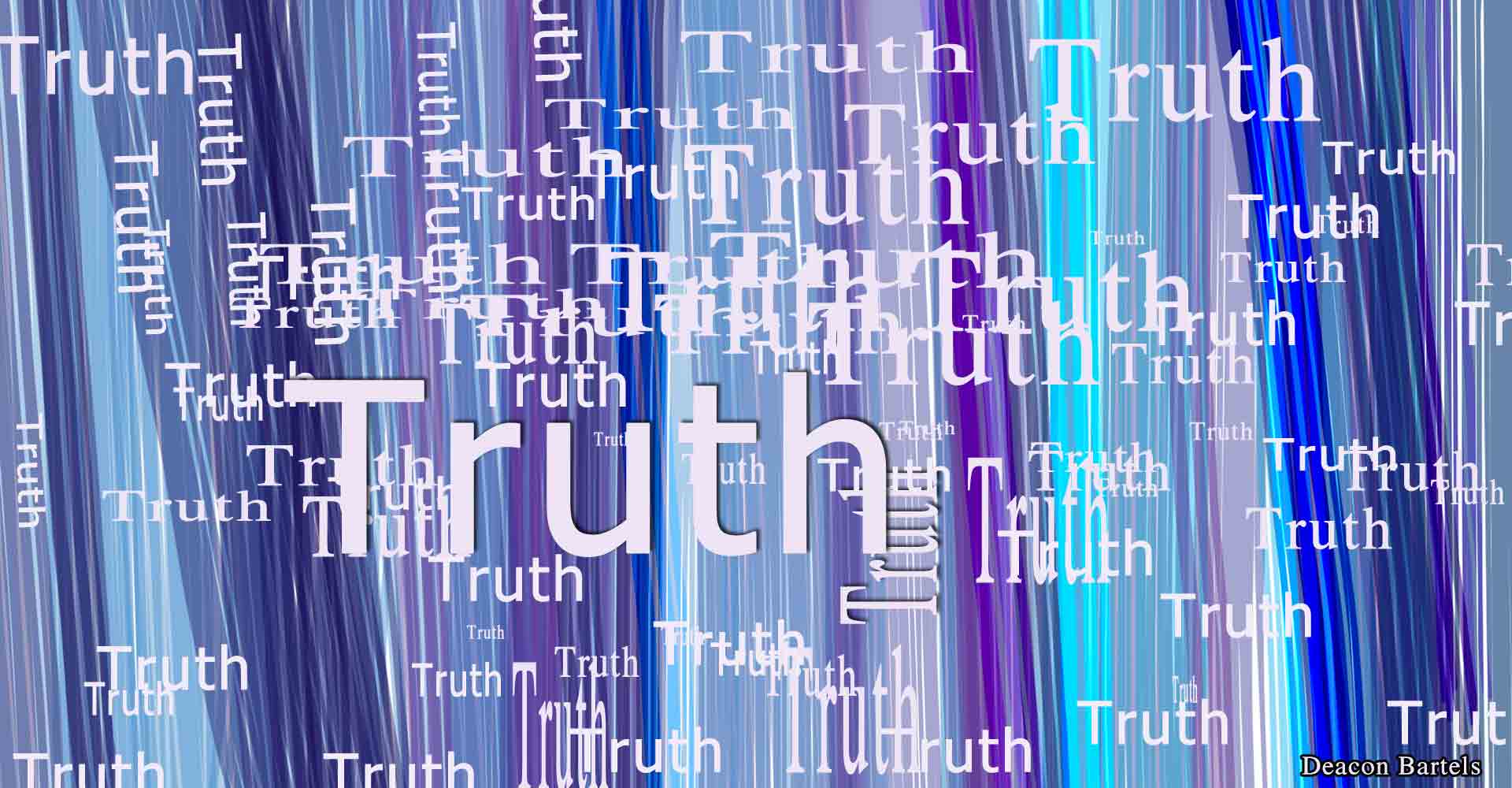 St. Justin Martyr is a Church Father and Apologist. A prolific writer, he is known for his outstanding and heroic defense of the truth of the divine faith of the Church.
By Deacon Frederick Bartels
1 June 2019
St. Justin Martyr was a Gentile born at Flavia Neapolis in Palestine in about A.D. 100. He is considered a Church Father and is best known as a Christian Apologist (meaning he explained and defended the faith of the Church). A philosopher and prolific writer, St. Justin produced several works that remain extant in some form today. Additionally, he is known for opening his home to give Christian instruction. In fact, his house may have been the only public place at the time where that instruction could be received—a dangerous enterprise for obvious reasons.
St. Justin's First Apology is written to the Emperor of Rome, Antoninus Pius Augustus Caesar and his son, Verissimus, as a plea for just treatment and toleration of Christians, along with conversion to the Christian faith professed. In his works, Justin utilized the principle of critical assimilation. That is, he does not reject any truth out of hand, simply because of its supposed origin, such as the Greek philosophers. Rather, he insists on loving all things that are found to be true after careful, reasoned analysis. He does, however, strongly reject practices that are incompatible with truth, the Christian faith, and its associated moral principles. For example, he rejects Greco-Roman myth, superstition, polytheism, astrology, fate, decadent morality, exposing infants, sexual promiscuity, moral relativism and the like. On the other hand, he accepts valid insights from Greco-Roman philosophy, such as that of the Logos (the eternal Word of God) as the divine principle of intelligibility sustaining the physical universe.
It follows from the principle of the Logos that the physical universe is itself intelligible, meaning it can be examined, understood, and found to be a reality exhibiting order. Said another way, since the origin of the cosmos is God the Creator, who is himself infinite truth and rational intelligence, it follows that his creation is also intelligible, governed by physical laws that are based on scientific truth. The intelligibility of the universe forms the very basis for the physical sciences, which are ordered, reasoned inquiries into various aspects of physical reality. A universe devoid of intelligibility is chaos, about which no ordered study is possible, and no reasoned and certain conclusions can be drawn. It is, therefore, true to say that the natural sciences owe their very existence to the fact that the Creator himself brought all visible things into being by his Divine Word or Logos. If not for an intelligent Creator, there would be nothing intelligible in the universe to observe.
With brilliant insight into the Source of truth, St. Justin claims that those who live according to reason are, in a sense, Christians (related to them indirectly). Following this line of reasoning, he noted that Socrates was a Christian before Christ. In doing this, Justin is pointing out that, when a man professes what is true, the source of all truth must ultimately be traced to Christ, the Divine Logos who is absolute truth himself, as he said, "I am the way and the truth and the life" (Jn 14:6).
We find Justin's love of truth and willingness to accept death in defending it, present in the second chapter, among others, of The First Apology:
Reason directs those who are truly pious and philosophical to honour and love only what is true, declining to follow traditional opinions, if these be worthless. For not only does sound reason direct us to refuse the guidance of those who did or taught anything wrong, but it is incumbent on the lover of truth, by all means, and if death be threatened, even before his own life, to choose to do and say what is right. Do you, then, since you are called pious and philosophers, guardians of justice and lovers of learning, give good heed, and hearken to my address; and if you are indeed such, it will be manifested. For we have come, not to flatter you by this writing, nor please you by our address, but to beg that you pass judgment, after an accurate and searching investigation, not flattered by prejudice or by a desire of pleasing superstitious men, nor induced by irrational impulse or evil rumours which have long been prevalent, to give a decision which will prove to be against yourselves. For as for us, we reckon that no evil can be done us, unless we be convicted as evil-doers or be proved to be wicked men; and you, you can kill, but not hurt us. (Justin Martyr, First Apology, 2)
In Chapter 8, Justin stresses that Christians profess what is true and live by it because they are moved by the love of God to do so. They profess and teach what they have learned from Christ, and desire to attain their final end in communion with God the Father by adhering to the same. Finally, he mentions the concept of the general resurrection, that final moment in time when Christ returns, the dead bodies of Christians are raised, reunited to their souls, and Christ judges the nations (see Mt 25:31 ff.).
And reckon that it is for your sakes we have been saying these things; for it is in our power, when we are examined, to deny that we are Christians; but we would not live by telling a lie. For, impelled by the desire of the eternal and pure life, we seek the abode that is with God, the Father and Creator of all, and hasten to confess our faith, persuaded and convinced as we are that they who have proved to God by their works that they followed Him, and loved to abide with Him where there is no sin to cause disturbance, can obtain these things. This, then, to speak shortly, is what we expect and have learned from Christ, and teach. And Plato, in like manner, used to say that Rhadamanthus and Minos would punish the wicked who came before them; and we say that the same thing will be done, but at the hand of Christ, and upon the wicked in the same bodies united again to their spirits which are now to undergo everlasting punishment; and not only, as Plato said, for a period of a thousand years. And if any one say that this is incredible or impossible, this error of ours is one which concerns ourselves only, and no other person, so long as you cannot convict us of doing any harm. (Justin Martyr, First Apology, 8)
St. Justin Martyr also provides us with a second-century blueprint for the sacrifice of the Holy Mass, which closely resembles the Novus Ordo Mass as it is celebrated today by the Church. Although many Protestant Christians protest the Mass, claiming it to be an invention or an attempt to re-sacrifice Christ or, as Martin Luther incorrectly taught, that it is a human work and thus of no salvific value, the Holy Mass was indeed celebrated by the first Christians as a representation of the sacrifice of Christ on the cross. Further, it must be noted that Christ himself instituted the Mass and the Eucharist at the Last Supper (see Lk 22:14 ff., et al). Therefore, the Holy Mass is of divine origin and cannot be attributed to the work of man. The Holy Mass is God's activity; the priest is the instrument of Christ who stands in in the person of Christ (In Persona Christi); the assembly participates in this divine activity by offering worship to God through Christ and in the Holy Spirit.
The Catechism of the Catholic Church (No. 1345) provides the following information and quote from St. Justin's work:

As early as the second century we have the witness of St. Justin Martyr for the basic lines of the order of the Eucharistic celebration. They have stayed the same until our own day for all the great liturgical families. St. Justin wrote to the pagan emperor Antoninus Pius (138-161) around the year 155, explaining what Christians did:

On the day we call the day of the sun, all who dwell in the city or country gather in the same place.

The memoirs of the apostles and the writings of the prophets are read, as much as time permits.

When the reader has finished, he who presides over those gathered admonishes and challenges them to imitate these beautiful things.

Then we all rise together and offer prayers* for ourselves . . .and for all others, wherever they may be, so that we may be found righteous by our life and actions, and faithful to the commandments, so as to obtain eternal salvation.

When the prayers are concluded we exchange the kiss.

Then someone brings bread and a cup of water and wine mixed together to him who presides over the brethren.

He takes them and offers praise and glory to the Father of the universe, through the name of the Son and of the Holy Spirit and for a considerable time he gives thanks (in Greek: eucharistian) that we have been judged worthy of these gifts.

When he has concluded the prayers and thanksgivings, all present give voice to an acclamation by saying: 'Amen.'

When he who presides has given thanks and the people have responded, those whom we call deacons give to those present the "eucharisted" bread, wine and water and take them to those who are absent. (Apol. 1, 65-67:PG 6,428-429, the text before the asterisk (*) is from chap. 67)
The beauty and patrimony of the Catholic faith reaches back not merely decades or a few centuries, but all the way back to men like St. Justin, the apostles, and to Christ himself, who founded his one, holy, catholic and apostolic Church on St. Peter, the First Bishop of Rome (see Mt 16:17-19). Although, for the moment, most Christians today don't face the looming prospect of execution for their faith, Catholic and Christian apologetics remain an important aspect of evangelization, communicating what is really true, and bringing others into the fold of the one Church ordained by the Father before time began as the home of the human race.
First Apology Source: Translated by Marcus Dods and George Reith. From Ante-Nicene Fathers, Vol. 1. Edited by Alexander Roberts, James Donaldson, and A. Cleveland Coxe. (Buffalo, NY: Christian Literature Publishing Co., 1885.) Revised and edited for New Advent by Kevin Knight. Available at: http://www.newadvent.org/fathers/0126.htm.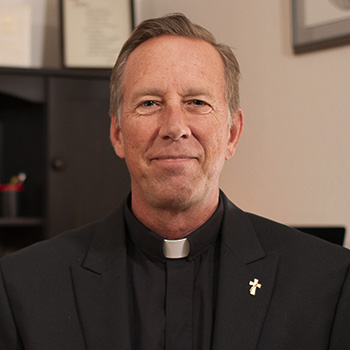 Deacon Frederick Bartels is a member of the Catholic clergy who serves the Church in the diocese of Pueblo. He holds an MA in Theology and Educational Ministry and is a Catholic educator, public speaker, and evangelist who strives to infuse culture with the saving principles of the gospel. For more, visit YouTube, iTunes and Google Play.