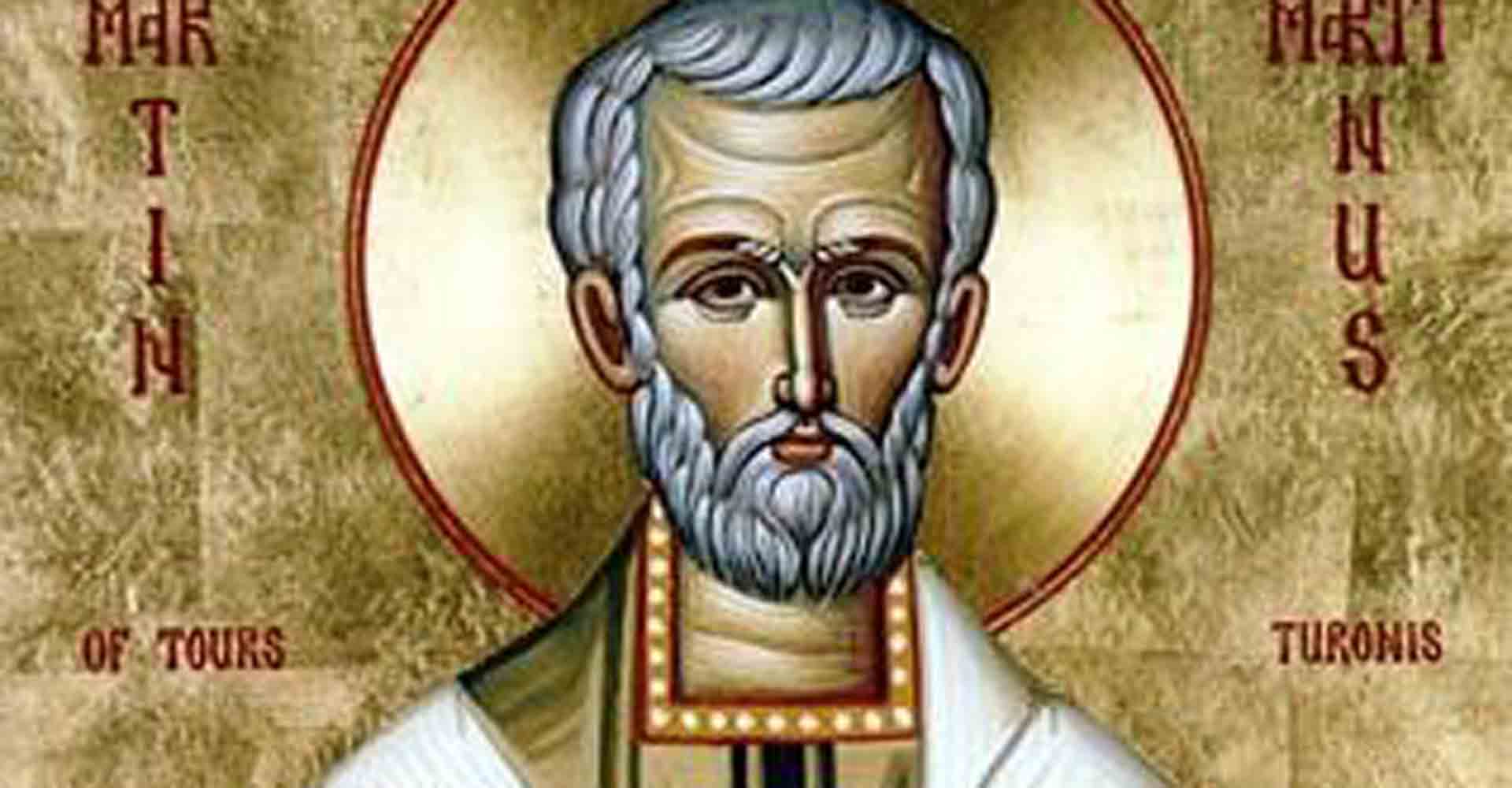 The life of Saint Martin of Tours teaches us the purpose, meaning, and goal of all human life.
By Deacon Frederick Bartels
11 November 2017
Today we celebrate the Memorial of St. Martin of Tours, Bishop. St. Martin (c. 316-397) was born at Sabaria in Hungary. His father, a pagan, was a military man in service to Rome and was transferred to Pavia in Italy. Once there, Martin was enlisted as a teenager in the Roman army according to its recruiting laws.
At an early age, Martin received the grace of God's call, displayed a strong interest in becoming Christian and entered the catechumenate. When the regiment he served in was sent to Gaul, Martin there met a half-naked beggar shivering from the cold. Filled with the compassion of Christ, he divided his cloak and gave half to the poor man. This event came to be known as the "legend of the cloak." The portion of the cloak Martin retained for himself became a relic "preserved in the oratory of the Frankish kings under the name of 'St. Martin's cloak.'" Martin was soon baptized Christian.
St. Martin's life was characterized by love for Christ and neighbor. He displayed a strong love for the truth and hence labored for the conversion of pagans, as well as Christians who lived a pagan lifestyle. He demonstrated a deep compassion for others, humility, unceasing prayer, asceticism, a desire for solitude, and a commitment to the will of God in self-abandonment. He preferred nothing to serving Christ.
Below is an excerpt from a letter of Sulpicius Severus. It picks up at a point in Martin's life when he suddenly fell ill and told his companions he was going to die. They immediately became distraught at the thought of their beloved Martin's departure and pleaded with him to stay a little while longer.

Thereupon [Martin] broke into tears, for he was a man in whom the compassion of our Lord was continually revealed. Turning to our Lord, he made this reply to their pleading: "Lord, if your people still need me, I am ready for the task; your will be done."

Here was a man words cannot describe. Death could not defeat him nor toil dismay him. He was quite without a preference of his own; he neither feared to die nor refused to live. With eyes and hands always raised to heaven he never withdrew his unconquered spirit from prayer. It happened that some priests who had gathered at his bedside suggested that he should give his poor body some relief by lying on his other side. He answered: "Allow me, brothers, to look toward heaven rather than at the earth, so that my spirit may set on the right course when the time comes for me to go on my journey to the Lord." As he spoke these words, he saw the devil standing near. "Why do you stand there, you bloodthirsty brute?" he cried. "Murderer, you will not have me for your prey. Abraham is welcoming me into his embrace."

With these words, he gave up his spirit to heaven. Filled with joy, Martin was welcomed by Abraham. Thus he left this life a poor and lowly man and entered heaven rich in God's favor. (Excerpt from: Epist. 3, 6. 9-10. 11. 14-17. 21: SC 133, 336-344)
The life of St. Martin of Tours teaches us the purpose, meaning, and goal of all human life.
Click To Tweet
St. Martin reminds us that the purpose of our life is found in love of God above all else and love of neighbor for the sake of our love of God. Our life is meant to become a story of humility, compassion, prayer and holy activity in glorification of Christ. In embracing this saintly kind of life we attain our everlasting goal: union with God in the kingdom of Christ. There we will be welcomed by all the saints in heaven and forever live a life of joy, happiness, and peace.
Photo: via wikimedia commons.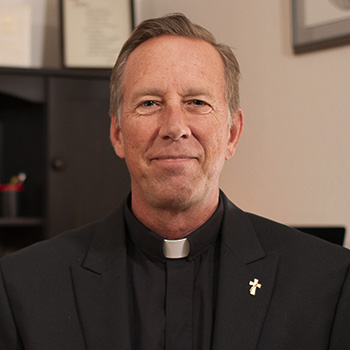 Deacon Frederick Bartels is a member of the Catholic clergy who serves the Church in the diocese of Pueblo. He holds an MA in Theology and Educational Ministry and is a Catholic educator, public speaker, and evangelist who strives to infuse culture with the saving principles of the gospel. For more, visit YouTube, iTunes and Google Play.