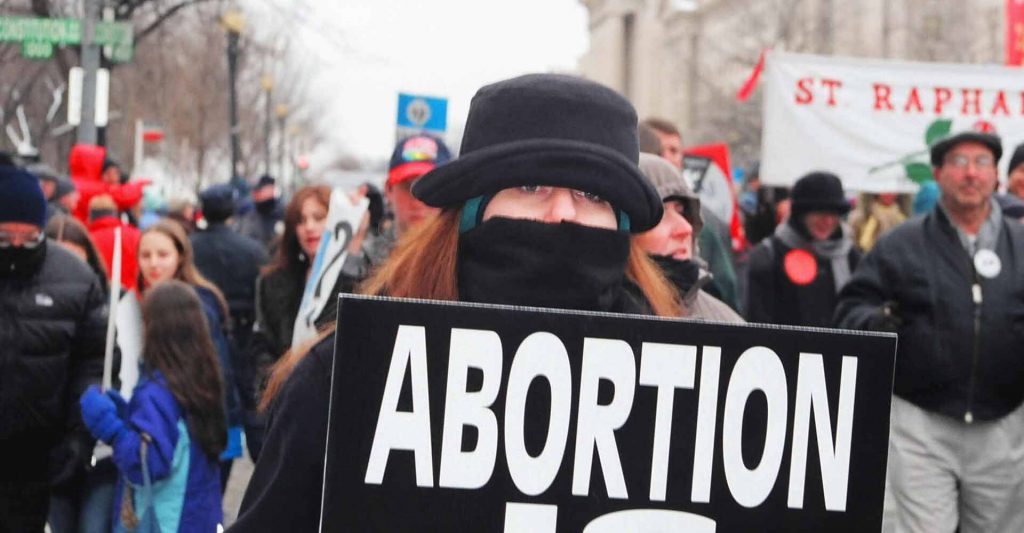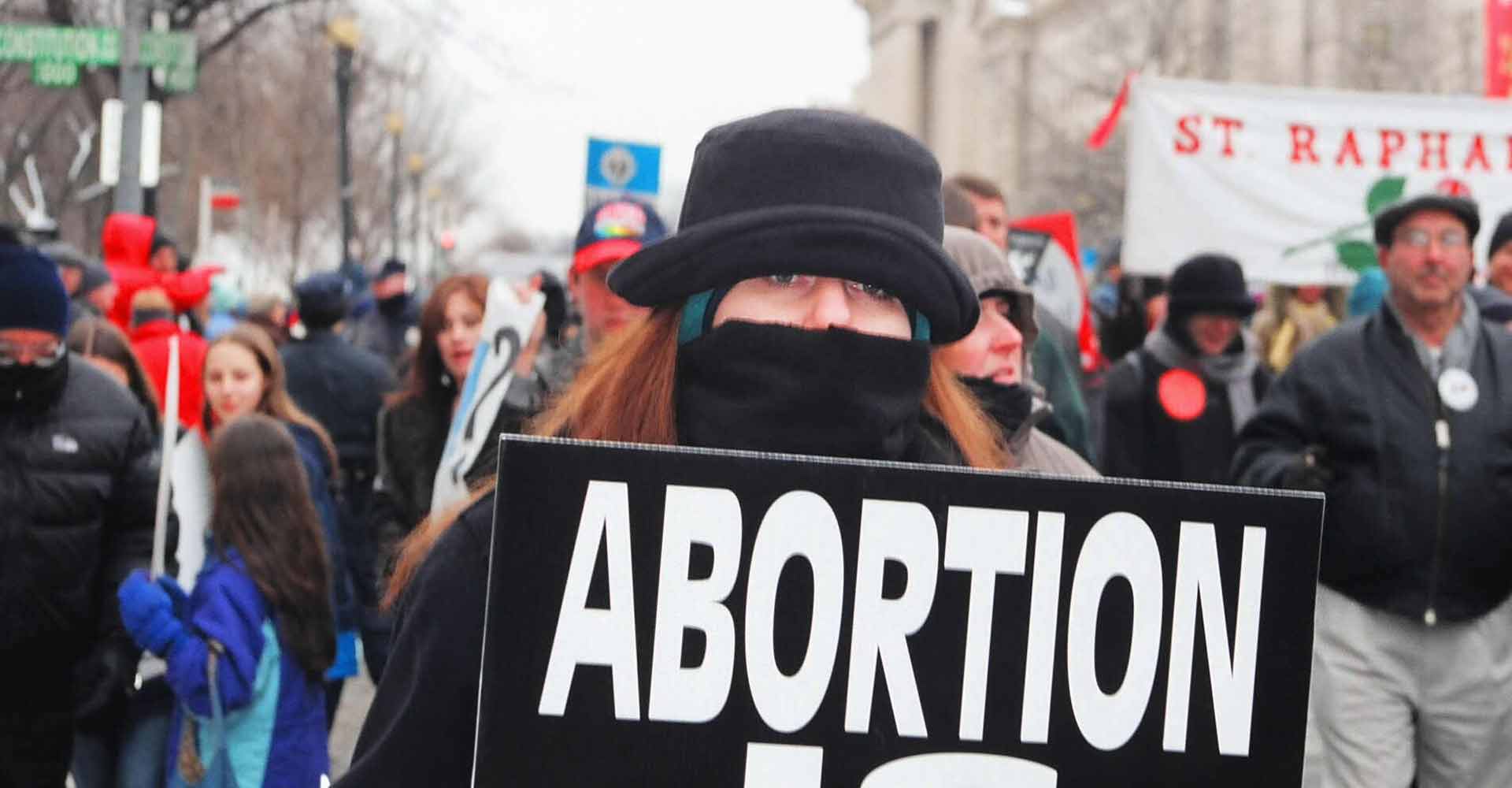 The celebratory abortion culture in which we live requires that we educate ourselves and others of the detrimental ramifications of abortion.
By Kelly Dotson
2 March 2021
Human life is sacred because from its beginning it involves the creative action of God and it remains for ever in a special relationship with the Creator, who is its sole end. God alone is the Lord of life from its beginning until its end: no one can under any circumstance claim for himself the right directly to destroy an innocent human being.

Catechism of the Catholic Church 2258
As Catholics, as faithful believers in our Lord, Jesus Christ, we cannot degrade ourselves to the utilitarian beliefs of our present culture. There is never a reason why the destruction of human life is warranted, the end never justifies the means. It is our fundamental duty to protect the dignity of life from the moment of conception to a natural death. We cannot waver in our beliefs of the dignity of life. We as Christian people cannot consciously condone the right to abortion. The work of the pro-lifer has not diminished in our Church history, but rather, if anything, the need for pro-life leaders is greater now than ever. This should lead us to formulate the same question as the Apostles, as the first Christians, "Brethren, what shall we do?"
What Shall We Do?
Following Pentecost the Apostles asked Peter this question.
And Peter said to them, 'Repent, and be baptized every one of you in the name of Jesus Christ for the forgiveness of your sins; and you shall receive the gift of the Holy Spirit. For the promise is to you and to your children and to all that are far off, everyone whom the Lord our God calls to him.' And he testified with many other words and exhorted them, saying, 'Save yourselves from this crooked generation.' So those who received his word were baptized, and there were added that day about three thousand souls. And they devoted themselves to the apostles' teaching and fellowship, to the breaking of bread and the prayers.

Acts 2:38-42
The Christian faithful would be wise to follow in the footsteps of the Apostles spreading the Gospel message, sharing fellowship with one another, partaking of the Eucharist, the body, blood, soul, and divinity of Christ Jesus, and praying more fervently than ever. This past year has reminded the pro-life movement and all of the Church community of what our priorities should be.
Standing Against the Celebratory Abortion Culture Requires Courage
When high school teacher and pro-life sidewalk counselor Edmund Miller was asked what trials the pro-life movement faces, he responded, "The challenge that the movement faces in 2021 is to be brave. Time after time it has been demonstrated that political forces are going to fail us; therefore, it will be necessary for individual pro-lifers to step up and carry out personal action for the personal rescue of individual unborn children." The pro-life movement has experienced its share of adversity, but this moment in history requires all to do their part to protect the dignity of life.
Fr. John Carlin, ordained a Catholic priest for the Archdiocese of Detroit in June of 2020 and Associate Pastor at St. Joseph Church in Lake Orion, MI, stated when asked what gives him hope during this time, "A wise friend once told me, 'If you're not running into the devil, you're probably running alongside him.' Thus, we can count our trials as blessings because we are at least headed in the right direction. Spoiler alert: the devil loses. Christ wins."
Father Carlin encouraged those who feel unable to contribute to the pro-life mission due to the pandemic to pray; he said, "Prayer is essential. With our country so divided and everyone blaming everyone else, it is easy to forget that we (human beings) are all on the same side. It is the devil, the enemy of human nature, that seeks to divide us, turning us against each other so that we destroy ourselves. There is a spiritual battle behind every division and the way we fight spiritual battles is with prayer."
Edmund Miller recommended that those who feel inhibited by the pandemic, "do more investigation into the possibilities of being personally active: make phone calls, join prayer chains, deliver diapers and groceries, stand a a safe distance outside of an abortion clinic and simply hold a sign with a phone number."
Christ has no body but yours, No hands, no feet on earth but yours, Yours are the eyes with which he looks compassion on this world, Yours are the feet with which he walks to do good, Yours are the hands, with which he blesses all the world. Yours are the hands, yours are the feet, Yours are the eyes, you are his body. Christ has no body now but yours, No hands, no feet on earth but yours, Yours are the eyes with which he looks compassion on this world. Christ has no body now on earth but yours.

Saint Teresa of Avila
Opposing the Liberalization of Abortion Restrictions
As Edmund Miller stated, "The greatest political concern facing Michigan and the country is the increased liberalization of abortion restrictions – to the extent that there will be no more restrictions. We are looking at a time in which abortion will be freely obtainable through all nine months of pregnancy."
If one member suffers, all suffer together; if one member is honored, all rejoice together.

1 Corinthians 12:26
Where we recognize the sufferings of our neighbor, and provide any type of aid to them or relieve their suffering, we build up the body of Christ. "Brethren," [again I ask you] "what shall we do?"
According to Right to Life of Michigan, "President Biden has promised to support the repeal of the Hyde Amendment, so that federal tax dollars can directly pay for all abortions." Right to Life of Michigan has created a tool to aid you in contacting your representatives, the link can be found here. There is a pre-formatted email, as well as talking points to help you contact Michigan legislators by phone to voice your disagreement with the repeal.
The Arkansas House passed on a bill on February 1 requiring the creation of a hotline for women to call prior to undergoing an abortion. The hotline would inform women of services available to them should they choose life for their preborn babies, according to LiveAction. If Arkansas legislators can make this a reality, then this too can become available in every state across the country. Let us all follow their lead.
Celebrating Life, Not Death
In our celebratory abortion culture, where a golden globe acceptance speech hails a past abortion, when senate lawmakers applaud and cheer the passing of New York's Reproductive Health Act (a pro-abortion bill), and most recently when U.S. house speaker Nancy Pelosi says that pro-life voters give her "great grief", we must educate ourselves and others of the detrimental ramifications of abortion. A life is always ended, the pregnant woman suffers as does the father, and the whole Christian community bears the effect of the deliberate destruction of one of its members. We must work to stem the tide of the culture of death. Only then can we truly live the way God intended us to live, celebrating life, not death.
Do not invite death by the error of your life, nor bring on destruction by the works of your hands because God did not make death, and he does not delight in the death of the living.

Wisdom 1:12-13
Let us remind all women we encounter of the beautiful life-giving wonder of pregnancy and childbirth. Is there anything more beautiful than a pregnant woman? Or a child walking hand in hand with their parent? Or the cries of babies in the pews at Mass? Let us restore these images within our culture as positive, true images of beauty, rather than burdensome or limited in any way; limited to the wealthy, limited to only a certain number of children, limited to only "healthy" or "perfect" children, those without known disabilities. These pregnancy limits were not placed by our wondrous Lord, for all children are truly a blessing bestowed by our Divine Lord. Our culture has placed these stipulations on pregnancy and we need to remove these barriers to life. "Brethren, what shall we do?" We need to break down these worldly barriers. We need to change the hearts and minds of those we encounter and spread the Gospel Message of Life. In addition, we must be a voice for the voiceless and advocate for the passing of pro-life legislation. Lastly, we need to meet the needs of those less fortunate and be the hands and feet of Christ to all of our brethren in need, especially those welcoming new life in adverse circumstances.
And the King will answer them, 'Truly, I say to you, as you did it to one of the least of these my brethren, you did it to me.'

Matthew 25:40
Read more about abortion as a destroyer of life and peace here.
Kelly Dotson holds a B.A. from the University of Michigan in Communication Studies and is currently pursuing an MA in Theology at the Sacred Heart Major Seminary in Detroit, MI.  In 2019, she graduated from a four year comprehensive study of the Bible, through the Catholic Biblical School of Michigan.  She is most proud of her role as a stay at home mom.