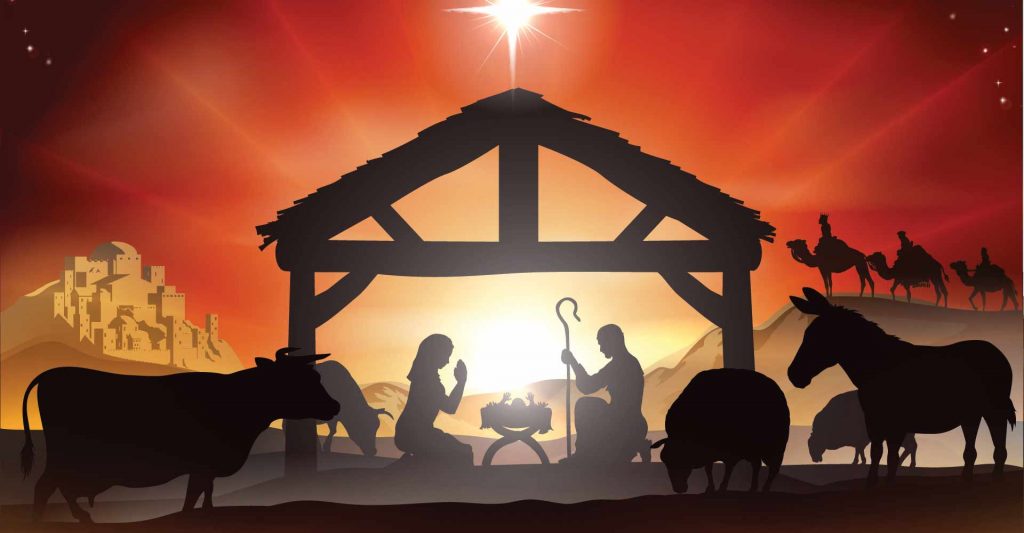 The Christmas season is always bursting with jovial gatherings with good food, great conversations, a toast of fine wine, mistletoe, music, dancing, and lots of laughter – rejuvenating the human spirit at least until the party is over.
By Barbara Case Speers
21 December 2019
Christmas morning rolls around and the excitement of opening presents brings a closeness—a unity of all who anxiously surround the Christmas tree! As the packages are torn asunder, the floor is littered by torn paper, empty boxes, and discarded gift bags. Presents are quickly placed back under the tree or taken to a new location where they will sit on a shelf, stuffed in a drawer, or stuck in the closet. Some are actually brought back to the store.
The long-anticipated countdown of days waiting for Christmas and the Christmas season is over and we go about our business, forgetting about all the wonderful presents both little and big surprises that we were given. By Easter, we won't remember who gave us what for Christmas. Come next November, the rush of Christmas excitement will send us running to the stores or our fingers will swiftly do the shopping.
Have we lost the true meaning of Christmas?
Isaiah 7:14: Therefore the Lord himself will give you a sign; the young woman, pregnant and about to bear a son, shall name him Emmanuel.
Isaiah 9:5-6: For a child is born to us, a son is given to us; upon his shoulder dominion rests. They name him Wonder-Counselor, God-Hero, Father-Forever, Prince of Peace. His dominion is vast and forever peaceful, upon David's throne, and over his kingdom, which he confirms and sustains by judgment and justice, both now and forever. The zeal of the Lord of hosts will do this!
Read: eight ways to grow closer to Christ this Christmas.
Recapturing the First Christmas, Joseph, who was the chosen husband and caregiver to the Virgin Mary, found a safe place for them to lodge knowing Mary was about to give birth.
Here's the reality of this biblical scene found in Luke 2:1-14: For us men and for our salvation … God came down from heaven. There was no room for Him in the hearts of men!
By the power of the Holy Spirit God was born of the Virgin Mary. Mary willingly delivered God's love, forgiveness, and mercy, wrapping God in swaddling clothes, then carefully laid the Newborn King in a manger, or a trough, a crib to feed animals.
The Gift of Christmas was given to us by God, our Father, who personally hand-wrapped our present!
John 3:16-18: For God so loved the world that he gave his only Son, so that everyone who believes in him might not perish but might have eternal life. For God did not send his Son into the world to condemn the world, but that the world might be saved through him. Whoever believes in him will not be condemned, but whoever does not believe has already been condemned, because he has not believed in the name of the only Son of God.
Yes, it's a free Gift, one size fits all, given with a promise of eternal life, a durable Gift that lasts forever, and is worth more than all the gold and silver in the universe!
But – there are strings attached. The Gift must be opened, worn, and used. It can't be left in a box or collecting dust on a shelf.
Unfortunately, Catholics aren't going to Mass as often as they should. Did we miss this package under our Christmas Tree?
Perhaps we opened the Gift, forgot who gave it to us, and there it sits waiting to be opened again. Could it be, we discarded this Gift because we didn't like the fabric or the color? Maybe in our infinite wisdom, we thought we didn't need this Gift or decided we were too important to even consider this menial Gift? If you have shoved your Gift behind closed doors, there is still time to open the box!
Catholics can celebrate Christmas every day by going to Mass. There on the Altar, God's Gift, the Eucharist is waiting, CCC 1324: "The Eucharist is "the source and summit of the Christian life." This is the Gift that keeps on giving!
Bobby Speers, a writer in Hickory – Merry Christmas
Photo: By Christos Georghiou. Shutterstock.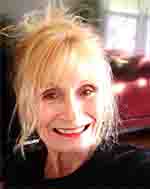 As a writer, I paint a black and white canvas using words, presenting spiritual points to ponder, even if it is just for me! My goal is to bring us closer to the Will of God in our lives, encourage an intimate relationship with Jesus, Mary, and all the saints.