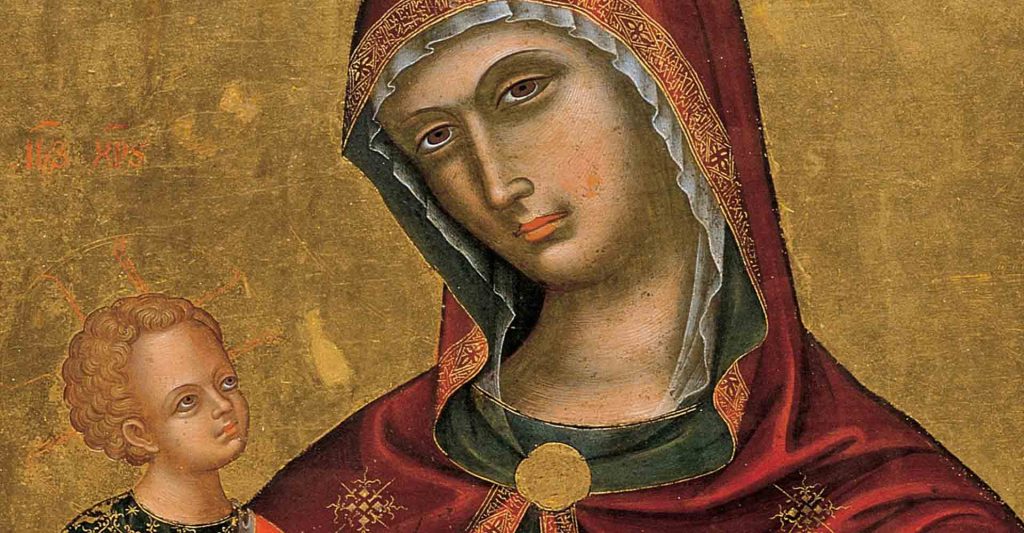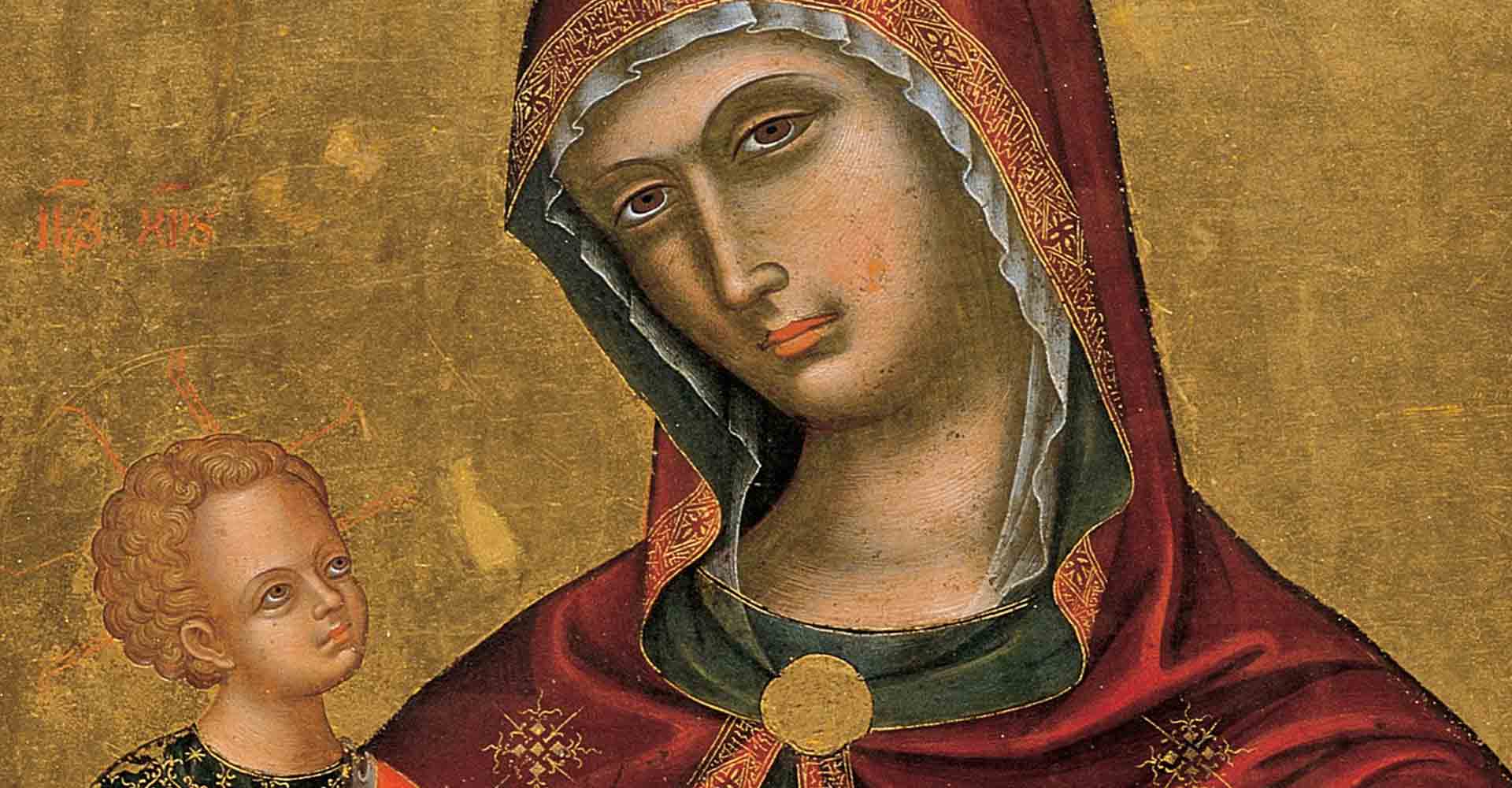 Self-deception is a real danger everyone faces. It's not only a roadblock to holiness, but may even place a person's soul in eternal peril, as Christ himself warned, "Not everyone who says to me 'Lord, Lord,' will enter the kingdom of heaven."
By Takuya Shibayama
10 September 2019
Sometimes, we trick ourselves into thinking that something bad, is something good. For example, insecurity is mistaken to be humility; pride is thought to be confidence; and lust is very often misjudged to be love. St. Gregory the Great, in The Book of Pastoral Care, advised that people need to be vigilant against the vices, which disguise themselves as virtues. He wrote, "… greed disguises itself as frugality, and wastefulness is thought to be generosity… and excessive haste is confused with the efficiency of promptness, while tardiness is taken for serious deliberation."1 St. Gregory warned that people are very skillful at deceiving themselves into thinking that they are more virtuous than they truly are.
We should take St. Gregory's warning to heart, since self-deception prevents us from seeing the aspects of our character which need to be improved. It's essential that we become aware of, and fight against, self-deception because it leads to the broad road of destruction. In Matthew 7:21-23, Jesus states:
Not everyone who says to me "Lord, Lord," will enter the kingdom of heaven, but only the one who does the will of my Father in heaven. Many will say to me on that day, "Lord, Lord, did we not prophesy in your name? Did we not drive out demons in your name? Did we not do mighty deeds in your name?" Then I will declare to them solemnly, "I never knew you. Depart from me you evildoers."
The people, which Jesus refers to as evildoers, are those who have deceived themselves into thinking that they were following the will of the Father, when in reality they were following someone else.
The Self-Deception of Relativism
In this age of self-deception, relativism is rampant. Many believe themselves to be followers of Christ, when in fact they are only following their very selves. Relativism teaches that truth is subjective, and with such a view, people begin to mold Jesus into whoever they want Him to be. The notion that there is no objective truth is opposed to the incarnate Son of God himself, who is absolute Truth, for our Lord said, "I am the way and the truth and the life" (Jn 14:6).
Although relativistic views are today often applied in an attempt to erase moral norms, relativism is also used as a personal-tool-of-corruption, twisting and distorting the meaning of sacred scripture. Too many people forcibly change (or ignore) the authentic meaning of scriptural passages to create a personalized form of Christianity, which fits their own wants and needs. To borrow a line from Fr. Patrick McMahon, "people [have] replaced the Eucharistic Lord with a Jesus of their own imagination."2 This is the worst kind of self-deception; to believe you are following Christ to heaven, when in actuality you are merely following a figment of your own mind.
Cultivating Self-Knowledge
How do we prevent self-deception from occurring? By the cultivation of self-knowledge. The Dessert Fathers often recommended the practice of silence in order to increase self-knowledge, as it helps a person to come "face to face with yourself."3 In silence we must reflect on the motivations and inspirations, which cause our behaviours. Noisy distractions are all around us especially in the 21st century. Many of us are glued to our screens whether it be Netflix, gaming, or the Internet, and we are quick to put on our headphones whenever we are alone. Leave time for silence each day, and examine your conscience with the help of God and ask yourself, "Who do I follow?" You may be surprised at what you discover.
For instance, one day as I was praying in silence, it became clear that my kindness toward others was often fake. My kindness wasn't motivated by the desire to care for those in need. On the contrary, my so-called kindness was motivated by a selfish desire to become known/popular as a kind person. I was following myself and my desires for popularity, rather than following Christ who died selflessly for the good of every human being. For me, selfishness had disguised itself as kindness and I had deceived myself into thinking that I was more kind than I truly was. Lastly, I realized that there was something broken in myself, which made it difficult to truly care for the well-being of others.
We must also rely on the advice of others who are orthodox and wise in the faith to help us grow in self-knowledge. If you don't have a spiritual director, I highly suggest you find one and meet with him/her once a month and talk to them about your life. We are very skillful at deceiving ourselves, and more often than not it will take another person to help you see the self-deception. As an added bonus, spiritual direction will also help you to identify the cause of stubborn sins in your life. I can speak from personal experience that spiritual direction will help you to understand the root of your sins, and will provide you with the practical tools to avoid the near occasions of sin.
The Awareness of Sin
One last but important thing to keep in mind is that as self-knowledge grows, we may start to become aware of sins that have always been there, but which we were unaware of before. This is a good indication that self-deception is being undone and that you are becoming more aware of yourself.
However, St. Teresa of Avila warns us of a depression caused by the greater realization of our sinfulness.4 To this she states that we must always remember that God comes to meet you where you are in the midst of your imperfections. No matter your sin, the greater is God's love for you.5 In fact, it is only when you become aware of your sinfulness that you are able to experience God's love in full. God comes to meet you where you are in your sinfulness. "I have not come to call the righteous to repentance but sinners" (Lk 5:32). In other words, if you do not recognise your sinfulness, you may not hear His call.
References:
Pope Gregory I, The Book of Pastoral Rule. Translated by George E. Demacopoulos. Yonkers, NY: St Vladimir's Seminary Press, 2007.
McMahon, Patrick T. Nine themes in Carmelite Spirituality.
Tugwell, Simon. Ways of Imperfection: An Exploration of Christian Spirituality. Springfield, IL: Templegate Pub, 1985.
Martin, Ralph. The Fulfillment of All Desire: A Guidebook for the Journey to God Based on the Wisdom of the Saints. Steubenville, OH: Emmaus Road Publishing, 2006.
Ibid