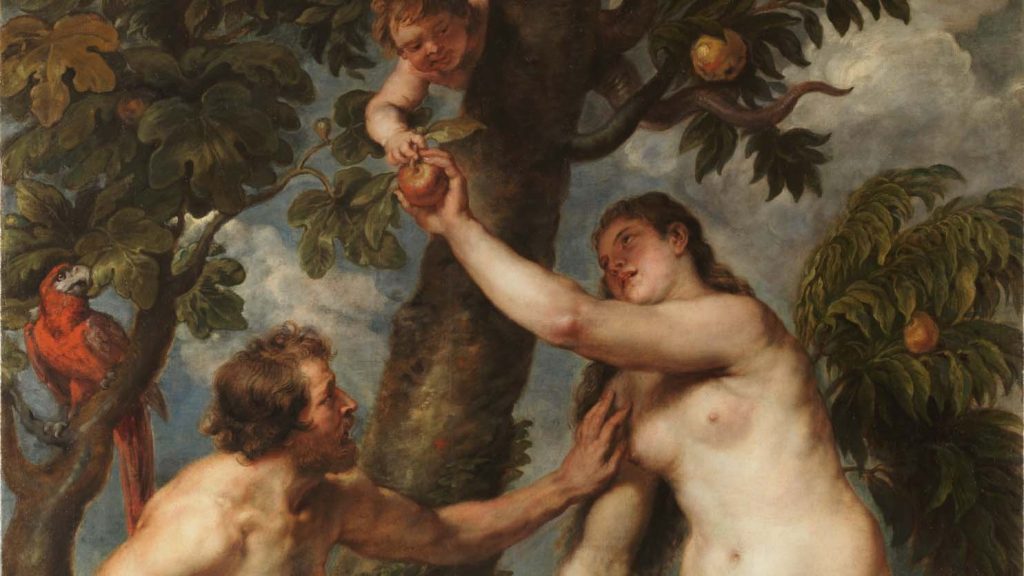 The effects of original sin are passed on to all of Adam and Eve's descendants. They are transmitted to mankind—to each of us. As head of the human race, what Adam lost he also lost for all men.
By Deacon Frederick Bartels
26 February 2023
In our first reading from today's Mass in the Book of Genesis (2:7-9; 3:1-7), the serpent in the garden, which symbolizes Satan or the devil, lies to Eve and tempts her to eat the fruit from the tree of the knowledge of good and evil. Previously, God had warned Adam and Eve to never eat from this tree, for if they did, they would die. The tree represents the limits of Adam and Eve's human freedom established by God. Eve, however, listens to the devil and acts on his temptation. She looks on the fruit as good for food, pleasing to the eyes, and desirable for obtaining wisdom (Gen 3:6).
Eve eats the fruit and gives some to Adam, who also eats. In this sinful act, our first parents violate God's command and eat the forbidden fruit. God, of course, had provided everything they needed. Adam and Eve, however, let their trust in God die in their heart by gravely sinning against him.
Original Sin
What does all of this have to do with us, here and now? Several things. First, the sin committed by Adam and Eve is what the Church calls "original sin." With this first sin, death entered human history. Adam and Eve became deprived of God's grace. They lost the glory of God. They were cast out from the garden paradise. And, by listening to the devil, they gave the devil a certain dominion over their lives.
The effects of original sin are passed on to all of Adam and Eve's descendants. They are transmitted to mankind—to each of us. As head of the human race, what Adam lost he also lost for all men. In other words, we have contracted the bad effects of his sin. This is what Paul is talking about in our second reading (Rom 5:12-19) when he says, "Through one man sin entered the world, and through sin, death, and thus death came to all men" (Rom 5:12).
As I said, we have inherited the bad effects of original sin. You might think of it as inheriting a defect—a defect which has wounded our human nature. However, we're not simply dealing with one defect but several. What are they? We can't go into all of them here. Nevertheless, let's look at some of them.
The Intellect
Due to original sin, our intellect is darkened. We therefore suffer from ignorance. It's difficult for us to know the truth. Furthermore, it's easy to fall into self-deception and believe what we want to hear, to accept as true what we desire to believe. Through the sin of pride, we often fabricate our own version of the truth so as to line up our beliefs with sinful desires. In this way, the intellect becomes disfigured.
Let's look at an example. This is just one of about a billion others. In this example we have married spouses who contracept. Because they desire sex in a morally unacceptable, disordered way, they form their intellects by accepting a false truth. They tell themselves that contraceptives are "good to use." They convince themselves that they are a modern invention which is helpful in their marriage and that the Church's moral teaching in this area is antiquated and wrong. These of course are lies. But they become convinced of these lies and refuse to listen to the truth.
The Will
Let's look at another defect caused by original sin. Due to original sin, our will is weakened. The will is a faculty of our spiritual soul. An upright will desires the good and is repelled by evil. When it is ordered correctly, it desires and chooses the true good. However, due to original sin, we suffer from disorders in the will. Recall that Eve saw the forbidden fruit as something good for food and desirable for obtaining wisdom. This was a wrong desire on her part, which was opposed to the will of God. It was a wrong way of looking at the fruit. It was a bad desire and an evil choice. Now, due to original sin, we suffer from disordered, wrong desires in our will. We often choose something we think is good for us in some way, but which in fact is sinful and harmful.
Let's look at the example of pornography to illustrate this problem. Due to a disordered will, many people view pornography because their will chooses it as something good and desirable. However, this is a sinful, wrong desire. It's a disorder. A rightly ordered will, on the other hand, is repelled by the evil of pornography and refuses to choose it as something good.
When people choose to view pornography, with full knowledge that this activity offends God, and they deliberately and freely choose to do so, they violate the sixth commandment and commit mortal sin. At that point, they have destroyed their relationship with God. For the Catholic, the remedy is to confess this grave sin in the sacrament of Penance. Catholics are required to do this to restore their relationship with God. As Tertullian noted, the sacrament of Penance is the plank of salvation after the shipwreck of sin.
The Soul's Control
At this point, we talked about how original sin darkens our intellect and creates defects in the will. What is another bad effect of original sin? Due to original sin, the soul's control over the body is shattered. This means that there is a battle going on within us between the flesh and the spirit. This is what Paul is talking about when he says in his Letter to the Galations: "For the flesh desires what is contrary to the Spirit, and the Spirit what is contrary to the flesh" (Gal 5:17). It is also what Jesus is talking about when he said during his agony in the garden: "The spirit is willing, but the flesh is weak" (Matt 26:41).
We are prone to temptation and sin because of this struggle between the flesh and the spirit. We often allow the desires of the flesh to guide us, as opposed to maintaining control over the body through the soul. This is why the Christian life is a battle. We will win this war only at great cost. It must not be taken lightly.
Dominion of the Devil
Finally, let's look at one more effect of original sin. Because Adam and Eve listened to the devil and acted on his temptation, the devil has gained a certain level of dominion in our lives. He now has the power to tempt us, as he tempted Eve in the garden. To be clear, not all temptation is from the devil. Nevertheless, temptation is the ordinary way in which the devil acts on us. Satan tempts us in order to entice us to freely choose our own disordered desires as opposed to God's will in our lives. He entices us to do things our way rather than God's way. He urges us to let trust in God die in our heart by freely choosing to sin, which makes us culpable before God for our sin. This is how he leads people to hell through temptation.
The New Adam
In our gospel (Matt 4:1-11), Christ resisted the temptations of the devil. And St. Paul reminds us that Christ is the solution to the situation of fallen man. It is Jesus Christ, as the New Adam and Savior, who restores us and whose grace gives us the power to resist the devil's temptation and live a life of virtue and holiness. Today, Paul tells us, "For if by the transgression of the one," that is Adam's transgression, "the many died, how much more did the grace of God and the gracious gift of the one man Jesus Christ overflow to the many" (Rom 5:15).
The bottom line is we must heal our disordered will and bring light into our darkened intellects through the grace of Christ. We must put an end to our vices and sinful habits. We must change vice to virtue. Christ is the key to doing these things, along with our own persistent and diligent efforts. As I said earlier, the Christian life is a battle whose victory is won only at great cost.
Christ freely offered himself on the Roman cross to defeat sin, the devil, and the eternal death of the soul brought on by sin. Nevertheless, the struggle continues in this life here below. God permits this struggle with its various trails and challenges so as to allow us to prove our love for him by choosing his will over and above ours. As Christ said, "If you love me, keep my commands…. Whoever has my commands and keeps them is the one who loves me" (John 14:15, 21).
To help us build virtue, holy mother Church requires us to fast and abstain from eating flesh meat on Ash Wednesday and Good Friday, and to abstain from eating meat on all Friday's during Lent. These disciplines help to build self-mastery, control over the body, and also help us to develop virtues like temperance and fortitude, which are so necessary in the Christian battle.
Last, I want to stress again that Christ and his teaching is the answer. He calls us to a life of holiness and perfection. And he provides us with his grace to achieve these outcomes. Therefore, it is essential to learn the belief of the Church and fully live it. Interiorize it. Receive the sacraments frequently, especially the sacrament of Penance and the Eucharist. Live the Catholic life of worship and virtue in its fullness. Always and everywhere. It's matter of life and death.
Photo Attribution: Peter Paul Rubens, Public domain, via Wikimedia Commons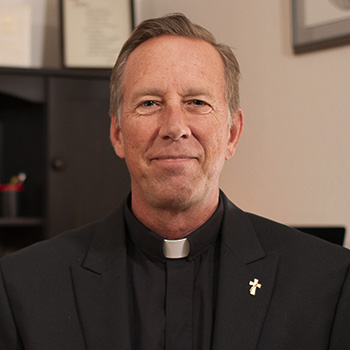 Deacon Frederick Bartels is a member of the Catholic clergy who serves the Church in the diocese of Pueblo. He holds an MA in Theology and Educational Ministry and is a Catholic educator, public speaker, and evangelist who strives to infuse culture with the saving principles of the gospel. For more, visit YouTube, iTunes and Google Play.