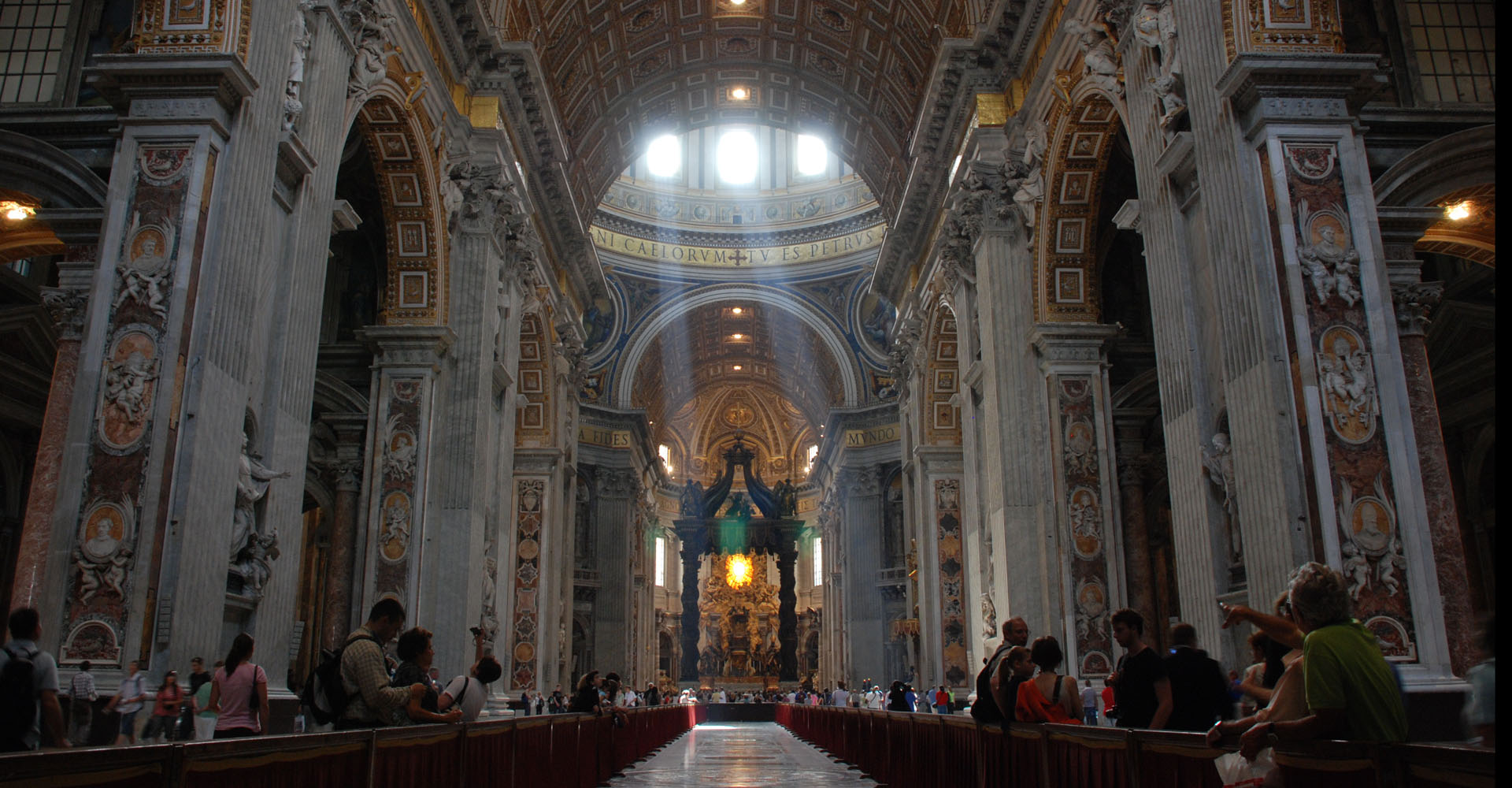 Scripture itself indicates that Christ instituted a visible and authoritative Church.
By Deacon Frederick Bartels
16 August 2017
Sola scriptura, or Bible alone as the sole guiding principle of faith, was one of the foundational pillars of the 16th-century Protestant movement. All the first Protestants, such as Martin Luther, Melanchthon, Zwingli, Calvin, and others, held to it with varying degrees of strictness. At that time, it was an important doctrine for Protestants in that it provided an intellectual basis of justification for jettisoning the authority of the Catholic Church. Of course, separation from the Church was not the only reason for the ready adoption of this doctrine foreign to the Church's thinking and that of the early Fathers, but it nevertheless was instrumental in the Protestant movement and thus became heavily emphasized.
In adhering to scripture as the sole authority governing Christians and their belief, the visible, hierarchically ordered Church that had lived and breathed over the past fifteen centuries became unnecessary. Although sola scriptura can be shown on a number of levels to be false, such as the fact that it is not found in scripture and is therefore self-defeating, one obvious problem with it is found in its incompatibility with Matthew's gospel and the literal sense of the words of Jesus Christ recorded therein:
Jesus said to his disciples: "If your brother sins against you, go and tell him his fault between you and him alone. If he listens to you, you have won over your brother. If he does not listen, take one or two others along with you, so that every fact may be established on the testimony of two or three witnesses. If he refuses to listen to them, tell the Church. If he refuses to listen even to the Church, then treat him as you would a Gentile or a tax collector. Amen, I say to you, whatever you bind on earth shall be bound in heaven, and whatever you loose on earth shall be loosed in heaven." (Mt 18:15-18)
Jesus clearly requires that particular sins be submitted to the judgment of the Church. This would entail a visible Church with a leadership structure capable of hearing testimony and giving definitive pronouncements which are binding on Christians. According to scripture, Jesus intended to institute a visible, definite and specific, hierarchically ordered Church possessing legislative power and authority in the world in order to carry on his salvific mission and transmit the gospel in its full purity to all generations (see Mt. 16:19-20, 28:19-20; Mk 16:15; Lk 10:16; 1 Tim 3:15). These same characteristics are found in the divinely instituted Catholic or universal Church of Jesus Christ in which the fullness of truth subsists:
This is the one Church of Christ which in the Creed is professed as one, holy, catholic and apostolic, which our Saviour, after His Resurrection, commissioned Peter to shepherd, and him and the other apostles to extend and direct with authority, which He erected for all ages as "the pillar and mainstay of the truth". This Church constituted and organized in the world as a society, subsists in the Catholic Church, which is governed by the successor of Peter and by the Bishops in communion with him, although many elements of sanctification and of truth are found outside of its visible structure. These elements, as gifts belonging to the Church of Christ, are forces impelling toward catholic unity. (Vatican II, Lumen Gentium 8 § 2).
A purely invisible-only church whose members are governed individually by subjective interpretation of scripture cannot fulfill nor comply with Jesus' divine teaching found in Matthew quoted above. Further, Jesus did not say that the sinner who refuses to listen to two or three witnesses should be referred to the Bible. On the contrary, he commands they submit to the authority of the Church; if they refuse, let them be treated as a Gentile or a tax collector—in other words, as outsiders.
If Jesus intended only to establish a vague, invisible Church which is characterized as a loose collection of believers, having no visible, governing structure, then his words narrated by the evangelist Matthew become nonsense. In the case of Matthew 18, scripture itself proves scripture alone as the sole governing authority over Christians is false.
I have no intention to here disparage in any way the scriptures as the divinely inspired word of God. The Church venerates the written word of God as it venerates the body of Christ. Scripture is the soul of theology by which we come to know who Jesus really is; it instructs men in divine doctrine; it opens the mind and heart to the Redeemer and the salvation he freely offers humankind. As St. Jerome noted, "Ignorance of scripture is ignorance of Christ." Therefore the emphasis on the Bible which is so often found among non-Catholic Christians is certainly worthy of high praise.
However, it is to the benefit of all Christians to be concerned with and to live by what is really true. Our non-Catholic and/or Protestant brethren today often continue to adhere to the Bible as the only governing authority with respect to the faith, often insisting that the Catholic Church is an unnecessary, burdensome and bureaucratic man-made institution. They see no requirement for a visible, structured and hierarchically ordered and magisterial Church. However, the Word of God says otherwise.
*****
Please help spread the gospel with a donation.
Photo Credit: By MarcusObal (Own work) [CC BY-SA 3.0 (http://creativecommons.org/licenses/by-sa/3.0) or GFDL (http://www.gnu.org/copyleft/fdl.html)], via Wikimedia Commons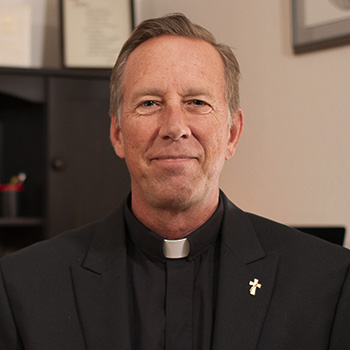 Deacon Frederick Bartels is a member of the Catholic clergy who serves the Church in the diocese of Pueblo. He holds an MA in Theology and Educational Ministry and is a Catholic educator, public speaker, and evangelist who strives to infuse culture with the saving principles of the gospel. For more, visit YouTube, iTunes and Google Play.