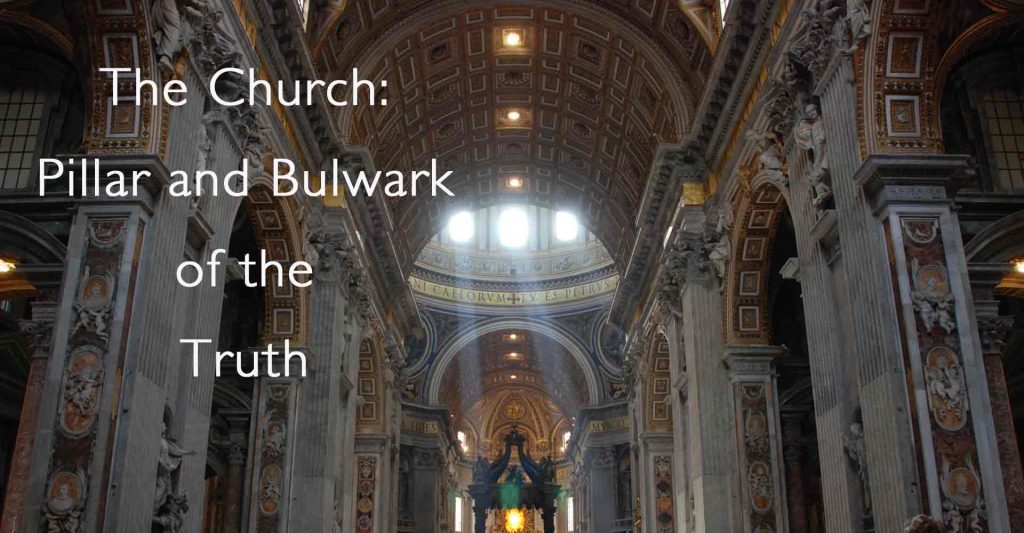 As Catholics, we profess one faith and one Lord. We are members of the one, holy, catholic and apostolic Church that has weathered the storms of the ages as it must do today. The Church is in a very serious state of reckoning right now that hasn't been seen perhaps since the Great Schism that separated the western church from the eastern, and we could well be facing another such schism.
By Theresa Nixon
3 February 2020
There was a line from a popular movie that became a famous slogan in the Seventies: "I'm as mad as hell, and I'm not going to take it anymore!" [Howard Beale's speech on live TV from the 1976 film Network.] I would say that this line pretty much sums up what most of the Catholic laity, clergy, and those in religious vocations – indeed most of the world – are feeling right now about the Catholic Church. Mad as hell.

But in the midst of all the furor, accusations, and general confusion the multiple scandals and heresies within the Church have caused, I recall the dialogue from another well-known film: "Where there is greatness – great government or power, even great feeling or compassion – error also is great." [Pontius Pilate to Judah Ben-Hur from the 1959 film Ben Hur.]
There is no doubt that the Church is in a very serious state of reckoning right now that hasn't been seen perhaps since the Great Schism that separated the western church from the eastern, and we could well be facing another such schism. But the one, holy, catholic, and apostolic church has weathered many storms since its inception over two thousand years ago by Our Lord and Savior Jesus Christ when he said to Simon:
You are Peter and on this rock I will build my Church. And the gates of the underworld can never hold out against it. I will give you the keys of the kingdom of heaven: whatever you bind on earth shall be considered bound in heaven; whatever you loose on earth shall be considered loosed in heaven.

Matthew 16:18-20
If we are to believe the words of Our Savior we must unite as a Christian people and stand up for the one, true, holy, catholic, and apostolic faith that has been handed down to us by Jesus and the Apostles. I, too, am mad as hell at what has been going on within the sacred structures of the Church, a demonic take-over of the most sordid immorality and lust for power. But at the same time, I must remind myself, as Pilate inferred to Ben-Hur, that these men within the Church, many of whom I had looked up to, are only creatures with feet of clay and compromised hearts. Yes, what so many of these men – priests, bishops, cardinals, maybe even popes – have done is beyond reprehensible and cries out for justice. But let's not abandon our faith. This divine faith can never be damaged or sullied by the cesspools of filth that have infiltrated the church.
"And the gates of the underworld can never hold out against it."
The words of Our Savior have strengthened me to keep hanging onto my faith despite these heartbreaking days of learning of yet more atrocities committed against the youth entrusted to the care of the Church and its officials, the disastrous Amazon Synod, the recently released synodal plans of the German church, and of ever-growing allegations of increasing worldliness of a lax hierarchy. As a result, it's easy to judge the Church as a ruined institution; a once holy, powerful, and honorable force that is now rapidly being reduced to a caricature of its former glory by unscrupulous individuals.
Read: living and dying Catholic. I have kept the faith.
I remember those days of glory of a faith that transcended the confines of this world. As a little girl, my mother would often take me for visits before the Blessed Sacrament (in those days openly displayed on the altar) and I would be transported by the hushed sanctity of the church lit only by the red and blue guttering candles on tiered stands, the faint scent of incense lingering in the air. This was holy space. Here, I was assured of my faith – not because of monolithic cathedrals, palatial mansions, high-sounding titles, and red hats, but because of one Man, an itinerant Jew who took our sins upon Himself and laid down His life on a Roman cross so that we could live. That faith existed then, and it exists now, and always will until He comes again.
Satan has been waging a war against Christ's Church since it began, and the gates of hell have not yet prevailed. Hell will not prevail now. But as with all wars, there is a time for reconstruction after battle. We as His people must reconnoiter and salvage the good from the bad and work to change those elements that led to the bad. We are the Church. We are its people. We are the Body of Christ on earth. Let's proudly take up our banners and our weapons – the Sacred Mass, the Holy Eucharist, the Rosary, the Novenas – and fight and pray for our faith, for forgiveness, and for a humble, contrite Church, its healing and renewal in the triumph of the Holy Spirit.
Come Holy Spirit, fill the hearts of Your faithful and enkindle in them the fire of Your love. Send forth Your Spirit and they shall be created. And You shall renew the face of the earth.
Photo Credit: Marcus Obal, wikimedia commons. Photo modified.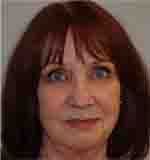 My name is Theresa Nixon. I was born and raised in San Diego, California, into a large, Catholic family and now reside in the DC area. I began a writing career in the 1980s as a music reviewer for Music Connection magazine and spent over ten years working in the entertainment industry before realizing that my life was disconnected. I realized I needed to return to my Catholic roots and the faith of my childhood. I have a Master's in Management from The Catholic University of America, and hope to complete my book this year on my memoirs as a child growing up Catholic in a large, working class family.