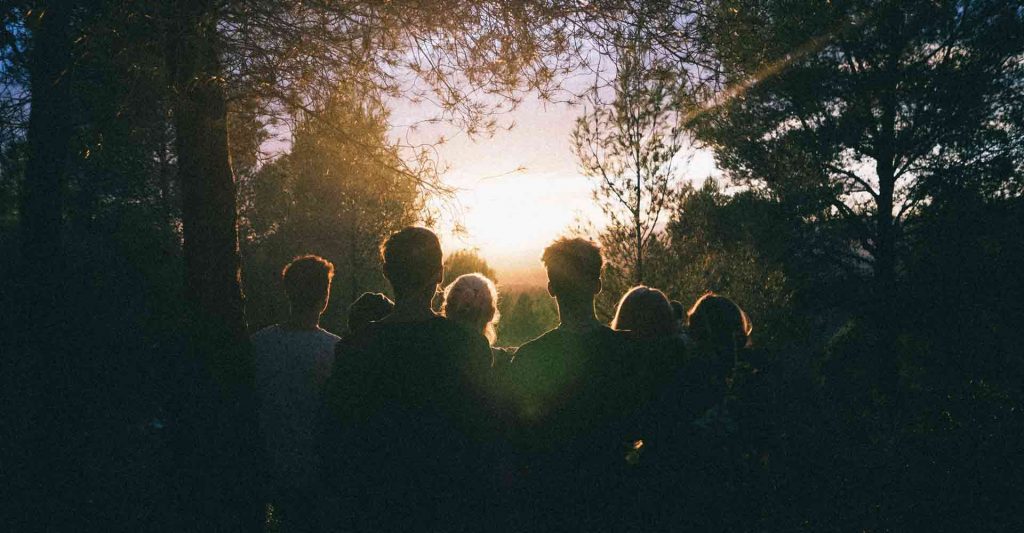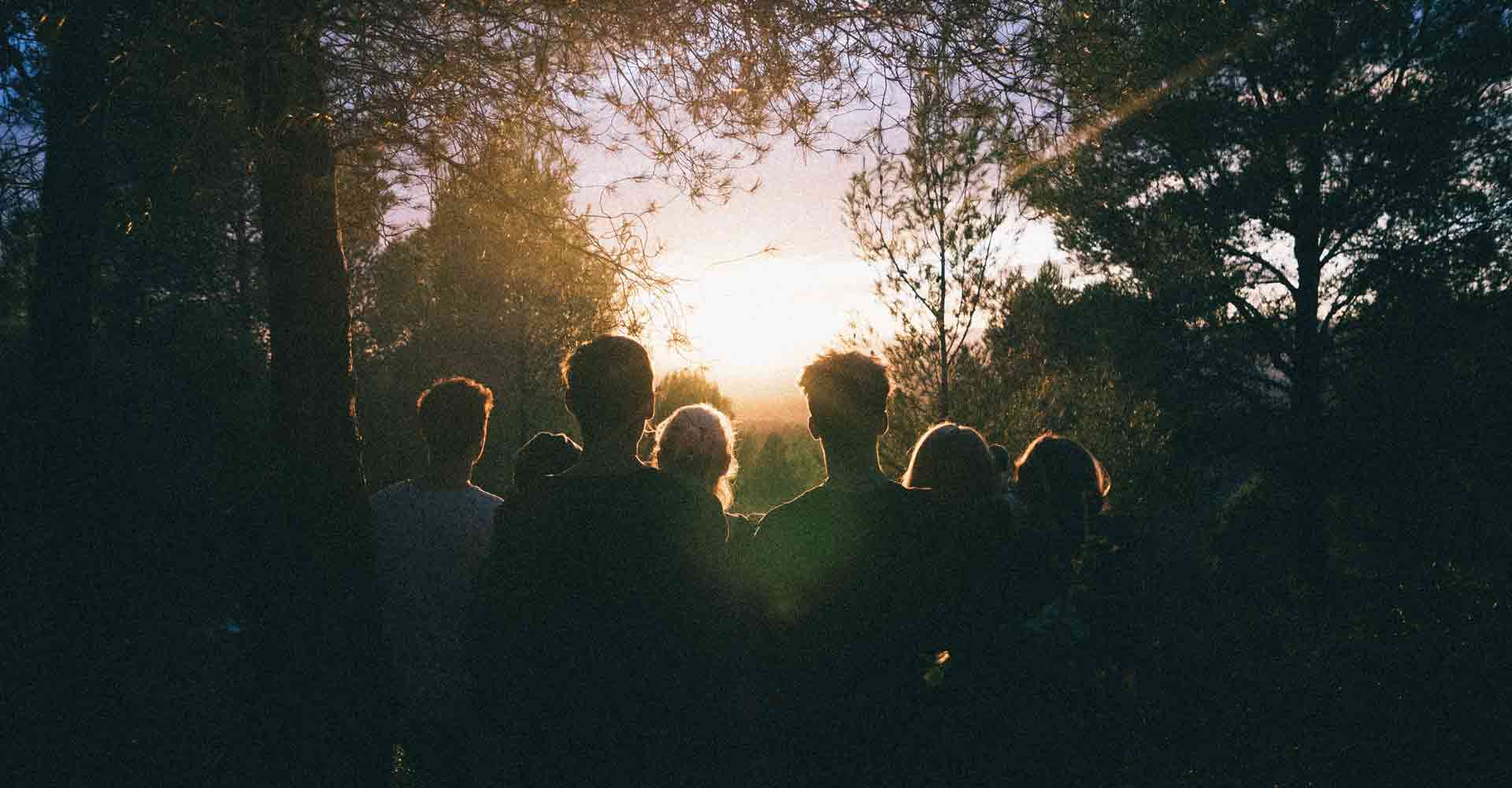 Forgiveness is a gift of the Holy Spirit that each of us receive in Baptism, but also through God's grace each time we go to confession and are truly repentant of our sins. God has given us a great gift, and is such a loving Father that He continually calls us back home, back on the right path.
By Kaitlyn Boyd
16 January 2019
Have you ever had a point in your life where you were made to start over? It could be you moved to a new place, meeting new people and making a new life for yourself. Perhaps you started a new job, learning your place in the field. When we start over, there's a chance to leave a different impression of yourself, your personality, qualities, physical appearance, and status.
We all have some form of opportunity to start over, especially in our faith. Starting at baptism, we are free from Original Sin, and filled with God's love and grace. Baptism brings about a new life for us through regeneration in the Spirit: the reception of the indwelling Spirit of God and the cleansing away of original and personal sin. The great thing about faith is that no matter how far you fall, how much you may stray, there's always a chance to come back and start over for those of contrite heart. It's like a reset. These new opportunities to begin again are made available through confession, the power of prayer, and the great gift of Christ himself in the Eucharist.
Forgiveness is not a result of our efforts, but is a gift. It is a gift of the Holy Spirit who showers us with mercy and grace that pours forth unceasingly from the open heart of Christ crucified and risen.

Pope Francis
Forgiveness is a gift of the Holy Spirit that each of us receive in Baptism, but also through God's grace each time we go to confession and are truly repentant of our sins. God has given us a great gift, and is such a loving Father that He continually calls us back home, back on the right path. God created us to have purpose, to live, love and seek Him (exitus-reditus, our origin, along with the entire created order, is God and we are called to return, sanctified and redeemed, to God in blessed and everlasting communion with him). God's gift of grace is for everyone. However, since God's gift of grace is meant for each and every person, and we are to replicate His love and the person of Christ in our lives, we too need to practice being forgiving people.
Think about the times you've held onto a grudge. Are you still holding on? Usually when there's a grudge, there's a great amount of anger as well, hanging over us, bringing us down, wasting so much energy. There may be a reason for holding onto the grudge, perhaps you've been hurt repeatedly, or something that happened struck you hard. However, do we not feel so much better when we let things go?
Think about when you're grabbing bags and bags of groceries. You're all by yourself and attempt to carry them from the store onto the city bus, down the sidewalk, up the elevator, into the apartment and finally set them on the table, one by one relieving the pressure on your shoulders and arms. As you lighten the load and catch your breath, you start to consider an alternative way that you could do this trip. Going in a cab may let you occasionally put the bags down for a while and get you closer to your destination, yet you still have to carry it all by yourself. You could go on several trips to the store, getting a few things at a time, yet you use so much time and energy on many trips to the store. The best option would be to get your friend, who has a car, to help you get the groceries, drive with you to and from the store, and help you carry them up to your home.
Just like in this situation, when you're confronted with a difficult time where you may seek forgiveness, or someone seeks it of you, there are scenarios to consider for how we ask for or give forgiveness, and let tings go. You can try to do it all by yourself, a long, tiring journey that can leave trails of hurt and take so much more time than necessary. You can ask for some guidance from friends or family about the situation, which can help you see the light and help you to move on, to forgive and forget. However, when doing it this way, a lot of the time, we end up venting, with both you and the family member being upset at the individual you need to forgive, not really aiding the situation. It can lighten the load slightly, help you move towards forgiveness faster, yet it's not the best way.
Lastly, there's the method that makes the most sense, to talk to God, and ask Him to lighten your load, to walk with you on this path towards forgiveness, so to be loving and bring healing. God can always help us on this journey towards forgiveness, since each and every one of us are sinners, and He is ready to help each and every one of us back on the path of love, of healing, to seek Him.
In the Gospel of Mark we read: 'And when he returned to Caper'na-um after some days, it was reported that he was at home. And many were gathered together, so that there was no longer room for them, not even about the door; and he was preaching the word to them. And they came, bringing to him a paralytic carried by four men. And when they could not get near him because of the crowd, they removed the roof above him; and when they had made an opening, they let down the pallet on which the paralytic lay. And when Jesus saw their faith, he said to the paralytic, "My son, your sins are forgiven." Now some of the scribes were sitting there, questioning in their hearts, "Why does this man speak thus? It is blasphemy! Who can forgive sins but God alone?" And immediately Jesus, perceiving in his spirit that they thus questioned within themselves, said to them, "Why do you question thus in your hearts? Which is easier, to say to the paralytic, `Your sins are forgiven,' or to say, `Rise, take up your pallet and walk'? But that you may know that the Son of man has authority on earth to forgive sins" — he said to the paralytic — "I say to you, rise, take up your pallet and go home." And he rose, and immediately took up the pallet and went out before them all; so that they were all amazed and glorified God, saying, "We never saw anything like this!"' (Mark 2:1-12)
This passage talks about the importance of being forgiving. The people protest and ask Jesus where he gets this power to forgive sins. They call him blasphemous, saying that only God can forgive sins. Jesus is showing us here that we all have the power to show forgiveness. We all have the ability to love and be loved in turn. Jesus not only shows us what it means to be forgiving, but what it means to live changed lives, to go out, to start anew, to be fishers of men. When he calls the disciples, they immediately get up and follow him, leaving their previous lives behind. We too have this opportunity, each and every time we sin, to be forgiven. That doesn't mean we go out and live a life of sin purposefully, but through God's grace, we are given the chance to live the best life we can, one of love, and start over.
Each of us need to pray and ask God to help you renew our lives through His grace, to seek forgiveness and to be forgiving of those who have hurt us. Take some time to reflect on this quote of St. Faustina:
He who knows how to forgive prepares for himself many graces from God. As often as I look upon the cross, so often will I forgive with all my heart.

St. Faustina
Today we pray:
Heavenly Father,
Thank You for giving me new life through Jesus, Your Son. Help me to repent and continually go to confession, to be free from my sins and truly open to living a life of love in Your grace. Help me in turn to be forgiving of my neighbours, and show the same love that You have graciously shown me time and time again.
I pray in Your most holy name, Amen.
*****
Sharing is Caring!
Photo by Daan Stevens on Unsplash.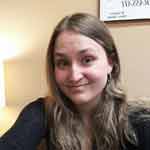 Kaitlyn Boyd is a graduate student in Catholic Studies for Teachers from King's University in London Ontario. She is currently in her first year of Teacher's College this, with hopes of completing a Masters in Theology in the future. Kaitlyn loves participating in her faith, and also shares her love of God continuously at her home parishes of Tillsonburg and Langton, through helping to lead in worship and retreats in order to grow in her own faith, while also inspiring others to do the same. She runs her own website called "The Crazy Catholic," sharing daily articles and devotions in relation to the daily readings and her experiences in the faith. Kaitlyn is newly married, from this past July, starting a new life journey. She hopes to teach religious studies and English for high school students in the near future.