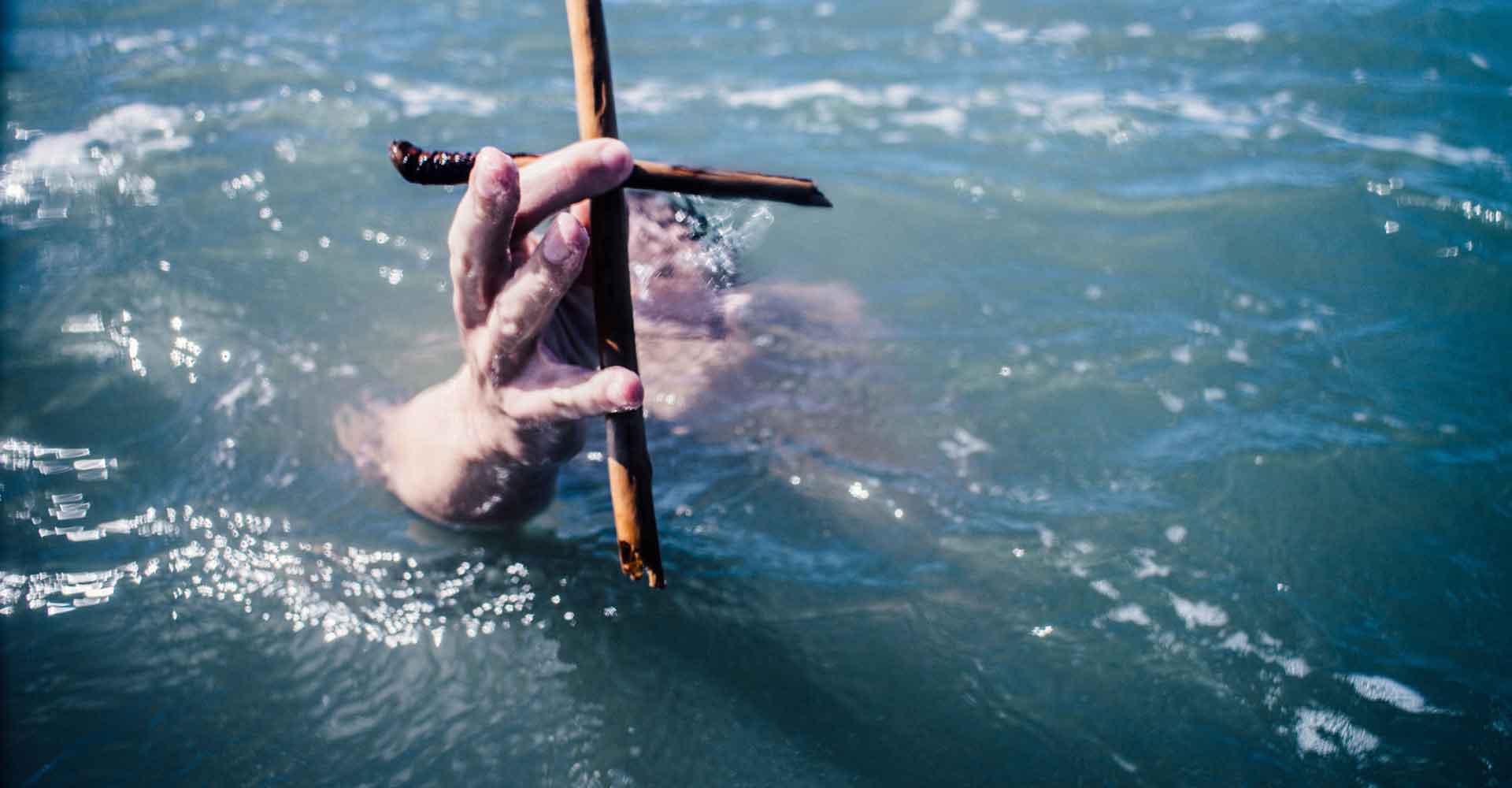 The Power of the Resurrection in Our Lives: Christ is Risen, Indeed He is Risen
By F. K. Bartels
5 April 2013
Catholics do not believe in the Resurrection merely because we have been told it is so; we believe in it because the living community of the Church has witnessed it. We are a people who have witnessed the Resurrection of Jesus Christ because from an empty tomb the Crucified One appeared to us as the Risen Lord. The Resurrection is, then, a historical event in the life of the People of God.
During his general morning audience on 3 April, our Holy Father Pope Francis gave a brief catechesis for the Year of Faith in which he emphasized how the Resurrection should influence our thoughts and actions positively, infuse us with an unsurpassable hope, and thus enable us to live a new life of joy that manifests resolute courage.
"It is precisely the Resurrection that offers us the greatest hope," said Pope Francis, "because it opens our lives and the life of the world to God's eternal future, to complete happiness, to the certainty that evil, sin, and death can be conquered. This leads us to live our everyday lives more confidently, to facing each day courageously and with commitment. Christ's Resurrection shines new light on our everyday realities. Christ's Resurrection is our strength!"
In this highly secularized age, the fact that humankind is a people who are destined to be resurrected, as was Christ, is often overlooked, forgotten, ignored, even rejected. This tragedy has led to all manner of error, loss of hope and despair, including a disordered sense of what life is and what life is about. If we fail to understand God's intent for our future, which is complete human fulfillment and the perfect happiness of everlasting life as a resurrected people, then we cannot possibly hope to understand what it means to live in the here and now. A person who has blinded himself to God's plan is a person whose life will remain stunted, unfulfilled, impaired.
Also, much of the doubt and unbelief about the Resurrection and our future as a resurrected people is due to ignorance and lack of catechesis. Catholics who attend the divine liturgy each Sunday and on other Holy Days of obligation regularly hear the truth of the Resurrection and the promise it entails during the Liturgy of the Word (that part of Mass in which the scriptures and the gospel are proclaimed). Therefore the approaching resurrection of the People of God is something with which they are familiar. However, the majority of Christians in America are not Catholic, and therefore do not attend the divine liturgy. Further, the number of Catholics in America who attend Mass each Sunday has dwindled to an appallingly low percentage (about 30%). Even greater is the number of Catholics and other Christians who fail to study the doctrines of the Christian religion, which is a problem throughout contemporary Christendom. If we desire to live in eternal communion with God, we ought desire to attend the divine liturgy in which "the work of our redemption is accomplished" (Sacrosanctum Concilium 2), live in full communion with the Church of Jesus Christ, and learn all we can about the doctrines of the true Christian religion as it is transmitted by the Church, including, of course, the Resurrection and what it means for our future.
Another element we should not overlook, one which is often incorrectly perceived as an obstacle, is that the Resurrection is a fantastic event. The historicity of the gospels, the fact that the risen Christ appeared to "more than five hundred brethren at one time" (1 Cor 15:6), the emphasis on the Resurrection in many places in the New Testament, and the constant teaching of the Church attesting to the reality of the Resurrection, is not enough for many people. That we will one day rise from the dead is simply too much for some to accept. However, people of faith know all things are possible for God (Mt 19:26). God keeps his promises.
There is also the problem of the emptiness and disappointments of this life being projected into the next. Since this life can be, at times, so harsh, difficult and painful, some ask, "Who would want to live forever?" Further, there are other questions, such as, "What does it mean to live forever? Am I to go on in some sense as I am now? And how can I endure an everlasting 'now'? Will I experience boredom, or will I feel sadness over those who chose the wide road of destruction (Mt 7:13)?" These and other problems that some people encounter in thinking about everlasting life and the resurrection of the dead are often a product of a failure to live a life of prayer and holiness, to love God above all things, and to take seriously the requirement to learn the tenets of the faith that the Church transmits to the nations. Consequently, their belief in the coming resurrection is plagued with misunderstanding, fear, doubt, uncertainty.
It must be remembered that God is love (1 Jn 4:16), and he intends nothing but our greatest good. It is not enough for God to make us only partially happy; it is not in God's nature to leave us unfulfilled; it is contrary to God's complete goodness to bestow upon us only something temporarily nice but nevertheless fleeting. Think about what Christ endured for our sake: that alone should be totally convincing of the love of God. The resurrection of the People of God is a promise filled with everlasting joy, completeness, perfect happiness, and unending life. It is not simply a hope, it is the hope; for, as St. Paul reminds us, if Christ has not been raised, our faith is futile, we are still in our sins, and those who have fallen asleep in Christ have perished (1 Cor 15:14-18).
There is great cause for belief in the Resurrection. One of the most wonderful tenets of Catholicism and the true Christian religion the Church transmits is that the Resurrection is a historical event. We do not believe Christ is resurrected only because we are told he is, nor only because we read of his rising from the dead in Sacred Scripture; we believe the Lord has risen because we are witnesses as a people to this profound, singularly unique and life-changing event, and because Christ—who is God-made-man—revealed himself to us as the Risen Lord. The living community of the Church witnessed the resurrection of Jesus Christ at a particular period in our history. While it is true that, as far as we know, no one saw Christ shed his wrappings and step from the tomb in which he was buried, we are nevertheless a people who have truly seen the Resurrection since we are witnesses to the resurrected Lord. The Resurrection is, then, a historical fact.
Even so, no one can access the joy of the Resurrection without exercising the theological virtue of faith. While God grants us this precious virtue as a free gift, it is up to us to cherish, protect and nourish it, to grow it and live it. All the gifts that God gives pass through the human heart; if that heart should intentionally close itself off, it will not be warmed by these gifts of love, it will not beat with the rhythm of God's supernatural life and indescribable love. Open your heart in faith to Christ and his promises. You are destined, if you do so, to share Christ's own life: you are to be resurrected as he is resurrected; you are to live a life of unending love as does he; you are to live forever in eternal communion with God the Father. What beauty lies before you!
Pope Francis reminds us that the hope of the resurrection and the joy it brings is uncontainable. To be Christian is to live for the resurrection and let that promise radiate outward in our lives, infusing those around us with the same hope that fills our hearts. Through the Resurrection and Christ's gift of his Spirit, we are empowered, re-created and made into a new people. We have been given a new life! The Lord is risen; indeed, he is risen!
"We should feel the joy of being Christians!" said Pope Francis. "We believe in the Risen One who has conquered evil and death! We must have the courage to 'go out' to bring this joy and this light to all the areas of our lives. Christ's Resurrection is our greatest certainty. It is our most precious treasure! How can we not share this treasure, this certainty, with others? It is not just for us: it is to be proclaimed; to be given to others; to be shared with others. This is precisely our witness."
Christ's peace.
*****
Please help us engage in the New Evangelization.
Photo Credit: Tim Marshall.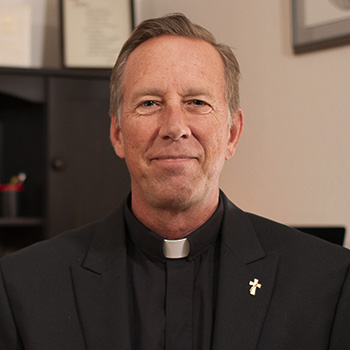 Deacon Frederick Bartels is a member of the Catholic clergy who serves the Church in the diocese of Pueblo. He holds an MA in Theology and Educational Ministry and is a Catholic educator, public speaker, and evangelist who strives to infuse culture with the saving principles of the gospel. For more, visit YouTube, iTunes and Google Play.