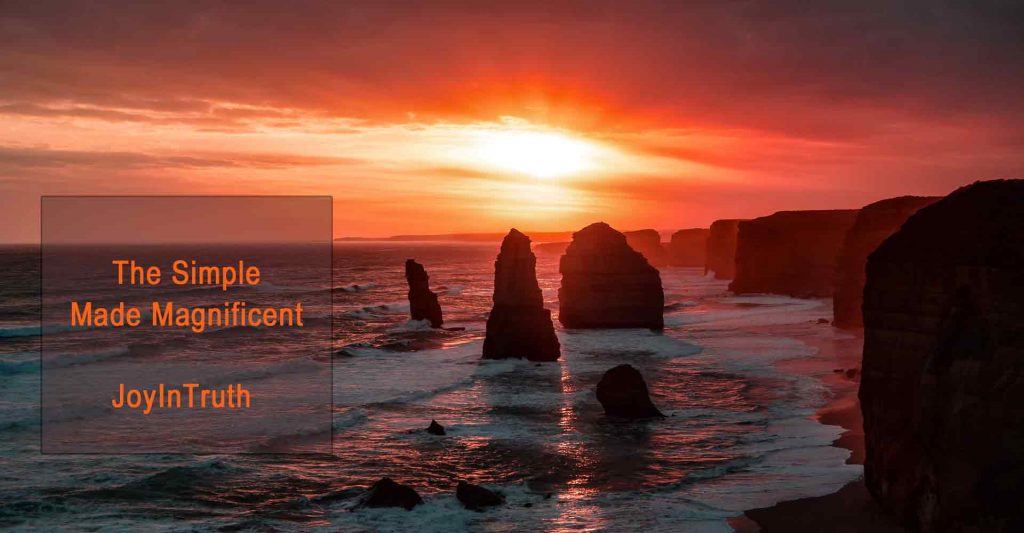 As I prayed the Rosary while a beautiful sunrise unfolded overhead, I realized that prayer was not so much about accomplishing something as it was about entering into a relationship, a communion, a loving conversation with the divine Other who is Love.
The sunrise this morning was one of THOSE sunrises. I hardly know how to describe the waving architecture of the clouds. Warm looks of gold, orange, yellow, and pink all punctuated by shadows of deep periwinkle blue on a vibrant sky blue canvas. The warmth of the colors grew out the fiery orb that was hidden low on the horizon. My smile seemed to grow at the same rate of the light in the sky
As I continued on my walk I waited patiently and longingly for the pink light to kiss the clouds above my head. The rays of colors began to fan out and sunbeams reached high and long in the sky. I was filled with awe and wonder as I breathed in the beauty. My heart was reaching to touch the pink sunbeams in the sky like the hemorrhaging woman reaches to touch the cloak of Christ.
The pink beams finally cast their light onto the clouds above me.
I drank in the sunrise while I was praying through the sorrowful mysteries of the rosary. I had started my rosary walk with the mindset of "let's get this done," but paused to adjust the posture of my heart knowing that God had invited me to love him and be loved by him in return in this moment. This was not to be a checklist kind of prayer.
I was reflecting on simply receiving the love of God instead of struggling in vain to earn it. How real God's love was to me this morning! He has not left us orphans, he stretches out his loving arms each day covering us all like colors in the sky.
Can you see him in the simple made magnificent?
*****
Sharing is caring!
Photo by Graham Holtshausen on Unsplash.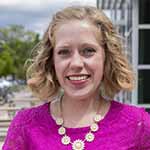 Lauren is a young Catholic professional working in the marketing industry. She loves working with high schoolers and leads a high school youth group. She is also passionate about leading a young women's bible study, is on the leadership team for West Denver 2:42 a young adult ministry and sings at her church. Lauren is a modest fashion enthusiast, pancake connoisseur, promoter of faith and fitness, and lover of all things family oriented.