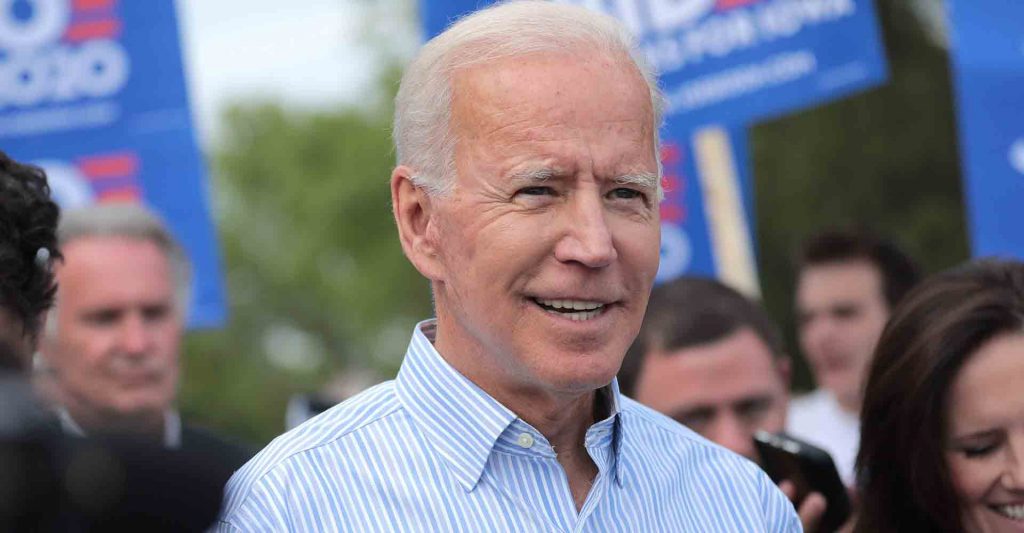 The viciousness and dishonesty we are witnessing from the Left is predictable. Why? Because it's the product of the corrupted characters of those in America who have aligned themselves with the culture of death.
By Deacon Frederick Bartels
16 November 2020
Leftists, Marxists, and the MSM continue to roll their eyes over allegations of voter fraud, as if the whole idea is utterly ridiculous. When watching CNN, for example, voter fraud is presented as WAY out there, like unicorns and elves and talking toads, while Biden is presented as the "President Elect" as if it's as sure as a sun rise in the morning. Really? Is anyone still fooled by this? Voter fraud is no longer even an allegation. The eyewitness reports, testimonies, and affidavits are piling up. No serious-minded individual doubts it.
The Daily Signal, citing a report produced by the Public Interest Legal Foundation called "Critical Condition," states that "The foundation discovered more than 140,000 instances of potential election fraud in the 2016 and 2018 elections, ranging from individuals illegally voting in multiple states to someone voting in the name of a deceased person." And that's only the tip of the iceberg. It's much, much worse in 2020.
Given the present state of things, the rather shrill claims that Biden is the new President Elect are nothing but obviously transparent attempts at wide-spread deceit. It's shameful. The press, Biden, and other Democrats don't get to decide who's won the election. Period. Biden remains Joe Biden, a career anti-life and anti-marriage Marxist politician running for president in 2020.
When we consider the depth and breadth of their lies and obviously malicious intent, one of the first questions we need to ask is, what do leftists, Marxists, the MSM, and big tech oligarchs all have in common? The answer is "the culture of death." In other words, as Archbishop Vigano puts it, they're children of darkness who are intent on completing the devil's work.
I know, there are lots of people in America who will say, "Oh, there he goes again, blaming everything on abortion." But the only reason they say that is because they're ignorant of the basic facts of human nature, moral evil, sin, and vice.
The Choices We Make
The choices we make do more than effect people around us and our relationship with God, they affect ourselves interiorly. They transform who we are at our core. Through our free choices, we shape our character and, as the Compendium of the Social Doctrine of the Church puts it, we "father" our own "being." What does this mean?
In the first place, it means people who love goodness and live the life of virtue transform their being and shape their character in a positive, good, and ennobled way. They build self-mastery in such a way that the virtues become natural. They can be relied upon to make truly good, virtuous decisions and behave in virtuous ways. Their character becomes virtuous—they're said to be a virtuous person. Prudence, justice, fortitude, temperance—all the human virtues become integrated into the fabric of who they are. They are upright in word and deed. And reliably so. They father their being in goodness.
On the other hand, those who make bad choices repeatedly and align themselves with moral evils corrupt their character—they shape it in a negative way, distorting it at its core. Instead of taking the path of light, they walk the road of darkness.
Vice and Viciousness
People who deliberately adhere to moral evils like legalized abortion corrupt their character at the deepest levels. Lacking the virtues, they become vicious people, filled with sin and vice. Although they appear to the unwise to be people of "good will"—which is an opinion based on cleverly crafted yet transparent lies and appeals to emotion—they plan wickedness on their bed at night while they set their hearts against what is good (Psalm 36:4). The vicious can be relied upon to choose against the true good. They are untrustworthy—predictably so.
That's why we're witnessing an astonishing—perhaps unprecedented—level of shameless lies and deceit on the part of the Left, the MSM, big tech oligarchs, and anarchy groups promoting rioting in the streets, the murder of police officers, and extensive voter fraud. The bottom line is, we're witnessing a vicious movement in America. And it's marching confidently forward right before our eyes. It's satanic. It's fueled by darkness and hate for the truth, which means its ultimately based on hate of God, who is absolute and perfect goodness and truth.
Let's be clear: politicians who campaign on support for abortion and other intrinsic evils set themselves at odds with the God of life (Mark 12:27).
This, of course, doesn't mean everyone doing these things is evil incarnate. But it does mean that lack of virtue and the subsequent vice that fills the void has serious consequences, not only for society but for the individual who becomes trapped in the spiritual death of mortal sin, as our Lord Jesus said, "Truly, truly, I say to you, every one who commits sin is a slave to sin" (John 8:34). Politicians like Joe Biden and Kamala Harris, who publicly support legalized abortion, place their souls in peril. Further, those who knowingly support them and share their permissive stance on intrinsic evils do so as well.
For that reason, Catholics and other Christians must pray for the repentance of everyone connected to the culture of death. Additionally, we must pray for God's justice to reign and that the true victor, selected by the good Americans in this nation by their vote, wins this election. Let's pray for President Donald Trump. He's going to need a lot of grace to withstand the attacks to come.
Read about the virtue of justice and voting.
We should not be surprised by the level of malevolence we're witnessing today. Because President Trump is pro-life, he is Satan's enemy. All the forces of darkness are maligned against him. This is a battle between the culture of death and the culture of life. It's spiritual warfare. It's as simple as that. It's brutal and its bloody. People who fail to see it that way, will remain forever ignorant of the reality of the situation.
Vice filled politicians and those who do their bidding have deliberately corrupted their characters. They can be relied upon to act viciously. Dishonesty, lies, deceit, and wickedness—in deed and word—have become their way of life.
That's why viciousness and dishonesty from the Left is predictable.
May the grace of Christ enlighten their minds and hearts before it's too late.
Main image attribution: Gage Skidmore from Peoria, AZ, United States of America, CC BY-SA 2.0 https://creativecommons.org/licenses/by-sa/2.0, via Wikimedia Commons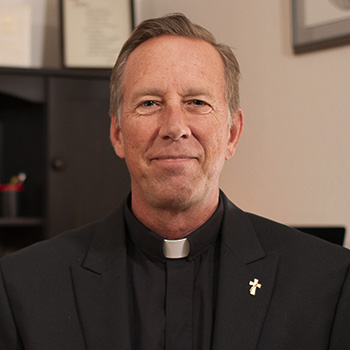 Deacon Frederick Bartels is a member of the Catholic clergy who serves the Church in the diocese of Pueblo. He holds an MA in Theology and Educational Ministry and is a Catholic educator, public speaker, and evangelist who strives to infuse culture with the saving principles of the gospel. For more, visit YouTube, iTunes and Google Play.