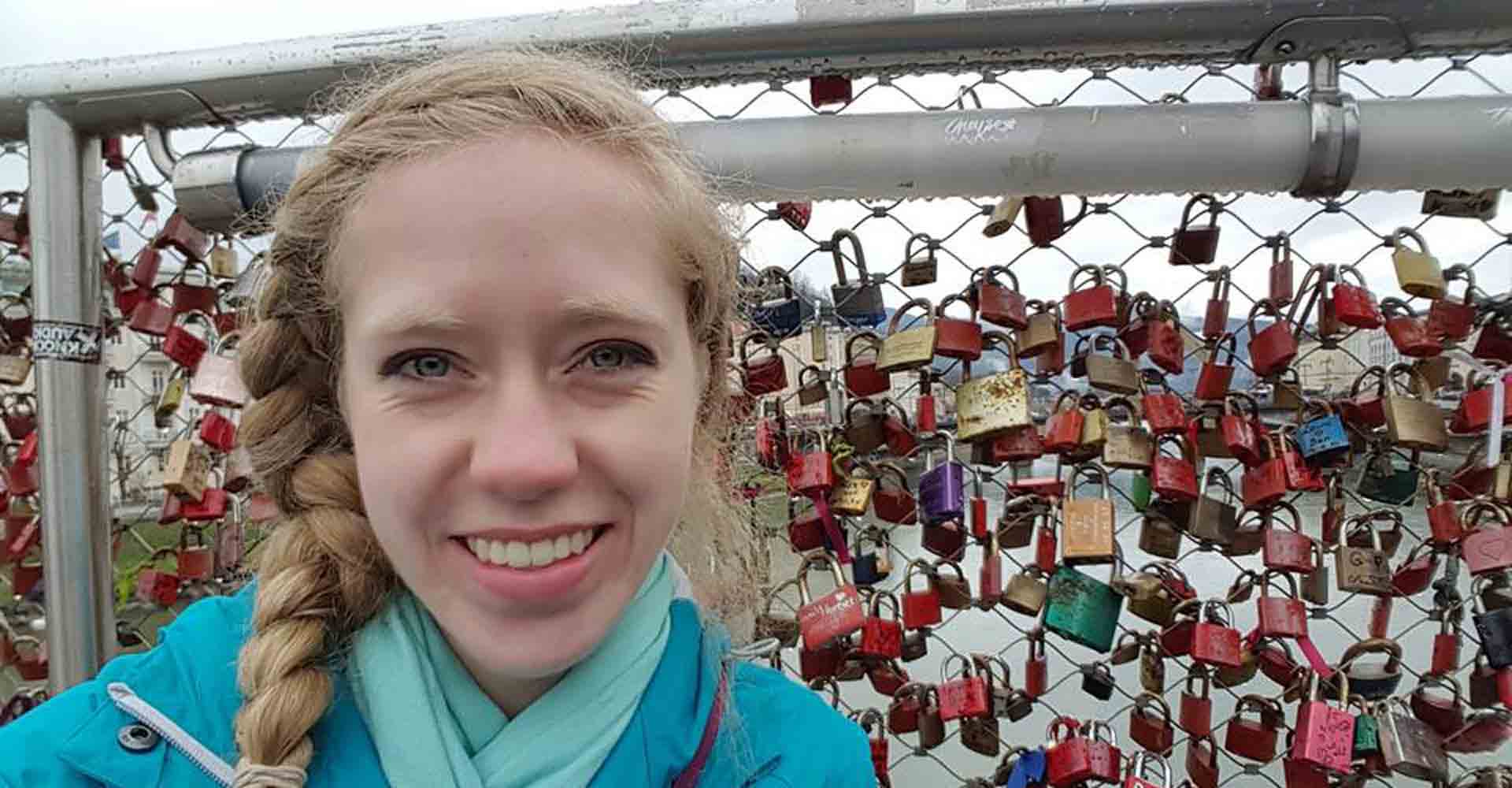 From the editor: Ms. Lauren Heaton is pictured above during her recent trip to Austria. Below is her first article published with Joy In Truth. I am pleased to welcome her as a contributing writer of wonderful talent whose work is obviously inspired by her love of God.
By Lauren Heaton
3 March 2017
Perfect Love does not count the cost. Perfect love casts out all fear, including the fear of being enough or doing enough. This Lent is a time for us to reflect on these truths and turn from the lies of fear and not measuring up.
Recall the story of the cleansing of the temple in Matthew 21:12-13. In righteous anger Jesus flipped the tables and drives out the cheating merchants, fighting to make the temple the holy "house of prayer" it was meant to be.
We too are temples of God (1 Cor. 6: 19). Picture Jesus coming into your heart like he came into the temple, ready to fight for you. Jesus wants to flip the tables in our hearts this lent and drive out the lies the devil is selling us. Jesus is the perfect love that removes fear from our hearts and lives. Jesus does not count the cost.
This lent I encourage you not to give up or add on a number of things as a way to earn God's love. I don't want to count my rosaries or try to put a value on my offering of prayer, fasting and almsgiving. I don't want to estimate these sacrifices' worth in God's eyes because I know myself and I will automatically equate their worth to my own worth in His eyes. I can't possibly do enough to get Him to love a broken sinner like me.
But that is just it, I am not my own and I have already been purchased at a great price (1 Cor. 6:20). I have been redeemed through the road to Calvary, through Jesus's suffering and death on the cross, and through His glorious resurrection on Easter morning. You too are redeemed.
Let Jesus's perfect love in your heart this lent, allow Him to flip the tables and win back your heart.
Do you not know that your body is a temple of the Holy Spirit within you, whom you have from God, and that you are not your own? For you have been purchased at a price. Therefore glorify God in your body. (1 Cor. 6:19-20)
*****
Please help us out with a tip!
Photo Credit: Lauren Heaton, all rights reserved. Used with permission.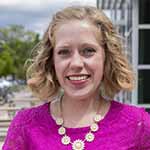 Lauren is a young Catholic professional working in the marketing industry. She loves working with high schoolers and leads a high school youth group. She is also passionate about leading a young women's bible study, is on the leadership team for West Denver 2:42 a young adult ministry and sings at her church. Lauren is a modest fashion enthusiast, pancake connoisseur, promoter of faith and fitness, and lover of all things family oriented.