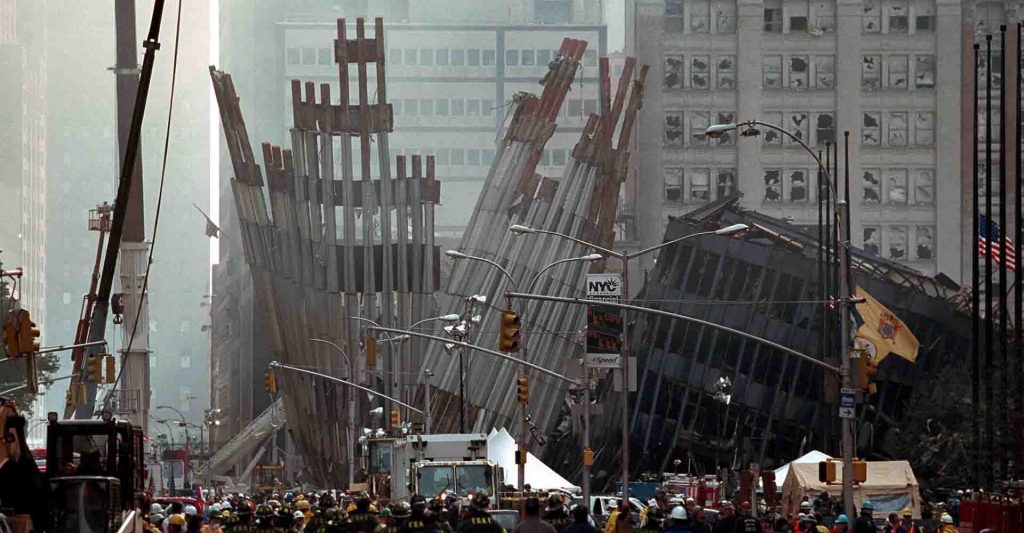 After the attack on our nation resulting in horrific carnage on September 11, 2001, our churches were filled to capacity. People turned their hearts over to the Lord. Emotions were stirred full-throttle and God was the supreme and only source that could give hope during that catastrophic event which terrorized our country. Almost two decades later, what happened to all the faithful?
By Barbara Case Speers
The National Center for Biotechnology Information, June 20, 2008, analyzed 9/11. Jeremy E. Uecker writes:
Despite a great deal of public discourse concerning the effect of the September 11th attacks on Americans' religious and spiritual lives, social scientists know very little about the nature, size, and duration of this effect.

Using panel data from the National Longitudinal Study of Adolescent Health, this study analyzes the influence of 9/11 on the religious and spiritual lives of American young adults. The results suggest the 9/11 attacks exerted only modest and short-lived effects on various aspects of young adults' religiosity and spirituality, and these effects were variable across different groups.

These findings suggest that no remarkable religious revival occurred among young adults after September 11th, and researchers interested in analyzing religious development across the life course or religious change over time need not worry about sea changes in religiosity and spirituality brought on by 9/11.
January 2020 and COVID-19
Along comes Covid-19, a similar crisis, but this time it's a pandemic. According to the religious media, people have reenergized their faith. LifeSiteNews.com on March 26, 2020 stated that 24 countries (Catholics and Protestants) have re-dedicated themselves to the Sacred Heart of Jesus. The pious ceremonies were streamed, not in churches as far as I know.
In the United States during this ongoing medical emergency, we are focused on our physical-mortal existence and the thoughts of death. As a result, many will turn to God. This is a good thing. But will it last?
Unfortunately, with any disaster, life goes back to normal and folks returned to their old habits; God is no longer needed – the crisis is over. Will this be a replay of September 11th? Sometimes our commitment to God is like a faucet. When we need hydration, we turn on the waterworks. When our thirst is quenched, we quickly do a righty-tighty. As demonstrated above in the NCBI report, emotions cannot make a long-term commitment. Commitments should be made by our intellect and free will choice. Yes, emotions may be a part of the decision-making process but should not be the main thrust of any obligation.
Now Is the Time to Seek the Lord
The prophet Isaiah is emphatic in Isaiah 55:6-7:
Seek the LORD while he may be found, call upon him while he is near."
Evidently, there are times when the Lord is closer to us, which is usually when things are going amuck-amuck. Yes, our hearts are more open to God during these moments in time. We will pray for the Lord's help and guidance to get through the crisis. But once the worry is over, God won't hear from us until the next drama.
Reading Isaiah's words of wisdom, seeking God is a two-step process. First, we must seek Him! Isaiah then goes on to say,
Let the wicked forsake their way, and sinners their thoughts; Let them turn to the LORD to find mercy; to our God, who is generous in forgiving."
This verse is also rich in instruction. First, the wicked must stop their evil ways. When was the last time you read the Ten Commandments and examined your conscience? Yikes, scary thought, right? It doesn't make me happy, either. Interpreting "wicked ways", Isaiah is talking about physically being evil, like stealing, sexual immorality, murder, abuse of any kind, violence, revenge, gluttony, slothfulness, greed, and the such like, something you do with your hands and/or navigate with your feet. Then there is another classification, "sinful". Ergo – lust, lying, deception, anger, envy, pride, manipulating, lack of discipline, and the such like – the sin begins in your mind. Some sins overlap.
Yes, we must seek God but more importantly, we must eagerly desire God's perfect and holy will for our lives, a transformation, a renewing of our being which requires us to work on our sins, ultimately changing the way we live! Isaiah gives us hope…God knowing our human nature is generous in forgiving, that is, if we are earnestly seeking Him. We baby-step to holiness!
The best opportunity to purposely seek God is not through disastrous events (although it is a start), it's Easter!
Easter is the profound realization that our sinless Savior, God Himself, came down from heaven, was cruelly and criminally tortured, was crucified by sinful men, and became the ultimate and last sacrifice to be made for sin – our sins.
He committed no sin, and no deceit was found in his mouth. When he was insulted, he returned no insult; when he suffered, he did not threaten; instead, he handed himself over to the one who judges justly. He himself bore our sins in his body upon the cross, so that, free from sin, we might live for righteousness. By his wounds you have been healed. For you had gone astray like sheep, but you have now returned to the shepherd and guardian of your souls.

1 Peter 2: 22-25:
This reminds me of the song written by Elvina Hall and the tune by John Grape.
Jesus Paid it All… 'Jesus paid it all, all to him I owe, my sin had left a crimson stain, but He washed it white as snow."

cf. Revelation 7:14
This is a beautiful hymn of praise, worship, and our need of a loving Savior.
Easter is a time to reflect on the Lord's Passion and on our spiritual souls longing for Heaven. Many will consecrate and re-consecrate themselves to God during this occasion. How many will be sincere? How many will return to their old habits?
Draw near to God, and he will draw near to you. Cleanse your hands, you sinners, and purify your hearts, you of two minds."

James 4: 8
Let us not turn back to our old ways. May our increase of faith and reliance on God become a new habit, a new and permanent way of life.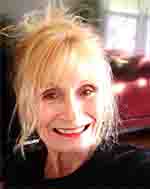 As a writer, I paint a black and white canvas using words, presenting spiritual points to ponder, even if it is just for me! My goal is to bring us closer to the Will of God in our lives, encourage an intimate relationship with Jesus, Mary, and all the saints.