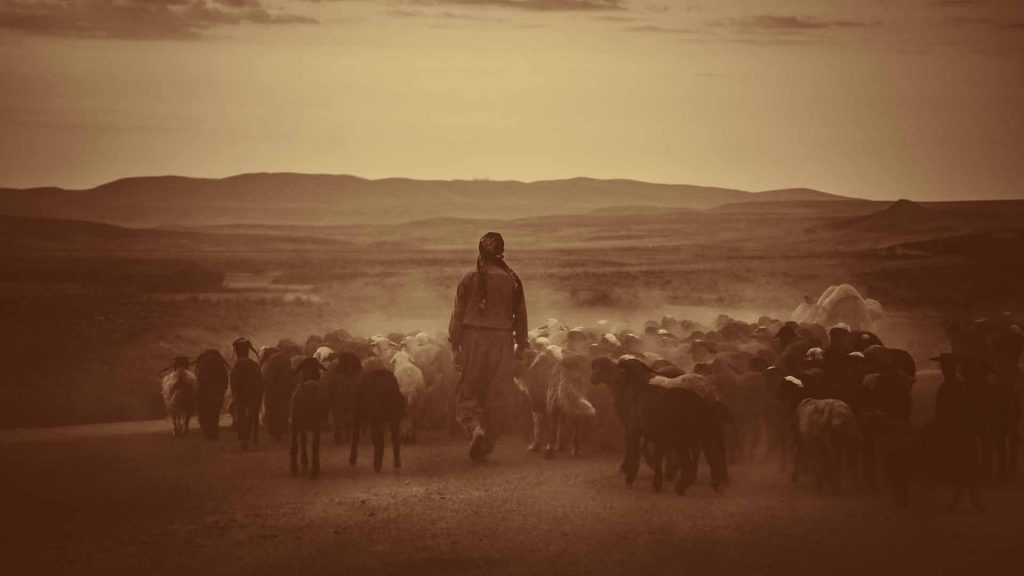 Where are our shepherds? Who's doing the herding? Newsflash…the political arena has overstepped their authority and we need to stand-up for our rights! The Scaredemic has now become a political tool, a way to control people.
By Bobby Speers
22 May 2020
The media sets the stage, governors pull the strings; we do the dance. Since March, we have had no religious liberty, no personal freedom, and economically struggling. All people, Catholics included, are being treated like irresponsible children who have no common sense. This is not the USA but a devious dictatorship empowered by superegos, supported by the propaganda of online social media, broadcasting, streaming, digital, and copy news-machines.
Newsflash…the political arena has overstepped their authority and we need to stand-up for our rights! The Scaredemic has now become a political tool, a way to control people. Churches, synagogues, and mosques were deliberately shutdown.
On March 23rd, I sent this blurb to the local paper, "When the Corona Virus made its debut in North Carolina, March 14th, Governor Roy Cooper immediately closed schools. Then, Cooper locked church doors. The faithful could no longer worship God! North Carolina's governor was not the first politician to go henny-penny. Is this a pandemic or pandemonium? When the government, state or national, forced Churches to close their doors, was this a form of religious persecution?" Of course, the answer to that question looking in hindsight is – YES.
Needless to say, I was battered by mask-wearing naysayers, clamoring that I was not compassionate, selfish, only thinking of myself, and Jesus would want me to stay home. Being cooped-up by Cooper, was the "Christian" thing to do. Worshipping God in a public-faith community would kill thousands of innocent people, putting precious lives in jeopardy. The masked warriors believed it was better to stream worship, while sitting religiously superior on their high-horses in front of a digital device. God will understand. Will God?
Have we been duped by our politicians and media? Have we taken off our thinking caps, allowing the media to control us, to conform to political correctness? Those in "authority" moved forward, allowing "essential" businesses to stay open, everything else to close. What was deemed as "essential"? Abortion clinics, grocery stores, major department stores, home improvement stores, liquor stores, marijuana stores, and of course pharmacies. Worshipping God was classified as "nonessential" but debauchery, getting high, and murdering three-thousand innocent babies a day was deemed "essential". Do you see God in this picture?
Read: Is your priest a good or bad shepherd?
Strolling down aisles, while passing a hundred or more people in Sam's, Walmart or any other large chain, wouldn't put social-distancing shoppers at risk? Yet, if someone who is healthy, attending worship for the same amount of time spent in a grocery store, with the same amount of people, social-distancing – is a criminal offense, punishable by law? Religious beliefs are no longer respected. Christians, we are not connecting the dots because we are slowly being programmed. Now that the ruling powers realize that we can be controlled like puppets, religion will take the backseat in society and this will take a toll on our religious freedom. This is already happening.
Larry Vaughn, a Christian writer and publisher, wrote this on October 18, 2018:
Antonio Gramsci was one of the founders of the Italian Communist Party. He said, 'Socialism is precisely the religion that must overwhelm Christianity. In the new order, Socialism will triumph by first capturing the culture via infiltration of schools, universities, churches and the media by transforming the consciousness of society.' What comes to pass does so, not so much because a few people want it to happen, as because the mass of citizens abdicate their responsibility and let things be."
So Bobby, what are you saying? Just like the Boston Tea Party, Christians need to stand up and fight back, because if we don't, we will completely lose our religious liberty. Read Mr. Vaughn's last statement again…because the mass of citizens abdicated their responsibility and let things be. Why are we letting things be? Why are our shepherds letting things be?
Vaughn continued:
American Socialists like Saul Alinsky used Gramsci's methods to spread Socialism throughout the United States. Alinsky was Hillary Clinton's mentor. His book, Rules for Radicals, inspired Barrack Obama to become a Community Organizer. And, as President, to launch his failed attempt to transform America into a Socialist country. If the Socialists ever take over America, We the People will no longer be free. We will be slaves of the Socialist state. And the fruits of our labor will be stolen and given to somebody else. If we sit back and do nothing, these people are going to take our freedom away."
Warning: when freedom is taken away that includes our religious freedom!
Is Covid a political agenda, shutting down religious institutions, a means to another socialistic trend? Look at socialistic countries and you will find little or no freedom of religion. Comparing the total deaths of the virus, 95,000 deaths, to the CDC's 2018 stats of other diseases that infected and affected our national population, Covid doesn't come close. But for some reason, we had to batten down the hatches, living in fear of this dreaded disease, the invisible enemy, while these other maladies are more troublesome, physically problematic, and linger on seemingly getting little or no attention in the media.
Chronic lower respiratory diseases: 160,201
Stroke (cerebrovascular diseases): 146,383
Alzheimer's disease: 121,404
Influenza and pneumonia: 55,672
Nephritis, nephrotic syndrome, and nephrosis: 50,633
Here are more interesting facts from the CDC:
Sexually Transmitted diseases have infected 2,457,118 people including newborns in 2018. This epidemic has increased for the fifth consecutive year, reaching an all-time high as reported on October 8, 2019. CDC's 2018 STD Surveillance Report shows increases across all three of the most commonly reported STDs, with syphilis among newborns as a growing threat. Why isn't this making headline news?
Proverbs 19:18:
Without a vision the people lose restraint; but happy is the one who follows instruction."
The USCCB, gives this short commentary on this passage:
This much-cited proverb has been interpreted in several different ways. "Vision" and "instruction" mean authoritative guidance for the community. People are demoralized without credible leadership, but any individual heeding traditional instruction can still find happiness. Wisdom enables an individual to surmount days of trouble."
Again, where are our Shepherds?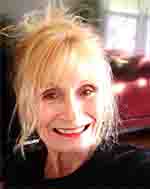 As a writer, I paint a black and white canvas using words, presenting spiritual points to ponder, even if it is just for me! My goal is to bring us closer to the Will of God in our lives, encourage an intimate relationship with Jesus, Mary, and all the saints.