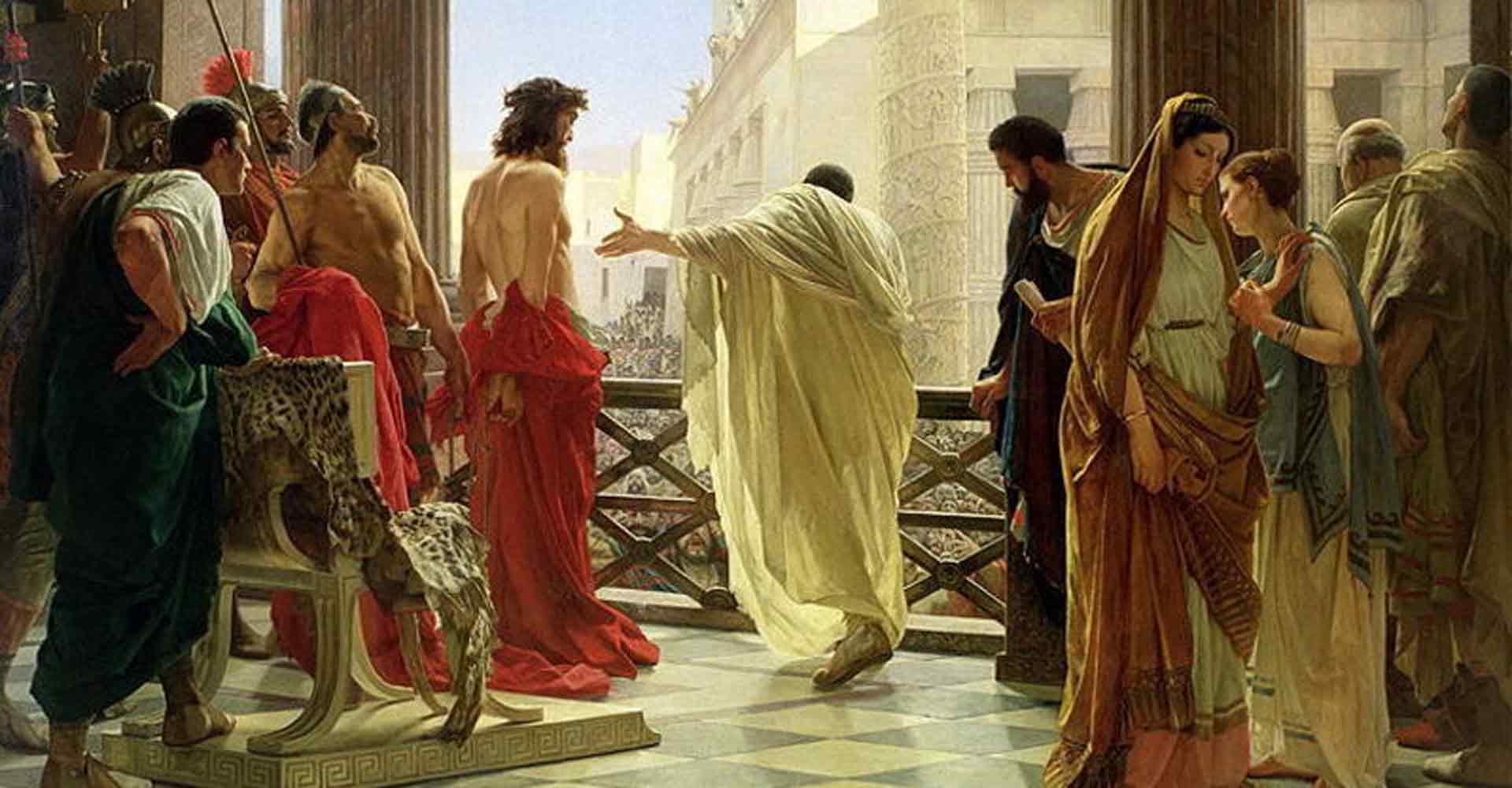 Who do you say that I am? asks Jesus. It's the question above all others. The way we answer this question will echo into eternity. It's a question of life and death. It's a question about everything.
By Deacon Frederick Bartels
28 September 2018
Our gospel for today:
Once when Jesus was praying in solitude, and the disciples were with him, he asked them, "Who do the crowds say that I am?" They said in reply, "John the Baptist; others, Elijah; still others, 'One of the ancient prophets has arisen.'" Then he said to them, "But who do you say that I am?" Peter said in reply, "The Messiah of God." But he gave them strict orders and charged them not to say this to anyone. He said, "The Son of Man must suffer greatly and be rejected by the elders, the chief priests, and the scribes, and be killed and on the third day be raised." (Lk 9:18-22)
Who do you say that I am?
It's the question above all others. Each of us should find it embedded in our heart at the first waking moments of each day. It must be answered every morning, each moment as we go about our daily tasks, and at the end of each day before we fall asleep. It's a question that cannot be answered with words alone, since if spoken lacking heartfelt conviction, our words blend in with all the ordinary conversations and utterances of the day. They dissolve into meaninglessness.
Who do you say that I am?
It's a question I cannot answer with mere words but only with my heart and behavior and life. It's a question I answer with my speech, attitudes, the way I think and act.
If I have answered this question properly, sincerely and in truth, people will know what my answer is even before I open my lips to say anything at all—and so will Jesus.
It's a haunting question that echoes into eternity. It's a question of life and death.
Who do you say that I am?
It's easy to turn Jesus into one other "thing" we use when needed or set aside when he's unneeded or gets in the way. It's easy to turn Jesus into a "blessing machine" we switch on when difficulties arise in our lives. But when things are going well, he becomes just one more item gathering dust in a cluttered house.
Is Jesus my God, Savior and Redeemer, or is he a neglected friend who I perceive as placing little demands morally on my life and having few expectations of me other than perhaps an occasional prayer and getting along well with others (which means being comfortable and having fun)?
Unfortunately, with each and every sin, I answer this question with: "You are someone who's less important than I am."
If I'm a cultural Catholic and Christian, I think such an answer is really no big deal. Jesus loves me. He'll always forgive me. I don't need to change. It's just the way I am. It's the way God made me. It's the way things are, I tell myself. How, then, can there be anything wrong with the way I'm living?
If I have these kinds of attitudes, I'm seeking glory without merit, intimacy without commitment, love without love in return. I'm acting selfishly. I'm treating Jesus not as God but as someone of no real importance or authority in my life. I've betrayed his love. I'm no longer Christian—I've become Judas Iscariot.
If I have these kinds of attitudes, I've neglected to really look at Jesus crucified. Scourged from head to heals, spat on, beaten, nailed to a Roman cross and brutally tortured to death. Why? Because of my attitudes. Because of my sin. Because of what I've done.
And here's the catch. Although Jesus died on the cross out of love for me—for all of us—there's no free pass to salvation. That Jesus' love is free and I have to do nothing in response to that love is the great 21st-century cultural deception. I must pattern my life morally on his. I must become one with him. I must entrust myself to him and enter into an intimate relationship of love with him and for him. If I reject doing so, I reject him.
And this relationship must be of a level of commitment that exceeds simply saying an occasional prayer or reading a bible verse when I find I have the time or feel periodically inclined to do so.
Jesus wants all of me and all of you. He wants my life and he deserves to have it.
Do I belong to Jesus or do I use Jesus? Is he my King or is he an acquaintance I relegate in status by my actions and attitudes?
Who do you say that I am?
Jesus does not only ask this question to the Twelve. He asks it to you and me and every person across the face of the earth.
He asks it now.
Who do you say that I am?
*****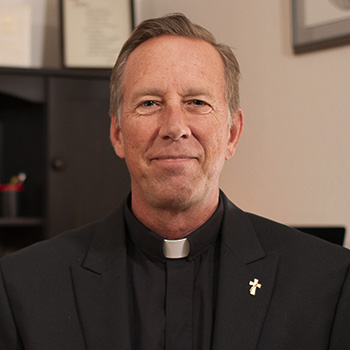 Deacon Frederick Bartels is a member of the Catholic clergy who serves the Church in the diocese of Pueblo. He holds an MA in Theology and Educational Ministry and is a Catholic educator, public speaker, and evangelist who strives to infuse culture with the saving principles of the gospel. For more, visit YouTube, iTunes and Google Play.