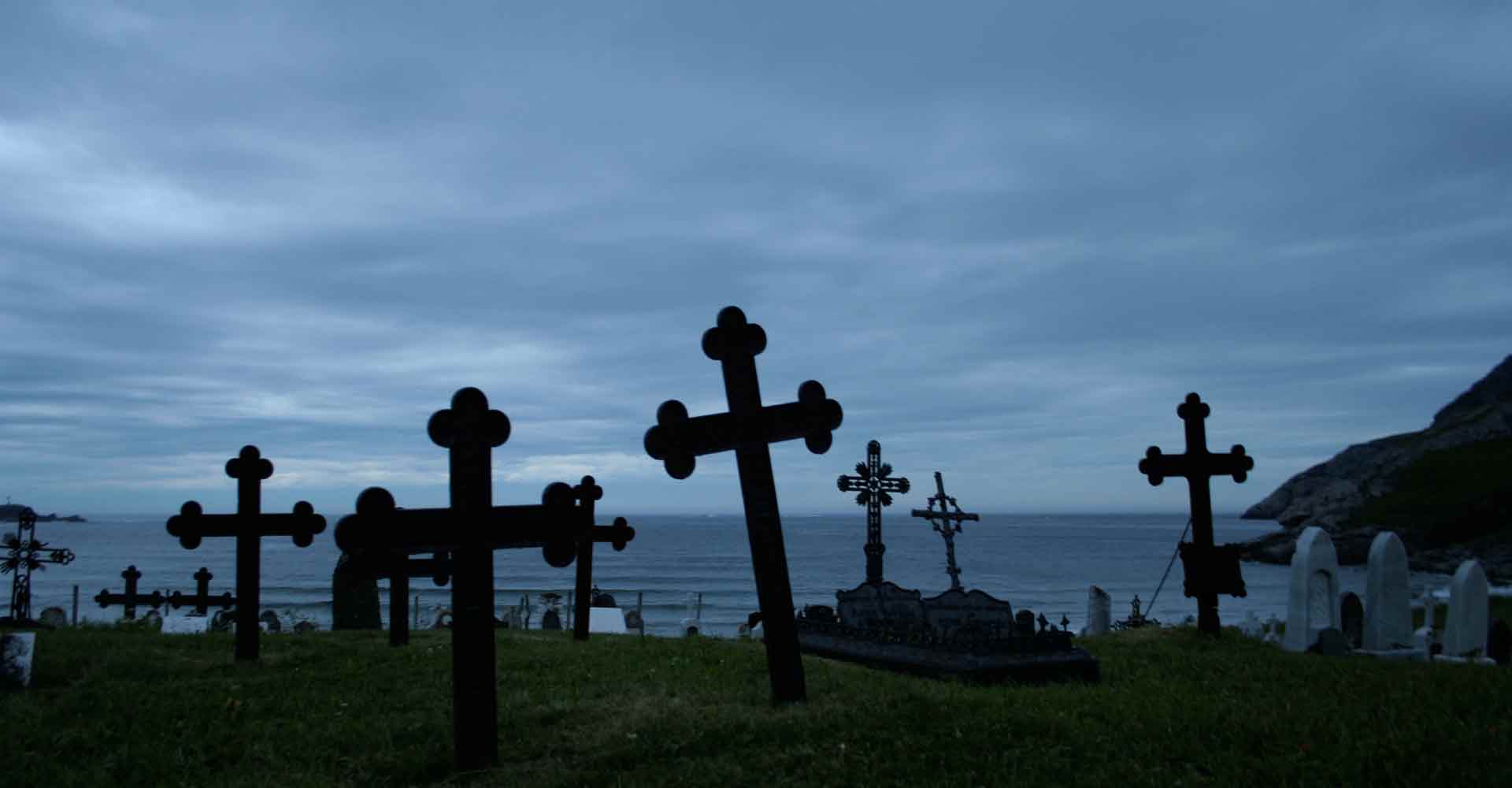 Why do Catholics pray to the dead? Or do they? Is the common claim true that states "Catholics practice necromancy"? Nope.
Deacon Frederick Bartels
September 14, 2009
One area of misunderstanding between Catholics and our Protestant brethren is the subject of praying to the saints. Catholics are occasionally charged with "praying to the dead," which gives rise to dark images of seances and Ouija boards. On a lesser but sill serious note, Catholics are accused of "unbiblical" behavior as they "conjure up relationships" with the dead.
These ideas, though, are simply the result of misunderstanding, anti-Catholic propaganda, and a lack of awareness of those areas of Scripture which clearly show that Christians maintain a relationship with others who have already passed into eternal life with Christ. There are several facts that need be established:
1) When Catholics pray to a saint in heaven they are not worshiping him.
Rather, they are simply communicating their prayer requests, through Christ, as living members of Christ's Mystical Body. Certainly our Protestant brethren will agree that Catholics know the difference between worshiping God and asking some favor, through Christian prayer, of the saints!
Read: why I left the Catholic Church.
St. Paul asked the saints to pray for him: Rom 15:30; Col 4:3; 1 Thess 5:25; Eph 6:18-19; 2 Thess 3:1. Certainly we too can ask the saints to pray for us.
Christ is the vine and we are the branches, both the living and the dead in Christ are connected to each other (see Jn 15:1-5).
2) Catholics ask the saints to intercede for them; i.e., pray to the Triune God on their behalf.
The saints are not dead, but alive in heaven. Further, they see God face to face. Is it not wonderful that they can pray to God for us and with us? What Christian would deny others from praying on his behalf? None, of course. We all ask others to pray for us. Why is it considered "unbiblical" when Catholics ask their Christian brothers and sisters in heaven to pray for them?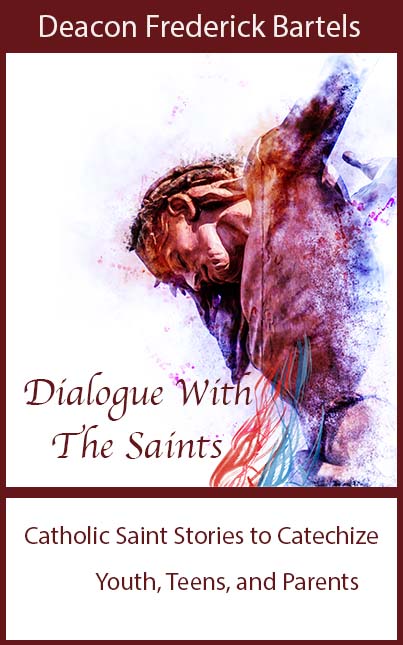 The saints are alive in heaven: "He is not the God of the dead, but of the living" (Mk 12:26-27).
The angels and saints place the prayers of the holy ones at God's feet (Tob 12:12; Rev 5:8; 8:3-4).
Christians are bound in a community of mutual love (Rom 12:10; 1 Thess 5:11; Gal 6:2).
3) The tradition of praying to the saints dates to the very first Christians.
Therefore we can be certain that it has always been considered an integral, normal part of life as a Christian. It is mainly since the Reformation, when protestors against the Catholic Church in communion with Rome sought to attack Catholic doctrine and Tradition, that praying to the saints was rejected.
As one example among many, Origen (185-254 A.D.), wrote: "But not the high priest [Christ] alone prays for those who pray sincerely, but also the angels . . . as also the souls of the saints who have already fallen asleep" (Prayer 11 [A.D. 233]).
4) Most Protestants recite the Apostles' Creed, in which we state, "I believe in . . . the communion of saints."
Yet, unfortunately, most of our Protestant brethren do not know that "communion of saints" means simply that committed followers of Christ exist as a community of believers, both the living on earth and the living in heaven. Catholics understand this bond of unity as the Mystical Body of Christ.
Some say . . .
"Catholics practice necromancy, communicating with the dead, which is condemned by Scripture" (Dt 18;10-11).
Not so. Necromancy means to summon forth spirits from the underworld in order to converse with them and gain secret knowledge. Thus, to practice necromancy is to perhaps call forth demons. Catholics are not conjuring forth the spirits of the underworld or attempting to communicate in any "spiritualistic" way; i.e., as with New Age, non-Christian "spirituality." We do not seek secret knowledge from the saints but their prayers of intercession.
Further, the saints are not the dead of the underworld, but the living in heaven with Christ (see Mk 12:26-27). Jesus conversed with Elijah and Moses, certainly they were not the dead of the underworld! (Mk 9:4).
"1 Tim 2:5 states there is one mediator between God and man, Christ Jesus. Prayer to the saints is in violation of Christ as the one mediator."
However, St. Peter tells us that Christians share in the one, eternal priesthood of Jesus Christ (1 Peter 2:5). To share in Christ's priesthood is, also, to share in his mediatorship. We share Christ's priesthood both in heaven and on earth.
"The saints in heaven can't hear us."
They most certainly can hear us. Heb 12:1 tells us that we are surrounded "by a cloud of witnesses." The saints in heaven are not bound by the constraints of time and space, as are we. They see God face to face in heaven: it is through the Beatific Vision that they are aware of the prayers from the earthly faithful. (see 1 Cor 13:12; 1 Jn 3:2).
Catholics say . . .
"The Tradition of intercessory prayer to the saints is biblical and appropriate."
It is clear that intercessory prayer to the saints is both biblical and appropriate, as well as a traditional, historical practice which links the Catholics of today with those who lived shortly after the Crucifixion of our Lord, Jesus Christ.
The communion of the saints is an element of the fullness of truth found within the Catholic Church which dates back two-thousand years to the Twelve and to Christ himself. For the most part, it is only after the Protestant Reformation that intercessory prayer through the saints became so widely misunderstood. Nevertheless, our relationship with the saints, whose lives offer us wonderful Christian example and who marched in front for Christ, serves to strengthen our own journey toward eternal beatitude. This is accomplished through their prayerful intercessory aid. We are one Body, heaven and earth united under one head: Christ our Lord.
Photo credit: Gunnvor Karita, wikimedia commons.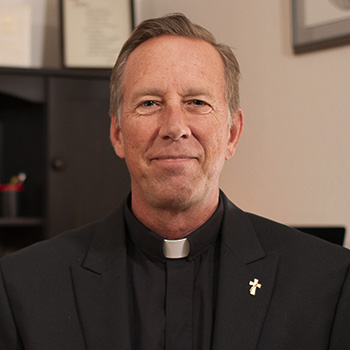 Deacon Frederick Bartels is a member of the Catholic clergy who serves the Church in the diocese of Pueblo. He holds an MA in Theology and Educational Ministry and is a Catholic educator, public speaker, and evangelist who strives to infuse culture with the saving principles of the gospel. For more, visit YouTube, iTunes and Google Play.