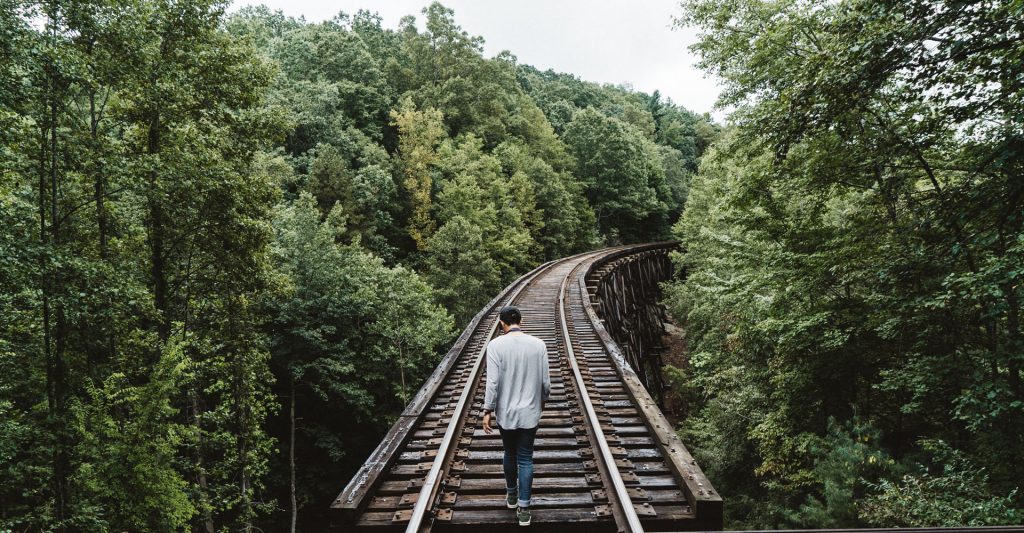 "Why I left the Church," with reasons (excuses, rationalizations, attempted justifications) to follow. Although people have lots of personal reasons for leaving the Church, in the end, they don't hold water. There's never a good reason to leave the Church.
By Barbara Case Speers
11 January 2020
A priest who was pushing sixty, was waiting in line at a grocery store.
The power had failed, and the store was in a hold mode. Starting a friendly conversation with a young man who stood behind him, he quickly found out the doctor was Catholic, visiting from another town. The cardiologist declared that he no longer attended Mass on Sunday mornings.
After a few more minutes of small talk, the clergy sincerely inquired.
"John, why aren't you attending Mass?"
Is there something I can do for you? Would you like to talk? Give me a day and time, and I will clear my calendar. We could go to lunch. My treat."
With a critical eye, the young man replied not with a smile but a scowl. "Father, there is nothing you can say or do that will change my mind. I can't stand to be around them!"
The priest hearing the obstinance in the man's voice questioned, "Who's the them?"
Read more about why people leave the Church.
Sighing, "It's a long story. I guess it boils down to this – there are hypocrites in the Church."
"You heard me right! I am sure you know the type of people I'm talking about. I've had enough of them."
Changing position, with arms stationed around his chest, the man continued his defense on why he was not going to Mass. "I have heard lies, ridiculous gossip, fighting, revengeful attitudes, lack of forgiveness, just constant bickering and fighting. I worked in several ministries but no more. I had enough. The problems never end."
Pointing, "And, don't get me started on the sex abuse scandals.
There is a crisis going on in the universal Church and the magisterium was and still is ignoring it. And you know that's not right. Even Sean Hannity left the Church. I'll stay home where I don't have to deal with these people and problems. I no longer have to defend my faith to my co-workers who are quick to ask why do you stay in a Church like that.
"Father, with everything that is going on, I think the devil is in the Church."
The reverend scratched his head. "I admit, we have some outrageous parishioners in my parish, too. Yes, and what you have said about the universal Church is all true.
I heard about Hannity making a point that he has left the Church. Although, I think he left the Church years ago.
Recalling his old television show back in 2007, Hannity & Colmes, he disagreed with some of the Church's pro-life stance and supported contraception. Here's something to think about; if Sean doesn't like what is going on in our nation, why doesn't he leave the United States? Instead, Sean has chosen to stay and fight for what he believes should be done in our nation.
"Getting back to the hypocrites, whether they be parishioners volunteering in the parish ministries or perhaps a cardinal, bishop or priest – they are still part of the Church."
When I look in the mirror every day and see my true reflection, I see a hypocrite looking back at me. I am just like them. We are all imperfect.
It is God's Fatherly compassion that supernaturally transforms hypocrites like me, into a saint. A confessing and repenting child of God is always forgiven, washed white as snow!
"We also have the gift of the Eucharist, which is consecrated at Mass."
The Body and Blood of Jesus gives us new hope and new life.
By God's mercy and grace, we are pardoned. Praise God, because I cannot do it by myself.
"Don't judge the hypocrites that grow in the Lord's Garden! Leave that up to God."
But there is a person that you can judge…yourself. At this time, we need all Catholics to stay true to their faith, to fervently pray, and to stand-up and fight for the good of the Church.
You are correct. The devil has worked his way into the heart of the Church.
Collectively, we can fight satan and all his evildoers who are attacking our Church from the inside.
Reflecting on Romans 8:31, What then shall we say to this? If God is for us, who can be against us?
"1 Timothy 6:12-13 also comes to mind, But you, man of God, avoid all this. Instead, pursue righteousness, devotion, faith, love, patience, and gentleness. Compete well for the faith. Lay hold of eternal life, to which you were called when you made the noble confession in the presence of many witnesses."
The pastor waited a few seconds to let God's words sink in.
Stroking his chin, "So, leaving the Church is exactly what the devil wants us to do.
I will make an appointment with my pastor."
Shaking his head agreeing, "Wonderful, and I think the cashier has tallied up your order."
Beloved brothers and sisters, instead of getting caught up in all the drama that is taking place, let's get spiritually busy.
Listen to the words of Saint Jude 1:1-25: Jude, a slave of Jesus Christ and brother of James, to those who are called, beloved in God the Father and kept safe for Jesus Christ: may mercy, peace, and love be yours in abundance. Beloved, although I was making every effort to write to you about our common salvation, I now feel a need to write to encourage you to contend for the faith that was once for all handed down to the holy ones. For there have been some intruders, who long ago were designated for this condemnation, godless persons, who pervert the grace of our God into licentiousness and who deny our only Master and Lord, Jesus Christ. I wish to remind you, although you know all things, that [the] Lord who once saved a people from the land of Egypt later destroyed those who did not believe. The angels too, who did not keep to their own domain but deserted their proper dwelling, he has kept in eternal chains, in gloom, for the judgment of the great day. Likewise, Sodom, Gomorrah, and the surrounding towns, which, in the same manner as they, indulged in sexual promiscuity and practiced unnatural vice, serve as an example by undergoing a punishment of eternal fire. Similarly, these dreamers nevertheless also defile the flesh, scorn lordship, and revile glorious beings. Yet the archangel Michael, when he argued with the devil in a dispute over the body of Moses, did not venture to pronounce a reviling judgment upon him but said, "May the Lord rebuke you!" But these people revile what they do not understand and are destroyed by what they know by nature like irrational animals. Woe to them! They followed the way of Cain, abandoned themselves to Balaam's error for the sake of gain, and perished in the rebellion of Korah. These are blemishes on your love feasts, as they carouse fearlessly and look after themselves. They are waterless clouds blown about by winds, fruitless trees in late autumn, twice dead and uprooted. They are like wild waves of the sea, foaming up their shameless deeds, wandering stars for whom the gloom of darkness has been reserved forever. Enoch, of the seventh generation from Adam, prophesied also about them when he said, "Behold, the Lord has come with his countless holy ones to execute judgment on all and to convict everyone for all the godless deeds that they committed and for all the harsh words godless sinners have uttered against him." These people are complainers, disgruntled ones who live by their desires; their mouths utter bombast as they fawn over people to gain advantage. But you, beloved, remember the words spoken beforehand by the apostles of our Lord Jesus Christ, for they told you, "In [the] last time there will be scoffers who will live according to their own godless desires." These are the ones who cause divisions; they live on the natural plane, devoid of the Spirit. But you, beloved, build yourselves up in your most holy faith; pray in the holy Spirit. Keep yourselves in the love of God and wait for the mercy of our Lord Jesus Christ that leads to eternal life. On those who waver, have mercy; save others by snatching them out of the fire; on others have mercy with fear, abhorring even the outer garment stained by the flesh. To the one who is able to keep you from stumbling and to present you unblemished and exultant, in the presence of his glory, to the only God, our savior, through Jesus Christ our Lord be glory, majesty, power, and authority from ages past, now, and for ages to come. Amen
Photo credit: Mika Matin, https://unsplash.com/@mikamatin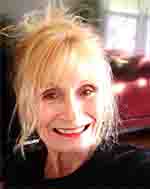 As a writer, I paint a black and white canvas using words, presenting spiritual points to ponder, even if it is just for me! My goal is to bring us closer to the Will of God in our lives, encourage an intimate relationship with Jesus, Mary, and all the saints.