Deacon Frederick Bartels
Deacon Frederick Bartels is the editor of Joy In Truth. He holds an MA in Theology and Educational Ministry, is a member of the faculty at Catholic Distance University, and serves the Church as a member of the Catholic clergy. He is a Catholic writer, blogger, educator and public speaker who strives in the spirit of the New Evangelization to infuse culture with the principles and beliefs of the Catholic Church. If you're interested in contacting him for a speaking engagement or perhaps to republish his articles and essays, please fill out the contact form available on the "Contact Us" page. Visit him also on Facebook and YouTube. His podcasts, available for free download on iTunes and Google Play, can be accessed by searching "Joy In Truth."
---
Rashele Birmingham
Rashele Birmingham is a Catholic, wife, mother, and Registered Nurse in the Emergency Department of a large hospital. She and her husband are focused on raising their children and promoting a Catholic culture in the home. Rashele enjoys sunshine, hiking, all things family oriented, playing piano, making healthy and delicious food, and action movies. Be sure to check out her new website featuring healthy food and healthy living: thenourishedfamily.com
---
Tiffany Buck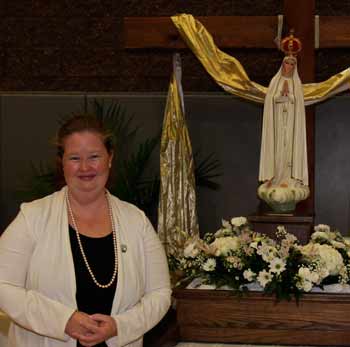 Tiffany Buck is a stay-at-home mom. She is a parishioner at Good Shepherd Catholic Church in Cumming, GA. She is active in the ministries of Walking With Purpose, Book Chat, and the Council of Catholic Women. Her poetry has been featured in Silver Birch Press, Wagon Magazine, and the San Pedro River Review. You can follow her poetry blog at ourladyslipper.blogspot.com.
---
Matthew Chicoine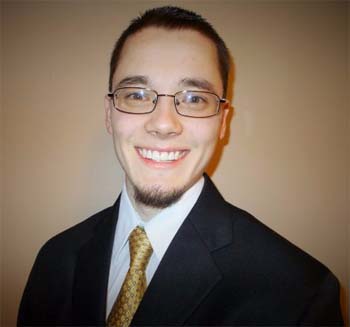 Matthew Chicoine is a free-lance writer, faithful Catholic, and an avid truth seeker. Matthew has written book reviews for Homiletic and PastoralReview and published works for Catholic Insight Magazine as well. He earned an M.A. in theology from Franciscan University of Steubenville in 2014. Please feel free to visit his blog at mattchicoine.wordpress.com to learn more about his love of Catholicism." He is also the author of Saturday with Saints on www.robertbatch.com
---
Dan Dellamarine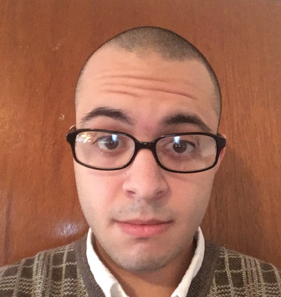 Dan Dellamarine (Brother Paschal, OCDS) is a Third Order Discalced Carmelite, a CCD teacher for multiple grades at two parishes, and is currently pursuing a Bachelor's Degree in Psychology. He has experience serving the Altar in the Extraordinary Form, and particularly enjoys the works of Saint Alphonsus Liguori and Father Stefano M. Manelli, FI.
---
Suellen Dusek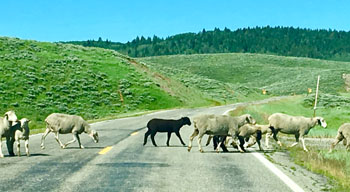 Hi, my name is Sue. I grew up in the Midwest where the land is stable and doesn't shift under our feet. No earthquakes here, but we do have an occasional tornado or blizzard. This place shaped me into what I am: a practical, down to earth, family-loving, sensible, occasionally comedic, cradle Catholic who has struggled with my faith and remaining in relationship with God and others all my life. I make progress in baby steps, not miles. I hope to offer something that is spiritually edifying to others on this earthly journey. Keep me in your prayers, please. God's blessings to you all!
Sister Sue
---
Johnnie Eagan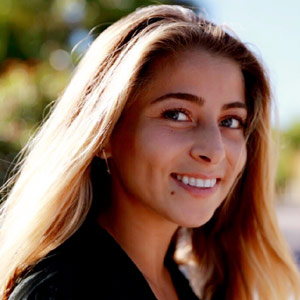 Hello, my name is Johnnie Eagan. I was born and raised in Los Angeles, California, a predominately superficial, secular culture. Thankfully God led me to a Catholic University in Florida, which has helped reinforce my faith, and equip me with the tools I'll need to move back to CA, ready to enact positive change! I truly believe beauty- through art and the written word are the most powerful tools when aiming to lead people to Christ and his truth. My passions just so happen to be art (illustrations, drawings and paintings) and creative writing, and I hope to use both to bring people to the faith I hold so dear to my heart. I am a proud Catholic, a published writer and illustrator, and could not be more grateful to contribute to Joy In Truth!
---
Tyler Marie Flatt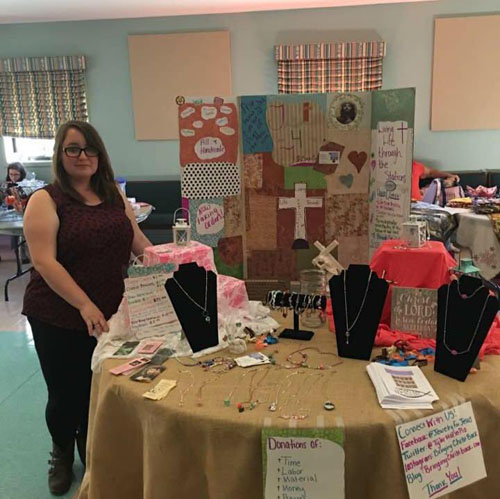 Tyler Marie Flatt holds a BA in Psychology and is currently attending Saint Leo University to attain an MA in Theology. She loves writing and has a personal blog at bringingchristback.com. She owns a Jewelry company called Jewelry for Jesus and uses the funds toward the creation of a retreat center called Living Life through the Stations. Lent marked the beginning of her journey towards inspirational speaking. Each Friday during the season of Lent she led the Stations of the Cross as well as explained how people can incorporate them into their life. She has a passion for the Catholic Faith and is a very active member of her parish.
---
Virginia Fraguio

Virginia Fraguio is a Secular Discalced Carmelite pursuing her Master of Arts in Theological Studies at the University of St. Thomas at St. Mary's Seminary in Houston, Texas. She is passionate about the truth, spreading the Catholic faith, going on pilgrimages, and the international dimension of the Universal (Catholic) Church. Virginia was born in Argentina and grew up in Japan. After living in Brazil for some years, she was brought to the United States by her U.S. employer twelve years ago.
---
Deacon Keith Fournier
Video Credit: Liberty Council. Use with permission.
Deacon Keith Fournier is the Editor in Chief of Catholic Online, a Senior Contributing Writer for THE STREAM, and an ordained minister, a Deacon of the Roman Catholic Church. He is the founder and Chairman of Common Good Foundation and Common Good Alliance. A married Roman Catholic Deacon of the Diocese of Richmond, Virginia, he and his wife Laurine have five grown children and six grandchildren. He is also a human rights lawyer and public policy advocate who served as the first and founding Executive Director of the American Center for Law and Justice in the nineteen nineties.
---
Victoria Gisondi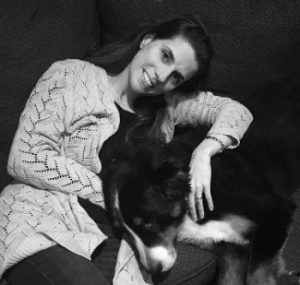 Victoria Gisondi has a B.A. in Communication from DeSales University. She has a been published in several Catholic and secular publications. She lives in Bucks County, Pennsylvania with her husband and five children and giant St. Bernard. Victoria can be reached via email: vggisondi (at) gmail.com
---
Brandon Harvey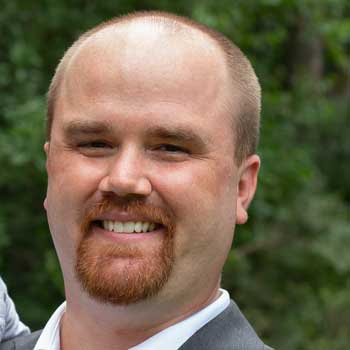 Brandon Harvey is married and blessed with four children. He studied undergraduate theology and philosophy at Briar Cliff University and received an MA in Theology from Franciscan University. He works as a Catholic speaker, theological consultant, and writer. He has developed the Home Catechesis Podcast and Vlog resource. Visit his website at homecatechesis.com
---
Lauren Heaton
Lauren Heaton is a graduate from Colorado Mesa University with a BBA in marketing. She loves working with high schoolers and leads a high school youth group and bible study, in addition to singing at church. Lauren is a modest fashion enthusiast, pancake connoisseur, promoter of faith and fitness, and lover of all things family oriented.
---
William Hemsworth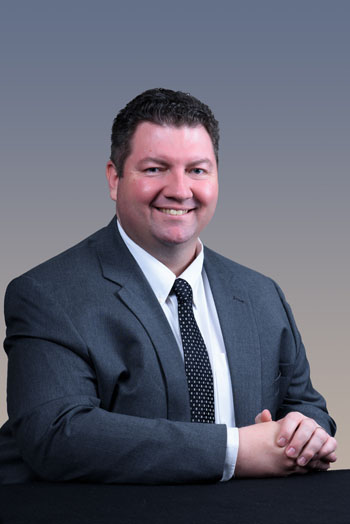 William is a convert to the Catholic faith and was ordained as a Baptist and a Lutheran. He holds a Master of Divinity from Liberty University and is pursuing a Masters in Sacred Theology from Saint Joseph's College of Maine. He lives in Tucson, AZ with his wife and four children. William is active in the Church and teaches 1st grade CCD as well as his parish's RCIA program.
---
Timothy Horst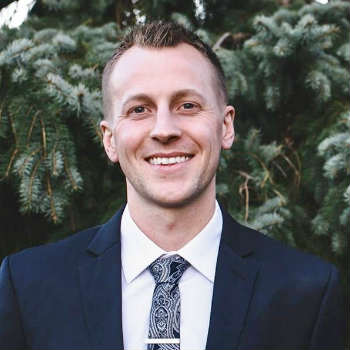 Tim lives in Michigan where he enjoys running, kayaking, hiking, craft beer, and going on adventures with his wife and daughter. He currently teaches Sacred Scripture at Divine Child High School in Dearborn, Michigan. Together with his wife, Celia, Tim writes about simple living, Christian spirituality, and family life at their blog, theminfam.com. He has received an M.A. in Theology and a B.Phil from Sacred Heart Major Seminary, as well as a B.S. in Health Fitness from Central Michigan University. He has plans to publish his first book later this year (2019) on the spirituality and practical implications of remembering to keep the Lord's Day holy.
---
Derrick Huestis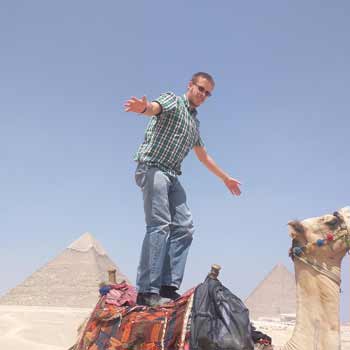 Derrick Huestis recently obtained a degree in philosophy and now aspires to obtain a Masters of Theology with an emphasis on sacred scripture. He has a love for missionary work and has spent time living in Mexico, Egypt and Jordan.
---
Renata Hunter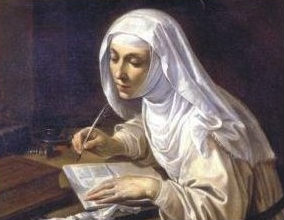 Renata Hunter received a BA from Ohio University and an MA from St. Meinrad Seminary. She has traveled extensively in Europe and enjoyed visiting the Holy Land. Married to her late husband, David, for 40 years, they have a son and a daughter. Mrs. Hunter has served as a Catholic school teacher and in parish ministry. She currently resides in Ohio, across from Lake Erie. Her greatest passion is Jesus Christ and his holy Catholic Church.
---
Joy Joseph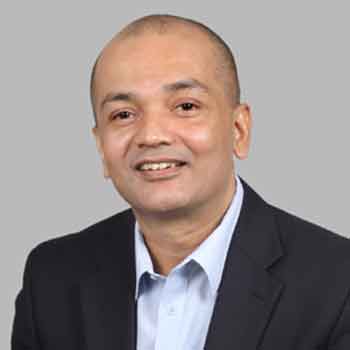 Joy Joseph is a Life Coach and a Family Business Facilitator, from Kochi, Kerala, India. He specializes in Human Behaviour and Relationships. He founded his own enterprise "The You Tomorrow" in November 2011. He is married, and together with his wife Anu they have 5 children, 3 boys and two girls. Joseph is 54 years of age. He is a motivational speaker. Know more about him at www.theyoutomorrow.com
---
Amelia Maness-Gilliland, PhD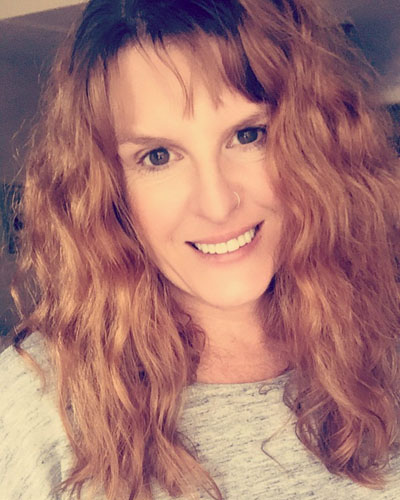 Amelia Maness- Gilliland holds a doctorate degree in education and currently teaches as an adjunct faculty through distance education. She is a married mom of six amazing children and three grandchildren. She lives with her family in rural Alabama on a small and growing farm where she home schools her youngest three children. Having attended Catholic schools growing up and teaching PSR, she wants to give her children an education grounded in Catholic faith.
When she is not busy with homeschool, you can find her writing, making soap, herding chickens, mastering DIY projects, or working out. You can follow her family at their blog www.gillygrown.com
---
Sr. Christina M. Neumann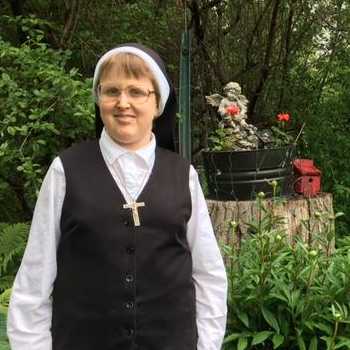 Sr. Christina serves at St. Anne's Living Center, a home for the elderly and disabled in Grand Forks, North Dakota. There, she helps in a variety of roles, including receptionist, sacristan, activities, and occasional personal care aide. Along with these duties, she also manages the web page for the facility, writes their weekly blog, and edits their resident newsletter. Sr. Christina also authors "Our Franciscan Fiat" , the blog for her religious community of Dillingen Franciscan Sisters in North Dakota. She also finds time for embroidery, baking, and liturgical music. Before entering religious life, she received a bachelor of arts in written communication, with some coursework also in graphic arts and theology.
---
Jessica Ptomey, Ph.D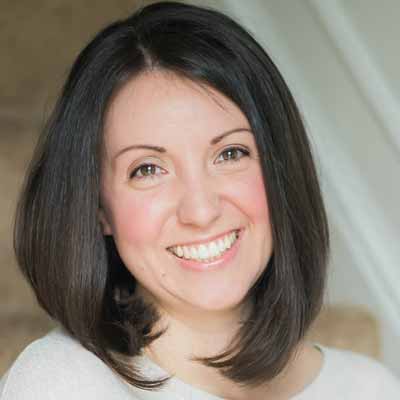 Jessica is a wife, mom, writer, Communications scholar, and adjunct professor. She blogs on topics that include: Christian living, Catholicism, and culture. As a Catholic convert and former Evangelical Protestant, Jessica promotes ecumenical dialogue between Protestants and Catholics in both her writing and academic scholarship. She lives in the DC suburbs with her husband, three sons, and daughter. Follow her at jessicaptomey.com.
---
Joselyn Soriano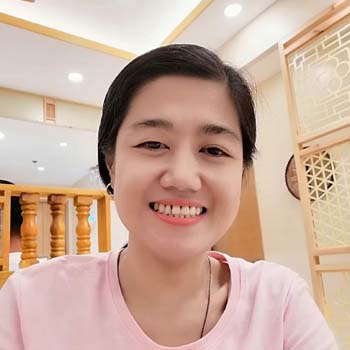 Jocelyn Soriano is a Catholic self-help author, poet, and blogger. You can find her books (To Love an Invisible God, Beloved, Mend My Broken Heart and In Your Hour of Grief) by visiting her Amazon Profile. You can also visit her blogs at itakeoffthemask.com and hiddensaints.com .
Jocelyn is a CPA and Internal Auditor but has also ventured to write freelance. From time to time, she reviews books, develops her own Android applications (God's Promises, Catholic Answers, etc.) and contributes to other publications. When she is not busy writing books, Jocelyn enjoys singing and composing her own songs. Although she enjoys the company of family and friends, she also looks forward to times of solitude and prayer. Nature inspires her and reminds her of the beauty of God's love.
---
Patrick Tchakounte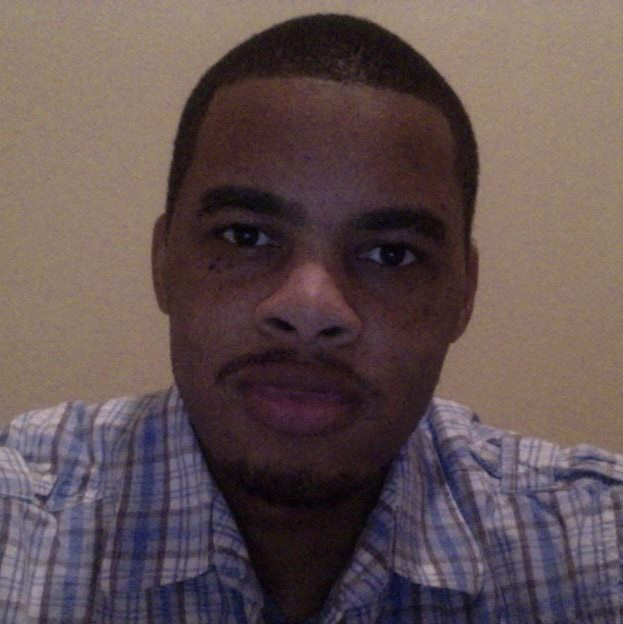 Patrick Tchakounte is a four year Biochemistry major from the University of Oklahoma with a minor in Spanish and a two year Web Design and Development major from Oklahoma City Community College. He has been a blogger for the past ten years and regularly posts on a personal blog titled Mysterium Verbi. He has a passion for the Roman Catholic Church, having served as an altar server, and is in the process of discerning to join Opus Dei. Mr. Tchakounte has diverse interests in philosophy, art, theology, comic books, and film. Additionally, he speaks French fluently.
---
Theresa Tuttle
Theresa Tuttle is a lifelong Catholic and graduate from St. Wendelin Catholic Schools, in Fostoria, Ohio. She received her undergraduate and masters from Grand Valley State University. She now lives in Grand Rapids, Michigan with her husband and two fur babies, enjoys spoiling her grandchildren and works to give service to her greater community. She is the mother of one adoptive son and one step-son, who are both now grown with their own families. Active in her Parish, she has taught Religious Education, led various Bible Studies, is a member of the RCIA Team, an extraordinary minister of Holy Communion, and a Sacristan. She authors the popular Today's Catholic Woman Blog.
---
Kaitlyn Vermeeren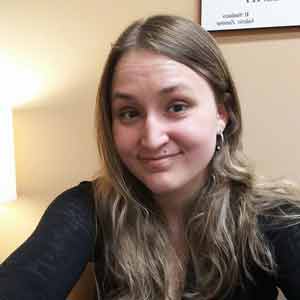 Kaitlyn Vermeeren is a graduate student in Catholic Studies for Teachers from King's University in London Ontario. She is working towards Teacher's College this fall, with hopes for completing a Masters in Theology in the future. Kaitlyn loves participating in her faith, and also shares her love of God continuously at her home parish in Tillsonburg through helping to lead in worship and retreats in order to grow in her own faith, while also inspiring others to do the same. She runs her own website called "The Crazy Catholic":
thecrazycatholic.com
, sharing daily articles and devotions in relation to the daily readings and her experiences in faith. Kaitlyn is soon to be married, starting a new life journey. She hopes to teach religious studies and English for high school students in the near future.
---
Deano Ware Jr.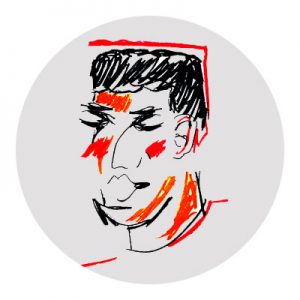 Deano Ware Jr. is a fiction writer, and freelance cultural critic from the American Midwest. He holds a Bachelors in Comparative Religion and Behavioral Science and is a convert to the Catholic Church.
---
Grace Williams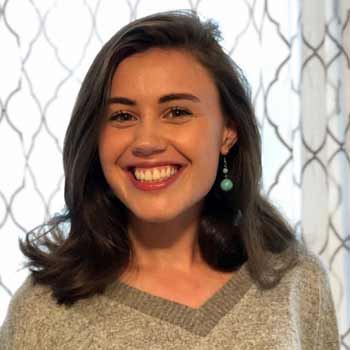 Grace Williams is a recent graduate of Ave Maria University with a degree in Humanities and Liberal Studies and a minor in Shakespeare in Performance. She plans to continue her education in Child Study and Human Development with a masters from Tufts University beginning this fall. She comes from a large family of 9 children and enjoys all things Shakespeare and acting. Grace is passionate about education and the preservation of the family, especially as she prepares to begin her own next summer. She hopes to use her education and talents in teaching and theatre in her future career.
---