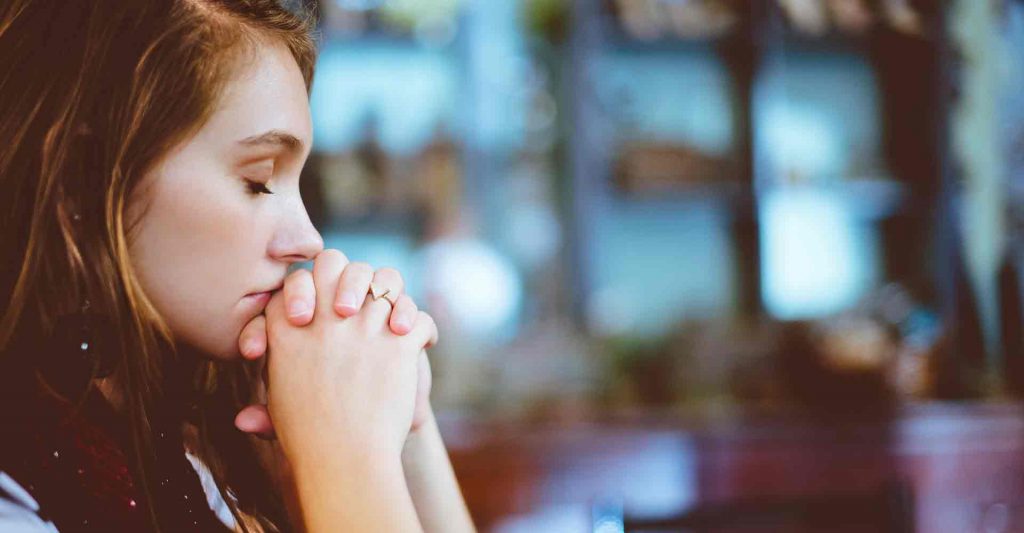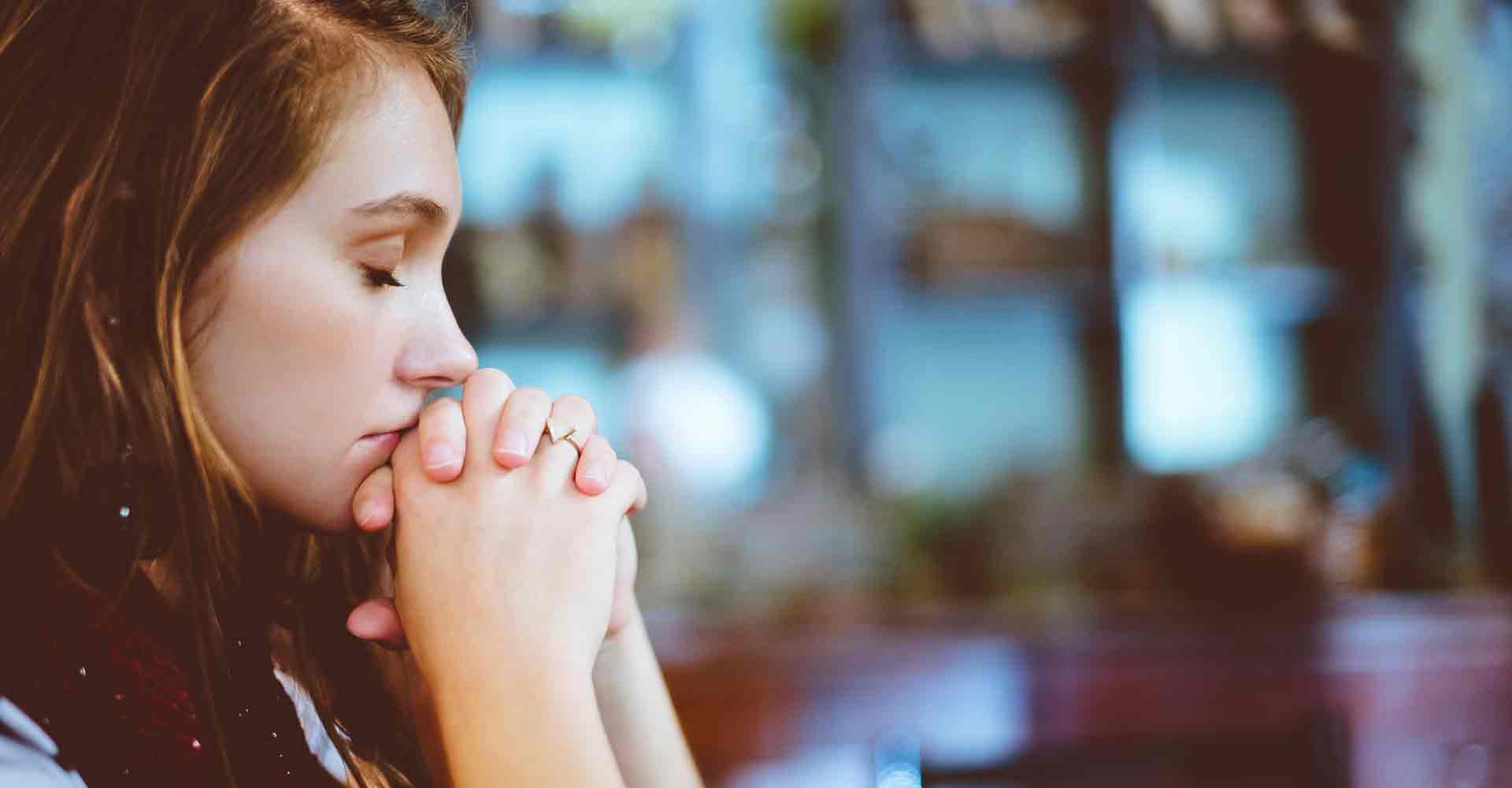 Act of Contrition:
O my God, I am heartily sorry for having offended you. I detest all my sins because I dread the loss of heaven and the pains of hell.
But most of all because they offend you, my God, who are all good and deserving of all my love.
I firmly resolve, with the help of your grace, to confess my sins, to do penance, and to amend my life.
Amen.
Apostles' Creed:
I believe in God, the Father Almighty, Creator of Heaven and earth;
and in Jesus Christ, His only Son Our Lord,
Who was conceived by the Holy Spirit, born of the Virgin Mary, suffered under Pontius Pilate, was crucified, died, and was buried.
He descended into Hell; the third day He rose again from the dead;
He ascended into Heaven, and sitteth at the right hand of God, the Father almighty; from thence He shall come to judge the living and the dead.
I believe in the Holy Spirit, the holy Catholic Church, the communion of saints, the forgiveness of sins, the resurrection of the body and life everlasting.
Amen.
Nicene Creed:
I believe in one God,
the Father almighty,
maker of heaven and earth,
of all things visible and invisible.
I believe in one Lord Jesus Christ,
the Only Begotten Son of God,
born of the Father before all ages.
God from God, Light from Light,
true God from true God,
begotten, not made, consubstantial with the Father;
through him all things were made.
For us men and for our salvation
he came down from heaven,
and by the Holy Spirit was incarnate of the Virgin Mary,
and became man.
For our sake he was crucified under Pontius Pilate,
he suffered death and was buried,
and rose again on the third day
in accordance with the Scriptures.
He ascended into heaven
and is seated at the right hand of the Father.
He will come again in glory
to judge the living and the dead
and his kingdom will have no end.
I believe in the Holy Spirit, the Lord, the giver of life,
who proceeds from the Father and the Son,
who with the Father and the Son is adored and glorified,
who has spoken through the prophets.
I believe in one, holy, catholic and apostolic Church.
I confess one Baptism for the forgiveness of sins
and I look forward to the resurrection of the dead
and the life of the world to come. Amen.
Glory Be:
Glory be to the Father, and to the Son, and to the Holy Spirit. As it was in the beginning, is now, and ever shall be, world without end.
Amen.
Our Father:
Our Father who art in heaven, hallowed be thy name; thy kingdom come, they will be done, on earth as it is in heaven.
Give us this day our daily bread, and forgive us our trespasses, as we forgive those who trespass against us; and lead us not into temptation, but deliver us from evil.
Amen.
Hail Mary:
Hail Mary, full of grace, the Lord is with Thee. Blessed art Thou amongst women and blessed is the Fruit of Thy womb: Jesus.
Holy Mary, Mother of God; pray for us sinners now and at the hour of our death.
Amen.
Memorare (Latin: "remember"):
Remember, most loving Virgin Mary, never was it heard that anyone who turned to you for help was left unaided.
Inspired by this confidence, though burdened by my sins, I run to your protection, for you are my mother.
Mother of the Word of God, do not despise my words of pleading, but be merciful and hear my prayer.
Amen.
Alma Redemptoris Mater:
Loving Mother of the Redeemer, gate of heaven, star of the sea, assist your people who have fallen yet strive to rise again. To the wonderment of nature you bore your Creator, yet remained a virgin after as before. You who received Gabriel's joyful greeting, have pity on us poor sinners.
Amen.
Prayer for Consecration to the Sacred Heart of Jesus:
I, __________, give myself and consecrate to the Sacred Heart of our Lord Jesus Christ my person and my life, my actions, pains, and sufferings, so that I may be unwilling to make use of any part of my being save to honor, love, and glorify the Sacred Heart. This is my unchanging purpose, namely, to be all His, and to do all things for the love of Him, at the same time renouncing with all my heart whatever is displeasing to Him. I therefore take Thee, O Sacred Heart, to be the only object of my love, the guardian of my life, my assurance of salvation, the remedy of my weakness and inconstancy, the atonement for all the faults of my life and my sure refuge at the hour of death.
Be then, O Heart of goodness, my justification before God Thy Father, and turn away from me the strokes of His righteous anger. O Heart of love, I put all my confidence in Thee, for I fear everything from my own wickedness and frailty; but I hope for all things from Thy goodness and bounty. Do Thou consume in me all that can displease Thee or resist Thy holy will. Let Thy pure love imprint Thee so deeply upon my heart that I shall nevermore be able to forget Thee or to be separated from Thee. May I obtain from all Thy loving kindness the grace of having my name written in Thee, for in Thee I desire to place all my happiness and all my glory, living and dying in true bondage to Thee.
Amen.
Act of Consecration of the Human Race to the Sacred Heart of Jesus
Most sweet Jesus, Redeemer of the human race, look down upon us humbly prostrate before Thy altar. We are Thine, and Thine we wish to be; but, to be more surely united with Thee, behold each one of us freely consecrates himself today to Thy Most Sacred Heart. Many indeed have never known Thee; many too, despising Thy precepts, have rejected Thee. Have mercy on them all, most merciful Jesus, and draw them to Thy Sacred Heart.
Be Thou King, O Lord, not only of the faithful who have never forsaken Thee, but also of the prodigal children who have abandoned Thee; grant that they may quickly return to their Father's house lest they die of wretchedness and hunger.
Be Thou King of those who are deceived by erroneous opinions, or whom discord keeps aloof; call them back to the harbor of truth and unity of faith, so that soon there may be but one flock and one Shepherd.
Be Thou King of all those who are still involved in the darkness of idolatry or of Islamism; refuse not to draw them all into the light and kingdom of God. Turn Thine eyes of mercy toward the children of that race, once Thy chosen people: of old they called down upon themselves the Blood of the Savior; may it now descend upon them a laver of redemption and of life.
Grant, O Lord, to Thy Church assurance of freedom and immunity from harm; give peace and order to all nations, and make the earth resound from pole to pole with one cry: Praise to the Divine Heart that wrought our salvation; to It be glory and Honor forever. Amen.
Act of Reparation to the Sacred Heart of Jesus
O sweet Jesus, Whose overflowing charity for men is requited by so much forgetfulness, negligence and contempt, behold us prostrate before Thy altar eager to repair by a special act of homage the cruel indifference and injuries, to which Thy loving Heart is everywhere subject.
Mindful alas! that we ourselves have had a share in such great indignities, which we now deplore from the depths of our hearts, we humbly ask Thy pardon and declare our readiness to atone by voluntary expiation not only for our own personal offenses, but also for the sins of those, who, straying far from the path of salvation, refuse in their obstinate infidelity to follow Thee, their Shepherd and Leader, or, renouncing the vows of their baptism, have cast off the sweet yoke of Thy Law.
We are now resolved to expiate each and every deplorable outrage committed against Thee; we are determined to make amends for the manifold offenses against Christian modesty in unbecoming dress and behavior, for all the foul seductions laid to ensnare the feet of the innocent, for the frequent violations of Sundays and holidays, and the shocking blasphemies uttered against Thee and Thy Saints.
We wish also to make amends for the insults to which Thy Vicar on earth and Thy priests are subjected, for the profanation, by conscious neglect or terrible acts of sacrilege, of the very Sacrament of Thy Divine Love; and lastly for the public crimes of nations who resist the rights and teaching authority of the Church which Thou hast founded.
Would, O divine Jesus, we were able to wash away such abominations with our blood. We now offer, in reparation for these violations of Thy divine honor, the satisfaction Thou didst once make to Thy eternal Father on the cross and which Thou dost continue to renews daily on our altars; we offer it in union with the acts of atonement of Thy Virgin Mother and all the Saints and of the pious faithful on earth; and we sincerely promise to make recompense, as far as we can with the help of Thy grace, for all neglect of Thy great love and for the sins we and others have committed in the past. Henceforth we will live a life of unwavering faith, of purity of conduct, of perfect observance of the precepts of the gospel and especially that of charity. We promise to the best of our power to prevent other from offending Thee and to bring as many as possible to follow Thee.
O loving Jesus, through the intercession of the Blessed Virgin Mary, our model in reparation, deign to receive the voluntary offering we make of this act of expiation; and by the crowning gift of perseverance keep us faithful unto death in our duty and the allegiance we owe to Thee, so that we may one day come to that happy home, where Thou with the Father and the Holy Ghost livest and reignest God, world without end. Amen.
Prayer of St. Francis:
Lord, make me an instrument of Your peace. Where there is hatred, let me sow love; where there is injury, pardon; where there is doubt, faith; where there is despair, hope; where there is darkness, light; where there is sadness, joy.
O, Divine Master, grant that I may not so much seek to be consoled as to console; to be understood as to understand; to be loved as to love; For it is in giving that we receive; it is in pardoning that we are pardoned; it is in dying that we are born again to eternal life.
Prayer of Pope Pius XII in honor of the Assumption of the Blessed Virgin Mary:
O Immaculate Virgin, Mother of God and Mother of men!
We believe with all the fervor of our faith in your triumphal Assumption, both in body and soul, into heaven, where you are acclaimed as Queen by all the choirs of angels and all the legions of saints; and we unite with them to praise and bless the Lord who has exalted you above all other pure creatures, and to offer you the tribute of our devotion and our love.
We know that your gaze, which on earth watched over the humble and suffering humanity of Jesus, is filled in heaven with the vision of that Humanity glorified, and with the vision of Uncreated Wisdom; and that the joy of your soul in the direct contemplation of the adorable Trinity causes your heart to throb with overwhelming tenderness.
assunzione2And we, poor sinners, whose body weighs down the flight of the soul, beg you to purify our hearts, so that, while we remain here below, we may learn to see God, and God alone, in the beauties of His creatures.
We trust that your merciful eyes may deign to glance down upon our miseries and our sorrows, upon our struggles and our weaknesses; that your countenance may smile upon our joys and our victories; that you may hear the voice of Jesus saying to you of each one of us, as He once said to you of His beloved disciple: behold thy son.
And we who call upon you as our Mother, like John, take you as the guide, strength, and consolation of our mortal life.
We are inspired by the certainty that your eyes which wept over the earth, watered by the Blood of Jesus, are yet turned toward this world, held in the clutch of wars, persecutions, and oppression of the just and the weak.
And from the shadows of this vale of tears, we seek in your heavenly assistance and tender mercy comfort for our aching hearts and help in the trials of the Church and of our fatherland.
We believe, finally, that in the glory where you reign, clothed with the sun and crowned with the stars, you are, after Jesus, the joy and gladness of all the angels and of all the saints.
And from this earth, over which we tread as pilgrims, comforted by our faith in the future resurrection, we look to you, our life, our sweetness, and our hope; draw us onward with the sweetness of your voice, that one day, after our exile, you may show us Jesus, the blessed Fruit of your womb, O clement, O loving, O sweet Virgin Mary.
Student's Prayer by St. Thomas Aquinas
Creator of all things,
true source of light and wisdom,
origin of all being,
graciously let a ray of your light penetrate
the darkness of my understanding.
Take from me the double darkness
in which I have been born,
an obscurity of sin and ignorance.
Give me a keen understanding,
a retentive memory, and
the ability to grasp things
correctly and fundamentally.
Grant me the talent
of being exact in my explanations
and the ability to express myself
with thoroughness and charm.
Point out the beginning,
direct the progress,
and help in the completion.
I ask this through Christ our Lord.
Amen.
Praying With and Meditating on Scripture:
Lectio Divina by Deacon Frederick Bartels