Main Content
Featured
Here are some simple suggestions anyone can put into practice to make their Lent more fruitful.
Recent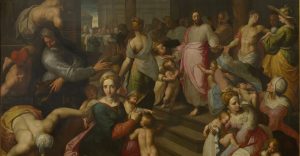 Children, with their sounds and stirrings during Mass, should not be looked at as disruptions, but as living images of the love of Christ, the blessings of the sacred vocation of marriage, and as gifts integral to a life-filled, growing parish community.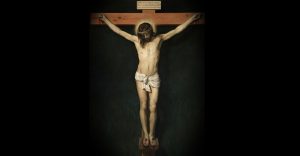 The most profound call to repentance is experienced as we go before the Cross this Lenten season, as we kneel there along with our Blessed Mother, as we gaze upon our loving Savior who gave entirely of himself for love of us—even though we are sinners.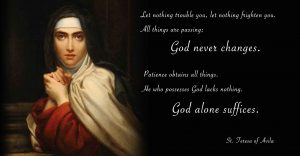 The Catholic spiritual tradition has defined three categories reflecting particular degrees of spiritual advancement. These are 1) The Purgative Way; 2) The Illuminative Way; 3) The Unitive Way. To begin, let's enlist the help of St. Teresa of Avila and her analogy of a gardener cultivating a garden that the Lord will find pleasing.
More Stuff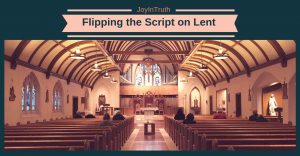 I've been thinking a lot lately about flipping the script on Lent. The idea started in preparation for a presentation at work where I was sharing tips for networking.
Even More Stuff
The day of the martyrs' victory dawned. They marched from their cells into the amphitheater, as if into heaven, with cheerful looks and graceful bearing.
Ash Wednesday often draws crowds to Mass, rivaling Christmas and Easter. What's so attractive about getting ashes smeared on one's forehead?
Remember the phrase, love the sinner but hate the sin? Sadly, it has fallen out of fashion for a newer, more popular one: Love me, love my sins.
The Church is suffering from a terrible crisis. How bad is it? Catholic historians and theologians think it is perhaps the worst it has ever been. Can it be traced, in part, to a misunderstanding of the pope's authority?
There are no ranks among the victors over death for libertines, religious freethinkers, and those who value pride and power over meekness, humility and love. Those who raise the banner of triumph, adorned with everlasting life, do so by the saving death of Christ.