Thinking about giving up chocolate for Lent? Ash Wednesday marks the beginning of Lent and, like all good Catholics, I have to figure out what to give-up.
by Barbara Case Speers
It has to be something I can really "live with" for forty-long days. Well, minus a few days, because I can reward myself on Sundays.
I'll keep it simple and give up "chocolate".
Is this our game plan? To do the same "chocolate" routine we gave-up last year and probably all the subsequent years?
Let's be honest with ourselves and God because someday, God is going to be honest with us. Jeremiah 17:9-10: More tortuous than anything is the human heart, beyond remedy; who can understand it? I, the LORD, explore the mind and test the heart, giving to all according to their ways, according to the fruit of their deeds. These impactful words spoken from the prophet's mouth should knock some spiritual sense into us!
The problem with most Catholics today is the absence of honest holiness.
For some reason, Catholics, me included, don't believe that we should be on a journey of holiness. We believe that we can never be holy.
Read: Church laws on fasting and abstinence during Lent.
The devil is quite cunning. The biggest lie he continually whispers into human ears is we will never be holy. The fallen angel toys with us, revealing all our sins and all the years we wasted denying by our lifestyles that God was the center of our lives.
God called the Hebrews to be a holy people.
For I, the LORD, am your God. You shall make and keep yourselves holy, because I am holy. You shall not make yourselves unclean, then, by any swarming creature that crawls on the ground.

Leviticus 11:44:
If God instructed the Hebrews to be holy, wouldn't God instruct His children to be holy?
Therefore, gird up the loins of your mind, live soberly, and set your hopes completely on the grace to be brought to you at the revelation of Jesus Christ. Like obedient children, do not act in compliance with the desires of your former ignorance but, as he who called you is holy, be holy yourselves in every aspect of your conduct, for it is written, "Be holy because I [am] holy."

1 Peter 1:13-16
Let's consider two verses as we journey through Lent.
Jesus said in Mathew 6:19-21:
Do not store up for yourselves treasures on earth, where moth and decay destroy, and thieves break in and steal. But store up treasures in heaven, where neither moth nor decay destroys, nor thieves break in and steal. For where your treasure is, there also will your heart be.
Is our heart decayed by worldly desires?
Are we so self-absorbed that we can only offer up chocolate? Is chocolate really that important to our spiritual growth? If we give-up chocolate, will it give us a deeper sense of holiness and cultivate an intimate relationship with our Savior?
Our spiritual life during the Lenten season should remain with us after the forty days, transforming our lives whereby we willingly offer our time, talent, and treasure impacting the world around us. Will abstaining from "chocolate" produce these results?
Saint Paul admonishes us to offer our bodies as a living sacrifice!
I urge you therefore, brothers, by the mercies of God, to offer your bodies as a living sacrifice, holy and pleasing to God, your spiritual worship. Do not conform yourselves to this age but be transformed by the renewal of your mind, that you may discern what is the will of God, what is good and pleasing and perfect.

Romans 12:1-2
Did Saintly Paul use the word "sacrifice"? Is giving up "chocolate" a "sacrifice" or an "appeasement", trying to pull one over on the Lord?
If we want to be pleasing to God, we must revolutionize our minds, which is at the heart of our souls.
Notice the Apostle, a pious and devout man of God who once murdered Christians before his conversion, uses the ideology for us to change our old ways, renewing our minds by submitting in loving obedience to do the will of God. This game plan is a total makeover! God has been Merciful toward us, by allowing us to wake-up and smell the coffee before the cup is taken from our hand.
God expects His loving and obedient children to offer their bodies as a living sacrifice (holiness).
Our Jesus, the Perfect Sacrifice was tortured and hung on the cross to die for the reparation of our sins. We are the ones that deserve punishment not the Sinless Savior who willingly went to His death.
Without the shedding of blood – Christ's Sacrifice – we would not have the New Covenant with God, the forgiveness of sins and the promise of eternal life for those who believe by doing the will of God. Our belief, which is an active living faith, comes with responsibilities and accountability.
St. John gives an account of Christians who lost their first love and what God said.
Yet I hold this against you: you have lost the love you had at first. Realize how far you have fallen. Repent, and do the works you did at first. Otherwise, I will come to you and remove your lampstand from its place, unless you repent.

Revelation 2:4-5
You be the judge…by giving-up "chocolate", would this really be pleasing to God? How long can we pacify God? Perhaps we have forgotten our first love?
Lent is the time to change the course of our lives and renew our calling.
Every day we should read, reflect, and be encouraged by David's Psalm 51:8-12.
Behold, you desire true sincerity; and secretly you teach me wisdom. Cleanse me with hyssop, that I may be pure; wash me, and I will be whiter than snow. You will let me hear gladness and joy; the bones you have crushed will rejoice. Turn away your face from my sins; blot out all my iniquities. A clean heart create for me, God renew within me a steadfast spirit.
Not just giving up chocolate.
Let's not just go through the motions of Lent; let's live it!
Instead, we must permanently ink-in an appointed time each day to pray to God in private and spend time with our faith community by attending Mass, bible studies, parish events, volunteer for a worthy cause in our community, and look for opportunities to grow in honest holiness. Before Ash Wednesday, ask the Lord to lead your heart. Make this Lent a life changer!
Jesus gave these promises in John 10:27-30:
My sheep hear my voice; I know them, and they follow me. I give them eternal life, and they shall never perish. No one can take them out of my hand. My Father, who has given them to me, is greater than all, and no one can take them out of the Father's hand. The Father and I are one.

John 10:27-30
Two final thoughts:
With all vigilance guard your heart, for in it are the sources of life.

Proverbs 4:23
Since we have these promises, beloved, let us cleanse ourselves from every defilement of flesh and spirit, making holiness perfect in the fear of God.

2 Corinthians 7:1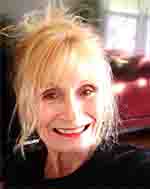 As a writer, I paint a black and white canvas using words, presenting spiritual points to ponder, even if it is just for me! My goal is to bring us closer to the Will of God in our lives, encourage an intimate relationship with Jesus, Mary, and all the saints.