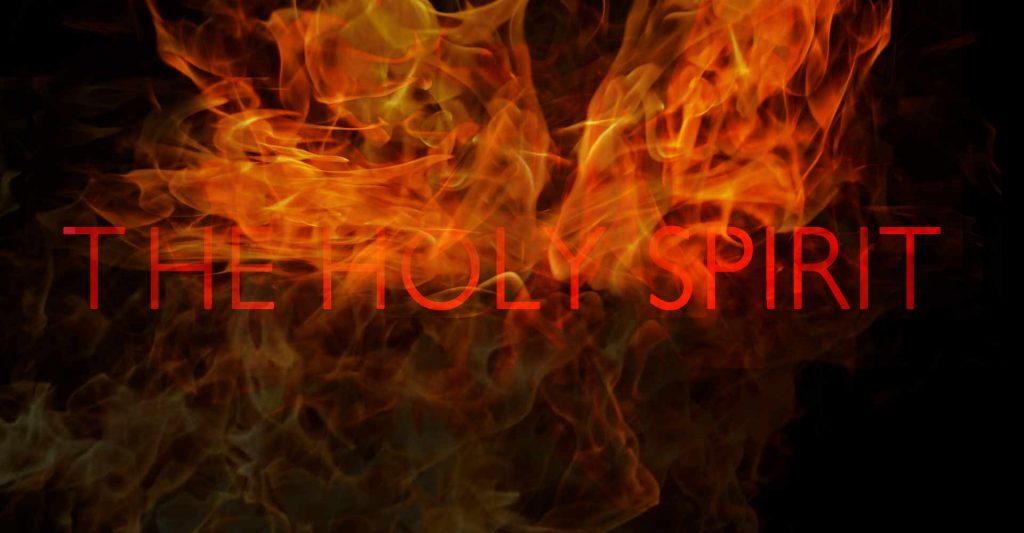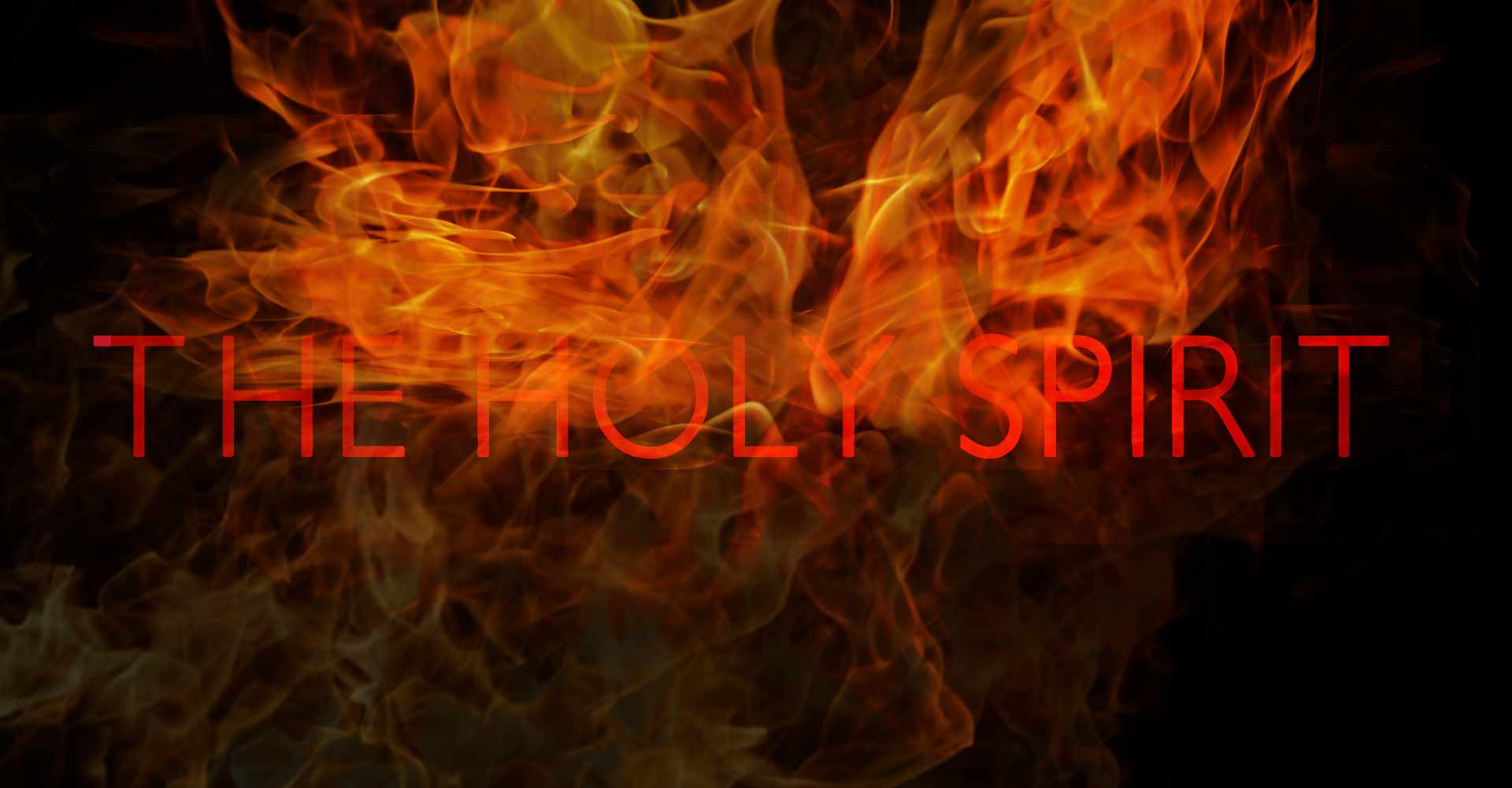 Baptism in the Holy Spirit was the focus during last night's healing and prayer ministry session at St. Joseph Church. What is "baptism in the Spirit" and what does it mean for the faithful of the Church?
By Deacon Frederick Bartels
8 May 2019
Last night was our second night with the Missionaries of the New Evangelization. The prayer and ministry session opened once again with exposition, praise, and worship of the Blessed Sacrament—the Real Presence of the Risen One, Jesus Christ our Lord.
Next, Fr. Greg Bramlage gave a presentation on the importance of trusting in God and his superabundant goodness. He noted that people often have misconceptions about the nature of God and thus project incorrect images onto God. Doing so is problematic for obvious reasons. If we have an incorrect understanding of who God is, then we will inevitably relate to God incorrectly. Said another way, what we believe about God shapes our attitudes and behavior. It shapes the decisions we make and the way we live our lives.
It should be clear that understanding who God really is, is the most important endeavor in human life. It boils down to seeking the Truth and falling in love with its origin and source: Jesus Christ.
Learn more about prayer and healing mission at St. Joseph Church.
Fr. Bramlage pointed out that you cannot fully trust in God (or perhaps not trust in him at all), if you do not know how much God loves you. If a person fails to recognize the infinite, personal and divine love of Christ, he will lack the ability to fully trust in Jesus.
It follows, then, that understanding how much God loves us is inseparable from fully entrusting our lives to him. Think of it this way: if I'm suspicious of God, if I fail to understand that he wills only what is perfectly good for me in my life, then I will always hold back in giving myself fully to him. Self-gift will be, to some degree, incomplete.
Of course, complete self-entrustment to God is something everyone wrestles with from time-to-time, even those who are far advanced in the spiritual life. Yet it is essential in the life of the Christian. It has to be something taken with great seriousness.
Furthermore, we need to really believe that Jesus is active in our lives. He hears our prayers. He is infinitely compassionate and merciful. He is concerned about our daily lives, our troubles, the obstacles we must overcome, our sufferings and all the rest. He intervenes in the present. And he will come to our aid—not always in the ways we imagine or expect, but nevertheless Jesus never fails to reach out to us with salvific love and divine assistance.
Baptism in the Holy Spirit
Toward the end of the evening, parishioners came forward where Fr. Bramlage and members of his team prayed over them. Several parishioners, after only a few moments or perhaps minutes, fell backward and, assisted by others so as to be gently laid on the floor, rested in the Holy Spirit for a time. This is often termed "baptism in the Spirit." What's it about?
There's quite a lot of confusion about what baptism in the Spirit means theologically. There are other terms used for this experience as well, such as "unleashing of the Spirit," or "firing of the Spirit" or "actualizing of the Spirit" or "renewal in the Spirit." But "baptism in the Spirit" is not merely a made-up term. Jesus himself used it:
And while staying with them he charged them not to depart from Jerusalem, but to wait for the promise of the Father, which, he said, "you heard from me, for John baptized with water, but before many days you shall be baptized with the Holy Spirit." (Acts 1:4-5)
In simple terms, baptism in the Spirit is an unleashing of the seed of the grace of the Holy Spirit in a fuller way, received previously at baptism. Think of it like this: a person can receive the sacrament of baptism yet not really own his faith. He can be somewhat complacent about it or tepid in his faith life. In this case, the Holy Spirit is received through the sacrament of baptism but not fully active in the person due to a less than ideal disposition. In other words, the grace of the Holy Spirit is latent in the person and as of yet has not sprouted forth in full bloom. You might say that this person has, by his behavior and attitude, suppressed the activity of the Holy Spirit in his soul.
The sacraments are not works of magic. While they are operative by divine power, their effects are not forced on the person. For our part, we must have faith and be of a proper disposition to receive the fullness of the grace offered by the sacraments. In other words, the full reception of the gift of grace in the sacraments takes place when one is fully ready to receive it. The more your heart thirsts for God, the more he pours out his gifts upon you. In the case of a person in mortal sin, who has destroyed his relationship with God, the sacraments do not confer any grace (the sacrament of Penance excepted). In the case of the Eucharist, knowingly and intentionally receiving it in a state of mortal sin brings condemnation (see 1 Cor 11:27 ff.).
The papal homilist Fr. Cantalamesa on baptism in the Spirit:
The term "baptism in the Spirit" indicates that there is something here that is basic to baptism. We say that the outpouring of the Spirit actualizes and revives our baptism. To understand how a sacrament received so many years ago and administered in infancy can suddenly come alive and be revived and release such energy as we see on the occasions of outpouring, we must recall some aspects of sacramental theology.

Catholic theology can help us understand how a sacrament can be valid and legal but "unreleased." A sacrament is called "unreleased" if its fruit remains bound, or unused, because of the absence of certain conditions that further its efficacy. One extreme example would be the sacrament of marriage or of holy orders received while a person is in the state of mortal sin. In those cases, such sacraments cannot confer any grace on a person. If, however, the obstacle of sin is removed by repentance, the sacrament is said to revive (reviviscit) due to the faithfulness and irrevocability of the gift of God. God remains faithful even when we are unfaithful, because He cannot deny Himself (see 2 Timothy 2:13).

There are other cases in which a sacrament, while not being completely ineffective, is nevertheless not entirely released: It is not free to works its effects. In the case of baptism, what is it that causes the fruit of this sacrament to be held back?

Here we need to recall the classical doctrine about sacraments. Sacraments are not magic rites that act mechanically, without people's knowledge or collaboration. Their efficacy is the result of a synergy, or collaboration, between divine omnipotence (that is, the grace of Christ and of the Holy Spirit) and free will. As Saint Augustine said, "He who created you without your consent will not save you without your cooperation."

To put it more precisely, the fruit of the sacrament depends wholly on divine grace; however, this divine grace does not act without the "yes"—the consent and affirmation—of the person. This consent is more of a "conditio sine qua non" than a cause in its own right. God acts like the bridegroom, who does not impose his love by force but awaits the free consent of his bride.

Source: Zenit. Accessed 10 April, 2017. https://zenit.org/articles/father-cantalamessa-explains-why-baptism-in-the-spirit-is-a-gift-for-the-whole-church/
The goal of having the ministry team pray over people is to bring about an unleashing or renewal of the Holy Spirit in the person. When this occurs, people have a variety of experiences because each person is unique and God relates to each person personally. Some feel the Spirit vibrating lovingly within their soul. Others describe it as "fireworks going off inside." Others feel a deep sense of profound, inexplicable peace. Still others feel immense and indescribable joy. There are lots of other examples with many different magnitudes.
Some people go limp and fall to the floor; others stand and swoon around; still others simply stand with their eyes closed, gently held in the warm and loving embrace of God.
And other people feel nothing. But that is not a definite indication that the Holy Spirit is inactive in their soul. It's often the case that the Spirit of God is at work in us in a subtle way that lies below our powers of perception.
Some of the faithful think that being baptized in the Holy Spirit is another sacrament. That's incorrect. Others think it's repeating the sacrament of baptism. That's also incorrect. The sacrament of baptism can only be administered once. It's never correct to repeat a validly conferred baptism.
To put it simply: it's an encounter with the living God brought about through communal prayer. It's the Holy Spirit touching and loving the person at the request of intercessory prayer. But an unleashing or renewal of the grace of the Spirit received in baptism does not only happen during communal prayer. It can also occur in other ways, such as when a person desperately cries out to God with a completely open heart.
What's beautiful about these encounters with the Holy Spirit is that the Spirit of Love changes people. He makes them whole. He heals. He consoles. He transforms. He remakes and recreates.
Once kissed by the Spirit, you'll never be the same. What Love!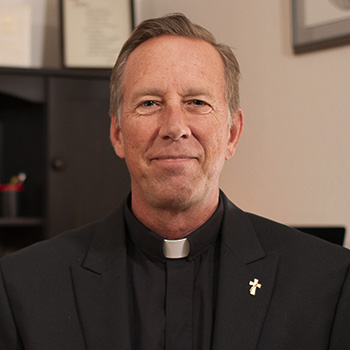 Deacon Frederick Bartels is a member of the Catholic clergy who serves the Church in the diocese of Pueblo. He holds an MA in Theology and Educational Ministry and is a Catholic educator, public speaker, and evangelist who strives to infuse culture with the saving principles of the gospel. For more, visit YouTube, iTunes and Google Play.