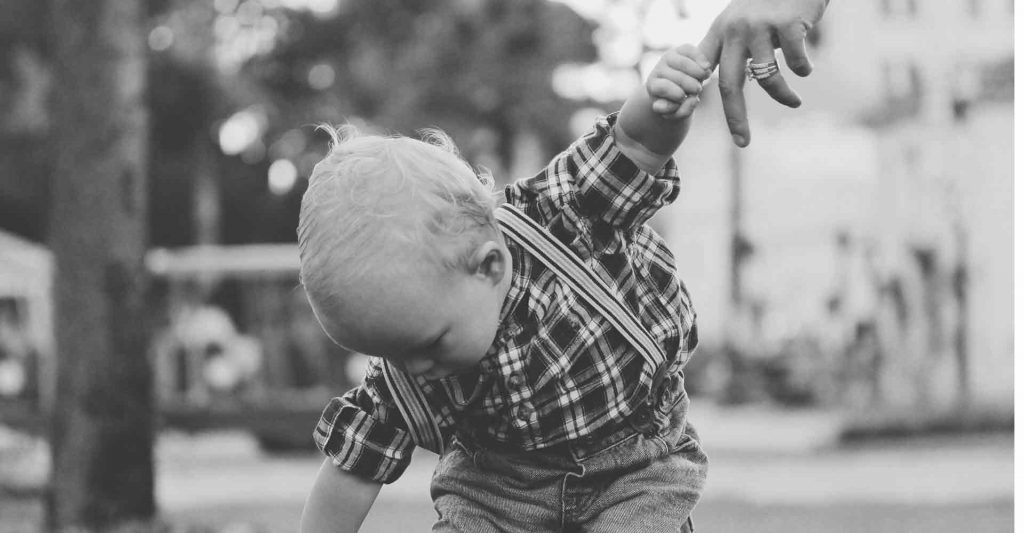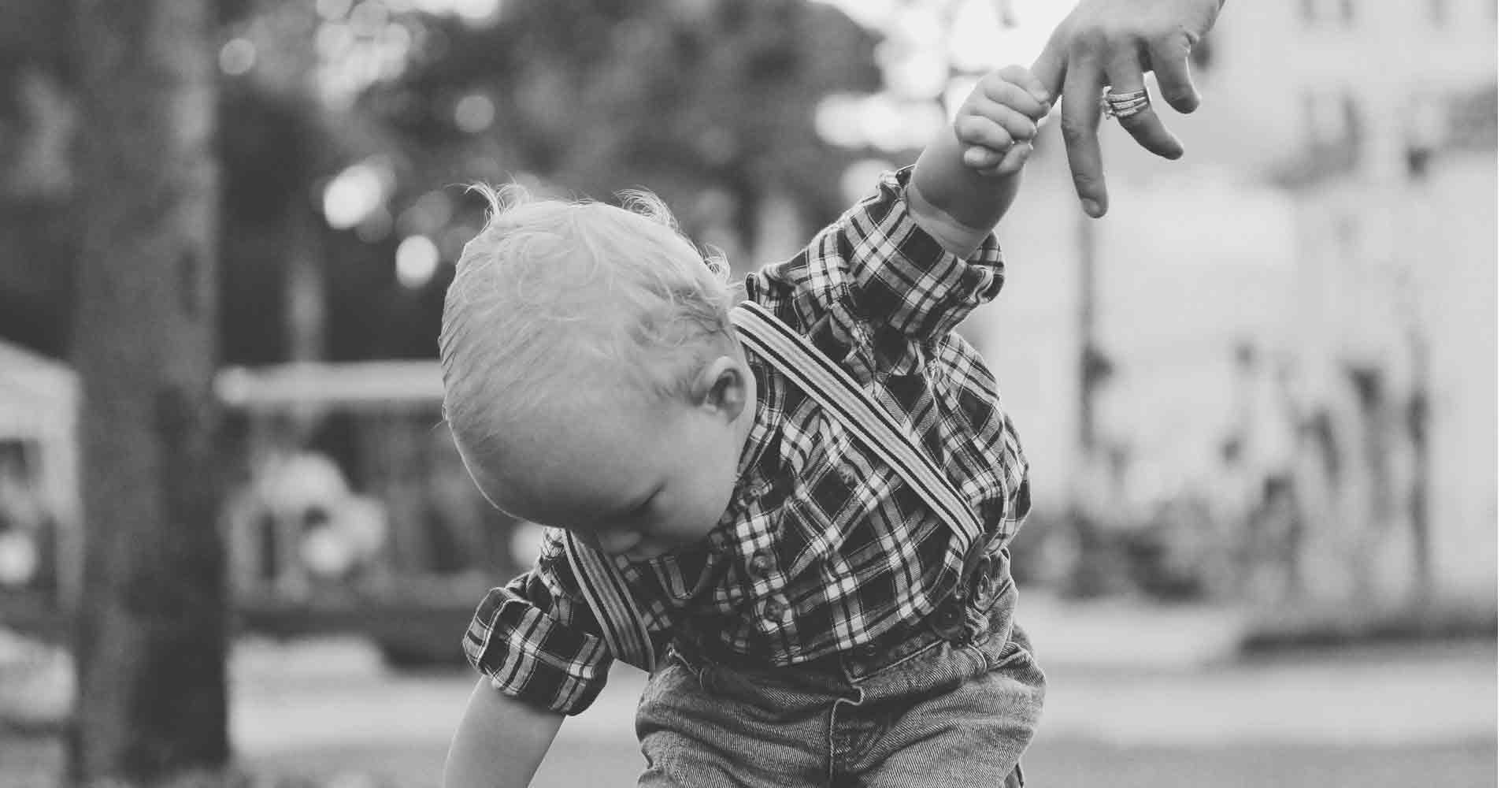 I love being a Catholic mom. Catholic moms are some of the best in the bunch. We know our time on this earth is fleeting. We know our kids, our lives, aren't going to be perfect all the time. Catholic moms know perfection is something to strive for. And it's okay to laugh when it doesn't happen.
By Donna Caito
22 April 2020
I love being a Mom. It's about the best thing I ever did with my life aside from being Catholic. That precursory sentence introduced to this article, I can honestly admit I never wanted to have children growing up.
I wanted to be the "cool aunt." The mentor if you will. I'd be the one my nieces and nephews came to with their problems and complaining about their parents while they ate copious amounts of junk food in my home and watched movies way too late into the night.
You can imagine my surprise when I became the first mother in my family. Then I had the second grandchild. With the introduction of those two little people, my life drastically changed for the better.
Being a mom is wonderful but with the advent of social media I can honestly say it has been a daunting experience. I read articles about mothers telling other mothers they're doing everything wrong. On the other hand, there are millions of articles about mothers constantly complaining how hard it is.
I listened to one mom's rant on Facebook which was my first mistake. Facebook and I really don't mix well. That Mom said that anyone who wrote a parenting book without being a parent was meaningless. The mom in question actually related being a parent to being in the trenches of war.

Sorry, but handling your toddler's meltdown isn't fractionally as hard as being a combat medic on the fields of Normandy.
And then there's all the opinions everyone has. Every article I've ever read about anything to do with motherhood had a host of comments at the bottom about what was wrong with the parents in question. It could be a simple statement about feeding the kids chicken nuggets for dinner. Comments will be flooded with "I noticed they weren't white meat chicken breast nuggets from Whole Foods," and "Those are processed foods! We only eat an organic vegan microdiet in our house!" Or, conversely, you'd get a few "Pfft! Chicken nuggets? I fed my kids Cheetos and M&Ms for dinner the other day."
I love Being a Catholic Mom
I'm sure mom-shaming isn't new, it's just become this huge thing and it's so disheartening. I can't imagine what new Moms are going through. Which is why I love being a Catholic Mom. For some reason it seems as though my own little tribe of Catholic Moms are some of the least judgmental ones in the world. Sure, I know some Catholic Moms who need to chill out. But on the whole Catholic Moms seem to just get it.
First and foremost, we have the best Mom in the world. Mary, our Blessed Mother, is an amazing woman who completely and utterly devoted her life to her Son. She said, "Yes!" to God and left her own aspirations, dreams, and goals behind. The life she had imagined for herself was finished the second she agreed.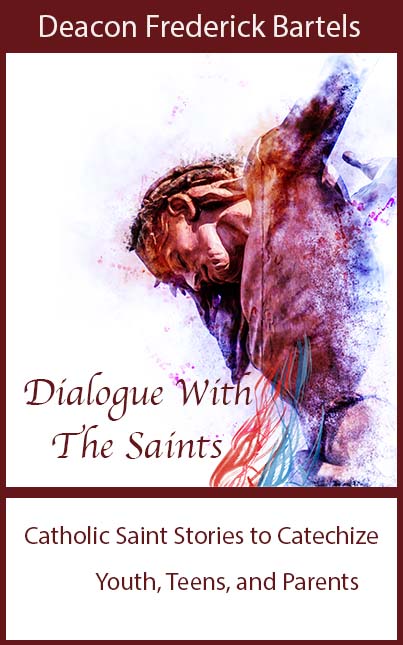 While we all think about Mary as the Mother of God, we also must remember she was a young woman who had her own plans for her future. She might've thought of Joseph as her husband and having a brood of children of her own, having a house filled with grandchildren, or becoming a midwife or whatever slim-picking job for married women back in the New Testament times. Instead, she said a resounding, "YES!" to God and had His Son. And while she probably had no idea of the ordeals she was about to go through as His Mother, she continued to say, "YES!" throughout Jesus' life.
As Catholic Moms, we know saying, "YES!" to God's plan for our lives will look vastly different for different women. We know some Catholic women are called to become nuns or sisters. Some might be called to being consecrated virgins. Some might be called to become teachers, poets, CEOs, nurses, doctors, janitors, IT directors, or stay-at-home Moms. We know just like Mary saying "YES!" and leaving her own desires behind turned her life into a beautiful and inspiring story and our lives can look the same.
I've never heard a Catholic Mom friend denounce another for working, getting an education, or staying at home. The ones I've ever heard gossiping about those things weren't very Catholic and not people I wanted to hang out with, anyway. Instead, the Catholic Moms I know are amazing cheerleaders who push each other forward like good friends should.

Catholic Moms know being a mom means not everything is going to be ideal all the time. Mary probably thought she was going to give birth at home with a good midwife and some female family members in attendance to help her through. She may have taken a while to relax in bed and simply enjoy that new-mom feeling of bringing into existence this perfect, tiny human.
Learning from Mary
Instead she had to give birth in a barn and then a bunch of strangers showed up to see the baby. One kid brought a drum.
As a mom, I winged it even back then before my kids were born. Back sixteen (almost seventeen) years ago, I had no clue what I was doing. I went to the hospital and told them to give me whatever drug they could because it seemed as though every woman who'd ever had children gave me every horror story imaginable about having a baby. Instead of going the holistic, no medication, midwife route, I wanted any and every pain killer they could find while keeping the baby safe. So when I had an emergency cesarean with the first and then a scheduled one with the second, I wasn't upset or disappointed. The babies were fine. I was fine. And that's all that mattered to me.
I couldn't care less how someone gives birth. The goal is to get the baby from inside the mother to outside the mother in the safest way possible. How you choose to do it is completely up to you. Most Catholic Moms I know feel the exact same way.
Even Mary had some trouble with the whole motherhood thing. In the second chapter of Luke we learn of The Boy Jesus in the Temple. Jesus was twelve and they went to the Temple Jerusalem for Passover. When everything was done, Mary and Joseph started the journey home. A day later they realized Jesus wasn't with them. For three days, in a panic, they asked all their families and friends if they'd seen their child. Finally, they checked the Temple and there was Jesus sitting there teaching people and doing other Son of God things. I think every parent in the world has felt both the panic and joy of a child who's wandered off and then found them again.
It's the whole relief, "I'm so glad you're safe. I love you so much. I don't know what I would do without you," followed by, "YOU SCARED ME TO DEATH! DON'T EVER DO THAT AGAIN!"
If your family is anything like mine, every gathering is filled with stories about our times together. Reminiscing usually brings on an onslaught of hilarious and embarrassing stories about our yesteryears. The age old, "Remember the time when you (insert embarrassing story here)" always invites about a good hour of passing around funny stories of how we did something stupid.
I can imagine her at a grand banquet in heaven with all the angels and saints. Mary's sitting beside Jesus and giving him a nudge with all the wine glasses filled with water. Jesus laughs, waves his hand, and the best wine in existence is pouring like water. And then when the feast is almost finished and people are happily tipsy someone inevitably asks Mary, "Remember the time you left Jesus in Jerusalem?"
Mary, rubbing the bridge of her nose after having heard this question a million times before, semi-patiently but also exasperatedly explains, "I thought he was with his cousins."
Everyone looks expectantly at Saint John the Baptist.
"I thought he was with Uncle Joseph," he shrugs as he grabs a delicious leg of lamb since all he had on earth was locusts and honey. He tears a bite off with his teeth and explains through chewing, "It wasn't my day to watch him."
Everyone looks at Saint Joseph whose side-eyeing Saint Luke, "You just had to put that in there, didn't you?"
Saint Luke takes another gulp of wine with twinkling eyes and says, "Wasn't me. It was Dad."
And then everyone laughs about the time Mary and Joseph lost Jesus.
As a Catholic Mom, I have the pressure of being like the best Mother in existence but with the comforting knowledge even Mary lost Jesus for a couple of days.
So when I scream, "BRAKE!" while trying to teach my children how to drive after promising myself I'd be the calm, cool, collected driving instructor, I don't take it too hard. One time I sent my child on the bus to school after forgetting 4K didn't happen on Fridays and getting a call from their school to come and pick her up while feeling like the worst mom in the world. All the times I had to go to the grocery store and buy pre-packaged sandwiches, cut up fruits, and vegetables, unpackaging them, and then re-packaging them to pretend like I had all the healthy options on hand when it came time to send them to school with a bagged lunch is just another way I tell young parents they can fail miserably in the eyes of society at large and still be a good parent.
Speaking of food, Catholic Moms know all about food
If you want to start an argument on any post or article about any mother anywhere, you can write a simple statement about food and watch the judgment and condemnations roll in. Organic, GMOs, vegan, vegetarian, processed, generic, name-brand, sugar, stevia; everyone has an opinion about what someone needs to eat. And heaven forbid you don't serve your child what they think you should.
Last Ash Wednesday, after fasting for the entire day, my children and I were famished by the time sundown happened. My youngest ended up making a macaroni and cheese quesadilla. Not macaroni and cheese along with a quesadilla. Nope. She put them both together in a combination and ate it like a carb-filled champ.
With a mouthful of processed cheese, gluten, and trans fats my youngest announced, "I don't know if it's so good because I haven't eaten today or if it's so good because it's actually good." And I'm willing to bet every Catholic Mom reading this is like, "You think that's weird, one Friday, I caught my kid eating (whatever strange combination that involves being meatless)."
And it's always during Lent. The other three hundred and some odd days of the year, I can make vegetarian meals like a champ. But once Lent comes, it's like my mind goes into an altruistic state where a meal without meat is unfathomable. And embarrassingly enough, I was a vegetarian for twelve years and yet twenty years later Lent still throws me for a loop.
I watched one Catholic Mom on YouTube making Ramen noodles and adding dumplings in with the noodles for a Lent meal and was like, "GENIUS!"
Catholic moms get it. We understood what it's like to be the apostles when there wasn't enough food to feed a crowd and complained to Jesus with the whole, "This kid has barley loaves and a couple fish; what in the world are we supposed to do with this?" (John 6:9). And by some miracle, we can whip up a meal for our families with very little ingredients.
So while some Catholic moms cook meals from home-grown vegetables using eggs and butter they got from their own chickens and cows, they don't say a word when I say I fed my children ice cream cones for breakfast one morning when we ran out of milk for cereal.
True story.
Catholic Moms Don't Say "Never"
Catholic Moms also know to never, ever, ever utter the statement, "My child would never (insert whatever they think their child would never do)."
Jesus picked Judas for one of the Twelve. Of course, Jesus knew what was going to happen but no one else did. Every time we lie, lust, are greedy, gossip, do drugs, are prideful, lazy, judge other people, are rude and abrasive, mean and vengeful, we might as well go to the Sanhedrin ourselves and turn Jesus in.
The saddest part I think of Judas's story is the entire time he was betraying Jesus, I can imagine God looking down on Judas like a good Father, His heart breaking, and saying, "Just tell me you're sorry and I'll help you fix this."
We've all been there when our children are hurting so much, when they're carelessly throwing away all the good sense God gave them, and we're looking at them saying, "Just tell me you're sorry and I'll help you fix this."
I made a promise to myself a couple years ago that I'd never get really angry at my children for doing something I've done myself. Sure, I might snap when I've asked them to unload the dishwasher three times and it's still not done. Or I might get exasperated when one of them comes waltzing in fifteen minutes after when they said they'd be home. But when it came down to it, I decided I would never get really angry at my kids for doing something I'd done or if I'd done something worse.
Read: doing laundry, it all comes out in the wash.
Interestingly enough, I haven't been really angry in a good, long time. And since I was a hellion as a teenager and young adult, I don't think I'll get very angry any time soon. When my kids mess up, they tell me because there's been so many times where I've taken them in my arms and said, "Just tell me you're sorry and I'll help you fix this."
Just like when I kneel before a priest sitting in persona Christi, Jesus says, "Just tell me you're sorry and I'll help you fix this."
Confession and Children and …. Learning
When you go to Confession on a regular basis and have humbled yourself before Jesus so many times you lost count years ago, there's something so poetic about our own children coming to us whenever they made a mistake or did something bad themselves. And in those moments, we can give a fraction of the love our Father has to us to one of the greatest things that has ever happened to us.
And Catholic moms know how to laugh at ourselves. We know our lives aren't going to be perfect all the time. We're joyful even when everything looks like it's falling apart. Like Saint Augustine of Hippo said, "We are an Easter people and 'Alleluia' is our song."
Catholic Mom = Not Perfect
We're not perfect. I have set the oven on fire twice. When the smoke alarm goes off, no one blinks an eye. My daughter, one day after eating something I cooked, asked what it was. When I pointed out what I thought was obvious and informed her it was steak she said, "This tastes like sausage. Seriously, Mom, how do you make a meat that tastes like another meat?"
This is nothing new. In my late teens I tried to make dinner for a boyfriend in the military before he was sent overseas. I made biscuits with dinner. He tried to bite them first. Then he tried to cut it with a knife. After failing both times, he banged them against the table in amazement. He said, "Maybe you can ship them to Afghanistan and I can throw them at the enemy in case we run out of ammo?"
But I keep trying because I want to learn how to cook and love doing it. Truly, I want to make meals that are spectacular and everyone runs to the kitchen. And I'm good with failing. Mistakes are bound to happen and happen often. That's okay. But every night I keep walking into my kitchen with a recipe and a dream it turns out wonderful. And when it looks like a failed Pinterest picture, I'm good with that.
Most Catholic moms I know are the same. We laugh when things don't go our way because we know it's all a part of life. Whenever the souffle doesn't turn out right or when the inevitable red sock gets stuck with the white clothes, we laugh about it because it's funny in the grand scheme of things.
Catholic moms are some of the best in the bunch. We know our time on this earth is fleeting. We know our kids, our lives, aren't going to be perfect all the time.
Catholic moms know perfection is something to strive for.
And it's okay to laugh when it doesn't happen.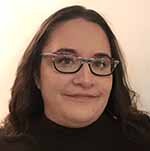 Donna Caito has a B.S. in Management and a M.A. in Theology. She's a Catholic revert who didn't want to be a Catholic but couldn't come up with a good argument otherwise. She lives in the middle of nowhere with her children, her black cat named Midnight, and her white dog named Jack Frost. In her spare time, she enjoys writing about her unique place in the Catholic Church as a single mother and giving good reviews on Google.