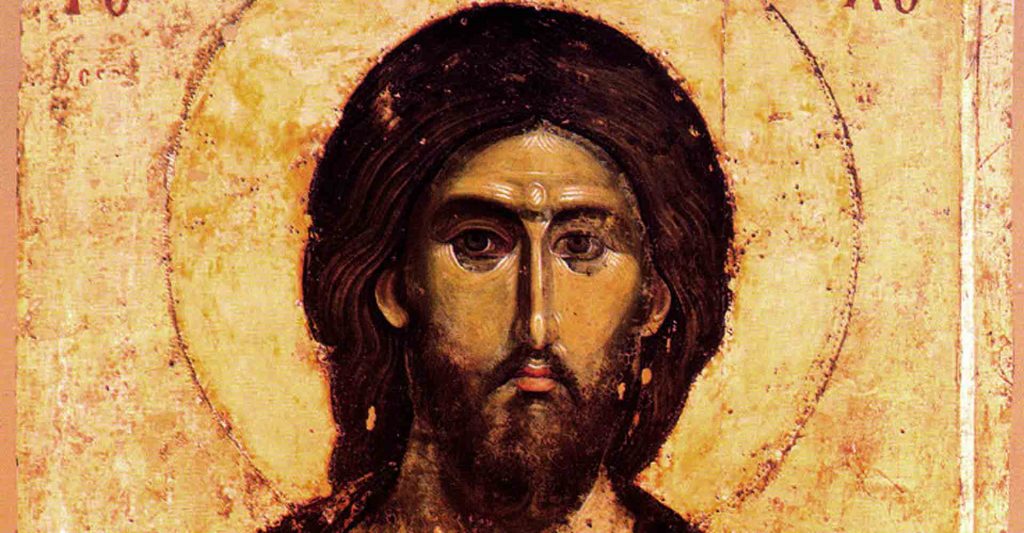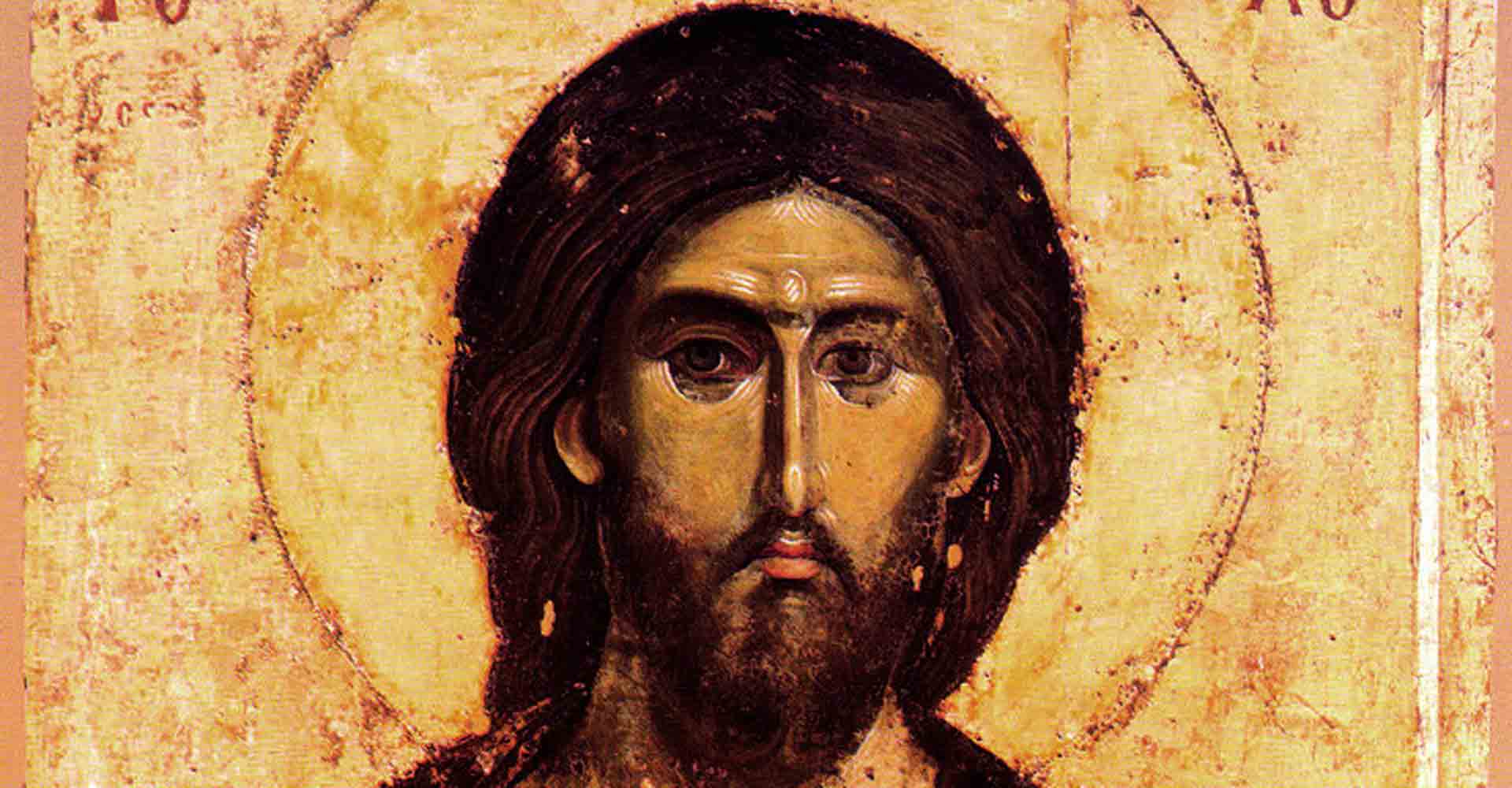 We are called as prophets to speak the truth in love, in imitation of Christ our Lord.
By Deacon Frederick Bartels
30 January 2022
Today's gospel from Luke (4:21-30) might seem a little confusing. To understand what's going on and to see the big-picture message, we need to back up a few verses.
The Lord Jesus is in the synagogue in his hometown of Nazareth, a small village where everybody is familiar with him. He stands up and reads from the book of Isaiah, saying, "The Spirit of the Lord is upon me, because he has anointed me to preach good news to the poor. He has sent me to proclaim release to captives and recovering of sight to the blind, to set at liberty those who are oppressed, to proclaim the acceptable year of the Lord."
Jesus then closes the book and sits down. Everyone's eyes are fixed intently upon him. Then he says, "Today this Scripture passage is fulfilled in your hearing." At that point, those listening are amazed "at the gracious words that came from his mouth."
But then the mood suddenly changes.
The people listening unfortunately have a wrong view about what Jesus is saying. They mistakenly think the Messiah they've been waiting for is someone who will liberate them from Roman oppression. When Jesus tells them, "Today this Scripture passage is fulfilled in your hearing," they can't imagine how this man in front of them, whom they're so familiar with, could be the Messiah. Voicing their incredulity, they say, "Isn't this the son of Joseph?"
Those listening to Jesus harbored some other misunderstandings as well. Not only did they misunderstand the Messiah's mission, but they thought that God intended only punishment for Gentile nations. What Jesus says next refutes that idea, and it's what pushes them over the edge.
Knowing what they're thinking, Jesus identifies himself with the OT prophets who came before him. These prophets were often rejected and killed by the people Israel. Recalling that fact, he tells those in the synagogue that "no prophet is accepted in his own native place."
The Lord Jesus uses the prophets Elijah and Elisha as examples. They were sent to Gentiles during a time when God looked unfavorably on the northern kingdom of Israel. Because of Israel's unfaithfulness, God bestowed his blessings on the Gentiles instead of the people Israel. For example, we remember the story about the prophet Elijah and how he was sent to a starving widow in Zarephath, instead of to the many widows in Israel. You'll recall that Elijah multiplied this widow's oil and flour. She—a Gentile—received God's blessings.
With these words, Jesus stands in the place of the prophets who came before him. He reminds those listening that Israel had been unfaithful to God, and that God offers his blessings and salvation to anyone who will turn to him in faith, including the Gentiles.
When the people in the synagogue heard this, it clashed with their deeply held convictions. Instead of accepting this message of truth and love—which should have been obvious to them—they are outraged by it. In their fury, they try to kill Jesus.
The mission of Jesus was not one of political liberation. It was one of redemption and salvation. It was also one of speaking the truth. He came to speak the truth of God—as God in the flesh—and to die on the cross to free both Jews and Gentiles—all of mankind—from the eternal death of the soul brought on by sin.
Jesus knew his fellow villagers would be angered by his words. He spoke the truth of God's word to them anyway, as a true prophet does. He spoke the truth, even though he would be rejected in his own native place. He did this out of love, that those who heard him may accept God's message of salvation and be counted among the saved.
Jesus understood well his mission. It was to do the will of his heavenly Father. Every moment in his life, by his teaching and example, was about doing the will of God.
What about you?
What's your place in all of this? By virtue of your Baptism into Christ, you share in Christ's office as Prophet. You see, God has a specific plan for your life. And it's not to simply "make you a better version of yourself." It's not simply for you to enjoy life and "get along well with others."
From eternity, God chose you. The question is, for what?
Through the great prophet Jeremiah, the LORD answers that question, saying: "Before I formed you in the womb I knew you, before you were born I dedicated you, a prophet to the nations I appointed you."
That's your mission. You're baptized into Christ. You share in his office as Prophet. You're called to give witness to Christ and his saving and freeing truth. You're called to speak the truth in season and out, whether popular or not, whether it might incite outrage or bring understanding. You're called to defend the Church and her teaching on faith and morals.
You're called to be a true prophet in Christ and therefore to build up the kingdom of God. Your prophetic mission is about bringing Christ into society to purify culture and lead men to salvation in Christ.
So, what are some aspects of our society in need of purification? Before I briefly list a few, I want to begin with this teaching from the Church:
Because of the public relevance of the Gospel and faith, because of the corrupting effects of injustice, that is, of sin, the Church cannot remain indifferent to social matters: "To the Church belongs the right always and everywhere to announce moral principles, including those pertaining to the social order, and to make judgments on any human affairs to the extent that they are required by the fundamental rights of the human person or the salvation of souls" (Compendium of the Social Doctrine of the Church, 71)
The Church has a duty to announce moral principles as they intersect with every area of human life, including politics.
Okay, what are some areas to focus our efforts on?
Our nation is in serious trouble. There's a terrible darkness in our nation brought on by a lack of faith, increasing immorality, and attacks on human life and dignity. To be sure, Satan and his minions are behind it.
For too long Christians have tolerated evil and wrongdoing without speaking out firmly and publicly. Many have stood by while our children are taught in schools to hate America. For too long we've watched as they're indoctrinated into support for what are called "alternative lifestyles," transgenderism, and mind-polluting sexual identity politics in schools, colleges, and universities. For too long we've looked the other way while universities have become, in many ways, transmission belts for moral relativism that build hate for the truth, for Christ, and for his Church.
Over the past two years, we've seen disproportionate polices put in place in the name of safety for adults that have caused children to suffer serious injury. Due to lockdowns, and constant fear mongering in the media, families have been damaged, suicide rates have skyrocketed, child abuse, teenage self-harm, and anxiety have increased dramatically. Because of the lockdowns in America, millions of children around the world face starvation. Children in our own nation have been psychologically injured in serious ways. This is inexcusable. It must stop.
But there's something even worse percolating right out in the open, eating away at our society: legalized abortion. Since Roe v. Wade, about 60 million children have been intentionally killed in their mother's womb—in their first home. Abortion is an intrinsic evil ripping apart the fabric of our society and our nation.
---
Nelson Mandela said, "There can be no keener revelation of a society's soul than the way in which it treats its children."
---
If we ask the question, how did we get into this mess? The answer is contraception and its natural consequence: legalized abortion, which is foundational in Satan's plan of destruction. Abortion is an unspeakable evil that builds a mentality of seeing children and human life as something disposable, something that can be used, manipulated, and discarded at will by the wealthy and powerful. It leads to adults using children, even killing them, in an attempt to provide benefits to their own health. St. John Paul II noted that when the right to life is attacked, all other human rights are jeopardized.
And children are the first to suffer.
We must do all we can to end support for legalized abortion and see to it that Roe v. Wade is rescinded. Let's speak and act publicly as prophets. Let's do all we can to ensure that politicians who support abortion and other intrinsic evils are removed from office through the election of candidates who support the right to life. With our vote, let's ensure that anti-life and child-attacking politicians are never placed into positions of leadership in our nation.
Let's courageously live out our prophetic office in Christ. Let's give witness to Christ and his moral truth in order to purify and elevate our society. Let's combat the forces of evil and build up the kingdom of God.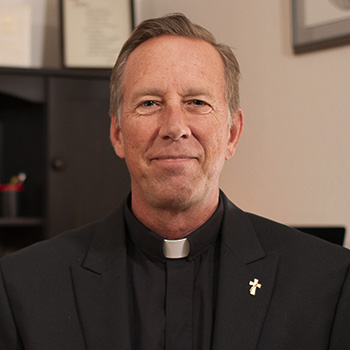 Deacon Frederick Bartels is a member of the Catholic clergy who serves the Church in the diocese of Pueblo. He holds an MA in Theology and Educational Ministry and is a Catholic educator, public speaker, and evangelist who strives to infuse culture with the saving principles of the gospel. For more, visit YouTube, iTunes and Google Play.