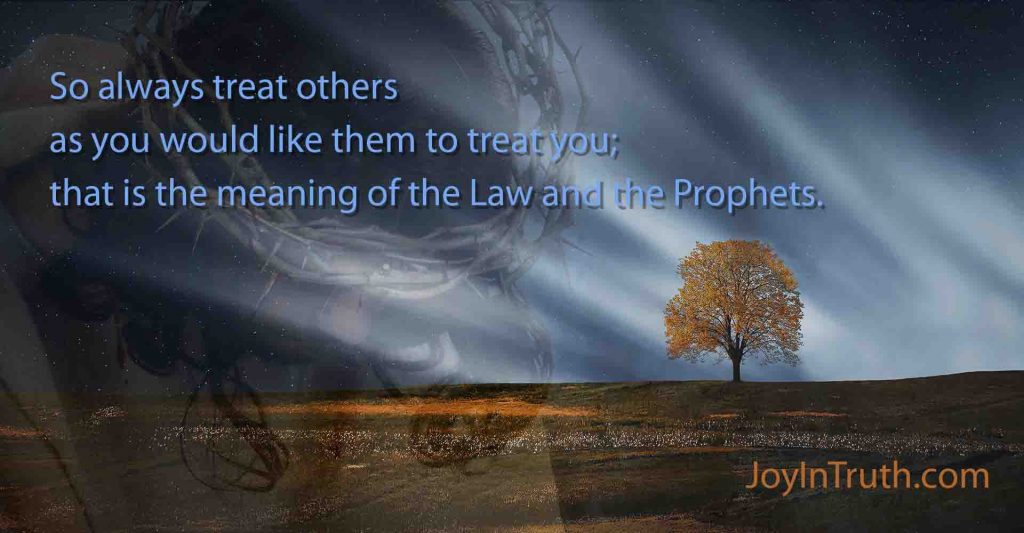 Catholic servant leadership. What's it about? I was raised on the Golden Rule, but it has taken me a lifetime to fully comprehend and appreciate what these words truly mean. It is certainly more than taking care of those in your charge.
By Theresa Nixon
I read a meme recently that stated:
Leadership is not about being in charge. Leadership is about taking care of those in your charge.
This clever play on words strives to sum up in a nutshell what servant leadership is about; however, this is only a cliché. While touching on the basics of servant leadership, it does not begin to tell the whole story because the concept of servant leadership cannot be summed up in a warm and fuzzy phrase. That is, unless it is summed up in the Golden Rule.
So always treat others as you would like them to treat you; that is the meaning of the Law and the Prophets.

(Matthew 7:12)
Now these words of Jesus Christ do sum up in their simple brevity what Catholic servant leadership is all about. I was raised on the Golden Rule, but it has taken me a lifetime to fully comprehend and appreciate what these words truly mean. It is certainly more than taking care of those in your charge. Most managers give enough encouragement to those in their charge to ensure that the work gets done and the numbers are met. This, however, doesn't mean that there is true compassion involved. I have worked in places where leaders of the organization cared about their employees to a certain extent. But rarely, if ever, did concern for the employee come before the organization's policies, rules, and regulations, and certainly the bottom line. True servant leadership cares about the whole person, not just the productive side of an individual. A true servant leader strives to see beyond the daily morning greeting of an employee who clocks in every day for eight hours but is determined to really get to know the person behind the mask.
Emotional intelligence training in the workplace is very hot right now. I have been to multiple such training programs in past jobs where participants are given various techniques to achieve what I term "fake empathy," with the idea that servant leadership is something that can be learned like mastering a certain set of skills. But empathy is a trait that cannot be acquired after taking a crash course in emotional intelligence classes. It must be learned from within. For me, empathy is one of the most important traits a true servant leader must possess for without empathy, no matter how well a person is trained in the concept of servant leadership, a true sense of caring will always remain elusive.
But even more than empathy a true Catholic servant leader must first possess humility. If one doesn't have true humility one cannot serve from the heart. Jesus is the greatest of all servant leaders. He said to His apostles when He washed their feet:
I tell you most solemnly, no servant is greater than his master, no messenger is greater than the man who sent him.

(John 13:19-20)
Humility is hard, it doesn't come naturally for most of us. I have struggled with pride, my greatest stumbling block, throughout my life and a penchant for being overly critical. It has taken a disciplined and constant objective on my part to get to know myself and become aware of my behavior, prejudices, and reactions toward others. Self-awareness is considered one of the ten characteristics of servant leadership, but it, like humility, is not easy. It's hard to look at yourself the way others might see you – and most importantly, how God sees you – and honestly assess yourself, being willing to admit and examine your faults. The Examen of Saint Ignatius of Loyola is an invaluable armament to help one focus on curtailing shortcomings and where one can improve spiritually. But I also think that if one has a true calling to serve others the motivation to become more self-aware will always be there, a constant striving for perfection. Jesus told us to be perfect like the Father, knowing, of course, that we can never be perfect on this side of the veil. But it is the striving for perfection that is important and marks true servant leadership.
Read: Humility, Invisible Pillar of Love and Truth.
Servant leadership begins wherever one is – at home with family, at work with colleagues, in the classroom, on the road with other drivers. It is consideration of others and showing kindness, a willingness to try and understand. To lead as a servant means to put the needs of others first. It is a challenge, too, because sometimes those we serve can be ungrateful or take advantage of kindness and compassion. But a true servant leader won't let discouragement take over knowing the importance of paying it forward. Jesus described Catholic servant leadership best in these words he spoke to his apostles:
You know that among the pagans the rulers lord it over them, and their great men make their authority felt. This is not to happen among you. No; anyone who wants to be great among you must be your servant, and anyone who wants to be first among you must be your slave, just as the Son of Man came not to be served but to serve, and to give his life as a ransom for many.

(Matthew 20:25-28)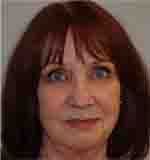 My name is Theresa Nixon. I was born and raised in San Diego, California, into a large, Catholic family and now reside in the DC area. I began a writing career in the 1980s as a music reviewer for Music Connection magazine and spent over ten years working in the entertainment industry before realizing that my life was disconnected. I realized I needed to return to my Catholic roots and the faith of my childhood. I have a Master's in Management from The Catholic University of America, and hope to complete my book this year on my memoirs as a child growing up Catholic in a large, working class family.