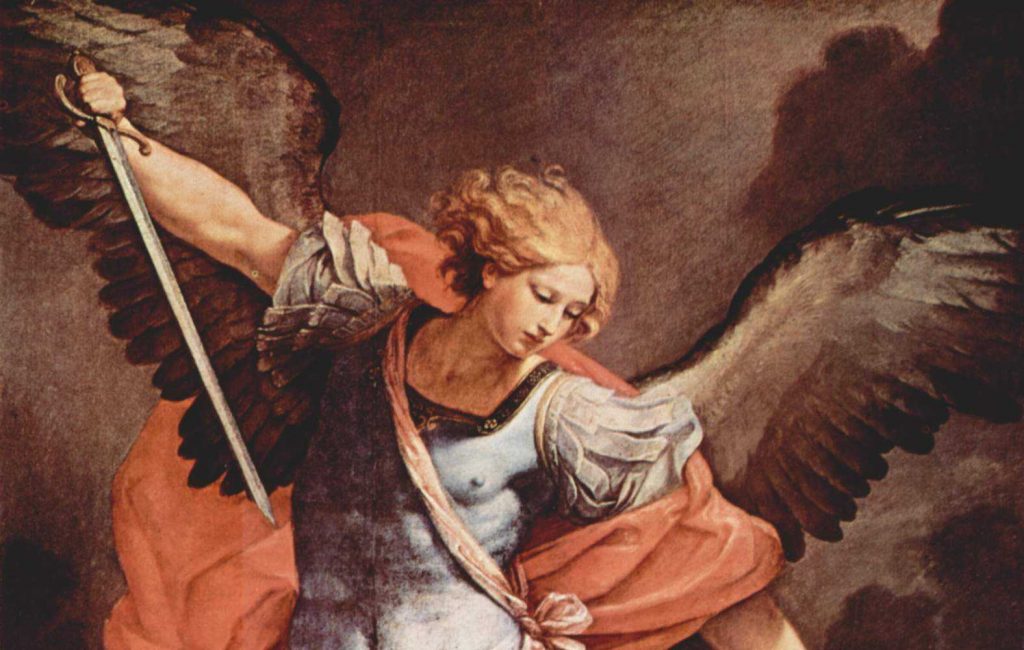 The virtue of justice is one of the four cardinal virtues and is defined as giving each person his proper due. It includes right human relationships and a proper ordering of society with an eye toward the common good.
By Deacon Frederick Bartels
Yet more coverups connected to the clergy sexual-abuse scandal continue to surface. It's now a year since the McCarrick debacle arose in all its glaring, shocking ugliness. One would hope that these matters would actually be justly dealt with, which by definition requires that all involved, including the perpetrators, the victims, and even those uninvolved laity, receive their proper due. However, that has not happened. While there are a few feigned efforts at giving some semblance of justice, justice has not been served. The Catholic faithful continue to ask, is it ever going to be?
McCarrick has never publicly admitted his guilt in the face of the overwhelming evidence of his crimes. He has not asked forgiveness of his victims, not made monetary reparations to them for the grave harm he inflicted upon them. He remains in a Kansas Capuchin friary adjacent to a parochial school as a non-paying guest; his expulsion from the priesthood has not resulted in any change in his Church provided living arrangements.

This is remarkable. How many other forcibly laicized priests found guilty of sexually molesting young men would be given this consideration? Why has he not been shown the door and told to come clean by the Holy See or the Bishop of Salina or the Capuchin superior?
The Breakdown In The Church
The virtue of justice is one of the four cardinal virtues and is defined as giving each person his proper due. It includes fostering right human relationships and a proper ordering of society with an eye toward the common good. When justice is lacking, the social order begins to break down and peace is lost. Why? Because a properly ordered society is a requisite for peace. No justice, no societal order. No order, no peace.
It works the same way in the Church. What we are witnessing today is a breakdown in the Church that is due to a number of factors. They include moral laxness, sexual immorality, homosexual behavior and activities, deliberate deceit, doctrinal indifference and unacceptable changes, a failure to catechize the faithful, liturgical abuses, embezzlement, secret payoffs, self-policing, coverups, the infiltration of modernism, and others. At no time in her history has the Church faced such a high number of critical issues. Each and every one of them is connected to a failure on the part of the hierarchy—which I must point out includes bishops, priests and deacons (although bishops and priests are largely directly involved in the present scandal as opposed to deacons)—to exercise the virtue of justice as a corrective measure in order to restore and maintain right order. The brunt of this corrective falls, of course, on bishops.
It's easy for people to understand how a failure to correctly deal with sexual predators is unjust; however, some of the other failures listed above are not so obviously connected to a lack of justice. For instance, how is something like doctrinal indifference on the part of the clergy unjust? For the simple reason that all the faithful, including the entire world, have a right to receive the truth of God's divine revelation in its full purity. This task is placed on the Church by Christ himself (see Mt 28:16-20). When the imperative command of Christ to "go and teach all nations" is squandered, the faithful do not receive their proper due. Injustice is the result. The consequences of this injustice are doctrinal disorder and confusion. The most grave effect is the loss of souls.
In the case of crimes among the clergy, whether they be sexual-abuse crimes based on homosexual activity or otherwise, whether they be crimes of embezzlement and secret payoffs—all those found to be guilty with a required degree of certainty must be punished according to the law. If this is not done, justice is not served and disorder will prevail.
It is not enough to simply expel a priest or bishop from the clerical state. Further, the mere laicization of clerical perpetrators as punishment is an affront to the lay state—as many laity have justly and rightly observed. The victims of sexual abuse have a right to receive their just due, which is not fulfilled with a hand-slap, lack of admission of guilt, and the provision of comfortable living quarters for perpetrators. Justice demands that a cleric who has committed some grave public crime be punished according to criminal law—like everyone else. The guilty must receive their due of punishment—if not, then they are receiving a special kind of treatment that is incommensurate with the virtue of justice.
Mercy, Charity, and Justice
But what about mercy? Isn't the Church about mercy? In the first place, mercy cannot be arbitrarily disconnected from justice any more than we can speak of God as merciful without also speaking of him as a just and truthful God. Christ never preached "sin without consequences" nor "mercy without justice." For instance, the very doctrine of Purgatory that God himself has divinely revealed in sacred scripture is based on both mercy and justice (see 1 Cor 3:10 ff; Mt 12:31-32; et al). It was our Lord who said, "truly, I say to you, you will never get out till you have paid the last penny" (Mt 5:26).
What about charity? Isn't it uncharitable to punish criminal behavior? While it would be both uncharitable and unjust to punish criminal behavior in an excessive, disordered manner, a correct, ordered and just punishment harmonizes perfectly with the virtue of charity. Charity is defined as "the theological virtue by which we love God above all things for his own sake, and our neighbor as ourselves for the love of God" (CCC 1822). Charity is a distinctly Christian love. With this divinely infused virtue, it is possible to love even one's enemy. Nevertheless, charity does not mean love without justice. Why? Because charity is ordered toward seeking the true benefit of our neighbor in God and for the sake of the love of God. Therefore, charity cannot be removed from concepts like just judgement, fraternal correction (which is tied to justice), and concern for the eternal well-being of our neighbor's soul. Simply stated, charity forms and animates the virtue of justice. It does not supercede it.
Charity demands that those who are guilty of grave, sexually perverse crimes and their coverups be justly punished in order to foster repentance and conversion. This is justice for the sake of a soul's well-being, which is directly connected to the virtue of charity. Love of neighbor cannot neglect just punishment, for to do so perpetuates disorder, pride, hardness of heart, and sin.
No Justice, No Order, No Peace, and No Trust
Unfortunately, the more that is revealed by whistle bowers, the more the laity are discovering again and again that the hierarchy cannot be trusted. It is impossible to believe that the hierarchy can self-police. Fr. Murray writes:
The recent revelations of the sexual abuse and financial irregularities committed by a McCarrick protégé, the former Bishop of Wheeling, WV, Michael Bransfield, were truly shocking. Shocking also was the failed attempt by the man assigned to investigate Bransfield, Archbishop William Lori, to hide in his report to Rome the names of bishops, including his own, who received large cash gifts from Bransfield.

Loss of order will persist, peace will continue to diminish, and division will increase. This will worsen—placing untold numbers of souls at risk—until the virtue of justice is served accordingly, formed and animated by charity. In this role, the laity must take the lead. Laity are pointing out that law enforcement officials must act. Members of the hierarchy who are guilty of crimes must be punished under the law and as the law requires. Additionally, those same members who are found guilty of grave crimes—including their approval in the form of coverups—must be expelled from the priestly state. The rot has to be cleared away.
In other words, justice must be served.
What's at stake? Eternal life! That pretty much puts everything in perspective. The longer the hierarchy of the Church continue to ignore and reject the virtue of justice, the more there will be souls who are lost as people abandon the Church, the more the media will continue to spew hate for her, and the more others who desperately need the saving sacraments of the Church will forgo them.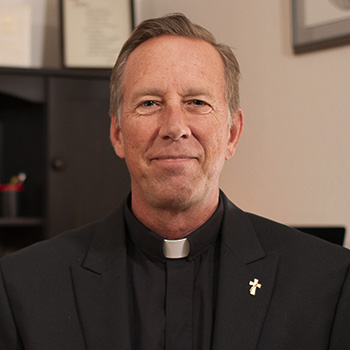 Deacon Frederick Bartels is a member of the Catholic clergy who serves the Church in the diocese of Pueblo. He holds an MA in Theology and Educational Ministry and is a Catholic educator, public speaker, and evangelist who strives to infuse culture with the saving principles of the gospel. For more, visit YouTube, iTunes and Google Play.