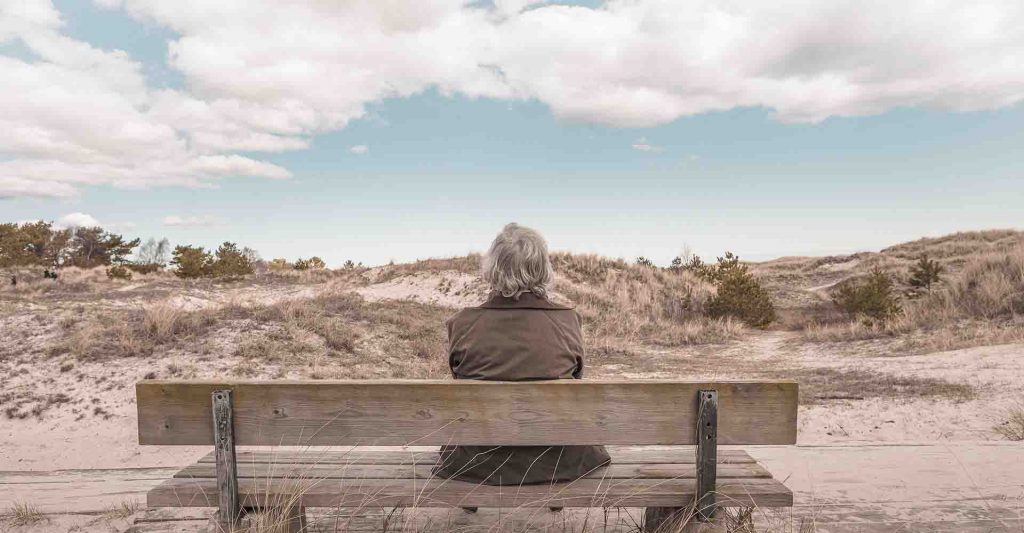 Can Covid-19 teach us something about Mortal sin? It can teach something about a correctly ordered sense of priority. Seven months into this pandemic, we must begin to reflect on whether we have ever taken mortal sin as seriously as we have taken this earthly virus.
By Daniel Sute
24 October 2020
Last March in the United States, and all across the world, the vast majority of us made significant changes to our everyday lives as a result of the spread of Covid-19. Before a single case was registered in most of our states, dioceses acted proactively by dispensing with the distribution of the Precious Blood contained in the chalice during communion. Once Covid-19 gained a foothold in each of our states, dioceses were quick to suspend all Sacraments and liturgical celebrations.
Once dioceses reopened, vigorous efforts were made to make hand sanitizer widely available at all entrances to churches. Face masks were mandated. Pews were taped off. Markers were placed on the floor to make sure parishioners never came within 6 feet of one another. Many parishes limit the amount of parishioners that can attend a liturgical service so to diminish the chance that the house of worship will be a conduit of the spread of Covid-19.
The immediate, bold, and regularly enforced measures taken by our bishops and priests to protect themselves and the faithful's earthly bodies from Covid-19 have been truly astounding. These measures demonstrate the ability of the Church's institutions to quickly mobilize in whatever efforts are deemed worthy of an urgent response.
In our own lives, most of us privately chose to take actions to protect ourselves and our families from Covid-19 in entirely similar measures. We wear face masks. We have hand sanitizer in our vehicles and are sure to disinfect after pumping gas or otherwise touching things in a grocery store. We avoid touching our face and eyes. We regularly disinfect surfaces. We limit the amount of contact we make with others, and we keep our distance. Many of us have spent hundreds of dollars in proactive face masks, medication, sanitizer, and disinfectants, in order to protect ourselves and our families from this disease. While some of these measures might be exaggerated, for the most part, they make sense. Covid-19 is a fairly serious biological threat, and it makes sense to take steps to stop its spread. Seven months into a world with regularized Covid-19 preventions, however, we must begin to reflect if we have ever taken mortal sin as seriously as we have taken this earthly disease.
The Dangers of Covid-19 Versus Mortal Sin
Covid-19 has the ability, in less than 1% of the cases, to end your earthly life. It has a higher chance of giving you a rough couple of weeks. Mortal sin has the ability to rip your soul away from its communion with God and thrust it into an abyss of blistering torment without any relief nor any end. Covid-19 can cause us to suffer in a bed with trouble breathing for a couple of weeks. Mortal sin can cause us to suffer in the lake of fire for all eternity…such that at the end of one's first two week interval of pain, any soul lost to such an eternal tragedy would be faced not with the experience of being "on the mend," but only with the realization that their blistering pain, worse than one's entire body being thrust into a 425 degree oven, will continue on, and on, forever. After two weeks of hell, damned souls will have only just begun a stretch of torment that will literally never know a moment of relief. Eye has not seen what God has readied for those who love Him; neither can our earthly minds comprehend the horrors of spending every moment for the rest of eternity squirming in a blistering fire that can never be quenched.
All the same, while our earthly minds cannot contemplate the horrors of hell and the eternal gravity of mortal sin, our souls, by virtue of the gift of faith, can grow in this awareness. Clothed with the faith that comes from the Holy Spirit, we should live a life that proportionately compares the eternal horrors of sin with the seriousness of Covid-19. Thus, our own response to Covid-19 as well as the response of our churches offers us a litmus test as to what degree our supernatural faith actually influences our everyday lives.
Wearing Masks and Guarding Our Lips
We wear masks on our faces so that, in case we are carrying the virus, we might not allow the virus to leave our mouths and infect others. Do we, as often as we wear masks, guard our lips so that sin does not leave our mouths? The Lord told us that "what comes out of the mouth is what defiles a man," (Matthew 15:11). Do we guard our mouths from allowing evil thoughts, insults, gossip, detraction, complaints, and various other sins to emerge henceforth as vehemently as we guard our mouths from allowing Covid-19 to emerge?
We wash our hands regularly: for thirty seconds in warm water, lathering them with soap and being sure to scrub between our fingers and beneath our finger nails, so that any bit of Covid-19 we might be carrying might be washed away. We do this whether or not we know that there is Covid-19 on us. If we were certain that we had touched a Covid-19 surface, we would be sure to wash our hands vigorously and immediately.
With all sin, there is no ambiguity about whether or not its effects have left a damaging mark upon our souls. Do we make acts of contrition with proper compunction as soon as sin is committed so to receive the Father's mercy, immediately, in the case of venial sin? In the case of mortal sin, do we rush to the Sacrament of Reconciliation as soon as possible to be restored to our communion with the Lord? When we do make an act of contrition for the remission of venial sin, do we spend as long asking the Lord's forgiveness as we do washing potential viruses from our hands? Do we do so with the same care and precision as we wash between our fingers and underneath our nails? When receiving the mercy of the Sacrament of Penance, do we examine our conscience thoroughly and prepare our minds with the contrition which is proper to our unworthy approach to the throne of mercy?
Our lives have been marked by social distancing over the past seven months. Undoubtedly, if we knew a friend, a family member, or perhaps even a spouse who had contracted Covid-19, we would keep our distance from them. We would not visit such friends or family members, and stories abound of spouses keeping separate from their families until they recover by staying put in a single room.
Do we keep such distance from near occasions of sin? Fr. Tony Blount, SOLT, once told me, "the devil is intelligent; he is not creative." He continually uses the same pattern of thoughts, websites, friend groups, conversation topics, and activities to drag us closer and closer to committing grave sins. Knowing that engaging in theses patterns of temptation exposes us significantly to the risk of falling into grave sin, do we avoid them as definitively and absolutely as we would a person who had contracted Covid-19? Even in everyday situations, friends and acquaintances make efforts to maintain 6 feet of social distance from one another. Do we put in that same sort of effort to keep our distance from the temptations in our lives? Do we carefully monitor the proximity with which we expose our souls to sin in terms of media and phone consumption and the custodianship of the eyes?
Receiving Holy Communion – Are We Safe From Disease? Are We Safe From Condemnation?
The reception of Holy Communion has been regulated by measures meant to ensure Covid-19 is not transmitted from the Eucharistic minister and the communicant. In many churches, these Covid-19 precautionary procedures are repeated before communion each Mass. As stated before, many priests unabashedly deny communion to communicants who attempt to receive communion on the tongue.
In the same vein, how often are measures taken by both us as the laity and the clergy to ensure that the Eucharist is not desecrated by its reception by those living a life which is publicly inconsistent with the basic tenants of the Catholic Church?
Whoever eats bread or drinks the cup of the Lord unworthily will have to answer for the body and blood of the Lord.

Corinthians 11:27
89% of Sunday Church-going Catholics consider contraceptives to be acceptable or not even a moral issue at all, and 50% of them consider sodomy to be morally acceptable. Priests should be able to safely assume that of their congregations, most of their married couples are actively committing the grave sin of contraceptive use, and a good number of them are likely participating in LGBT political activism which subverts the Church's teachings about sexuality in general.
Out of love and reverence for the Holy Eucharist as well as out of love for potential communicants, we ought to clearly communicate the conditions under which someone should not receive communion, just as clearly as we communicate the Covid-19 precautions we have taken concerning Eucharistic distribution. Further, if someone should come forward to communion while in a state of obstinate sin or public dissidence to the Church, which the minister is aware of, they should be denied communion, out of love for the Eucharistic Lord and the person's soul, with just the same conviction by which priests have denied laity communion who from their conscience feel they must receive Him only on the tongue.
Read more about the Eucharist here.
Sharing What We Know
Whereas medical expert advice is somewhat uncertain in terms of how to protect ourselves best from this virus, the spiritual expert advice has been well formulated over 2,000 years as to how to protect ourselves from the deadly scourge of sin. Do we seek out and share advice about how sin is avoided, and how holiness is built up? De we have people in our lives who are willing to wound our pride in order to save our souls by telling us what patterns of thinking or behaving in our lives seem sinful? Are we ourselves willing to help other people conform their lives to the law of Christ, even if such advice might not be well received, just as the people of Israel were quick to ignore the warnings of the "watchman," of Ezekiel 33? Do we ourselves pick up the three pronged sword against sin of prayer, fasting, and almsgiving, and advise others to do the same? Do we regularly meditate on the Rosary, which is the surest bulwark of immunity against the darts of the enemy, second only to the efficacy of the Sacraments of God's Church?
Naming the Disease; Naming the Sin
In this time of our lives, it would seem that Covid-19 presents a very specific threat to our communities' biological well being. Just as Covid-19 can be named, explained, and specific measures against contracting and spreading its infection have been enacted in our lives and in the institutions of the Church, we should have no problem clearly naming the specific sins which most threaten the eternal destinies of our own souls and the souls of those we love in our communities. The sexual revolution related mortal sins of fornication, contraceptive-use, adultery, divorce (which often has one guilty party and one innocent party, but also could have two guilty parties), and LGBTQ related sins present the most serious threat to the souls of those in the Church today.
Just as one look at medical data makes it clear that we should turn our corporeal attention towards the mitigation of the spread of Covid-19, one look at our culture should tell us as the people of God that we should turn our attention towards the mitigation of the spread of sexual sin. A quick glance at the culture that our young people grow up in today would bear testimony to the enduring value of the words concerning impurity said by the 19th century Saint John Vianney, "Oh God, how many souls does this sin drag down to Hell!" We must make concerted efforts to help save our own souls and the souls of as many as possible from the rightly-named plague of sexual immorality which devours souls of this post-modern world without much resistance whatsoever. Vague discussions of holiness and sin in today's spiritual world are just as absurd as vague discussions of hygiene and health would be by medical experts who were hesitant, for whatever odd reason, to name and address the specificities of Covid-19.
Take courage: I have overcome the world.

John 16.33
Prayer is absolutely essential for living through these times. We must live in such a way that our spiritual efforts far outmatch our biological efforts, because sin is an incomparably worse contagion than Covid-19, Ebola, or even the Bubonic Plague. In the silent hours of prayer, man has the chance to be touched by a God who is utterly above and beyond the world. Only in this God can we know a peace transcending all understanding while we live in a world of biological, social, and spiritual insanity. In Him, we can even know a joy that is detached from the woes of this earthly realm, because our Lord has ascended above them.
Statistics concerning social views of Sunday church-going Catholics found in an article published by American Magazine, which I am NOT endorsing.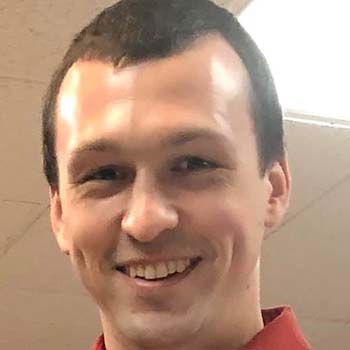 Daniel Sute is an elementary teacher and catechist in the Archdiocese of Detroit. He is currently pursuing his Masters Degree in History at Fort Hays State University. Daniel is happily married to his wife as of July, 2020.