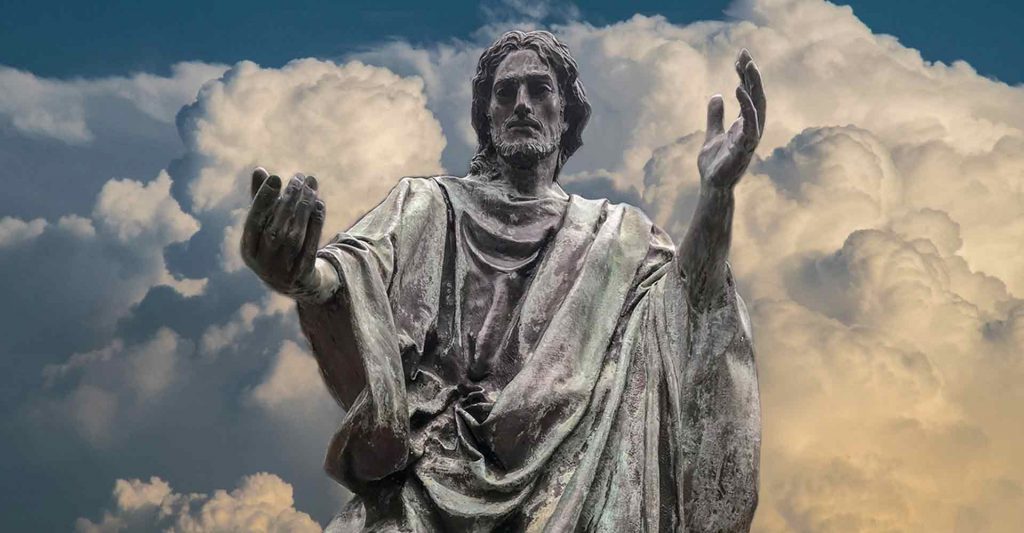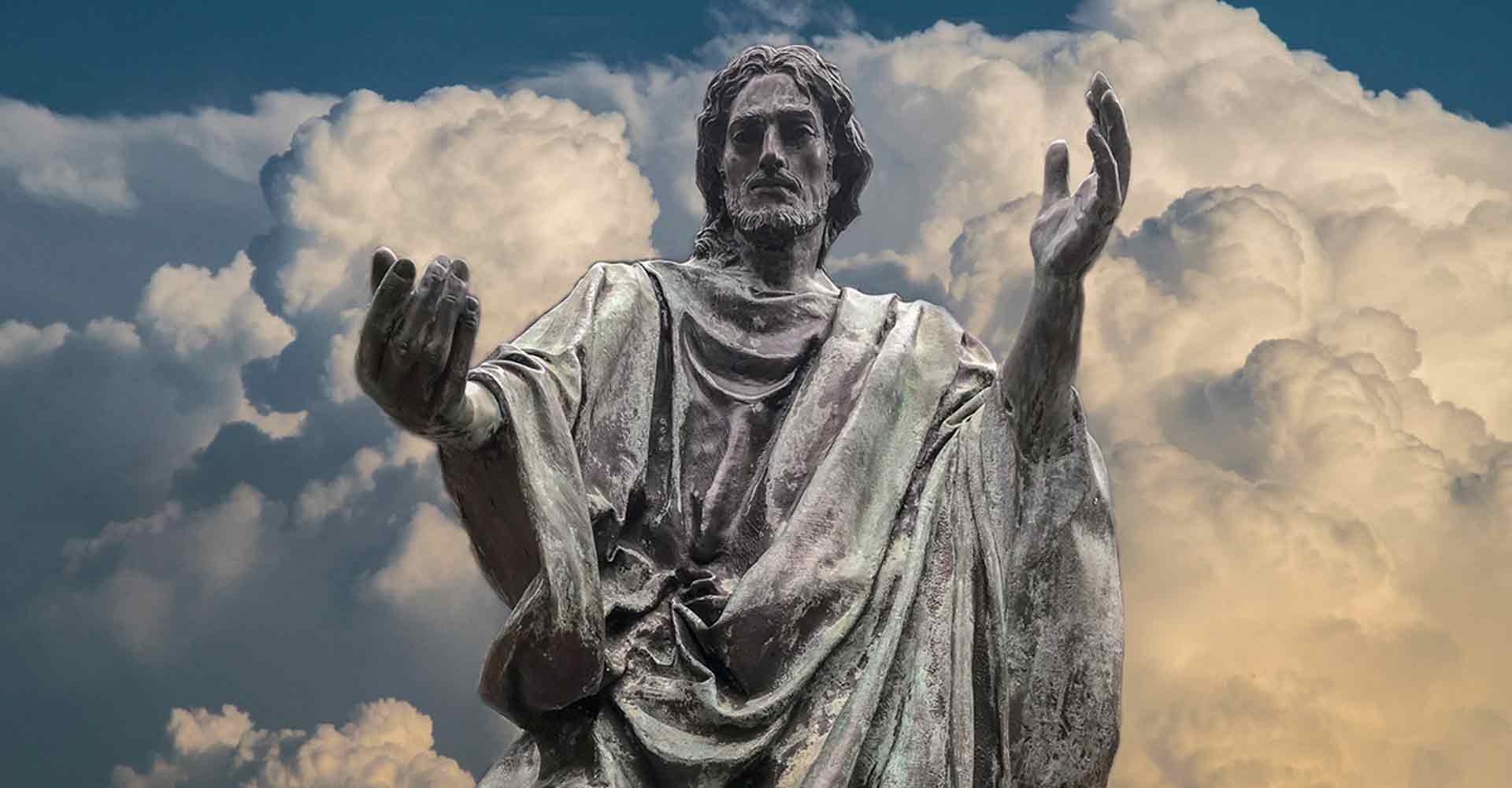 After my brother's suicide, I spent Lent crying before the Blessed Sacrament. Everything was thrown into disorder. Was there hope? The Catholic response to these life-shattering events is Divine Mercy. Yes, there's always hope.

By Victoria Gisondi
29 April 2019
My brother took his life.
It happened in January. His death was an earthquake, uprooting any sense of safety and stability I formerly had. I have not gone through the stages of grief in order. There is no order to disorder. And suicide is so terribly disordered. It creates complicated grief in the casualties it leaves behind. It wasn't at all like my father's death by cancer five years before. This death was violent and shocking. It was mysterious and horrible in that it was deliberate and self-imposed.
Families are often torn asunder and scattered after death. The secondary wounds can be more painful than the original one. Suicide compounds that. Thoughts and dreams are invaded with manic ruminations and rescue fantasies. Those thoughts spill over into conversation and conversation turns into blame.
Read: loving as God loves, marriage and fulfillment.
We were seven siblings. I was between the two boys. Three sisters stopped talking to two sisters. The last living brother kept himself far removed. A narcissistic ex spouse pushed the right buttons from the sidelines, enjoying the show. The fault lines in our fragile foundation cracked irreversibly.
Our mother immediately sought refuge in the sacraments. She spent hours in adoration and at daily mass. As for me, I wanted to escape the present moment. The reality that I could not rewind time was too painful. I drank a lot in those days. A priest at confession told me to enter the desert with Jesus. I was a bitter swamp of sorrow, alcohol and rejection. A desert with Jesus sounded like a welcome oasis from a swamp—clean and dry.
So, lent was spent crying before the Blessed Sacrament. At mass was where I felt closest to my father and brother. The passion, death and resurrection of Christ no longer separate the body. I was now putting my faith into practice. If we believe these things, then my brother and father were with me together with the whole communion of saints. Do souls in purgatory join us at mass? Do they pray with us and for us? Are they remorseful? I think so.
Although I have wept bitterly, I have not despaired for my brother's salvation. I have offered the words, "Oh my Jesus, forgive us our sins. Save us from the fires of hell, especially those in most need of thy mercy." Nobody needed God's mercy more than my brother did right before he pulled the trigger. I offered those words and the words of every chaplet thereafter begging Christ's mercy and Our Lady's comfort to my brother in his time of need.
He was not a believer. Somewhere along the way he had lost his purpose and his faith. Yet, my mother and I prayed too damned hard for him to be lost. We put our trust in Divine Mercy. My mother reminded me that Jesus said, "Father, forgive them, for they do not know what they are doing." (He said even as they divided His garments.) My brother did not know what he was doing. He was out of his mind with anxiety and fear.
The Catechism of The Catholic Church states:
2282 …Grave psychological disturbances, anguish, or grave fear of hardship, suffering, or torture can diminish the responsibility of the one committing suicide.
2283 We should not despair of the eternal salvation of persons who have taken their own lives. By ways known to him alone, God can provide the opportunity for salutary repentance. The Church prays for persons who have taken their own lives.
Only God knows how culpable my brother was in his desperation. My brother was a self-sacrificing father. He loved deeply and generously. What he lacked in faith he made up for in love. It is therefore fitting that after lent comes Easter.
Easter is the celebration of the resurrection. There was no body in the tomb because Christ was occupying it once again—and it wasn't just his old body patched together, but the glorified version. The Apostles Creed reminds us that we "believe in the resurrection of the body." We talk about heaven as an abstract thing forgetting that we will be reunited with our own flesh and blood one day. This is so comforting. I will see my brother in the flesh again. And I trust I will because of Christ's Divine Mercy.
In His Divine Mercy, we can pray for people after they die. If every consecration at every mass opens a window to an ever-present moment in salvation history, then my brother's fatal moment is not limited to a human timeline. It is not out of God's reach. God is outside of time. My prayer today can retroactively reach my brother yesterday. And because of this, I have hope.
Jesus, I trust in you…

Victoria Gisondi has a B.A. in Communication from DeSales University. She has a been published in several Catholic and secular publications. She lives in Bucks County, Pennsylvania with her husband, five children and giant St. Bernard.