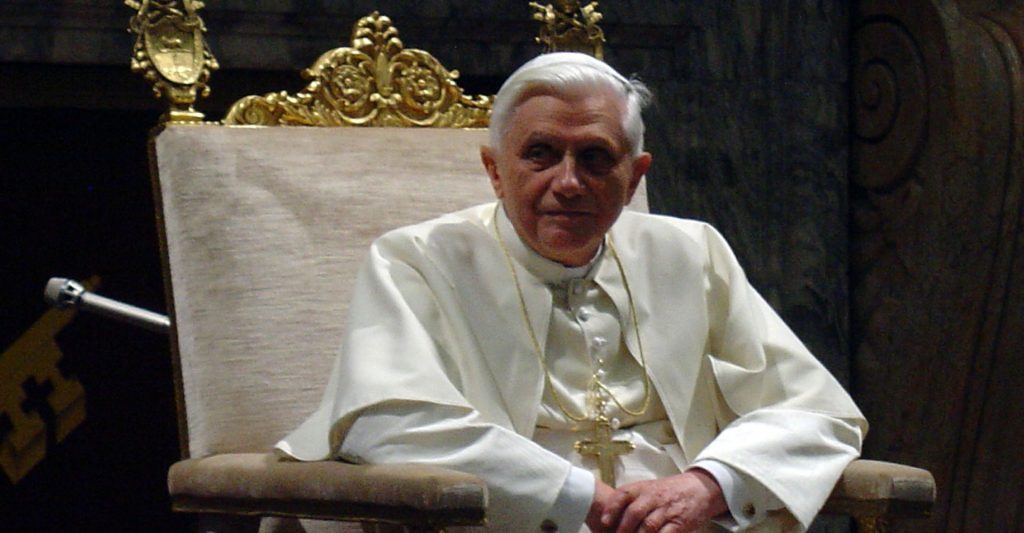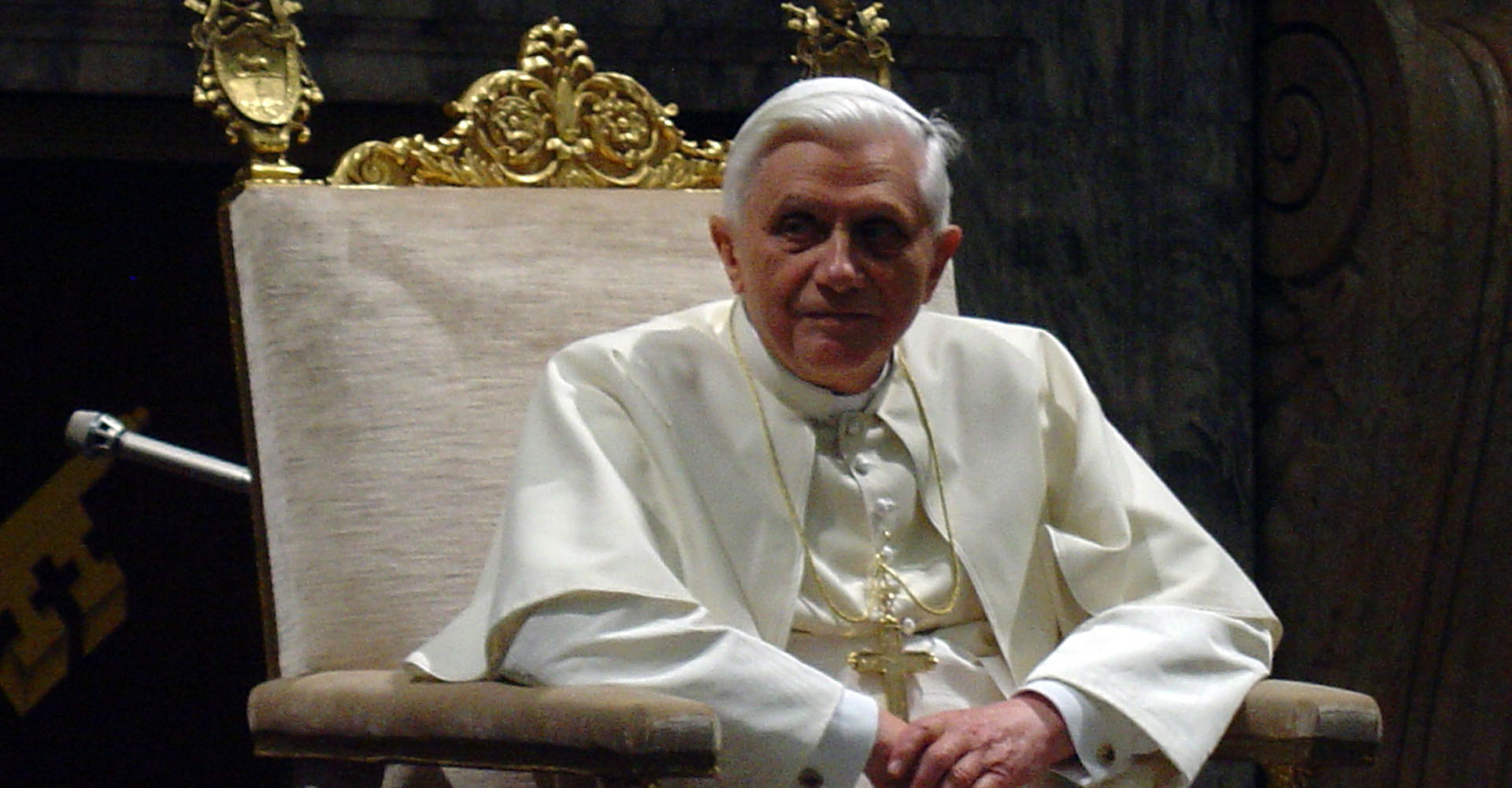 The Pope does not have unlimited power. He cannot invent nor change doctrine. He must always remain the servant of Christ and his Word. "No disciple is superior to the teacher; but when fully trained, every disciple will be like his teacher" (Lk 6:40).
By Deacon Frederick Bartels
3 March 2019
The Church is suffering from a terrible crisis. How bad is it? Catholic historians and theologians think it is perhaps the worst it has ever been. Looking back to the Arian heresy in the early 4th century—a terrible period of turmoil in which nearly every bishop in the entire Church was pulled into a false belief that relegated Christ to demigod-like status—the consensus is that it is worse now. Why? Back then, a majority of the laity was still grounded in orthodoxy, even though bishops weren't. Now, most of the laity are so woefully uncatechized that they know little about what the Church really teaches. Back then, the Church was dealing with one heresy. Now, she is reeling from several.
There is unprecedented confusion, division, and dissent tearing into mother Church. Of course, although she can be wounded by the sins of men, she cannot be defeated nor can her voice of truth be eradicated. Faithful Catholics need to know there is cause for hope. Christ and his Church will prevail (Mt 28:20; 16:18). Having an understanding of the scope of the popes' and bishops' power is integral to grasping this hope and to finding consolation in the midst of this present cyclone.
Dr. Peter Kwasniewski wrote an article titled "Happy Catholics Don't Make the Pope More than He is" (1). In it he warned about the danger of placing too much emphasis on the pope or individual bishops as interpreters of doctrine and tradition. If Catholics and others fail to correctly understand the scope of authority and power the pope and bishops actually have, the result is they are too easily blown adrift by conflicting and competing winds that foster confusion, error, heresy, and even apostasy.
While it's true that bishops have the capacity to be real judges of the faith, they're not individually infallible. Their job is to hand on the faith in its full purity, uncorrupted and without accommodation in the face of whatever opposition may arise. They are to communicate the divine faith, articulate the unchanging belief of the Church passed down through the centuries—not, on the other hand, voice heterodox theologies or immoral propositions. Individual bishops can either embrace such an ideal or go their own way. And that's always the danger, just as lay Catholics can submit in free and loving obedience to the belief of the Church—all of it—or dissent from it.
When a man is ordained, it does not make him impeccable, nor does it remove his freedom to unite himself to Christ and his truth or reject it. Similarly, the baptized laity may entrust themselves to Christ or walk their own road. It's their choice.
The pope, of course, has more power. But he does not have absolute power. His power and authority is, too, limited in scope, which means we should avoid an Ultramontanist position of placing exaggerated weight on the office of the papacy. Yes, when formally teaching in his official capacity some doctrine of the faith as binding on the entire Church, he can issue an infallible proclamation that is guaranteed to be error free—in this situation a pope can define dogma.
Read: Does the Pope Speak With God's Voice?
However, as with the other bishops, the pope has no power to invent new teaching, reverse irreformable doctrine, or promote his personal theological agendas as binding on the Church. He cannot legitimately do any of those things. His divinely mandated job is to protect, guard and hand on what the Church already believes.
If a pope is faithful to his office, he will promote and safeguard unity, not disrupt it. He will remain steadfast in the faith and communicate what is really true, especially against the rising tide of error, for Christ is "the way and the truth and the life" (Jn 14:6) who said, "Whoever follows me will not walk in darkness, but will have the light of life" (Jn 8:12). The pope must always be a servant of the word of God, not its master. In fidelity to Christ, he must humbly and consciously remain a son of the Church, not attempt to raise himself to the level of a church dictator.
Pope Benedict XVI said this of the pope in a 2005 homily:
The power that Christ conferred upon Peter and his Successors is, in an absolute sense, a mandate to serve. The power of teaching in the Church involves a commitment to the service of obedience to the Faith. The pope is not an absolute monarch whose thoughts and desires are law. On the contrary: the pope's ministry is a guarantee of obedience to Christ and to his Word. He must not proclaim his own ideas, but rather constantly bind himself and the Church to obedience to God's Word, in the face of every attempt to adapt it or water it down, and every form of opportunism. … The pope knows that in his important decisions, he is bound to the great community of faith of all times, to the binding interpretations that have developed throughout the Church's pilgrimage. Thus, his power is not being above the Word of God, but at the service of it. It is incumbent upon him to ensure that this Word continues to be present in its greatness and to resound in its purity, so that it is not torn to pieces by continuous changes in usage.

qtd. in onepeterfive.com

At the opposite end of this spectrum is a tendency toward Gallicanism, a heresy which arose in the 14th century that denied the divine constitution of the papacy and placed the power of the state above it. For a long time now, Catholics have often displayed an attitude of either casual or hostile indifference toward the pope and even much of what the Church teaches, especially morally. If they are unconvinced that some doctrine is infallible, it is instantly dismissed as irrelevant. There's little need to study the Catechism, for example, and conform one's life to it because "it's not all dogma," as it goes. This leads to a general disinterest in papal statements and documents as well as a lax Christian life.
This attitude is a problem for a number of reasons. Two that come quickly to mind are 1) when a pope like Benedict XVI gives orthodox and essential teaching, it is ignored; and 2) when a pope teaches error, it too is ignored. It's not seen as a problem, which leads to scandal and doctrinal chaos. The bottom line is, if we are unconcerned about what popes and bishops teach, we are unconcerned about what is true. Not a good spiritual sign.
Given the disastrous turmoil of the present, what should be the attitude of both clergy and laity? It must be above all an attitude of commitment to what is really true as an intentional disciple of Christ the Master. Each of us must seek to be fully trained and become like him, as we heard in our Lord's words in today's gospel: "No disciple is superior to the teacher; but when fully trained, every disciple will be like his teacher" (Lk 6:40). Our goal in this life is, by virtue of God's grace, to become as a "little christ," ready and willing to risk our lives for the saving and changeless principles of the gospel.
Let's return again to part of Pope Benedict's homily but make a few changes. Let's add in a first person pronoun in place of words referencing the pope and adjust the text accordingly so as to turn it into a prayer:
Lord Jesus Christ,
Give me the grace and strength to persevere in the divine faith of the Church, communicate it in my deeds and words, and live as you lived. I know that in important decisions, I am bound to the great community of faith of all times, to the binding interpretations that have developed throughout the Church's pilgrimage.
I know that I am required to conform my life to the teaching of the Church on faith and morals, and I freely choose to do so by placing myself in your hands. Thus, my power is not found in attempting to raise myself above the Word of God, but in placing myself at service to it. It is incumbent upon me to ensure that this Word continues to be present in its greatness and to resound in its purity within my mind and heart, in the community of the Church, in my family and in my neighborhood, so that it is not torn to pieces by continuous changes in usage or a life unworthy of you.
Amen.
https://onepeterfive.com/happy-catholics-pope/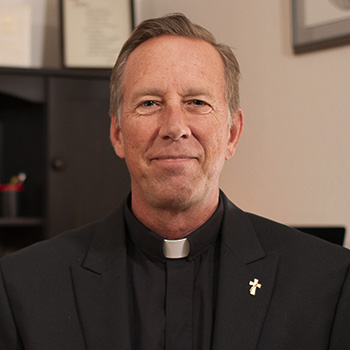 Deacon Frederick Bartels is a member of the Catholic clergy who serves the Church in the diocese of Pueblo. He holds an MA in Theology and Educational Ministry and is a Catholic educator, public speaker, and evangelist who strives to infuse culture with the saving principles of the gospel. For more, visit YouTube, iTunes and Google Play.