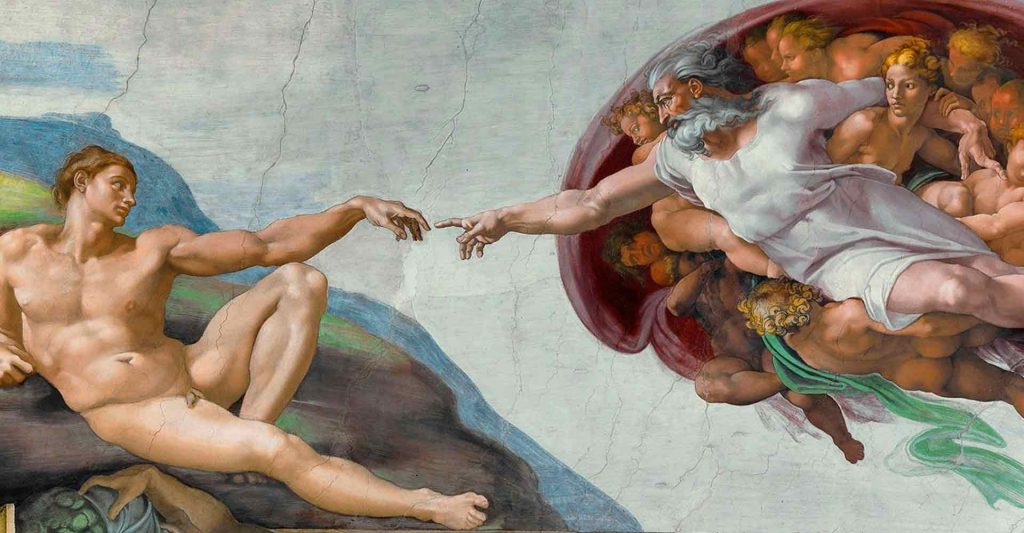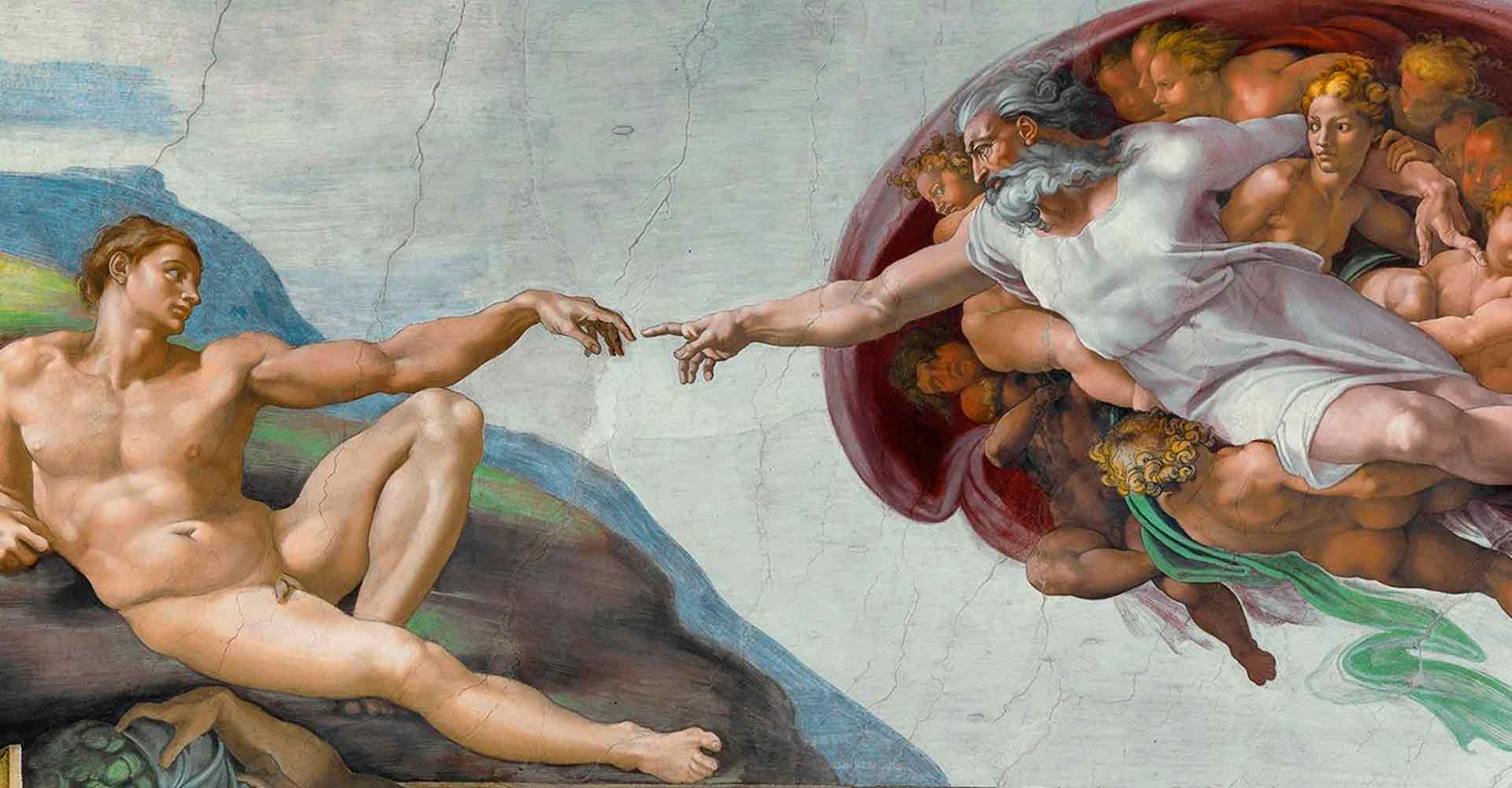 God is the Father who exceeds our hopes and dreams. He created us, and shepherds us; he cares for us and consoles us. He calls us to blessed life in himself. He's not just a father, he's THE Father who exceeds all our hopes and dreams.
By Kaitlyn Boyd
What does it mean to be a good parent? There are probably thousands of answers to this question when you really consider it. Parents help you to grow, starting from an age where you can't do anything really by yourself (besides breathing of course). They change your diaper, clothes, clean you (sometimes every hour of the day), feed you, make you laugh, clean your clothes, set examples for you to observe and practice yourself.
As you grow, many of these responsibilities stay (though I hope your parents aren't still changing you into your ten years, as that could be awkward), taking different roles that tend to let go more, giving you the freedom to do things for yourself. You learn to eat, wash, dress, clean up after yourself and shift into an adult role that could one day become parenthood, just as your parents had with you. From there, you too learn what it means to really care for another human being, wanting to protect them from all the evils of the world.
In the same way, God is always our Shepherd, our Father watching over us, helping us and holding our hand, never letting go. We place our trust in God, which is both a blessing and a challenge at the same time. In our world, we trust, but use caution; take steps to be in community, while at the same time, require the time to be on our own.
When it comes to faith, we need to have an even deeper value of trust in God. Trust becomes an essential part of our everyday faith life. God calls us into deeper relationship with Him, to trust in His way for us, leading us as a Shepherd, a Father, each and every moment of our lives (even in these times of chaos right now), guiding us especially when we feel lost, alone and worn by the stress life can bring. Just as any parent would comfort their child if they were afraid, God helps us to move past fear and find moments of joy, of love, of hope. Even in this challenging time that we are living in right now, God is with us, helping us to see the joy and blessings that fill our everyday lives, as a parent strives to do each and every day for their child.
In the book of John, we read:
I am the good shepherd. The good shepherd lays down his life for the sheep. He who is a hireling and not a shepherd, whose own the sheep are not, sees the wolf coming and leaves the sheep and flees; and the wolf snatches them and scatters them. He flees because he is a hireling and cares nothing for the sheep.

I am the good shepherd; I know my own and my own know me, as the Father knows me and I know the Father; and I lay down my life for the sheep. And I have other sheep, that are not of this fold; I must bring them also, and they will heed my voice. So there shall be one flock, one shepherd. For this reason the Father loves me, because I lay down my life, that I may take it again. No one takes it from me, but I lay it down of my own accord. I have power to lay it down, and I have power to take it again; this charge I have received from my Father."'

John 10:11-18
God is our good Shepherd, watching over us as a shepherd watches over his sheep. We call God our 'Father', an association that we get from Jesus, as he calls God 'Abba', meaning 'Father', but in the holiest, most intimate of forms (even more so than our comprehension of 'fatherhood').
Jesus shows us that God is not only our Creator and Lord, but our Father, demonstrating the importance of growing closer in relationship with God on a more intimate level. Most of us are close with our parents, and probably even as adults, rely on them heavily for advice, for conversation, moments of joy, an intimate bond. We are called into an even deeper dependance and love-filled relationship with God.
God is not only our Shepherd in the sense that He watches over us, but cares as much for us and loves us so intently that He gave His only Son for us, to die on the cross and help restore our connection to Him through this selfless act of love.
Saint Teresa of Calcutta stated:
Loving trust is only the fruit of total surrender. You cannot have trust unless you are one with a person. Total trust and loving surrender are twins."
We need to trust in God and surrender to His will through that trust. Even when we can't see physical signs of His working in front of us, we know that He is always taking on the role of a loving parent. It can be hard to trust when we can't see what's happening in our lives, or what's going to happen in the future. We walk on egg shells, uncertain of what decisions we should make, petrified of walking outside, going to the store, even trusting in being near those closest to us.
At all times, and especially times like these, we need to trust that God is with us, guiding us, protecting us and keeping us safe, Shepherding us through every moment, preparing us for the future ahead.
Read: do Catholics believe in evolution?
Today we pray together:

Heavenly Father,
Thank You for helping me to recognize Your love for me, for everyone. Thank You for giving Your Son, so that I may find You and recognize what it truly means to love and be loved. Help me to grow deeper in relationship with You, to trust You, all the days of my life. I pray in Your most holy name, Amen.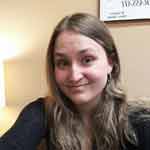 Kaitlyn Boyd is a graduate student in Catholic Studies for Teachers from King's University in London Ontario. She is currently in her first year of Teacher's College this, with hopes of completing a Masters in Theology in the future. Kaitlyn loves participating in her faith, and also shares her love of God continuously at her home parishes of Tillsonburg and Langton, through helping to lead in worship and retreats in order to grow in her own faith, while also inspiring others to do the same. She runs her own website called "The Crazy Catholic," sharing daily articles and devotions in relation to the daily readings and her experiences in the faith. Kaitlyn is newly married, from this past July, starting a new life journey. She hopes to teach religious studies and English for high school students in the near future.