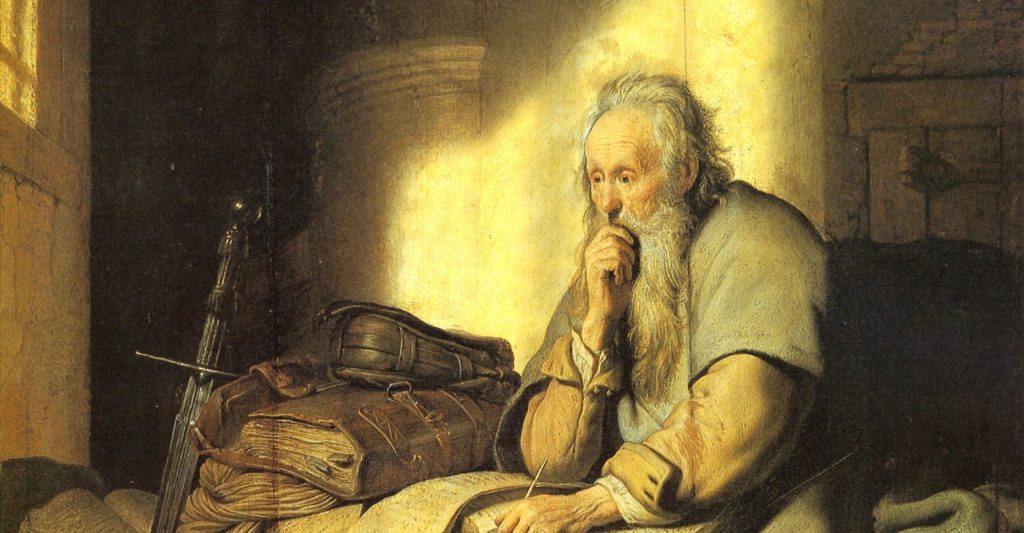 Are you gone with the wind, or do you love the Lord? Are you on fire for Jesus Christ? St. Paul was (and is). He passionately loved Jesus with all his heart. That love is the impetus that moved him to devote his life to preaching and writing about the divine faith of the Church.
By Barbara (Bobby) Case Speers
During a homily, the priest stated that Paul was on fire for the Lord. Normally, the words would drift over me like a summer cloud, but this time, the Holy Spirit dropped a bucket of rainwater on my head, pushing me out of my complacency chair! My candle was a mere flicker that comes and goes at will. One strong wind – poof gone!
Paul, who was in prison, shackled by his horrendous conditions, he still had the LOVE of Jesus in his heart. Paul endured with trusting, persevering patience because he LOVED Jesus! Paul endured with hope, all because he LOVED Christians! Paul's zeal was the fire that lit the match sending others out to preach the gospel! Hence, his candle turned the world upside down, despite chains. Now that's being on FIRE!
Colossians 4:14, Paul is praising his co-workers who steadfastly worked beside him for the cause of Christ.
Luke the beloved physician sends greetings, as does Demas.
Philemon 1: 23-24, Paul mentions Demas again.
Epaphras, my fellow prisoner in Christ Jesus, greets you, as well as Mark, Aristarchus, Demas, and Luke, my co-workers.
Several years pass, Paul is still in prison, he had this to say about Demas in 2 Timothy 4:9-10.
Try to join me soon, for Demas, enamored of the present world, deserted me and went to Thessalonica, Crescens to Galatia, and Titus to Dalmatia.
Christians were in bondage by the world in the first century AD and still are today! The world has us chained to money, prestige, careers, success, status symbols, glamor, gizmos, and miscellaneous sinful lusts and pleasures. Our lives revolve around what's in it for me! We dabble in our religion like the Pharisees by looking pious. Being too caught up in our opinions, how we feel, and our unproductive, unmeaningful exstence that offers no solace for a peaceful eternity. The only thing burning in our lives is the Sunday afternoon barbeque or the burned toast on Monday morning!
Read: The Value of Sports, Virtue, and Martyrdom.
I got thinking, how do I, we, get on fire for the Lord? I must confess, after many years of marriage to the Lord, the honeymoon was over – things were a bit routine. As with any relationship in the physical world or the spiritual world, you have to keep the spark alive or else it dies.
We have a relationship with our Savior, Jesus. We have a relationship with a loving God, our Father. We have a relationship with the Holy Spirit, who imparts every good gift. We have a relationship with the Blessed Mother. Some forget – she will always be called blessed, Luke 1:26-56. We have a relationship with the saints that have gone on before us – our cloud of witnesses, Hebrews 12:1-2. God's hand is always there for us, but we tend to let go, trying to grasp on to the world, just like the prodigal son did in Luke 15:11-32. He ended up eating slop with swine. Jesus said we cannot serve two masters – Matthew 6:24. We will love the one and despise the other!
Do you want to be on fire for the Lord? Here are some matchsticks to rekindle your faith!
Talk to your pastor! Reconciliation is the best way to renew your relationship with God.
Make a spiritual investment in yourself – read your Bible! If your parish has a literature rack, browse the titles. There are countless Catholic faith-building resources – internet, television, and radio stations. Check your bulletin or church website for suggestions and links.
Take a leap of faith and get involved with your parish/church. Use your gifts to challenge and motivate others. Volunteer by helping the homeless, poor, sick, and elderly.
Get a spiritual man-i-cure – Read Matthew chapter 5. The Be-Attitudes are the Me-Attitudes!
Go on a retreat/pilgrimage and forgo the cruise. Real happiness is being at peace with God!
Buy religious jewelry, statue, a tee shirt – anything that will make you think about the Lord!
Schedule Adoration time with the Lord and keep it. It's an hour of power!
Deepen your faith by participating in adult faith formation.
Psalm 103:15-17: As for man, his days are like the grass; he blossoms like a flower in the field. A wind sweeps over it and it is gone, its place knows it no more. But the LORD's mercy is from age to age, toward those who fear him.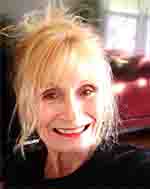 As a writer, I paint a black and white canvas using words, presenting spiritual points to ponder, even if it is just for me! My goal is to bring us closer to the Will of God in our lives, encourage an intimate relationship with Jesus, Mary, and all the saints.