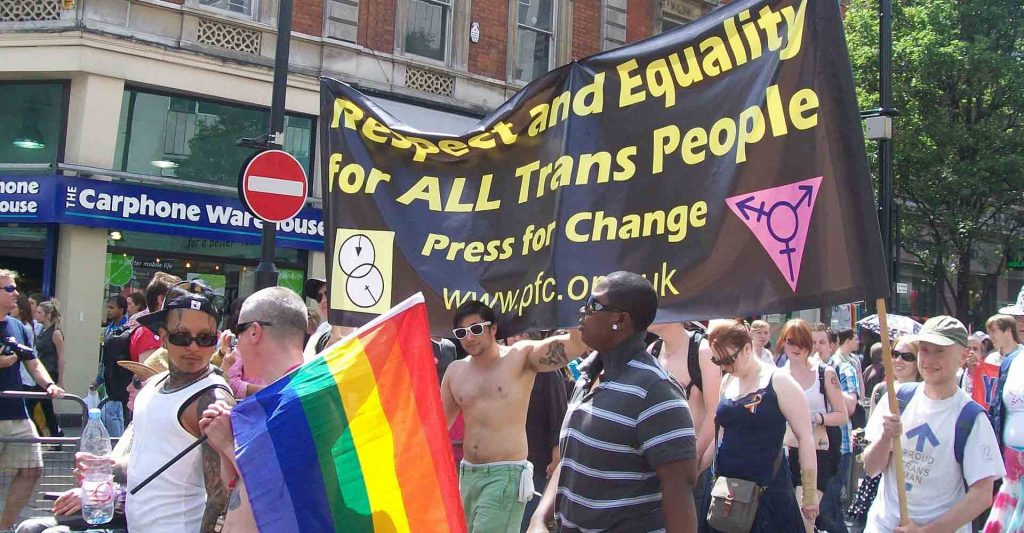 Homosexual and trans activists intend to reconstruct the social order—that's the bottom line. Their key tools for bringing this about are the indoctrination of children in public schools, the media and film industries, political influence, sympathetic legislators, and judges who will enshrine their relativistic agendas into law. But that's not all. Their trump card is a hyper-sexualized culture.
By Deacon Frederick Bartels
24 July 2019
I've often wrote about how American culture is steeped in relativism. The Canadians are as well, although perhaps they're farther down its slippery slope than we are. Once people ascribe to the chaotic notion that truth is not something real and knowable but rather a matter of individual opinion, all kinds of bizarre and damaging things get started. Everything from human sexuality to ethnicity to religion implodes.
And that's not all. After the dust settles, a whole new social order will emerge. At least that's the plan. This new order will be structured so as to sanctify the unholy and glorify the lie. Anyone who opposes this new order will be punished, fined, and imprisoned.
Enter Jonathan Yaniv, a Canadian man who identifies as Jessica. Yaniv has decided to take full advantage of his transgender penchant by insisting that women in a female beauty salon wax his male genitals. Why? Because the man Yaniv claims to be a she. And, as of now, tens of thousands of people agree with him. The new mantra is: "Be what you wanna be." If you disagree, don't say it out loud in the workplace lest you find yourself in an unemployment line.
Yaniv intends to punish others who disagree with him by bludgeoning them into submission via the positive law. He wants to make others pay for upholding their right of conscience and committing their lives to what's really true. Jonathan Van Maren writes on LifeSite:
Yaniv, who is claiming to be a woman, has launched sixteen so-called human rights complaints against female cosmeticians in British Columbia, most of whom are immigrant women. For obvious reasons, these women do not want to employ their services on a biological male. Yaniv, however, is insisting that because Canadian law recognizes him as a her, this constitutes grievous discrimination against him that must be addressed by the Human Rights Commissions.
We've seen this happen here in the U.S. with Jack Phillips, owner of Masterpiece Cakeshop in Lakewood, Colorado. The Daily News reports that Mr. Phillips is now being sued for the third time for refusing to bake a cake that is to be used for purposes linked to sexual disorders. In the past he was sued for refusing to make cakes for homosexual "marriages." He's shouldered with this latest lawsuit because he has opted out of allowing a trans "woman" to utilize his services. Unfortunately, there's a rainbow bullseye stamped on Mr. Phillips' back.
I totally agree with the stand Mr. Phillips is taking on principle of upholding truth, justice, freedom of religion, and freedom of conscience. Nobody should ever be forced into compliance with another person's disordered desires, habits, and activities. One should never be coerced into doing something he believes is wrong, against his conscience, and harmful to others. Telling Mr. Philips he must bake a cake for a trans "woman" is like telling me I must preach in favor of today's decadent gender ideologies or witness a same-sex "marriage." Let me just say, "It ain't goin' to happen."
What People Believe Really Does Matter
Decades ago, nobody would have thought things would get this far off the beam. When I was a teenager, a few of my friends would occasionally say of homosexual practices, "Who cares if people want to do those things? As long as they don't push it on me, I'm fine with it." Even back then, the notion that people could behave sexually in a way that is contrary to the good was prevalent. Well, we're now seeing where the indifferent "look the other way" attitude has gotten us. Today, things have magnified at a shocking rate. Homosexualism and transgenderism is being thrust on all members of society with alarming frequency and force. It really does matter what people believe because their beliefs shape their lives and the lives of others. Error breeds error and truth promotes truth.
Read about why the Catholic life of truth, reason, faith, and morals is desperately needed today.
I don't think most people realize just how serious this stuff is. Homosexual and trans activists intend to reconstruct the social order—that's the bottom line. Their key tools for bringing this about are the indoctrination of children in public schools, the media and film industries, political influence, sympathetic legislators, and judges who will enshrine their relativistic agendas into law. Once they have anti-discrimination laws in place (and in many cases they already do), they'll use them as weapons to destroy anyone who stands against them.
A Hyper-Sexualized Culture
Even with all those nefarious tools, the progress homosexual and trans activists have made over the years would not have been nearly so great if it were not for the ripe field of America's hyper-sexualized culture. With the legalization of contraceptives in the 1960's and the subsequent enshrinement of abortion in the positive law in 1973, it's clear that Americans are willing to do nearly anything to have sex as they wish, when they wish, without restraint and free from consequences.
There are other signs. A resent Barna Group study revealed that about 65% of Americans think cohabitation is a good idea. Consequently, marriage is on the decline, whereas fornication is on the rise. A recent Gallup poll shows 63% of Americans support same-sex marriage, which means they also support homosexual sex-acts. Divorce and "remarriage" is widespread. Pornography is rampant among both men and, to a lesser degree, women.
What we have going on here is the worship of sexual pleasure, and, following as a logical consequence, a hyper-sexualized culture in its wake. There's a new goddess to whom Americans bow down.
How did homosexual and trans activists get as far as fast as they did? Sex "as you wish" is viewed by many Americans as a "right" people have. In such an environment, it's quite easy to say things like, "Nobody can deny two people the experience of love," and sound as if you're saying something true. How did we travel so far down this path? Americans let it happen. We've been worshipping false gods.
Male and Female He Created Them
It's obvious to the women working in the salon that Yaniv is a he. It's also obvious to every other reasonable person. Yaniv is a man. He has a man's body. He has male genitals. His sex chromosomes are male XY. You don't get to just "decide" you're a she when you're a he or vice-versa. Yaniv is created by God as a biological male and nothing can change that. Not hormones nor surgical instruments nor makeup and a wig. Especially not words.
That God "created man in his own image, in the image of God he created him; male and female he created them" (Gn 1:27) is rejected today. It's no longer simply the case that people are living as if God doesn't exist, people are at war with God's created order, which means they're at war with themselves. Transgenderism is not only a denial of basic biological facts, it's a display of manifest hate for the truth of the human person and God's loving plan for his people.
Where Do We Go From Here to Combat Homosexual and Trans Activism?
What's to be done? I know, it's overwhelming. But it's time for Catholics and other Christians to take these disordered and damaging activities very seriously. It's no longer enough to simply express disagreement. Our hyper-sexualized culture has to be replaced with modest behavior, virtue, and sexual purity. Support for businesses and institutions that push these agendas must be withdrawn—there's hardly a more obvious slap in the face to a corporate exec than loss of income and plummeting stock prices. Vicious politicians must not be elected nor re-elected. Do not patronize TV shows or purchase movies that promote the destruction of the social order through a denial of the truth of human sexuality. Transgender library days must go. If your local library tries to schedule one, show up en masse to protest. Do not purchase or allow children to watch shows portraying homosexual and/or transgender activity in a favorable light.
Learn the arguments. Teach your children what's really true in a cogent, rational, intelligible way. And bring the arguments into the public square. Become a person who loves what's true, speaks it, and lives by it. Last and most importantly, be transformed in Christ by the renewal of your mind and live a life of holiness in harmony with the gospel:
I appeal to you therefore, brethren, by the mercies of God, to present your bodies as a living sacrifice, holy and acceptable to God, which is your spiritual worship. Do not be conformed to this world but be transformed by the renewal of your mind, that you may prove what is the will of God, what is good and acceptable and perfect (Rom 12:1-2)
Having said all that, these evils must be resisted with justice and charity. Persons who experience gender dysphoria or homosexual tendencies must not suffer unjust discrimination or be subjected to hate. However, the sins of these disorders and those who lend support for them must be opposed with maximum determination. If we don't get serious about turning things around, they'll soon grow much worse.
Let's start living as Catholics.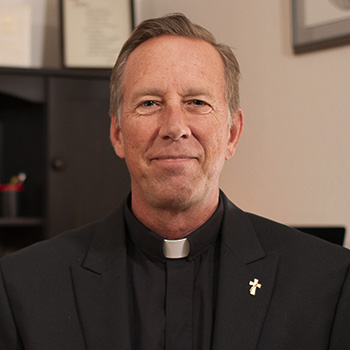 Deacon Frederick Bartels is a member of the Catholic clergy who serves the Church in the diocese of Pueblo. He holds an MA in Theology and Educational Ministry and is a Catholic educator, public speaker, and evangelist who strives to infuse culture with the saving principles of the gospel. For more, visit YouTube, iTunes and Google Play.