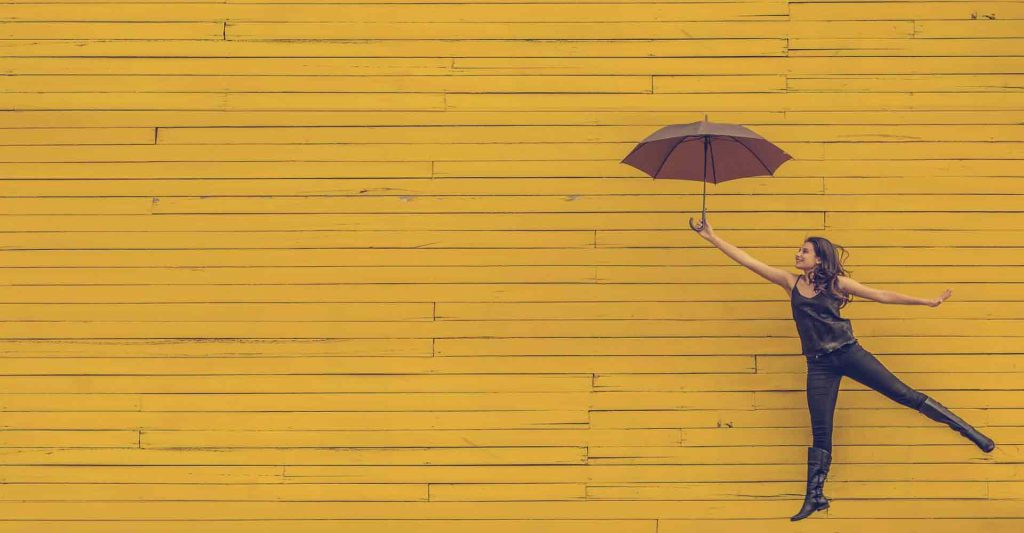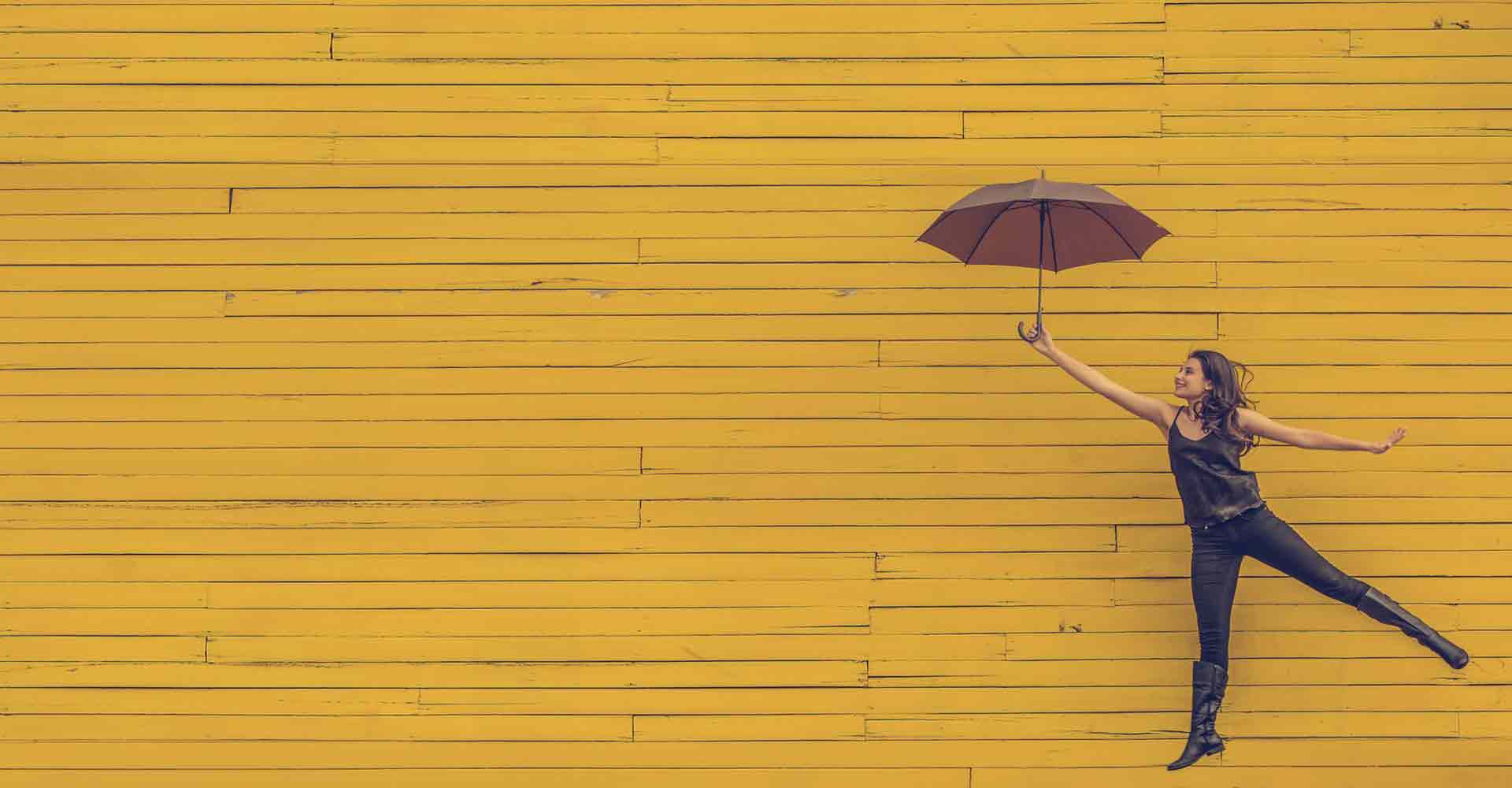 Everybody's heard the news: practice social distancing, remain home unless leaving is essential, groups of less than 10 people, wash your hands. But how do you stay Catholic and sane during this pandemic?
By Donna Caito
One of my favorite movies is Good Will Hunting. There's a scene where the main character, Will Hunting, is hanging out at a bar full of Harvard college students with his friends Chuckie, Morgan, and Billy. Chuckie tries to hit on two women by pretending he also goes to Harvard. A pompous graduate student outs Chuckie as a phony. Will, a genius, makes fun of the graduate student and shows that he, without a formal education, is much more intelligent.
At the end of the exchange, Will's friend, Morgan, looks at the two stunned women, and announces, "My boy's wicked smart," before popping an olive into his mouth and walking away.
The quote is always funny to me as I have a younger brother named Will who is also extremely intelligent. Whenever he speaks on any subject he's passionate about he usually shocks the person he's talking to. I have the sudden urge to pop an olive into my mouth and say, "My brother's wicked smart."
In fact, I come from a family of smart people. Between two sisters, two brothers, two in-laws, and myself we have one doctorate, three masters, five bachelor's, and two students. Knowledge is valued in our family. Learning constantly is something my parents always encouraged.
When the pandemic began I tried not to worry. My natural inclination was to lock the doors, plant a garden, learn how to weave and sew while trying to figure out the zoning laws on getting a flock of chickens, some sheep, and a cow or two for the backyard. I was also going to ban my children from leaving our home. If anyone was going to go outside, it would be me.

Fortunately, Will probably knew I was tamping down my natural inclination to overreact. Will sent the family an article he wrote for his company, a consulting firm, monitoring the situation and using their resources to predict what was going to happen next. It was brilliantly written but in a way that I, as a complete novice who'd gotten a degree in theology of all things, understood the basic message.
Will told us to not panic. Practice social distancing as much as possible. Work from home if you can. Don't over-buy things like toilet paper, which is cheap to manufacture and easily restocked. Having two to three weeks' worth of groceries on hand is perfect. Wash your hands. Take showers. Clean your home (I think this was for my benefit as I'm an admitted slob). Get plenty of sleep. Eat healthy food and get plenty of exercise.
Now, instead of wringing my hands as I pace the floors and Lysoling anyone who so much as sniffles, I've been working from home and taking my dog to the dog park pretty much every day it doesn't rain. We walk through the entire park, about a mile, as we talk to other dog owners at a safe distance.
Also, for the first time, my kids aren't complaining about going grocery shopping with me. When I announce I have to go to the pharmacy or our local grocery store, they immediately grab their shoes. We've started grabbing sodas from our local drive-thru's and taking advantage of cheap gas prices as we take the back roads and get philosophical about life. We don't go anywhere but rather enjoy lazy drives as we ask each other increasingly wild hypothetical questions. I think I've learned more about my kids in the past two weeks than imaginable.
I've come to realize while my kids and I are crazy creative in keeping busy, filling sixteen hours a day while trying not to leave the house is pretty daunting. Especially when you're not used to being home for more than eating dinner and sleeping. We were bored with social media by day two. While there are books to read and hobbies to attend to if I'm honest, I can only do those so long before being antsy. At best, I can read a book for an hour or two at a time. I adore writing but staring at a computer screen and trying to think of something to say has its limits. And while I love true crime documentaries, watching them until I'm afraid to leave my home for an entirely different reason other than the pandemic isn't healthy. There are only so many YoutTube channels I can watch before I get sick of the whole "stocking up our pantries for the pandemic!" videos. I'm getting tired of cleaning what's already clean. Even my dog is side-eyeing me every time I ask him to go on a walk. In fact, today's been really rainy (he hates water) and all he's done is sleep and go outside for bathroom breaks. The one time I mentioned a walk he side-eyed me like, "I'm not a time-waster, Donna."
Also, I'm Catholic. And although I can't physically go to Mass, Confession, or Eucharistic Adoration right now there are tons of things I can do in self-isolation.
Watch Mass online.
Every Sunday I've made it a conscious effort to watch a live-stream of Mass. I get up, take a shower, put on my "Mass clothes" and turn on YouTube. We follow along as best we can in our living room. A good live-stream to follow is with Father Mike Schmitz on Ascension Presents. It's also great because hearing different homilies from different priests always takes me into a new direction.
Read your Bible.
I read the Mass readings every day. A good time to grab a Bible is when you feel boredom seeping in. If you've never read the entire Bible before, I suggest starting with the New Testament and then reading the Old Testament.
Call your Mother. Pray the rosary.
I'll admit that by the time Lent rolled around I'd completely dropped off the boat of praying the rosary every day. Mostly, I'd give gratitude every night and sporadically throughout the day. Now I try to get at the very least one good decade every day and the whole thing if I have a moment of panic I need to tamp down. Talking to Mom when I'm worried or stressed does miracles for my mental health.
Read your Catechism.
Why do Catholics believe (whatever it is you have a question on)? This is how I use the Catechism of the Catholic Church. I take whatever topic interests me that day and research why the Church teaches what she teaches on that subject. This often leads me into various Biblical passages, teachings from the doctors of the Church, and also some really insightful encyclicals.
Call someone you haven't spoken to in a while.
Ask how they're doing. Get to know them again. It may be as simple as going through your address book and simply taking an hour and calling one person per day just to say hello and let them know you're thinking of them during these hard times. Put them on speakerphone, grab a rosary, and pray a decade or the whole thing!
Fall down a "Catholic Rabbit Hole"
I'm extremely guilty of falling down rabbit holes when I'm bored. One day I'm reading The Bell Jar and the next thing I knew I was watching Cheers reruns on YouTube. If you can't see the admittedly odd pattern of my thinking: reading The Bell Jar to Sylvia Plath to 1960s treatment of mental health patients to shock treatments to lobotomies the book One Flew Over the Cuckoos Nest to the movie of the same title to looking up why Martini looked so familiar to Danny Divito to his wife Rhea Pearlman to her famous role as Carla Tortelli on Cheers.
Don't ask me. I don't know how it happens, either.
What I've started to do is stop going down secular rabbit holes and going down Catholic ones. One of the things I loved in my classes was taking one subject and immersing myself in it. Right now, I'm researching everything I can get my hands on about Maximilian Kolbe. I've watched documentaries and movies about his life, read articles about him, looked at pictures, researched the places he'd been to, and am still uncovering more information daily about him and the world around him. It's been amazing and I still haven't even scratched the surface.
Take a saint, a topic, or an event in the Catholic Church and immerse yourself in it for an hour, a day, or weeks at a time. Read, listen, and learn everything you can get your hands on. Fall down the rabbit hole and become inspired all over again!
Listen to a Catholic podcast while you work.
Right now I'm working from home. Although, I have to say there's not much to do as my company is eventually closing and production is at a halt during the self-isolation mandated by the government. Even when I was in a brick and mortar workplace, I still had the benefit of being able to plug in my earbuds and work on my computer while listening to podcasts. Some I really enjoy is Pints with Aquinas, The Catholic Feminist, and Catholic Stuff You Should Know. The next time you're disinfecting your house after someone sneezed or are sitting at your home office answering emails, grab your phone and some earbuds and enjoy!
Build your own home prayer corner.
We can't go to church right now but that doesn't mean we can't create a holy space of our own. And since I'm a sucker for candles, I've decided to make my own home votive honoring (you guessed it) Maximilian Kolbe. I've picked out the perfect image from an online store and bought a simple frame to put it in. If you can't find an image, you could simply print out a picture you find on the internet.
For my candles, I'm keeping it budget-friendly and getting some different votive candles from Walmart on the cheap. Some are going to be in white to represent Maximilian's purity and some in red to represent both his martyrdom as well as the patch he wore at Auschwitz. I'm going to print a small card with his intercessory prayer and light the candles as a reminder of my own journey to holiness.
As Saint Maximilian Kolbe said, "Become a saint. Even if it means sacrificing everything."
Find a "buddy family" you can help during this time.
Call your local priest, schools, or government agency and ask what you can do to help. Find a family who is suffering during this time. Offer to go grocery shopping if delivery isn't available in your area. Offer to go to drive-thru fast food places and pick them up a treat during uncertain times. Ask if they want to meet you at a grocery store and go shopping together. Or, you can be like us, and meet people and their kids at the dog park and take long walks with a proper 6-feet distance from each other. The kids get plenty of exercise and you have a tired dog at the end of the day while getting some much-needed social interaction.
Order a Catholic CD and go for a drive.
I've learned that simply getting into my car for a drive has been extremely cathartic. Taking the long back-roads around here, we grab some iced coffee and a really good CD to pop into my radio, the kids and I will discuss various issues we're listening to. Even a ten-minute lecture by someone like Doctor Scott Hahn, Matthew Kelly, or Archbishop Fulton Sheen has been therapeutic for us. Plus, in a vehicle with locked doors, your kids can jump out if you address any sticky topics they'd rather not discuss.
Although, I'm learning there's not much my kids won't talk to me about. Sometimes we discuss something in the car and when we get home I duck into my room and think, "I was not prepared for that!"
Meditate.
I admit this is hard for me to do. I'm not very good at silence or sitting while not doing something. But right now, I'm enjoying the silence where I can talk to God about my day. Just sitting outside in silence while listening to nature has been so relaxing. Or even putting on some good Gregorian chanting and losing myself in the music has been wonderful. But taking a quiet moment and meditating on things can have a wonderful effect on mental health.
Being stuck inside the house is a difficult thing. We're used to being able to grab our keys and go wherever we want without much of a thought. Now we've got to be intentional in our actions. But being stuck inside our homes doesn't mean we can't still appreciate the time we're able to cultivate our relationship with God.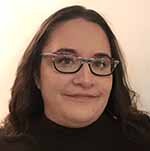 Donna Caito has a B.S. in Management and a M.A. in Theology. She's a Catholic revert who didn't want to be a Catholic but couldn't come up with a good argument otherwise. She lives in the middle of nowhere with her children, her black cat named Midnight, and her white dog named Jack Frost. In her spare time, she enjoys writing about her unique place in the Catholic Church as a single mother and giving good reviews on Google.