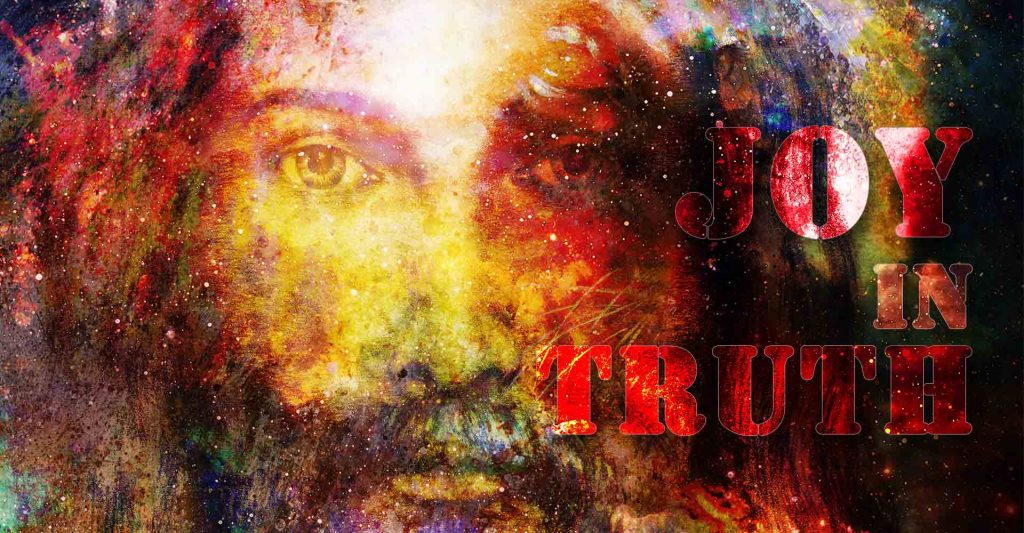 Catholicism, I learned and am still learning, is hard. When someone is a practicing Catholic who believes in the Faith, they must get real with themselves. And not only is it hard work, it's messy. You must be willing to dig deep within your soul.

By Donna Caito
10 December 2019
I'm a Catholic Revert. Normally when I tell people that, they give me weird looks. Even Catholics sometimes ask me what a "Catholic Revert" is. Terms like "Cradle Catholic" and "Catholic Convert" are common vernacular amongst Catholic circles. But Catholic Revert? That's not exactly normal.
I grew up Catholic in a Catholic home with Catholic parents. Catholicism never really interested me growing up. I went to Mass every Sunday but didn't want to go because I had to get up early. I went to CCD, but it was always just time outside of school I hung out with other Catholic kids. I went to Vacation Bible School for a week in the summer. When I got older, I went through Confirmation because I knew it would make my parents happy. Nothing ever stuck because I didn't really care.
When I turned eighteen and moved out no ne woke me up for Mass, so I skipped. One weekend turned into two, which turned into a month, and soon it'd been years since I'd stepped foot inside a Catholic church. Catholicism was a box I checked on forms, not a religion I participated in. I met a guy, thought I was in love, gave birth to two daughters, never got married. The guy and I broke up, I became a single mother, and life moved on. My thoughts on things like morality and sinning were extremely secular. My belief was, "If it doesn't negatively affect my children or myself, I don't care."
It wasn't until I was in my late twenties when I began searching. I was in a horrific car accident. People would look at pictures from the wreckage and tell me it was a miracle I was alive. I concur. I was knocked unconscious and waking up I remember a feeling of deep longing. I experienced both hope and shame. The existential question of, "Why am I here?" was suddenly very real and very powerful.
I didn't want to be Catholic, though.
As a young Gen Xer or an old Millennial (depending on the dates), I'd lived through the downturn of the economy just as I was entering the workforce. I lived through the housing bubble, Enron, the Rodney King trials, and job loss on a massive scale. I watched people who'd paid their entire adulthood into pensions get nothing. I watched companies lay off millions of workers. I watched people who put their money in the stock market lose everything. I watched cops beat people when they thought no one was looking. I watched teachers sleep with their students. I watched dirty politicians lie through their teeth. And then the priest abuse news articles came out. At first there was one. Then two. Then three. News of coverups came just as fast. My worldview changed drastically. Any large organization was suspect. So, when the question of Catholicism came up, I immediately turned away. I didn't trust anyone or anything too big for me to see through.
Moreover, as much as I loved my family and thought they're awesome, most Catholic people I met were opposite of loving. They spewed hatred I was astonished at. The holier-than-thou, constant criticizing, constant complaints attitude of many Catholics made me want to stay as far away from Catholicism as I could get. I didn't want to be "them." I wanted to be a part of a nice church filled with nice people because I thought I was a nice person.
I began my journey back to religion in the only way I knew how. I began reading the Bible every day. I researched religions as much as I was researching my papers for my bachelor's degree. I asked questions of everyone I knew who had any knowledge of anything religious. Protestant pastors loved me. I knew enough from my time in Mass and religious education to have a conversation but what I didn't know about Christianity made it easy for them to turn me their way. I went through different churches one by one; Methodist, Protestant, Presbyterian, the list goes on. I even researched Jehovah's Witness and Mormonism to figure out what's true.
I also started going back to Mass. I had been hit-or-miss for a bit after my children's father and I broke up. When my children were younger, we went more because I knew they needed religion in their lives. As they grew, I explored other faiths, but I kept going almost every Sunday. But I still said I wasn't Catholic. When people asked, I said I was a "searcher." The Mass always felt different to me. Other services felt like visiting a good friend's house. The Mass felt like going home.
I settled on nondominational for a while. They had the passion and the vibrancy I was looking for. You didn't have to go to service every Sunday. If you did you could wear jeans. If you slept in, no biggie. Just go the next Sunday if you could. They passed out forgiveness as if it was something as simple as an apology, no matter how vague or insincere, just say "sorry." Salvation was simple; all you had to do was believe. I believed, therefore I thought I was saved. I went to their sermons and even became a host at online chatrooms. We were amazing and gracious and always used exclamation marks. I liked these people. They were nice.
The major problem I had with other Christian religions was the vagueness. I would ask specific questions to clarify various things and the answers were different in each church I researched. Everywhere I went was extremely hesitant to give me defined sets of beliefs. They focused on "personal truths" as if everyone had their own set of moral codes they should follow. I remember one saying, "What's true for you isn't true for everyone."
My response was, "But isn't the truth the truth no matter what?"
The other problem I had was the erroneous beliefs they had about Catholics. Boy, did other Christian religions hate Catholicism! Whenever someone would ask a question about Catholicism, someone who was supposed to know the answer would inevitably get it wrong. Every Catholic has heard them; worshipping saints, worshipping Mary, Mary wasn't a virgin, Jesus had brothers and sisters, papal succession, so on and so forth. Since I had been a former Catholic, I knew a lot of what these church leaders were saying wasn't true. My thought was; if you're a religious leader and you're wrong about something as basic as Catholics worshipping saints, what else are you wrong about?
I remember one day complaining about this to one of my brothers. My brothers were unapologetically Catholic in every way. I was in a huff after yet another conversation about "personal truths" and what was so wrong about Catholicism when my brother looked at me and asked:
"What did you expect? You're getting information from someone who took a four-year theology course from an unknown university and made up a church. Catholics have been doing this for thousands of years. If you have a question, we've already answered it."
I still turned my nose up at Catholicism, even though my frustrations grew. But the spark had been lit. I kept going to Mass.
It wasn't until one fate-filled day I finally got real with myself. I had a job working third shift. I'd been up since seven o'clock in the morning the day before with my children. I went to work at eleven that night and got home at seven in the morning the next day. But I couldn't sleep. I laid in bed after reading the Bible about forgiveness. I'd been told all I had to do was believe. Well, I believed but every sin I could think that I'd ever done was swirling through my mind like a hurricane. I felt sick, I was shaking, and my body was wired. I was supposed to be saved but sure didn't feel like I was.
Read: Living and Dying as a Catholic.
Finally, at about four o'clock in the afternoon I got up and went into the kitchen in a last-ditch effort to get something to help me sleep. My deprived mind thought I should warm up some milk. When I walked in, I glanced down at my purse. Our local Catholic church's bulletin happened to be beside it. I reached out, read through it, and found out Confession was in thirty minutes. The church was twenty minutes away from my house. If I got dressed quickly I had just enough time to make it.
I went into Confession and confessed my sins like a madwoman. I cried like a baby as I kept repeating, "I don't know. I don't know what's true. I don't know who's right. I have no idea what I'm doing. I don't know. I don't know. I don't know."
The priest asked me, "Why are you here?"
I looked around, "To go to Confession?"
He stayed firm, "But if you don't know what's true, why are you in a Catholic church? Why have you come back?"
He got me. I had no answer. All I knew was Confession felt right.
He gave me a penance of reading two Catholic books. I could pick any two from the church's basement and read through them. I immediately went downstairs and grabbed two books. I didn't even look at the covers. All I knew was I had to read those books.
I read and I read and I read. After that, I didn't want to be Catholic for a whole different reason.
Catholicism was scary.
Catholicism, I learned and am still learning, is hard. When someone is a practicing Catholic who believes in the Faith, they must get real with themselves. And not only is it hard work, it's messy. You must be willing to dig deep within your soul. It isn't about saying "sorry" and moving on with life. It's about looking at every sin you have and not only asking for forgiveness but getting to the root of the problem, getting dirty, and digging out that root. It's about being accountable for yourself. It's about holding yourself to a higher standard than you ever would others. And when you fail, which we all do and often, it's about going back to square one, discerning, humbling yourself, asking for forgiveness, and digging out that root again.
When you need to look at yourself in the mirror, a long and deep look, most of us don't like what we see. That's a hard thing to admit to. It's harder to change that person you see. It's even harder to do it on a regular basis. And that is why I think a lot of people don't like Catholicism. It's not because they don't believe in what we teach because if they learned the "why's" behind it, Catholicism makes a lot of sense, too much sense not to become Catholic.
I believe most people don't love Catholicism because it's a lot easier to go to church in jeans, miss whenever you want, and make up the rules as you go than do the dirty work of real change from within.
We stand before Jesus himself every Mass and confess we've thought, said, and done the wrong thing. We go to Confession and kneel before Jesus as we talk specifically about where we're failing, what we can do better, and how we can change. We're saved and we're being saved. This isn't a simple apology. This is a lifelong commitment to changing for the better.
When done right, being a Catholic is the hardest thing in the world to become. It's also the most beautiful and wonderful thing to be. Being Catholic is looking at every day with fresh hope. I didn't become a nice person. I became, and am still becoming, a good person. Because I know the moment I want to go back to my old ways and start skipping Mass is the moment I desperately need to go.
Photo by Jozef Klopacka. shutterstock. Photo modified.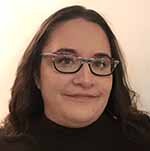 Donna Caito has a B.S. in Management and a M.A. in Theology. She's a Catholic revert who didn't want to be a Catholic but couldn't come up with a good argument otherwise. She lives in the middle of nowhere with her children, her black cat named Midnight, and her white dog named Jack Frost. In her spare time, she enjoys writing about her unique place in the Catholic Church as a single mother and giving good reviews on Google.