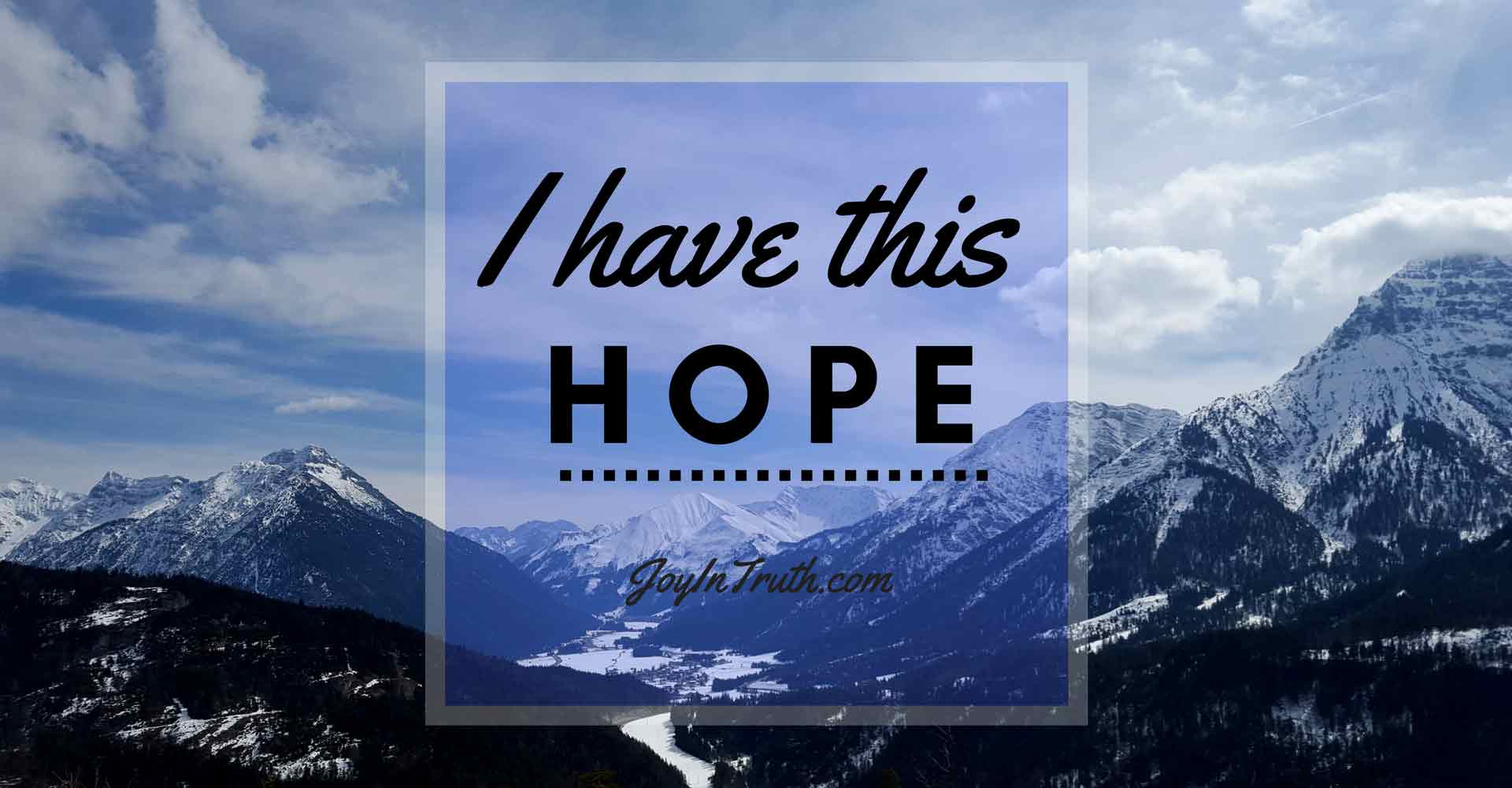 "I have this hope in the depth of my soul" – Tenth Avenue North, I have this hope
By Lauren Heaton
6 February 2018
We were simply talking and it came out of my mouth without thinking. I expressed my hope in God and my trust in His divine providence and love. I know this sort of hope is rare and a gift. I wish I could teach you how to experience this unshakable sort of hope, but I know this kind of hope is a gift from God. Luckily, St. Paul lays out how we can come to experience God's loving hope:
"Not only that, but we even boast of our afflictions, knowing that affliction produces endurance, and endurance, proven character, and proven character, hope and hope does not disappoint."
(Romans 5:2-6)
…hope does not disappoint.
I am living proof of Romans 5:2-6. I experienced the affliction and endured through it growing closer to God as he was the only thing I could cling to. I'd like to tell you that through this endurance God has built up a stronger character in me. While God alone can attest to my character, I know for sure he has instilled in me a greater hope than I knew before.
I remember in the depth of my despair trying to learn more about hope. I Googled the definition of hope. I asked the girls at bible study what hope meant to them. "What is this hope that Paul speaks of in his letters to the Romans? It sounds amazing!" I thought. I wanted to understand what hope in Christ meant and how to live in it. Hope sounded like what I needed and wanted, but beyond the four-letters H-O-P-E, what did it mean?
"For in hope we are saved. Now hope that sees for itself is not hope. For who hopes for what is seen? But if we hope for what we do not see, we wait with endurance."
 (Romans 8:24-25)
In affliction, we often can't see a way out of the pain and so we must trust and hope that God will bring us through the trial and bring about our good (Romans 8:28). While learning to hope in God's plan is difficult, it often proves to be much greater than anything we could plan in our own strength. To me, trusting in the unknown of God's plan is what Paul means when he says "if we hope for what we do not see, we wait with endurance."
The dictionary simply states hope is the expectation that something will happen. I think the hope that God offers us is intertwined with trust and love. Hope in Christ means that we trust his love for us. It means we trust in his certain, irrevocable and divine promises.
*****
Dear Friends: Please help support Joy In Truth by sharing posts and articles on your social media accounts. The share buttons make doing so fast and easy. Thank's for your support!
Photo Credit: Lauren Heaton. All rights reserved. Used with permission.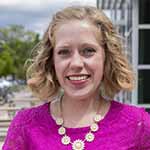 Lauren is a young Catholic professional working in the marketing industry. She loves working with high schoolers and leads a high school youth group. She is also passionate about leading a young women's bible study, is on the leadership team for West Denver 2:42 a young adult ministry and sings at her church. Lauren is a modest fashion enthusiast, pancake connoisseur, promoter of faith and fitness, and lover of all things family oriented.