Although we Catholics are blessed with many truly good, holy and caring priest-shepherds, one of the first things you need to learn as a faithful Catholic is to beware of wolves in sheep's clothing—and there are more than a few prowling about.
By Deacon Frederick Bartels
11 September 2018
The observant AND faithful follower of Christ who is immersed in Church teaching will readily notice telltale signs of these wolves who, instead of feeding their sheep the nourishing truth of God's word, slip them destructive poisons capable of killing not merely the body but the soul.
In the video below, Fr. John Lankeit of SS. Simon and Jude Cathedral speaks about how to recognize both a good shepherd and a bad one. He stresses the need to be vigilant as a member of the faithful. He also stresses the vigilance of a good shepherd who feeds his sheep with orthodoxy of faith and the true belief of the Church as opposed to the wolf who feeds his sheep with a "toxic diet of false teaching."
These "toxic diets" come in many flavors. Some subtle and disguised, others blatant and obvious.
Some wolves plant delicate hints indicating that the teaching of the Church should be revised to conform to modern-day cultural standards, or it's harsh, or it's not as important as just knowing God is merciful and that he loves you. They like to devilishly shape God into a permissive, undemanding, soft, fluffy and cushy "thing" to be had by merely being a "nice" person, which is code for: don't stand for anything in life.
As I attended Mass growing up and later in life, I experienced a number of bad shepherds. The damage they inflict is incalculable. Some of these wolves don't like to talk about what the Church really believes. They don't like to use the phrase "Church teaching" because they think people are allergic to it. They won't say, "Abortion is an intrinsic evil" because that's an intolerant way of broaching the subject. They won't teach that mortal sin destroys a person's relationship with God because, well, it's "unpastoral." They're more concerned with donations and smiles and approbation than they are with the souls of the faithful in the pews.
There are many other examples. I'm sure you've heard some.
How about the suggestion that the Eucharist be given to everyone without constraint, even those conscious of having committed mortal sin because "it should be offered as food for the sick." Never mind St. Paul's teaching in 1 Corinthians 11:27 ff.
But that's not what the Church teaches.
How about how the multiplication of loaves and fishes was not a multiplication but a compassionate sharing—that was the real miracle! Jesus softened hearts rather than supernaturally multiplying a minuscule amount of food into an abundant meal for all.
But that's not what the the gospels say and it's not what the Church teaches.
How about priests who use homilies as friend-making enterprises, sing-along shows, and an America's Got Talent venue . . . . you get the point.
The most dangerous wolves are the subtle, sneaky kind. They give every impression of goodness, oozing with smiles and warmth—at first. But over time, you find out otherwise. The wolf-hair begins to show.
I've also been exposed to many good, holy pastors who truly feed their sheep with the words of truth and life. They live as Jesus lived, loving his own to the very end. They care more about saving souls than pleasing people and personal interests. They're more concerned with what's really true than in entertaining with slick words. They truly believe the teaching of the Church, live it, breathe it, and encourage others to do the same.
They're manly priests. They're unafraid of showing a masculine heart and displaying a tone of conviction in their preaching. They're passionate and compassionate, zealous and kind, virtuous and prudent. They lead by example. They possess integrity of character. They belong to Christ. They're his. They're the Church. They're each an Alter Christus.
Last, I can attest that, as members of the clergy, priests are frequently under demonic attack. I've experienced it as a deacon. All the clergy need the prayers and support of faithful Catholics like you. I understand first hand how challenging it can be to bring the truth in a homily to people who don't want to hear it, to cultural Catholics who are more secularist than Christian, to people who want to hear something warm and fuzzy rather than what is really true. However, as a priest friend of mine once said: "Our mission should be to afflict the comfortable and comfort the afflicted."
I encourage you to watch the video below. If you're a cultural Catholic who's been too long influenced by wolves, I pray its message will penetrate. I pray you'll turn to Christ in repentance and, by him, be remade anew.
Christ's peace.
*****
Photo Credit: publicdomainpictures.net.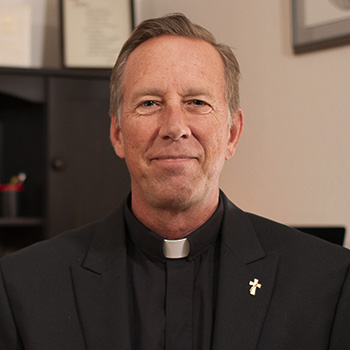 Deacon Frederick Bartels is a member of the Catholic clergy who serves the Church in the diocese of Pueblo. He holds an MA in Theology and Educational Ministry and is a Catholic educator, public speaker, and evangelist who strives to infuse culture with the saving principles of the gospel. For more, visit YouTube, iTunes and Google Play.