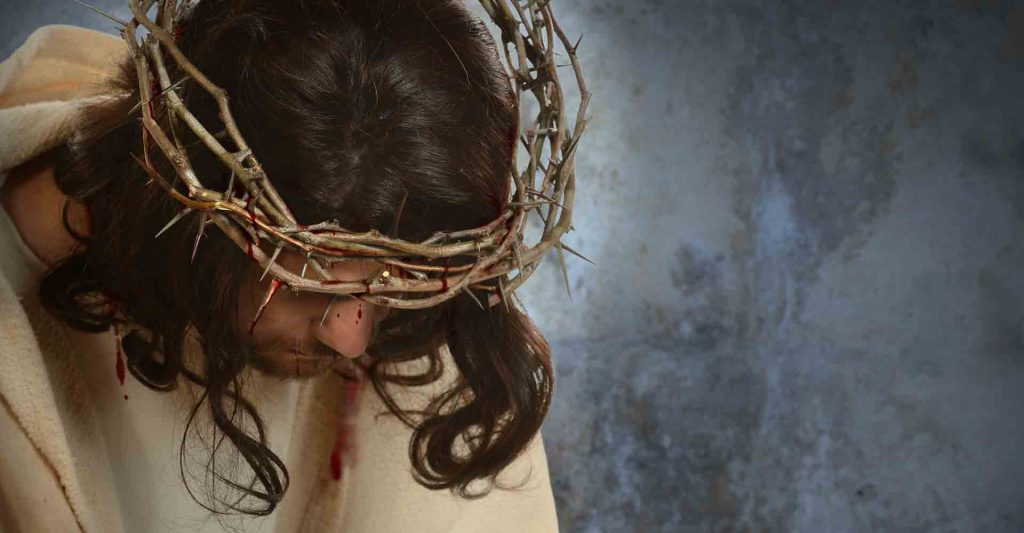 Jesus is not God but merely a "good moral teacher"? Well … that's a problem, for many reasons. One of which is the argument CS Lewis made: if Jesus is not Lord, as he claimed to be, then he must be either a liar or a lunatic, which means he can't be a "good" moral teacher.
By Deacon Frederick Bartels
4 September 2020
Newsweek reported a Ligonier Ministries State of Theology survey conducted by LifeWay Research found that 52 percent of Americans think Jesus is not God but was merely a good moral teacher. PRNewswire reports the survey polled a nationally representative sample of 3,002 adults in the U.S., which included 630 who professed to be evangelicals.
Given that 77 percent of Americans claim to be Christian, it might come as a surprise that a majority of Americans do not believe Jesus is divine. However, it's not difficult to understand how this has happened when we consider the blatant, far-reaching attacks from modernists and secular humanists against the Church and the Christian religion over the past couple centuries. Consequently, post-modern America is suffering from an extreme loss of faith and a decline in the Christian identity.
Modernism
To avoid confusion, the Catholic opposition to modernism doesn't mean Catholics are against modern things in the world or progress, such as technology or every modern way of living, like driving cars to work, watching movies, and using smart phones. In a theological and philosophical sense, modernism is a heresy that attacks Christian dogmas and truths by gradually introducing distortions and corruptions. Over time, the foundational principles of dogmas and doctrines are eroded away, discarded, and replaced with new, evolutionary and revolutionary ideas that cannot be said to be an authentic development of doctrine. Modernism is like a cancer that eats away at the body of Christ. Pope Pius X noted in Pascendi Dominici Gregis that modernism is the synthesis of all heresies.
Were one to attempt the task of collecting together all the errors that have been broached against the faith and to concentrate the sap and substance of them all into one, he could not better succeed than the Modernists have done.

No. 39
Heresy
In an informal sense, heresy can be defined as deliberately "letting go" of one side of the tension found in a particular theological truth. In our discussion here, modernists "let go" of Jesus' divinity but hold on to his humanity; thus he becomes a "good moral teacher" and nothing else. This suits their ends because if Jesus is merely a good moral teacher and not God, there is no reason to pay any particular attention to him. There are plenty of moral teachers. Why should we need another one? Especially one who was crucified as a criminal? If Jesus is not divine, then the divine faith of the Church rests on a lie and everything crumbles—which is the whole point of the modernist enterprise.
Jesus: True God and True Man
Consider also that if Jesus is not divine, humankind is unredeemed, and men are unsaved. Man is redeemed precisely because the Son of God became man and offered himself up on the cross to God the Father in expiation of sin. Furthermore, salvation is made possible for men by virtue of the eternal Word made flesh. In becoming man, the Son of God makes a marriage of mankind with God. His voluntary death on the cross is a saving death that opens the heavens up before us, provided that we have faith in him and receive the sacrament of baptism, which is the normative means of salvation by virtue of configuring us to Christ.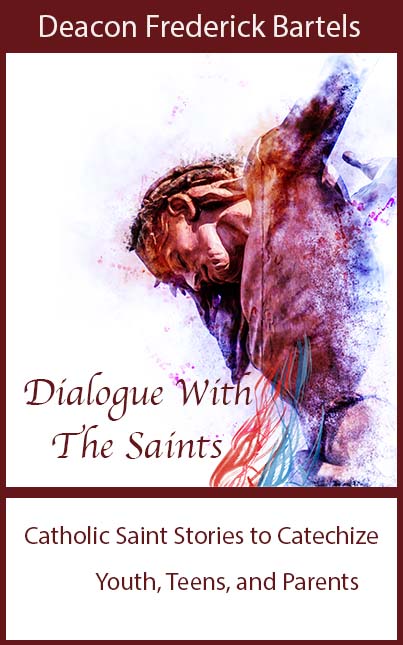 The tension between Jesus' divinity and humanity must be maintained. It's disastrous to overemphasize one of his natures at the cost of the other. The Lord Jesus is true God and true man: he is perfectly God and perfectly man. Jesus is the incarnate Son of God who, conceived in the flesh in the womb of the Virgin Mary by the Holy Spirit, assumed an individual human nature to his divine Person. Christ is the Second Person of the Holy Trinity who perfectly possesses a human nature and is therefore the Word made flesh—fully God and fully man.
Lord, liar, or lunatic?
In his book Mere Christianity, C.S. Lewis gave an excellent argument against the illogical idea that Jesus is merely a good moral teacher. He argued that Jesus can't be merely a good moral teacher because he repeatedly claimed divine status—sometimes explicitly, sometimes implicitly. In any case, Jesus repeatedly identified himself as God.
The heart of Lewis' argument consists in this piece of logic: If Jesus is not God, as he claimed to be, then he was either a liar or a lunatic. If he was a liar, he most certainly could not have been a good moral teacher. If he was a lunatic, then we cannot trust anything he said. Thus, according to Lewis, Jesus must be either Lord, liar or lunatic. Those are your choices.
The Virtue of Faith
While it's true that we cannot prove in a scientific way that Jesus is God (divine and spiritual realities are beyond the scope of the physical sciences), the evidence in favor of his divinity is extensive. Nevertheless, it is only through the eyes of faith that Christ is unveiled in all his truth, beauty, goodness, and splendor. In faith, he is God and man.
The virtue of faith is a gift from God enabling us to unreservedly and freely assent with intellect and will to all that God has revealed in Christ, transmitted in its full purity through the Catholic Church. Faith cannot be earned. No amount of study in and of itself will produce it or result in passing the "test of faith." Faith is accessed as a free gift through prayer, repentance, and humility before God. One must sincerely seek it and entreat God for it. Then, one must nourish and protect it daily.
Unfortunately, Christians who disbelieve in Jesus' divinity lack the theological virtue of faith because it flows from the divine Person of Christ himself. One cannot have faith in Christ in a full sense yet also deny his divine nature. The two are incompatible. For these former Christians, the modernists have perhaps destroyed their faith; yet it is difficult to understand how they could have done so without their cooperation—at least to some degree.
Let us pray for all Christians and their unity, that they may profess the true and divine faith of the Church: Jesus Christ is Lord!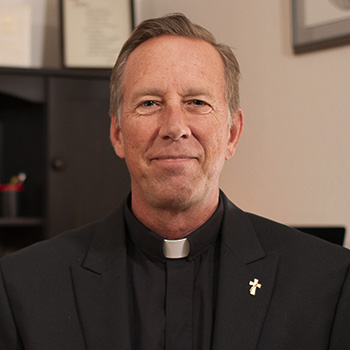 Deacon Frederick Bartels is a member of the Catholic clergy who serves the Church in the diocese of Pueblo. He holds an MA in Theology and Educational Ministry and is a Catholic educator, public speaker, and evangelist who strives to infuse culture with the saving principles of the gospel. For more, visit YouTube, iTunes and Google Play.