In order to avail ourselves of God's forgiveness in this Jubilee Year of Mercy, our gaze must first turn to the source of mercy: Jesus Christ.
By Deacon Frederick Bartels
5 January 2016
In order to avail ourselves of God's forgiveness in this Jubilee Year of Mercy, our gaze must first turn to the source of mercy: Jesus Christ whose suffering and death provide the means of salvation for fallen humanity:
And you he made alive, when you were dead through the trespasses and sins in which you once walked, following the course of this world, following the prince of the power of the air, the spirit that is now at work in the sons of disobedience. Among these we all once lived in the passions of our flesh, following the desires of body and mind, and so we were by nature children of wrath, like the rest of mankind. But God, who is rich in mercy, out of the great love with which he loved us, even when we were dead through our trespasses, made us alive together with Christ (by grace you have been saved). (Eph. 2:1-5)
Moved as we are by God's grace to turn toward his Son in order to obtain mercy, it is profitable to meditate on the reality and real danger of hell. This is so because today people often categorize the possibility of eternal separation from God and its torments as an antiquated legend. Also, in more accurately understanding the structure of reality that lay around us, we are enabled to more clearly see the proper and safe path to follow that leads to life: Jesus Christ, who is the way, the truth, and the life (Jn 14:6).
In The Dialogue, which is a book dictated based on her private revelation from God, St. Catherine of Siena writes about how Christ is a bridge leading to heaven, and the terrifying fate of those who reject him as they are swept away by a river of falsehood leading to damnation:
But those who do not keep to this way [the bridge which is Christ] travel below through the river. . . . No one can cross through it without drowning. . . . Such as these are following a lie by going the way of falsehood. They are children of the devil, who is the father of lies (Jn. 8: 44). And because they pass through the gate of falsehood they are eternally damned. Thus will those miserably come to their end who travel by the way beneath the bridge, through the river. They never turn back to admit their sins or to ask for my mercy, so they come to the gate of falsehood because they follow the teaching of the devil, who is the father of lies. And this devil is their gateway through which they come to eternal damnation. (St. Catherine of Siena. The Dialogue. qtd. in: Martin, Ralph. The Fulfillment of All Desire:  A Guidebook to God Based on the Wisdom of the Saints (pp. 50-51). Emmaus Road Publishing, 2006. Kindle Edition)
God wills everyone to be saved through his Son, Jesus Christ, and graciously gives us the sufficient grace to do so. It is important that we cooperate with this gift of grace, which is ordered toward unending happiness with God, and turn toward our merciful Savior in repentance. For if we do not cooperate with it but reject it, we will have failed and our life will be an utter failure. As we are saved by grace through faith in our Lord Jesus Christ (Eph. 2:8), it is that same faith which urges us to intercede for others through prayer, that they too may come to the fullness of life.
First of all, then, I urge that supplications, prayers, intercessions, and thanksgivings be made for all men, for kings and all who are in high positions, that we may lead a quiet and peaceable life, godly and respectful in every way. This is good, and it is acceptable in the sight of God our Savior, who desires all men to be saved and to come to the knowledge of the truth. For there is one God, and there is one mediator between God and men, the man Christ Jesus, who gave himself as a ransom for all,[a] the testimony to which was borne at the proper time. (1 Tim. 2:6)
Christ's peace in this Jubilee Year of Mercy!
*****
Please help support this site with a donation.
Photo Credit: Chris Whiteside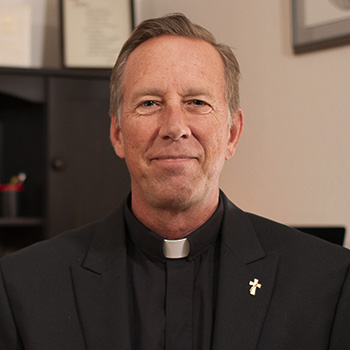 Deacon Frederick Bartels is a member of the Catholic clergy who serves the Church in the diocese of Pueblo. He holds an MA in Theology and Educational Ministry and is a Catholic educator, public speaker, and evangelist who strives to infuse culture with the saving principles of the gospel. For more, visit YouTube, iTunes and Google Play.