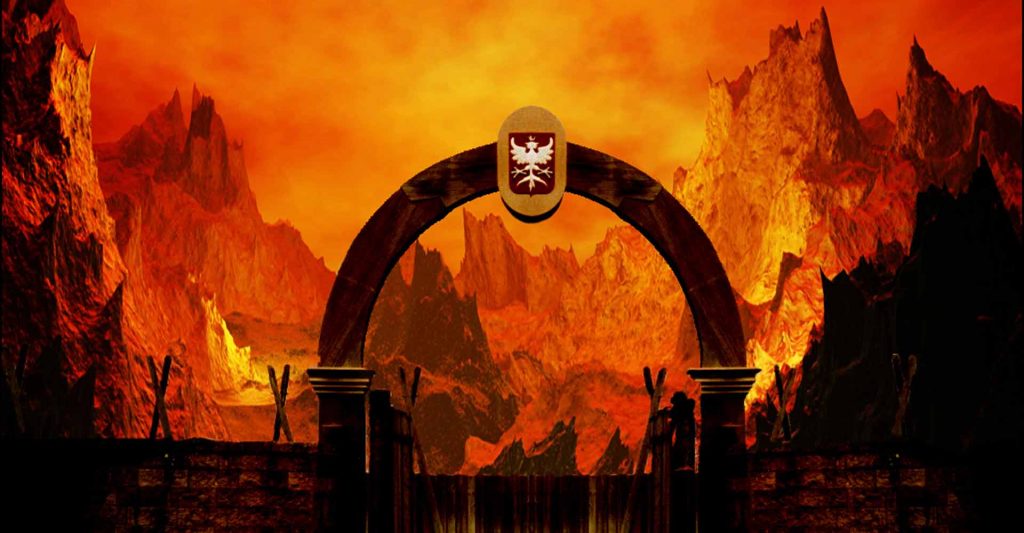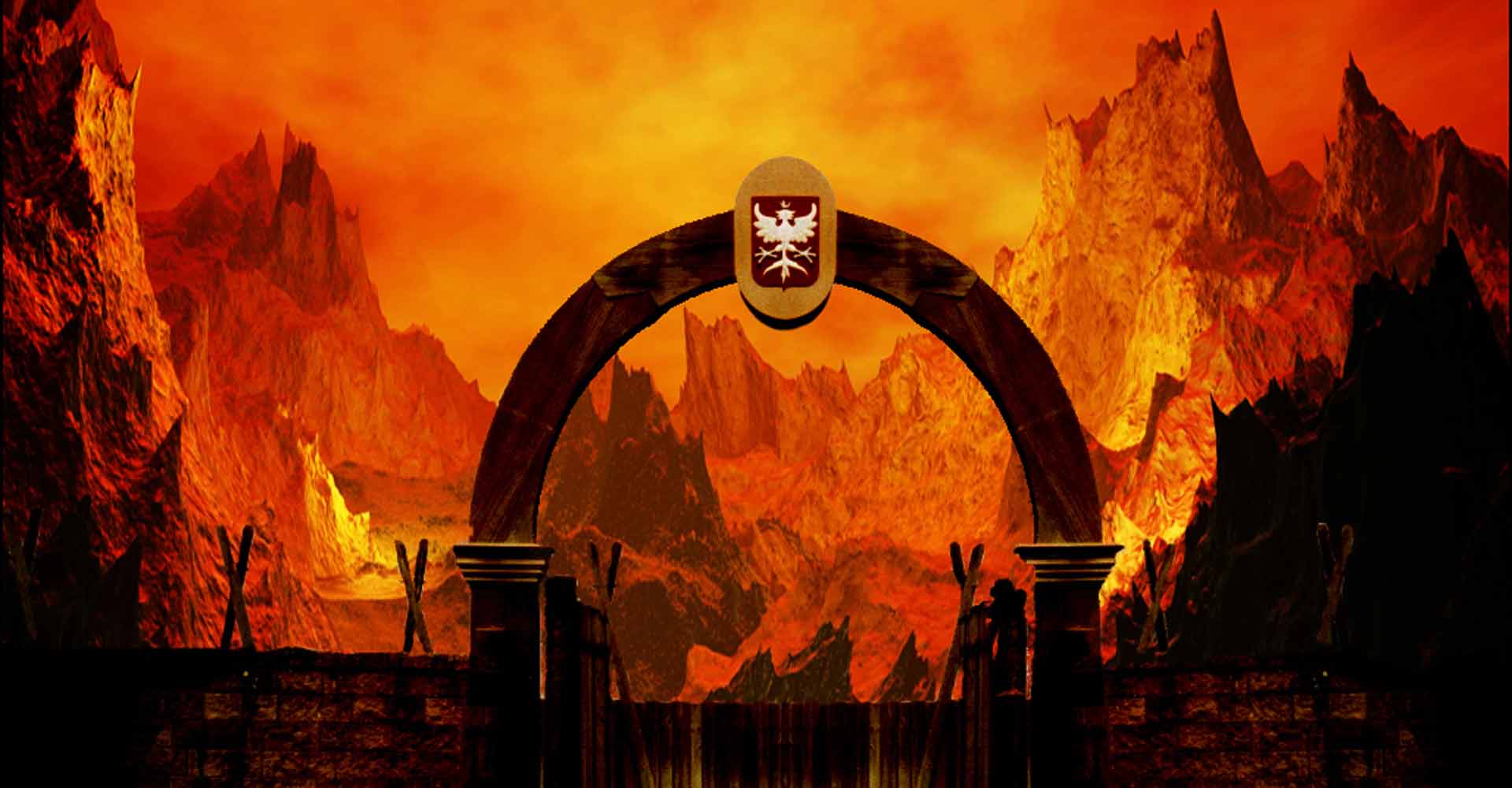 The parable of Lazarus and the Rich Man reminds us that hell is a real danger. If we reject helping those in need, we might find ourselves permanently residing in the netherworld, pleading for a drop of water to cool our tongue.
By Deacon Frederick Bartels
29 September 2019
Did you ever wonder if living in America, with all its opportunity, wealth, and affluence is really a blessing? What do I mean by that? Of course, America is a great nation—setting aside the serious moral issues plaguing it for a moment—and we're blessed to be a part of it. However, if we're immersed in biblical principles, we ought to recognize that living in America is actually a trial. We're blessed in many ways, one of which is financial wealth, at least for many of us. It's so common to have a solid roof over our heads, cozy warm beds, ample food and a variety of clothes, along with all the surplus wants and desires, that we might not notice when we've spiraled into selfish hedonism.
Supersizing everything has become a way of life, and I'm not just talking about food. We tell ourselves we need everything on a grand scale. Perhaps living in America is a trail because God waits to see what we will do with our wealth. Will we use it to serve the poor? Or, on the other hand, will we horde it to serve only ourselves?
It's easy to fall into the trap of constantly laboring for a bigger harvest, then tear down the barns and build larger ones to store it for yourself, so that you may sit back, eat, drink, and be merry. American culture tends to unrelentingly send this message: Gather and gather and gather for yourself, you deserve it. Then, gather more.
Maybe that's why our readings today are so disturbing. I don't know about you, but readings like these always put a chill on my spirit, because I know I've been selfish.
Amos: The Social Justice Prophet
Our first reading in the Holy Mass today is from Amos, often considered the great "social justice prophet." Amos abrades the rich, comfortable, and complacent. His severe rebuke comes at a time when many of the people Israel were at a material highpoint in their lives:
Woe to the complacent in Zion! Lying upon beds of ivory, stretched comfortably on their couches, they eat lambs taken from the flock, and calves from the stall! …. They drink wine from bowls and anoint themselves with the best oils; yet they are not made ill by the collapse of Joseph! Therefore, now they shall be the first to go into exile, and their wanton revelry shall be done away with. (6:1, 4-7)
Amos warns these people, lying on their beds of ivory and drinking wine from bowls, that they will be the first to go into exile. To go into exile is to lose everything. It means being taken over, forced into slavery. Trodden underfoot. It's hard to imagine anything much worse. The bottom line is, they're scheduled for divine judgment.
The Parable of Lazarus and the Rich Man
The parable our Lord tells us in today's gospel (Lk 16:19-31) is particularly troubling.
The unnamed rich man in fine linen and purple garments, who dines sumptuously each day, ignores the needs of the poor man Lazarus, lying at his door. I can imagine the rich man stepping over him, as he goes in to feast. When Lazarus dies, he is carried away by angels to Abraham's bosom, a representation of Paradise. Although he suffered in this life, he is now forever fulfilled and happy.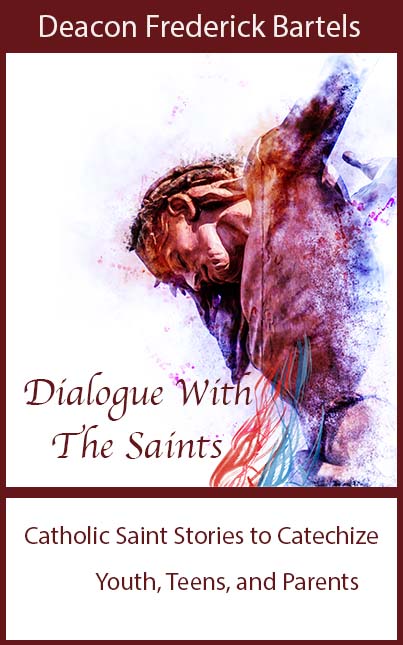 When the rich man dies, he finds himself trapped in the netherworld, the place of the damned, where he cries out in torment, pleading with Abraham to send Lazarus with a drop of water to cool his tongue. The parable makes it clear that his condition will never change. It's permanent. How he wishes he could go back and offer Lazarus a few scraps from his table. But now it's too late. Hell is forever. There's a great chasm preventing him from crossing over into Paradise.
God Has Compassion On the Poor
The Bible repeatedly gives preference to the poor. Undeniably, the poor have a special place in the heart of God. He is concerned about their welfare. Those who trample them underfoot will not escape receiving their just desserts.
In Matthew 25, Jesus himself identifies with the poor. The righteous who provided for the poor find that, in doing so, they served Jesus. At the final judgement, they hear these words: "Come, O blessed of my Father, inherit the kingdom prepared for you from the foundation of the world" (25:34).
The unrighteous, however, are those who refused to provide for the poor. They are the goats gathered at Jesus' left hand, who hear a radically different pronouncement: "Depart from me, you cursed, into the eternal fire prepared for the devil and his angels" …. And they will go away into eternal punishment (25:41, 46).
What's the bottom line? Salvation hinges on selflessness, on providing for those in need in some way. These readings send this singular message: Help the poor. Now.
Hell: Permanent Self-Exclusion from the Kingdom of God
There's a lot of comfy, squishy, unorthodox theology floating around these days that goes like this: "God is merciful. Nobody really goes to hell. And even if people do, it's temporary." There's this cozy idea that all people are "nice and good" people, and all "good" people are whisked automatically into the heavens. According to this post-modern freethinking deception of the devil, the warnings about damnation and hell we find in the Bible are just there to scare us. All the talk of hell is just imagery, not reality.
However, if we believe Jesus speaks the truth, and we must, otherwise we cannot say we're Christian, then we ought to pay attention to what he says. He warns repeatedly in the gospels of the possibility of hell.
Enter by the narrow gate; for the gate is wide and the way is easy, that leads to destruction, and those who enter by it are many. For the gate is narrow and the way is hard, that leads to life, and those who find it are few. (Mt 7:13-14).
Jesus clearly tells us that many lives will end in hell, while, in comparison, few will be saved. That ought to get our attention.
As for private revelation, there are many warnings about hell.
At Fatima in July of 1917, the Virgin Mary gave a vision of hell to the three children, Francisco, Jacinta, and Lucia. They saw a multitude of souls suffering in the fires of hell. So disturbing was this vision, it affected the children for the rest of their lives.
Saint Faustina recorded in her diary a vision in which she saw people walking happily along a wide, easy road, gabbing and enjoying the roses along the way. However, when they arrived at its end, they were surprised to suddenly plunge over a steep precipice into the pits of hell. Those on the other road, difficult and narrow, were few. When they arrived at its expected end, they entered into the bliss of eternal life.
What's the message? Hell is real. Life is serious. It's not a game.
One takeaway from this is the need to attend the sacrament of confession regularly. God is merciful, yes, but not to the unrepentant and selfish; not to those who, puffed up with pride, consider themselves a god.
A primary aspect of God's divine revelation—a foundational biblical principle—is that the more you give of yourself, the more you receive from God.
Sure, maybe you can skate into heaven through Purgatory by the skin on your teeth and have lots of fun here. Maybe you can do that. But it's risky. I wouldn't recommend it. If you die without sanctifying grace, you'll be neighbors with the unnamed rich man, pleading for a drop of water.
If you die with some amount of love of God in your soul, and with sanctifying grace, you'll eventually get to heaven, where you will be happy with your cup of joy.
Far better to be humble and giving, that the love of God will increase exponentially in your soul. Then, at death, you will enter into indescribable supernatural bliss—not for a time. Not for days or weeks or years. But forever.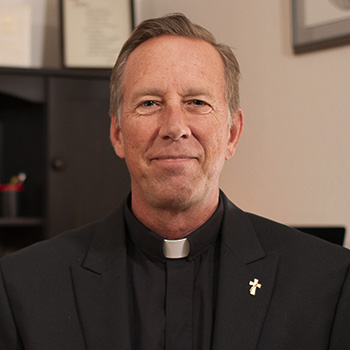 Deacon Frederick Bartels is a member of the Catholic clergy who serves the Church in the diocese of Pueblo. He holds an MA in Theology and Educational Ministry and is a Catholic educator, public speaker, and evangelist who strives to infuse culture with the saving principles of the gospel. For more, visit YouTube, iTunes and Google Play.