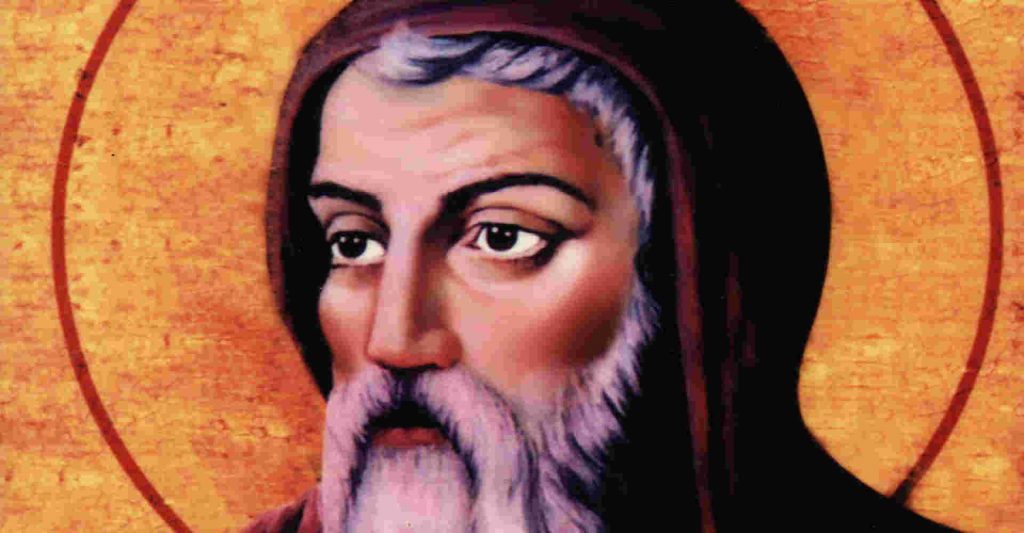 Saint Athanasius (A.D. 296 – 373) is best remembered for his defense of the divinity of Jesus Christ against the Arian heresy begun by the heresiarch Arius of Alexandria in the 4th century.
By Deacon Frederick Bartels
2 May 2019
For God has not only made us out of nothing; but He gave us freely, by the Grace of the Word, a life in correspondence with God—St. Athanasius
Arianism was a particularly virulent heresy that spread rapidly throughout the clergy. In fact, nearly all the bishops of the Church fell into it, which made Arianism one of the greatest crises in the Church's history. Talk on the streets at the time among the laity was not so much about day-to-day things as it was about Arius and his false teaching. People argued about it. People fought over it. Families were divided. Friends lost.
Arianism is classified as a subordinationist heresy because it denied the full divinity of Jesus Christ—we still find remnants of it today in Mormonism, Islam, and the distorted theology of the Jehovah's Witnesses. Arianism is a subordinationist heresy because it relegated the status of Christ below God the Father. Arius taught that Jesus was perhaps a man favored by God, a demigod of sorts who acted as a powerful mediator between God and man, but not truly God. Consequently, for Arius, regardless of how important Jesus might be, he was nevertheless a creature created in time. In Arius's thinking, Jesus was a man—albeit a favored one.
For Arius, Jesus is not perfectly divine and perfectly human, not true God and true man. Jesus is a creature who enjoys a special relationship with God.
Arius is known for his arrogance and stubbornness. Interestingly, he was viewed by a number of people as a holy man, perhaps because of his sternness. For that reason, when he began preaching about how Jesus Christ was created in time and thus a creature, lots of people accepted his flawed christology. He shored up his argument with an out-of-context specious interpretation of scripture, pointing to the verse in John's gospel where Jesus states, "… the Father is greater than I" (14:28).
The Father is Greater Than I
What did Jesus mean by this statement? He is pointing to the fact that his human nature is not as great as the Father's divine nature. Jesus, then, is not making a statement about his divinity at all. He's talking about his humanity. Additionally, because Christ is eternally generated by the Father, there is a numerical ordering that can be assigned to the Holy Trinity. Hence we say that the Father is the First Person of the Trinity, the Son is the Second Person of the Trinity, and the Holy Spirit (who proceeds from Father and Son) is the Third Person of the Trinity. Jesus' statement in John fits with both of those theological explanations.
The Council of Nicea
At the Council of Nicea in A.D. 325, St. Athanasius vigorously defended the orthodox position of the Church: The Father and Christ are of one substance or nature. Jesus Christ and the Father are God. At the Council, the Church condemned Arius and formally decreed that the Second Person of the Holy Trinity (Jesus Christ) is generated from the Father in eternity, not created at some point in time. Christ is "one in being" (homoousios or "of the same substance") with God the Father. Therefore Christ is perfectly God, co-equal to the Father and possessing the one divine nature totally. Jesus Christ is true God and true man.
If Arius had been right, and Jesus is a mere creature, then the logical extent of his teaching would be this: there is no salvation in Christ, since a mere man cannot redeem humanity from all its sin, past, present and future. Yes, the teaching of Arius put the very doctrine of salvation in jeopardy. For the most part, that's what heresies do: they set aside or destroy what's true and endanger the faithful. Heresies are the worst diseases ever. They're far more destructive than physical ailments.
Praise God for Saint Athanasius, a champion of orthodoxy and faith, who was willing to risk persecution time and again from heretical bishops in order to safeguard the Church's belief about Jesus Christ, the incarnate Son of God who assumed a human nature to his Divine Person in order to redeem humankind and open the way to salvation.
Excerpt form a Discourse by Saint Athanasius
Below is an excerpt from a discourse by St. Athanasius, found in the Office of Readings in the Liturgy of the Hours for today:
The Word of God, incorporeal, incorruptible and immaterial, entered our world. Yet it was not as if he had been remote from it up to that time. For there is no part of the world that was ever without his presence; together with his Father, he continually filled all things and places.

Out of his loving-kindness for us he came to us, and we see this in the way he revealed himself openly to us. Taking pity on mankind's weakness, and moved by our corruption, he could not stand aside and see death have the mastery over us; he did not want creation to perish and his Father's work in fashioning man to be in vain. He therefore took to himself a body, no different from our own, for he did not wish simply to be in a body or only to be seen.

If he had wanted simply to be seen, he could indeed have taken another, and nobler, body. Instead, he took our body in its reality.

Within the Virgin he built himself a temple, that is, a body; he made it his own instrument in which to dwell and to reveal himself. In this way he received from mankind a body like our own, and, since all were subject to the corruption of death, he delivered this body over to death for all, and with supreme love offered it to the Father. He did so to destroy the law of corruption passed against all men, since all died in him. The law, which had spent its force on the body of the Lord, could no longer have any power over his fellowmen. Moreover, this was the way in which the Word was to restore mankind to immortality, after it had fallen into corruption, and summon it back from death to life. He utterly destroyed the power death had against mankind—as fire consumes chaff—by means of the body he had taken and the grace of the resurrection.

This is the reason why the Word assumed a body that could die, so that this body, sharing in the Word who is above all, might satisfy death's requirement in place of all. Because of the Word dwelling in that body, it would remain incorruptible, and all would be freed for ever from corruption by the grace of the resurrection.

In death the Word made a spotless sacrifice and oblation of the body he had taken. By dying for others, he immediately banished death for all mankind.

In this way the Word of God, who is above all, dedicated and offered his temple, the instrument that was his body, for us all, as he said, and so paid by his own death the debt that was owed. The immortal Son of God, united with all men by likeness of nature, thus fulfilled all justice in restoring mankind to immortality by the promise of the resurrection.

The corruption of death no longer holds any power over mankind, thanks to the Word, who has come to dwell among them through his one body.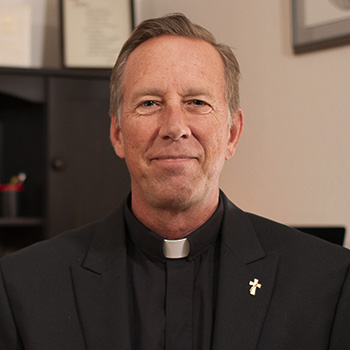 Deacon Frederick Bartels is a member of the Catholic clergy who serves the Church in the diocese of Pueblo. He holds an MA in Theology and Educational Ministry and is a Catholic educator, public speaker, and evangelist who strives to infuse culture with the saving principles of the gospel. For more, visit YouTube, iTunes and Google Play.