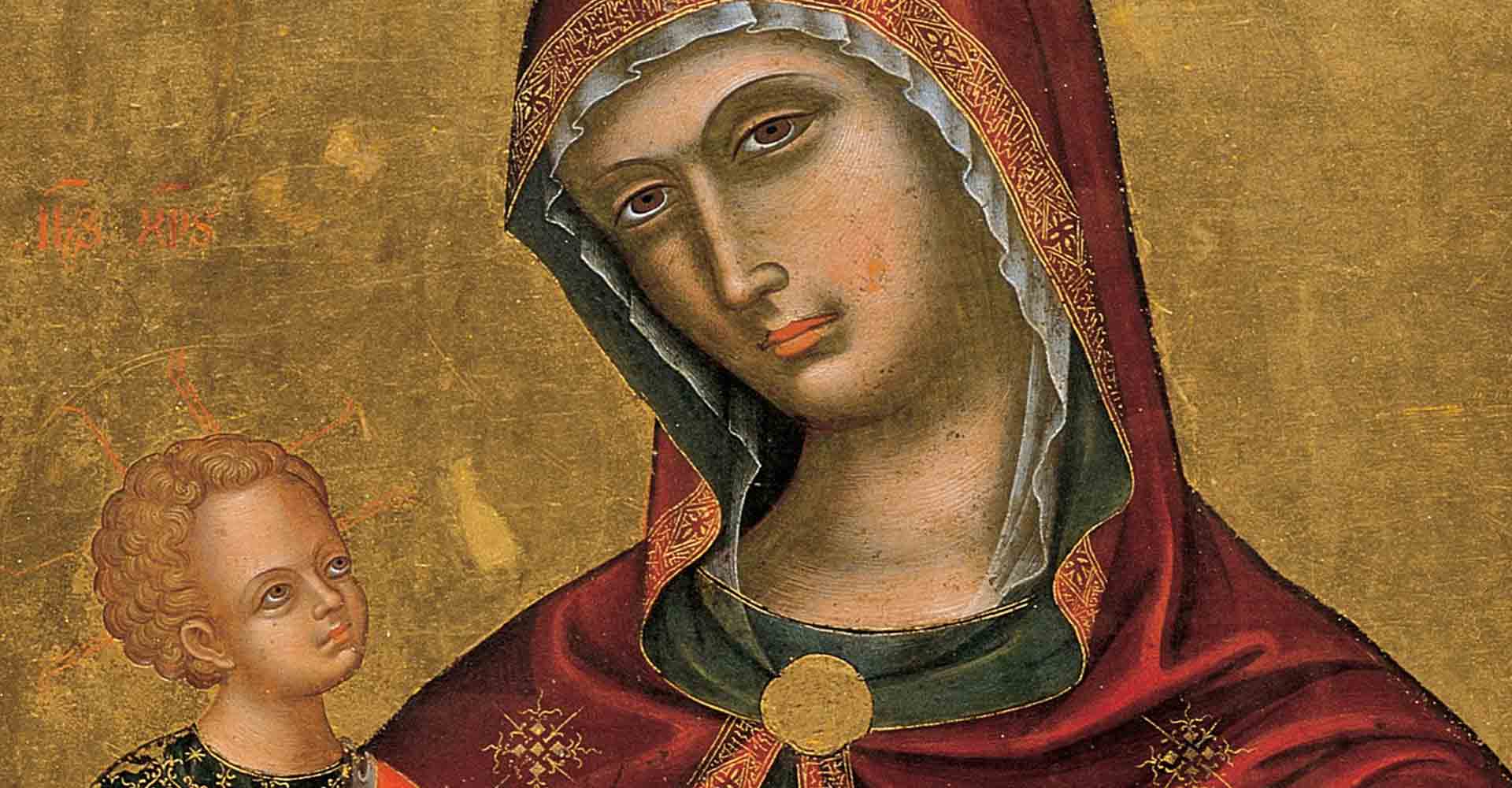 Contrary to the prevailing cultural winds, Christmas is not about "happy holidays," buying presents, gift giving and parties and family gatherings. It's about much more than these: it's about the birth of Christ, the light of humanity who gave himself that we might attain the fullness of life found in eternal communion with God.
By Deacon Frederick Bartels
22 December 2015
When I meet people "out on the street" or in various other places, I often ask them if they are ready for Christmas. Their response is nearly always one of these: "Yes, I've got all my shopping done," or "No, I've got some shopping left to do." These responses really get to the heart of our present predicament in the U.S.; namely, that numerous people have either lost the real meaning of Christmas or have relegated its importance down to the lower recesses of a long list of other priorities. Of course, there are additional possibilities: they find it disconcerting to speak openly about their love for Christ and the real meaning of Christmas, since doing so is highly counter-cultural. So, fear can be part of the equation. Either that, or the desire to avoid seeming odd is the driving force. Today, people who say, "Oh yes, my heart thirsts to be filled with Christ!" are looked on with curious skepticism. They are thought to be quite strange specimens, out of touch, unenlightened. Another possibility is cultural conditioning. That is, while they know what the real meaning of Christmas is, the normal and expected thing to say has to do with shopping, buying presents, and giving gifts. In many ways, the sacred and sublime season of Christmas has not simply been co-opted by a Santa-Claus-gift-giving-frenzy, but thoroughly invaded by a consumerism gone awry.
Occasionally when I ask people if they are ready for Christmas, I get this response: "Yes, my family is coming and everything is prepared. We're going to have a wonderful time together." While this is a step up from "I've got my shopping done," it still misses the mark. Family is important; however, it's not what Christmas is about either.
Christians know that the real meaning of Christmas is centered on the birth of Jesus Christ in that little village of Bethlehem about 2000 years ago, where God-become-man was placed in a manger in a small, dirty and frigid cave used to house livestock. Imagine the humility. Some might think it an unfortunate accident that there was no room at the inn, or that the innkeeper was so cold and unconcerned as to turn a young and radiantly beautiful pregnant woman away. The person of faith, however, sees it differently. It is not blind circumstance. It all fits into God's all-wise, loving and perfect, providential plan of salvation.
Imagine the humble condescension: The eternal Word of God became flesh, the Son of God became man while yet remaining God, born of a young Virgin into poverty, in an obscure little town, unknown to the world. There in that manger lay the Savior and Redeemer of all humankind who, in a short span of years, would soon die on a Roman cross for our sake. The Creator is born into creaturely flesh as he assumes human nature, allowing himself to become subject to cold, to hunger, to human suffering, and to bodily death. A most horrendous and painful death, in fact. Should the King of the universe, the Creator of all that is visible and invisible, been born into the state of an earthly king, showered with riches, coddled by wealth and royal treatment, protected by castle guards and trumpeted to the world, it would not have worked. It would not have been an accurate or complete thing to do. Not for God. It would not have displayed who God really is, what his love is all about, and how we are to live out that love. It would have made the heavenly King into an earthly one. The love of God would have fallen prey to temporal power.
The Christ. The light for humanity (Jn 1:4). That is Who Christmas is all about. The question is, where do you go from there? It's not enough to know what Christmas is about, you have to enter into it, taste it, become immersed in it. If you want to truly experience Christmas, which is all about experiencing the presence of God, you have to give Christ permission to radically change you, to remake and recreate you, to transform you beyond yourself while yet allowing you to remain yourself. You have to let God go to work on you. This means you have to get out of God's way. Your heart must thirst for God; you must become desperate for God; you have to be willing to die, to suffer a thousand deaths in fact, in order to possess God.
More likely than not, it will be painful. And you have to do your part; your work, which is indispensable in the process, cannot be overlooked or carelessly disregarded. It also means you have to give up some (perhaps most?) of your ideas; you have to turn away from old ways and those barriers placed between yourself and God called sin; you have to set out on a new path of life. You have to change, set your gaze on the true and proper horizon of hope in Christ, and set sail firmly in that direction. None of this is possible without God's grace; none of it is possible without commitment, study, and diligence; and it cannot happen devoid of Christ himself working in you through his Holy Spirit. These words must become yours: "It is no longer I who live, but it is Christ who lives in me. And the life I now live in the flesh I live by faith in the Son of God, who loved me and gave himself for me" (Gal. 2:20).
All of this is often expressed as "dying to self." The concept is real; its tenets true and its methods effective. Yet what does it mean, really, to die to self? First of all, we need to see ourselves as God's creatures. Christ is God, we are not. That means we need to live within the context of God's love, in free and loving obedience to the commands of Christ, according to the natural moral law and what is really true and real. Such a life presumes a life properly ordered, one which is directed by the right intentions, with the right goals in mind. It is the life of virtue. It is a life that strives, always, toward holiness. It is a life lived in harmony with the belief of the Church. The Christian who dismisses the Church also dismisses Christ.
Perhaps this seems extreme and difficult. It both is and is not. It is certainly not for cowards but for the courageous and for those who burn to taste of the Love above all loves and drink of the water welling up to eternal life (Jn 4:14). The key is giving yourself over to Christ and taking steps to order your life in such a way as to live as he lived, making his deeds and words the pattern of your life and God the object of your heart. One has to live for the sake of the love of God. Immerse yourself in the womb and sacramental life of the Church: receive the sacrament of Forgiveness, attend the divine liturgy every Sunday, receive the Eucharist in a state of grace, pray and pray and pray. Serve so as not to be served, and so forth. God will not disappoint you.
Is it worth it, all this effort? Unity with Christ is worth death a thousand times over.
I'm often asked where is a good place to start pulling one's self up what appears to be the slopes of Mt. Everest. Any climber begins by slowly and steadily getting into shape. Supplies and gear are gathered, inventoried, and placed in order. What is needed is kept, what is not is discarded. There are numerous small climbs, which become gradually more strenuous. Then, there are those hikes to set up base camp. Eventually, with God's grace, one finds himself high on the slopes and communing with the heavens.
Perhaps a good starting point is found here: when asked if you are ready for Christmas, respond with what is really true about this sacred season. And make sure your heart is in your words.
Christ's peace.
*****
Please help maintain this site with a donation.
Photo Credit: https://commons.wikimedia.org/wiki/File%3AThe_Virgin_Madre_della_Consolazione_-_Google_Art_Project.jpg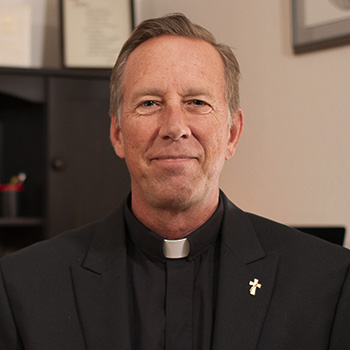 Deacon Frederick Bartels is a member of the Catholic clergy who serves the Church in the diocese of Pueblo. He holds an MA in Theology and Educational Ministry and is a Catholic educator, public speaker, and evangelist who strives to infuse culture with the saving principles of the gospel. For more, visit YouTube, iTunes and Google Play.