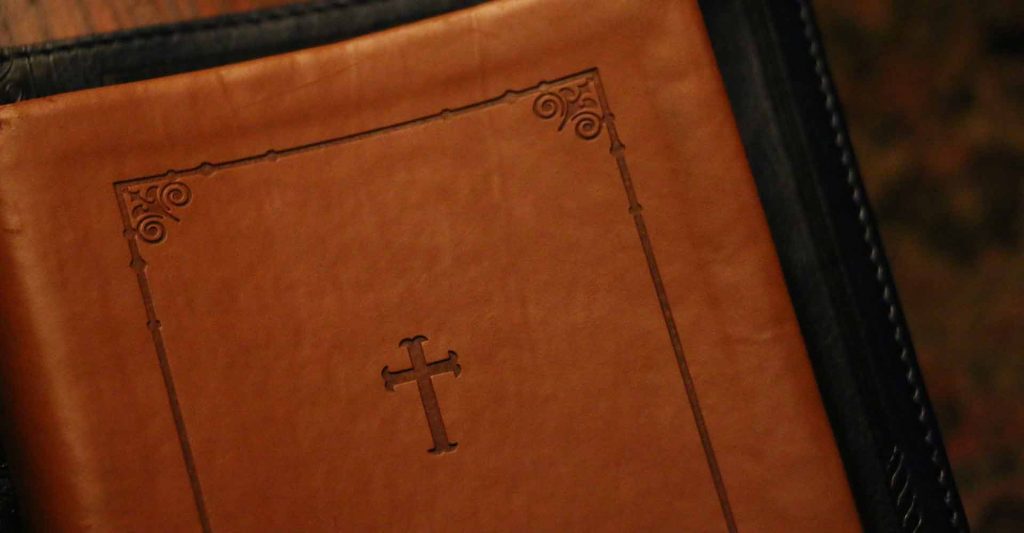 Proclaiming scripture at the sacrifice of the Holy Mass is an often overlooked and even forgotten treasure. Frequently, Protestant worship services neglect this vital component of hearing the transforming Word of God.
By George Miller
3 May 2019
Public Scripture reading as part of the Catholic Mass (the Liturgy of the Word) is a great benefit to its worshipers, compared with many Protestant worship services that ignore this vital component. If you search "Public Scripture Reading" online, you'll find many concerns about the lack of emphasis on publicly proclaiming God's word in non-Catholic worship services.
Protestant and Evangelical preachers do use the Scriptures to strengthen their sermons by throwing up verses on screens, or directing the assembly to open their Bibles here and there. But in this style of delivery, the sermon becomes the preacher's word rather than God's word, with the preacher in the foreground and the word of God in the background.
Even when the word of God read aloud is given a formal place in the worship service, it's often treated as a warmup to the preacher's or presider's delivery; or as Christine Burkett, Lecturing Fellow at the Duke Divinity School puts it, like a prelude or Super Bowl half-time show.
Learn more about the Holy Mass here and here.
But it's an attitude that can be changed. And one way is for Protestant and Evangelical pastors and leaders to visit a Catholic liturgy. It's beautiful and spiritually enriching to hear scripture proclaimed at Mass. Even if they attend only out of curiosity, they can get a real eye-opening when they experience the beauty of God's word being proclaimed by capable lectors during the Liturgy of the Word.
It can be a great opportunity for them to realize what they've been missing, and be encouraged to incorporate more public scripture reading in their services.
Reading the Scriptures aloud in worship helps people of all denominations become more familiar with God's word and encouraged to apply it despite what the quality of the preacher's or presider's homily or sermon may be in any given Sunday.
In our modern high-tech world of elaborate contemporary Christian music, big screen displays, and sophisticated sound systems, worship can easily become centered around its artists and performers, leaving little space for the word of God as the center of worship.
When we worship the entertainment too much, even in our Catholic Masses, it can become our modern day "golden calf."
As Catholics, let us never forsake our "treasure" of the Liturgy of the Word for more idolized forms of worship. Let us always remember the holy treasure of proclaiming scripture at Mass.