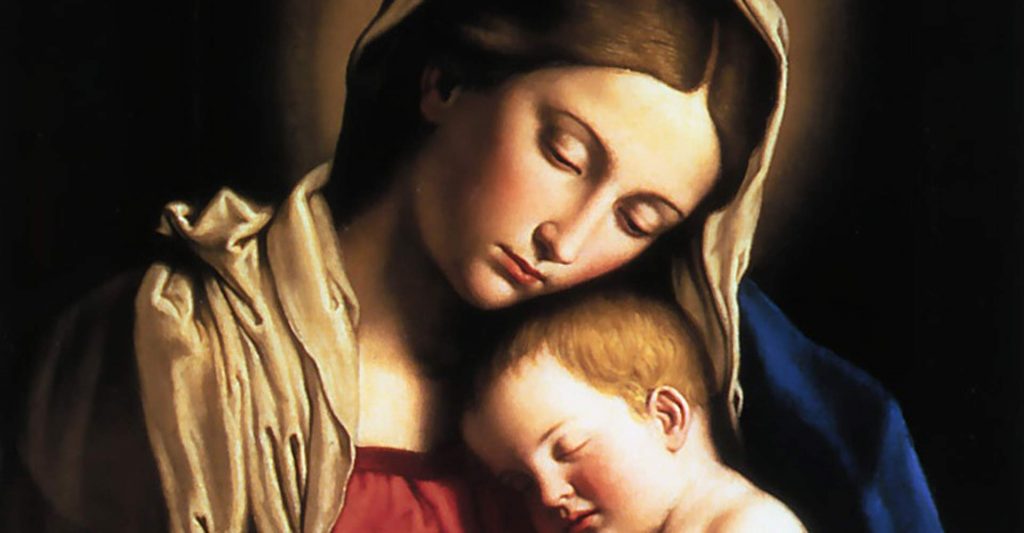 The gift of faith. How beautiful it is. St. Augustine wrote: "Faith is to believe what you do not see. The reward of faith is to see what you believe." Faith is to look with spiritual vision beyond the physical and the ordinary. Through belief, it opens the way to an encounter with God and the reward of a new kind of life.
By Kaitlyn Boyd
7 January 2019
Have you ever had people refer to you by your last name? Perhaps you've grown up with others knowing your name because of your family. We all develop a particular identity that suits us. For me at school, especially in sports, it'd be 'Vermeeren', recognizing my last name, in relation with family. We are known as a part of our family because of our last name, but through our first name, our personality, characteristics, special gifts and talents, we become known as someone very unique, distinct, a child of God in our very own special way. We are made in God's image and likeness, to reflect His love and light to the world. Just as we take pride in representing a part of our family through our name, our very idenity, our very person, represents God to the world.
In the same way that we are created to seek God through our special gifts and personalities, we all come to know some idea of God through different experiences, different moments in our lives. For example, can you recall a song that touched you deeply, moved you in a way that you'd never thought you could be by music? It could be that you heard a certain melody during a special moment in your life, and the lyrics connected to you on a different level than most. Some of your friends and family may not have connected in the same way, shrugging the song off as ordinary, and others still may even detest it because of identity lyrics, the rhythm, any number of reasons. Music has always touched me on a much deeper level, first understanding the notes, chords, lyrics and instruments that combine to form the song, and then taking a step farther and connecting through imagery, making inferences based on experiences, forming a story in my head.
When someone tells you they don't enjoy the song on the same level as you, you feel confused, slightly angry, sad even, and want to prove to them its significance, make them see and understand the way the melody moves your soul. Yet, they may not come to know it still, as we all have various perspectives, and are moved in different ways.
In the same way, God reaches each of us through different methods of Spiritual guidance, touching some of us from a young age, and others not until just before passing from this world. It's a matter of understanding what is important to us, and using more than just our worldly senses to seek this understanding. Many rely on sight alone, and that's as far as their spiritual journey will take them, limited by what they can see before their own eyes, and not pushing past so to experience God in prayer, in the Eucharist, and in those people closest to them. We invest most of our time seeing what we invest our time and beliefs in.
However, when it comes to living a life of faith, you can't always just rely on sight to get you through. St. Augustine wrote: "Faith is to believe what you do not see. The reward of faith is to see what you believe." The reward of the gift of faith is to see what you believe, seeing more than with your eyes, but all of your senses, your soul, through guidance in the Holy Spirit, the gifts God has given you as a unique individual, and the experiences of grace you have in those moments you take time to see with your heart, and soul. What has helped form you as a hopeful believer at this point in your spiritual journey?
Learn more about the theological virtue of faith.
We read in Philippians: "Have this mind among yourselves, which is yours in Christ Jesus, who, though he was in the form of God, did not count equality with God a thing to be grasped, but emptied himself, taking the form of a servant, being born in the likeness of men. And being found in human form he humbled himself and became obedient unto death, even death on a cross. Therefore God has highly exalted him and bestowed on him the name which is above every name, that at the name of Jesus every knee should bow, in heaven and on earth and under the earth, and every tongue confess that Jesus Christ is Lord, to the glory of God the Father" (Philippians 2:5-11).
St. Paul's words to the Philippians teach us that the Son of God, although fully and perfectly God by nature, chose to empty himself (Greek, kenosis, the "act of emptying") and assume human flesh, taking to himself an individual human nature and becoming the man Jesus of Nazareth in order to open the way for salvation. That is what we mean by the incarnation of the Son of God: the Second Person of the Holy Trinity or the eternal Word of God became man while yet remaining fully God. Jesus is, therefore, perfectly God and perfectly man. It is by virtue of his human nature united to his Divine Person that Jesus' saving death on the cross has infinite redemptive and salvific power.
The Holy Trinity—Father, Son, and Holy Spirit—is a unity of three distinct Divine Persons who are one God. In a similar way, Christians are united in the worshiping community of faith, the Church. As Catholics, we profess one faith, receive the same sacraments, and worship God the Father with Christ, the Son, and in unity with the Holy Spirit. What strikes me as so beautiful is that each of us was intentionally created to live as members of the Church and Christ's body, adopted in the Son as sons and daughters of God the Father. By virtue of the sacrament of baptism, we are regenerated in the Spirit as members of the divine family!
Learn more about the Holy Trinity here and here.
It's important to recognize that Jesus touches everyone in different ways, spiritually, and at very different times in their lives. Just like a song moves some and sticks with you (especially when you choose a wedding song), so too do we each experience different moments of grace that bring us closest to God. COR and spiritual retreats like Steubenville and Pure Life were always great for me, filled with music, speakers, and ending in Adoration—a time to be in the presence of Jesus exposed through the Monstrance, being completely open and surrendering to God's love and grace. They helped me move past having a belief in what I could see with my eyes, towards a faith that I could feel in every part of my senses and soul.
When we experience God's grace in our lives, it's important that we help others to feel and experience God's love by sharing our stories, giving our time and ears to listen, and using our gifts to bring God's love to everyone in the world—especially the gift of faith. What are the moments have made you feel closest to Gods grace, where you've shown hope, despite the inability to see? Take some time and ask God to help you along your spiritual journey, no matter what point you may be at in your life.
Today we pray:
Heavenly Father,
Thank You for helping me to know You and experience Your love and grace in the special moments of my life. Help me along my spiritual journey to better understand Your will for my life. Though I may not always understand Your will for my life and have times of doubt when I lose sight of You, help me to be strong and have hope in every moment of my life. Guide me by Your love and grace.

I pray in Your most holy name, Amen.
Photo Credit: https://www.flickr.com/photos/waitingfortheword/6398398211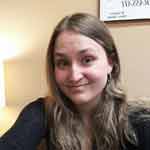 Kaitlyn Boyd is a graduate student in Catholic Studies for Teachers from King's University in London Ontario. She is currently in her first year of Teacher's College this, with hopes of completing a Masters in Theology in the future. Kaitlyn loves participating in her faith, and also shares her love of God continuously at her home parishes of Tillsonburg and Langton, through helping to lead in worship and retreats in order to grow in her own faith, while also inspiring others to do the same. She runs her own website called "The Crazy Catholic," sharing daily articles and devotions in relation to the daily readings and her experiences in the faith. Kaitlyn is newly married, from this past July, starting a new life journey. She hopes to teach religious studies and English for high school students in the near future.